Turns out, this kind of hoarding is a good thing.
The Gundersen Medical Foundation's storage of more than 35,000 samples of diseased cells and DNA in its Cancer Biobank made it possible to confirm scientifically — for the first time — that a melanoma skin cancer can recur more than three decades after its first appearance.
The discovery, expected to be a boon for cancer research in general, improves the odds of finding a cure, said Paraic Kenny, director of the foundation's Kabara Cancer Research Institute in the La Crosse Health Science Center at 1300 Badger St.
"It's not quite Jurassic Park," Kenny acknowledged in an interview, but it highlights the ongoing need for patients to have their cancers monitored, even after being declared cancer-free for years.
Skin cancer is a major concern in the United States, with its sun-worshiping culture, and exposure to ultraviolet rays is the main culprit.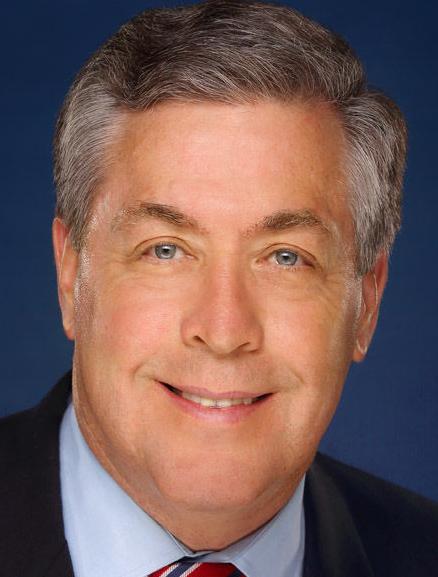 The average American has a 1 in 15 chance of developing skin cancers such as basal and squamous cell versions and a 1 in 62 chance of developing a melanoma, said Dr. Jerry Miller, who was a Gundersen dermatology physician when he came across this case.
Melanomas kill the most
Melanomas account for the vast majority of skin cancer deaths, Miller said, and patients with melanomas die at the rate of one every hour.
The breakthrough in this study, published in the September issue of the Journal of Cutaneous Pathology, came in late 2015, after Miller called Kenny to discuss a patient Miller had treated for a melanoma in 1985 and developed another melanoma in nearly the same spot where he had removed the previous one.
"Melanoma is a very aggressive form of cancer that usually recurs in the first few years, if it is going to," Kenny said.
The fact that this melanoma, after three decades of clean slates for the patient now in his 70s, was so close to the area where the first one was removed in 1985 raised the possibility of a repeat rather than a new lesion, he said. The only way to confirm that was to compare it with the original.
That's no easy task and is impossible in many cases, Kenny and Miller wrote in their account of the patient, whose recent death was caused by the metastatic melanoma.
"Ultra-late melanoma recurrence is infrequent, poorly understood and, in most cases, difficult to unambiguously distinguish from a new primary melanoma," wrote Kenny and Miller, who now practices at Forefront Dermatology in Fond du Lac, Wis.
Although anecdotal evidence and suspicion sometimes suggest a melanoma may be a recurrence, the only way to verify that is to compare news cells with cells from the original case — and those often are long gone.
Regulations of the College of American Pathologists and the federal Clinical Laboratory Improvement Amendments mandate that hospitals retain pathology tissue samples for at least 10 years. Gundersen not only keeps them for two decades, but then it releases them to the foundation's Cancer Biobank for perpetual storage — some preserved as slices on small paraffin slides and others stored in liquid nitrogen at a temperature of minus-177 degrees C.
Unlike a reality-TV hoarder, Gundersen makes the samples available to researchers from other institutions.
Gundersen secured a $104,000 genome sequencer last summer with part of a $1.5 million donation from Betty Kabara, who continues the support that she and her late husband, Jon, initiated in gratitude for life-saving treatments at the hospital.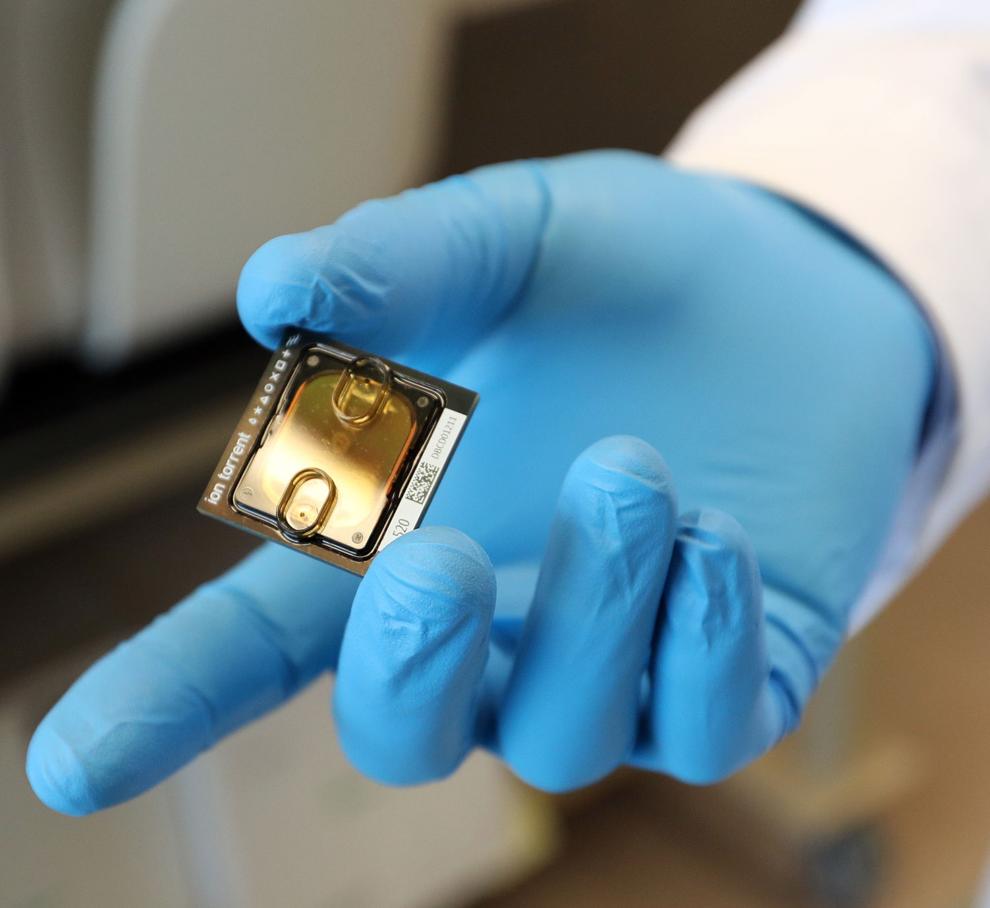 Compared '85 sample with 2015's
The combination made it possible for Kenny and his researchers to locate the patient's 1985 tissue sample in the Cancer Biobank, isolate his DNA from a blood sample and compare that to DNA from the '85 and '15 tumors.
"We sequenced 25,000 genes in each of the samples," Kenny said. "By comparing to the blood DNA sequences, we were able to identify the mutation in both of the cancer specimens. We were then able to compare the two cancer specimens to each other and identified over 100 shared mutations.
"This proved the two specimens had a lineal relationship spanning 30 years," he said.
"I was really excited to deploy the genome sequencer … and keen to try to push the envelope. The more we understand the biology of disease, the better we can determine care," said Kenny, who also occupies the institute's Dr. Jon and Betty Kabara Endowed Chair in Precision Oncology.
The science can be applied to other cancers and diseases and offer insights into treatment, he said.
Being able to determine how a family's genetics affect members' predisposition to a disease and how one member's genes respond to treatment can influence procedures used for all family members, he said.
It also can exclude the potential of a disease, relieving "the terrible burden of uncertainty" about whether members are prone to a particular illness, Kenny said.
Case is matter of 'serendipity'
Miller, a 1980 graduate of Central High School, described the case as a matter of "serendipity" in being able to bridge the 30-year gap to connect the cancers.
"In most cases, you wouldn't think they would recur 30 years later, but indeed it did," Miller said. "Sometimes melanomas develop deep in the skin, but recurrences (over this long of a time frame) are rare, or it would be a second cancer."
Miller, a dermatologist for 24 years, said, "Dr. Kenny's research team is just top-notch. Their research is like stepping from one world into another."
As for his own involvement, Miller said, the experience had the added thrill of "bringing me from the clinical side to research. Normally, a clinician isn't involved in research."
In this case, "we needed to think of it as chronic. … In order to beat cancer, you have to treat the cause," Miller said, adding that the research should help decipher the reasons the disease develops.
Genome sequencers enable clinicians to target specific, minute areas for treatment instead, taking out guesswork that could lead to treatment of areas that are not infected, he said.
"This contributes to mounds of data about cancer so someday we might be able to eliminate or control all," Miller said. "This constitutes a new wave … for precision medicine and precision oncology.
"Studying something rare helps find out more," he said.
"We stood on the shoulders of clinicians and researchers to sift out the truth — not because I'm a great clinician," he said. "But because we were open-eyed and not biased and because of Dr. Kenny's lab."