The topic of racism raises many emotions, fears and questions, especially in the minds of young people.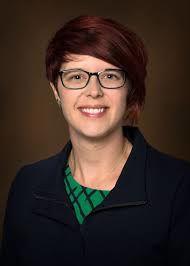 For some youth, the explosion of tensions, news coverage and protests in light of the recent killings of Black individuals by police is new and frightening.
Older children may have had diversity education, but never fully understood the deep roots of racism in our country.
Some have been immune to acts and words of racism happening around them, protected by their own white privilege, while others have been targeted for the color of their skin.
Discussing the current state of our country, from systemic racism to racially-charged violence is, for many parents, a challenge as they grapple with their own understandings and inherent attitudes.
But with ignorance comes intolerance, and complacency impedes the broadening of minds and the kindling of change.
Invited by the Tribune to share advice for talking to children about racism, pediatrician Dr. Erin Gutowski and child psychologist Dr. Allison Allmon-Dixson, both of Gundersen Health System, offered these joint responses.
---
A foreword from Gutowski and Allmon-Dixson
---
It is important to acknowledge that we are two white providers offering information on this topic. This means that we can speak from the perspectives of white privilege, pediatrician, psychologist, previously collated research, and as allies, but in no way are able to speak for the community of color.
While we continue to strive to improve our own anti-racist practices, we are not individuals who have had to deal with racism on a daily basis in the interpersonal, internalized, community-based and institutionalized realms that currently exist in every facet of our world.
We consider ourselves allies and are learning every day how to be better allies.
Our responses are through the lens of pediatric professionals who continue to strive toward breaking down structures of racism, sexism, genderism, ableism and othering on the individual, institutional and community-based level. The work and these discussions must be done by all social classes and races, including the most privileged.
---
How should a parent approach the topic of racism with a child?
---
Given the shockingly young age that racial stereotypes and bias begins, we can begin dismantling systemic racism with babies right away through reading and exposing children to books that profile multi-racial characters. It's especially important for white children to see brown and black characters in a positive light to fight systemic racism.
First and foremost, parents are the experts on their own lived experiences and their child. As a parent, you are the expert on your child's personality, their sensitivity, their overall ability to cope and respond. What is included in a parent's discussion with their children about race depends on many things, including the child and parents' race and child's development. These discussions will likely look very different for people of color than they will for a white family. Race will impact this discussion.
While these conversations are incredibly important to have, finding the most appropriate time to have them is key. Your child should be in a calm and attentive state. If emotions are running high, your child may have difficulty absorbing information, responding calmly, expressing ignorance or vulnerability or asking questions.
The same thing is true from the parent perspective. Having conversations about sensitive topics when adult emotions are elevated may reduce parents' abilities to respond rationally and appropriately to their child's response.
We think the important thing now is that all families have these discussions and that these are not one-time event, but instead an ongoing dialogue about race.
BIPOC (Black, Indigenous and people of color) families are the experts on these discussions because they have been having them for generations. The discussions with children of color often highlight that they may be likely to experience racist encounters as they get older and ways to emphasize the child's worth and affirm their identity despite negative messages they may get from others. These conversations can also help children learn ways to deal with being a potential target of discrimination, such as planning healthy responses to harmful statements.
While white families may not have experience talking about racism with their children relative to BIPOC families, the first step is starting the conversation and not waiting for your child to approach you. Introducing new books to your children — such as "A Kids Book About Racism" by Jelani Memory or "Something Happened in Our Town" by Chirp Brooks — is a great way to get the conversation started.
White parents who want to interrupt the cycle of racism must learn to talk to their children about it and model their own anti-racist activity. This could be an opportunity to talk about what it means to be an ally.
White parents and community members should educate themselves by diversifying their personal library. Reading and understanding white privilege in the historical context of past and current events is tremendously important and it's a lifelong learning process (or unlearning process). So much of the history that we have learned in school as children, teens and young adults excluded the perspectives of communities of color.
Invest in your own re-education through reading books by BIPOC authors. If you have teens in your life or in your home, encourage them to read with you and discuss books, songs, essays or movies that are written or directed by BIPOC artists. When reading about injustices, debriefing those events and comparing lived experiences is a meaningful and important process for individuals of all ages.
With that in mind, some general guidance includes:
Before beginning, the parent should be fully available to be a calm, rational voice. Let the child's age and development guide the discussion.
Proactively engage their kids in these conversations: Ask them what they know and what they've seen. Ask them how they are feeling. Validate their feelings.
End positively, let them know what you are doing to keep them safe — be it in your home or your community — and offer specific examples of what is happening in the community to create change and what your own family members are doing, or what you plan to do.
Most importantly, this should be an ongoing dialogue not a one-time discussion. Keep having these conversations, even when they are uncomfortable. The more we talk, the more your children will start to bring up their own questions, concerns, observations and thoughts naturally. Foster and encourage these conversations so children know it's OK to discuss differences.
---
How might experiencing racism affect your child's mental or physical health?
---
Individuals who are bombarded by racism on a daily basis have high levels of toxic stress, which causes stress hormones, like adrenaline and cortisol, to be released into the bloodstream.
These hormones, in small doses, can be a good thing. They help our bodies regulate in times of stress. When our bodies are in constant states of stress, cortisol release becomes a chronic process, which can lead to long-term negative health consequences.
Per the American Psychological Association, perceived discrimination has been linked to physical and mental health problems including anxiety, depression, obesity, high blood pressure and substance abuse. Additionally, discrimination in health care may prevent people of color from seeking treatment, thus exacerbating physical and mental health concerns.
Historically, health care and access to care has been tailored toward primarily white communities with little thought as to how it may affect Black, Indigenous, brown people and communities of color. Because of this, and the resultant institutionalized racism and barriers to care exist, we see white communities have more favorable health outcomes than communities of color.
The differences in the health outcomes of communities that live in the same region and have similar access to resources are known as racial disparities. Racial disparities affect the health of all individuals in a community and contribute to implicit biases and the perpetuation of racism.
---
How can families to show support for racial justice protests or efforts if they are uncomfortable with potential COVID-19 exposure/general safety?
---
There are many factors to consider when engaging in a public protest and this is a decision that each family must make for themselves. While protests are important to draw attention to a topic and start conversations, sustaining the conversation and elevating BIPOC voices will be an important advocacy role for all of us who want to see future generations grow up in a world that is more equitable and accepting. There is so much more to be done.
Systemic racism will not be fixed overnight, nor will it be fixed by taking your children to one rally or protest, hanging up a sign on your lawn or posting something to your social media page. Real action starts with all of us educating ourselves and engaging in uncomfortable conversations. Racism persists, in part, because of people avoiding difficult conversations. Having ongoing discussions is one way to begin dismantling systemic racism. Talking about racism and teaching anti-racism to our children and communities is an important step.
Dismantling systemic racism means looking at everything in our community including, but not limited to,schools and higher education, health care and mental health care, policies and hiring practices, human resources, nonprofit capacity, funding public services and social services and our criminal justice system. This starts with constantly reevaluating our own biases and talking about them while actively acknowledging that they exist.
It starts with supporting our BIPOC communities through listening and grassroots action. It starts with a paradigm shift in our values, assumptions and education and it starts at home.
Gutowski and Allmon-Dixson suggest parents do the following:
Continue these discussions through observations of the world around you, for example, "I noticed that they were very few people of color in the television show that you're watching. I wonder what you think about that?"
Engage in reflective work. Evaluate your own thoughts and behaviors — our children learn from watching us and we all have things we can work on. Think about the diversity of your own social network and the social groups of your children. The more children can be exposed to people who are different from them, the more likely they are to be comfortable and value diversity.
Address racism when you observe it (e.g., a family member makes a racist statement). Ask questions about statements that you hear to better understand (another person's) point of view and challenge implicit bias by calling it to the surface with curiosity. Show your children how to be allies through your behavior.
Participate in social justice activities as you feel appropriate. Send donations or cards, food or money to anti-racist groups and talk about this with your children.