Many La Crosse County residents are simultaneously eagerly awaiting their turn for the COVID-19 vaccine and displeased at the speed and uncertain timeline of the rollout, and a Gundersen Health System official says the hospital is both understanding of the exasperation and working hard to keep patients in the loop as they advocate for and administer as many doses as possible.
"We are at the mercy of the state and federal government and the vaccine manufacturers ...," said Lisa Wied, vice president of healthcare management. "We request what we have capacity to give every week. Some weeks we get none, some weeks we've gotten half, and some we've gotten full inventory.
"What we've noticed the last couple of weeks is the amount of inventory that's being sent across the state and the country is diminishing. We're all dependent on the manufacturers."
Since the Pfizer and Moderna vaccines have been made available to area hospitals, Gundersen has administered between 2,000 to 4,000 first doses each week at its locations, the majority in La Crosse and Onalaska. All doses received have been utilized, and the hospital puts in orders weekly.
On Fridays they are informed what they can expect to receive, but won't know for sure until the vaccine arrives on Mondays or Tuesdays.
At present, Gundersen and Mayo are working on inoculating phase 1B patients, including those 65 and older, with priority to those in their mid-70s and over or with severe health conditions. All of Gundersen's appointment slots are currently booked, and the hospital has committed to every Monday sharing appointment availability updates via the media, its website, gundersenhealth.org, and social media channels.
When patients are eligible to schedule a vaccination appointment, they will receive a message via the MyChart patient portal or a letter in the mail. Patients will schedule their appointment through MyChart or by calling the phone number listed in the letter.
Patients cannot schedule an appointment before they are eligible, and if given the opportunity to receive the vaccine at another location are encouraged to utilize it to shorten their wait time.
Staff are taking on new roles and putting in long hours to assist in the rollout, and the hospital has been inundated with inquiries from patients. On Tuesday, the La Crosse hospital alone received 6,000 voicemails that are currently being worked through.
"If we could give the vaccine to everyone (right now) we would. We're excited. Every day I'm excited because people can get this vaccine and that COVID will stop, but we can't manage the phone calls," Wied says.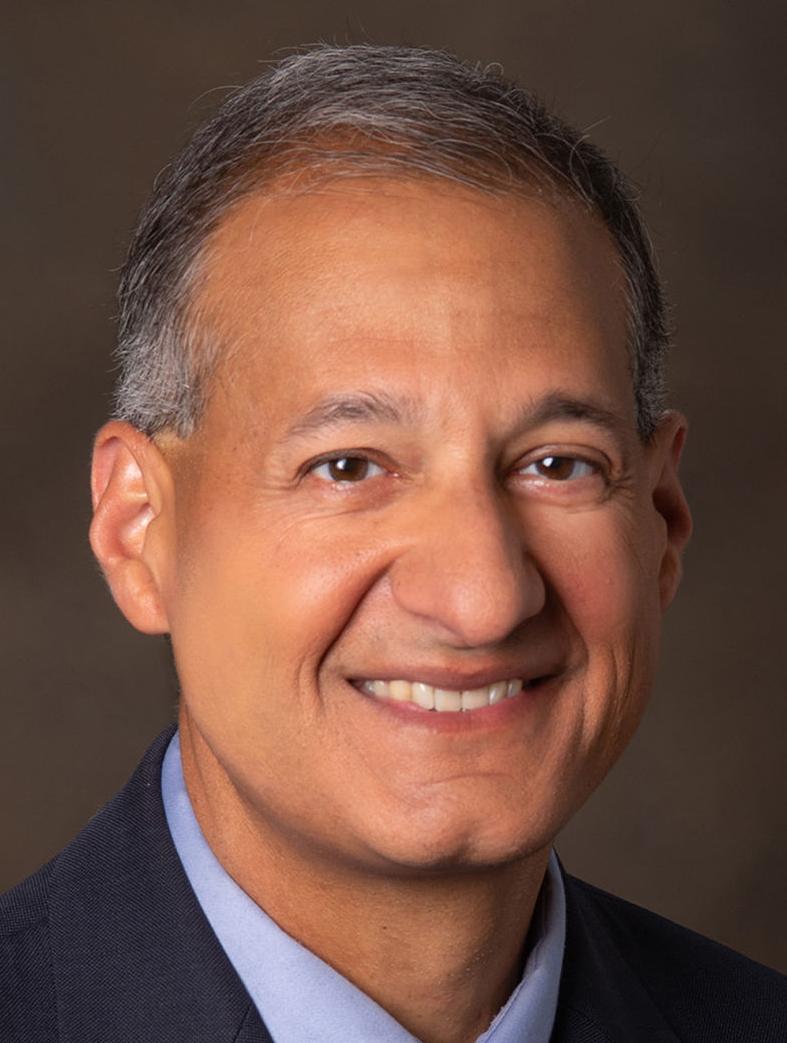 Citing Dr. Raj Naik, immunization specialist at Gundersen, Wied says vaccine allocation involves "balancing the three pillars that we have lived by throughout COVID: science, ethics and implementation/feasibility. We are dependent on the amount of the vaccine that is sent to us. And we completely understand the frustration because we are just as frustrated. But we are committed as a community and beyond even our own county ... to disseminate that vaccine as quickly as we can receive it."
Wied sees the vaccine as "light at the end of the tunnel" after over 10 months of infectious spread in the Coulee Region.
"We have seen people die from COVID. We have experienced it personally across our county and our community and in health care. I have experienced it. Our goal is to get that vaccine in everyone so that we don't see people dying. So that we don't see people suffering in our hospitals," Wied says.
Wied asks for patience and expresses appreciation for the understanding of community members that unpredictability is a certainty in this situation.
"Every day something changes with the vaccine and COVID. This has never been done in our history — what we are doing is the first time ever delivering a vaccine that has been developed in less than a year across the world," Wied stresses. "I give kudos to the federal, the state governments, the countries that are trying to administer this and the manufacturers for moving this as quickly as they can."
"We are at the mercy of the state and federal government and the vaccine manufacturers. ... We request what we have capacity to give every week. Some weeks we get none, some weeks we've gotten half, and some we've gotten full inventory."

Lisa Wied, Gundersen vice president of health care management