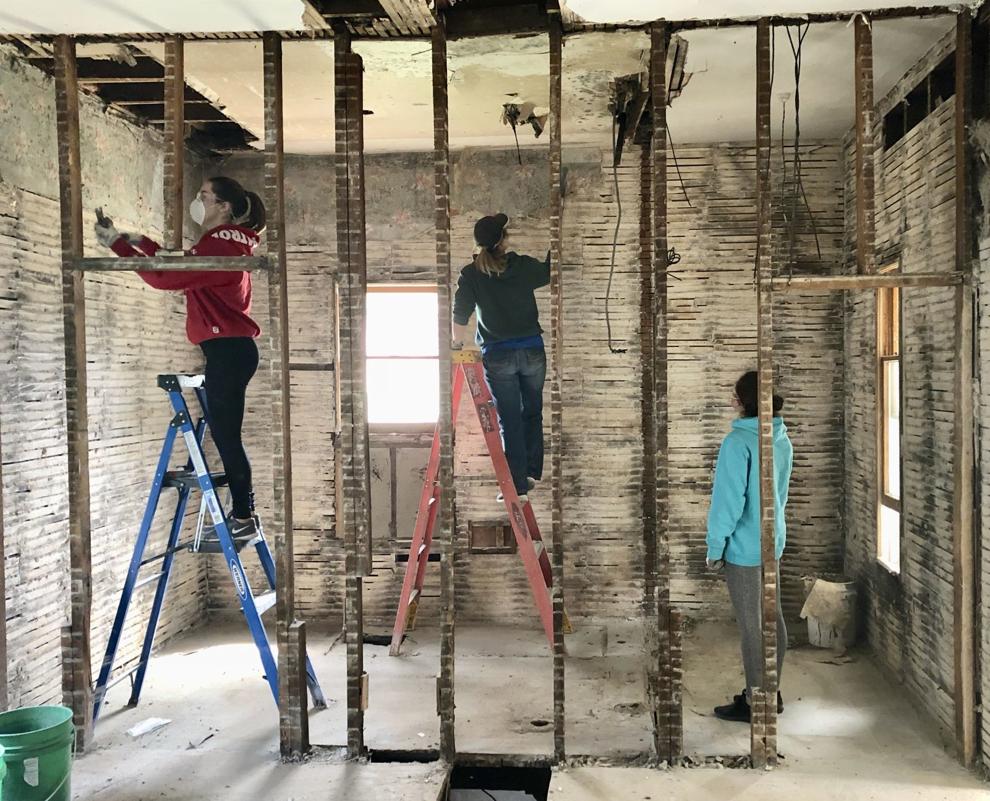 Becky Guinn and daughter Gretchen Paquette usually spend Mother's Day weekend in the garden, planting bulbs and pulling weeds.
But the pair decided to break tradition Saturday morning and head indoors, pulling up flooring and tearing down insulation at 1608 Prospect St.
The dilapidated 1901 era home, purchased by Habitat For Humanity in 2016, was the site of the organization's annual Mother Daughter Build Day, which drew two moms, three daughters and a son for a day of dusty, dirty work.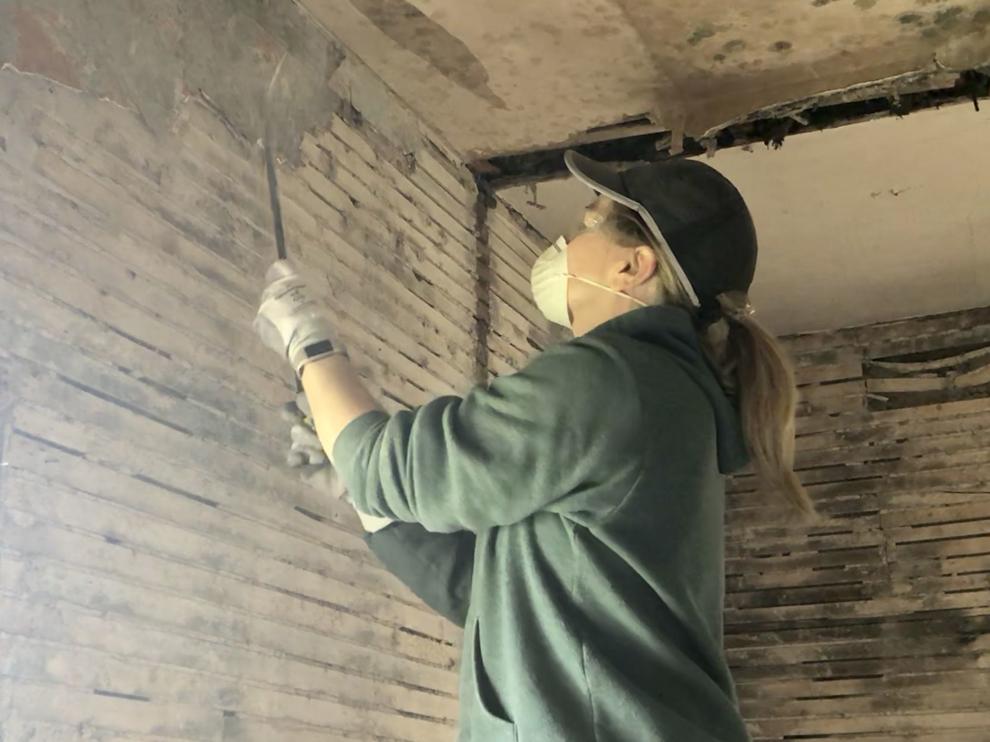 Vacant for years and in need of a complete renovation, the North Side home is expected to be completed in November, with a family already lined up to move in. With construction started just two weeks ago, the community volunteers had a busy day, beginning with the removal of the chimney and followed by some drastic drywall deconstruction.
"It's very satisfying to tear it apart," Guinn, 61, said. "But it's also really satisfying to see other people in the community who want to spend their Mother's Day or their time doing this. It's fun to help a family you don't know."
The demolition, Habitat construction manager Jeremy Reed said, was definitely the highlight of the day for the moms and their kids, and Sarah Mihalovic, a bookkeeper at Habitat For Humanity, says the project doubled as a tutorial for her daughters Megan, 17, and Emily, 19, in using basic tools like a hammer and screwdriver.
The trio have participated in Mother Daughter Build Day for the past four years, Megan starting off with a dog house her first year and tackling some hard-core demolition on Saturday, helping take down the outer walls of the future kitchen.
"I like seeing everything fall down," Megan said.
"I just like smashing things," Emily agreed. "And then seeing it all come together and the progress."
Combining quality bonding time with philanthropy, the build day was the perfect Mother's Day present to each other, said Guinn and Paquette, 32, and a mother herself.
"I saw the build online and thought it would be good to do. She's always been someone who gives back to society, and she (instilled) that in me," Paquette said. "She said yes right away."
Neither came with construction expertise — "We're bringing love and passion," Paquette quipped — but they tackled the project with gusto, taking down an entire wall by 10 a.m. with the help of the other volunteers.
The two-story house, located near Logan High School and boasting a large yard, will eventually be a dream home with a spacious dining area, new kitchen and cozy bedrooms. Helping the once charming home return to its former glory, and giving a new family a chance to make memories in it, is a rewarding experience, the volunteers said.
"Habitat is awesome because they do so much good in the community," Guinn said. "It's fun to be a part of it."