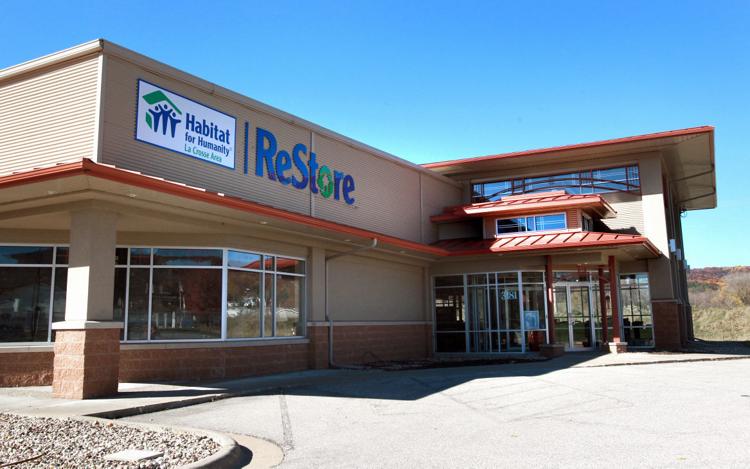 It's a massive number: 6.28 million pounds.
That is the weight — equivalent to 3,140 tons — of materials the Habitat For Humanity ReStore has diverted from the landfill since 2006. Last August alone, the nonprofit shop, which collects and sells furniture, cabinets, appliances, flooring, plumbing, windows, fixtures and other reusable building materials from local businesses, contractors and community members, saved 45.8 tons of items — enough to stuff 2½ school buses — otherwise destined for the trash.
"It's so important in this current climate to never lose sight of all the myriad ways we make an impact on sustainability both big and small, both obvious and not so obvious," says Kahya Fox, executive director of Habitat for Humanity La Crosse area and 2019 WTC Inspiring Sustainability Award winner. "We are all part of this holistic, integrated, complicated, and sacred goal to advance sustainability in whatever way we can."
In celebration of the ReStore's 13th year in operation, and its concomitant pledge to install renewable solar energy in the building in the near future, Habitat is hosting a Birthday Celebration during store hours, 10 a.m. to 6 p.m., Wednesday Oct. 23 through Saturday, Oct. 26. Each day will bring gift bags for the first 50 customers, special savings and prize drawings. As always, the proceeds from ReStore purchases will go toward repairing and building homes in the Coulee Region.
Creative community members are invited to scour and shop for items to create a submission for the fourth annual Repurpose Art Challenge, with guest judging occurring Friday, Oct. 25 and the public invited to cast their vote from 10 a.m. to 2 p.m. Saturday, Oct. 26.
You have free articles remaining.
Submissions, which must be composed using at least one item from the ReStore, can be entered in one of four categories:
Refurbish: Improve a piece of secondhand furniture or home furnishing.
Repurpose: Transform an object to give it a new function.
Unconventional Canvas: Create art incorporating other items.
Youth: Any project created by a child 12 and under.
Staff and Volunteer: Entries may be in any of the above categories. Staff and volunteers are not eligible for the grand prize.
One entry in each category will win a $50 Visa gift card, and the first, second and third place People's Choice award winners will receive a $100, $75 or $50 ReStore gift card, respectively. Winners will be announced at 2 p.m. Saturday, Oct. 26.