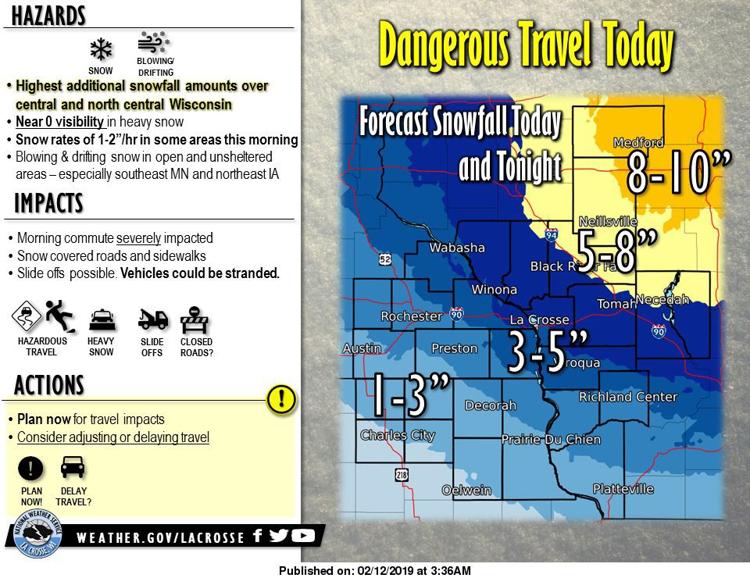 Up to 7 inches of snow fell overnight in the La Crosse area, prompting school officials to cancel classes Tuesday throughout the region.
Alma Center-Humbird-Merrillan, Alma, Aquinas, Arcadia, Bangor, Black River Falls, Blair-Taylor, Cochrane-Fountain City, Cashton, De Soto, Gale-Ettrick-Trempealeau, Hillsboro, Holmen, Independence, Kickapoo, La Crosse, La Farge, Luther, Mauston, Melrose-Mindoro, Necedah, New Lisbon, North Crawford, Norwalk-Ontario-Wilton, Onalaska, Prairie du Chien, Royall, Seneca, Sparta, Tomah, Viroqua, West Salem, Westby and Whitehall schools in Wisconsin; Caledonia, Houston, La Crescent, Lewiston-Altura, Rushford-Peterson, Spring Grove and Winona schools in Minnesota; and Allamakee and Eastern Allamakee schools in Iowa all are closed today.
All Western Technical College campuses are closed today. Winona State University and Minnesota State College-Southeast are closed, too. Viterbo University will resume classes at 12:30 p.m.
And the fun has just begun.
The region may receive several inches more snow before it tapers off later in the afternoon — just in time for the wind to pick up, with gusts up to 35 mph.
That means lots of drifting and treacherous travel. Authorities stressed that if you can stay home, please do.
With snow falling as heavily as an inch or two an hour at times, the storm has the potential to leave behind up to a foot or more in the Coulee Region.
For those of you at home today, here's what you missed.
Travel on main roads and streets is slow but passable. It's getting out of your driveway that's the trick.
And if a plow blocked you in your drive, good luck. You're left with a pile of snow that's more than a foot tall before you can get to the street.
And once you get to your side street, it's tough going.
A number of cars were stuck at neighborhood intersections that hadn't been plowed yet. Neighbors helped push in some cases. In other cases, police pulled behind and alerted motorists.
June, possibly — right before mosquito season.
The sun is expected to return Wednesday, with a high near 25, before a chance of snow returns Thursday and Friday.
This is the second snowstorm of the week. Snow on Sunday afternoon caused a 40-vehicle pileup on Interstate 94 in Eau Claire County, shutting down the road in both directions for about five hours. The Wisconsin State Patrol said seven people were hurt when seven semis and 33 cars piled up near Osseo.
---
Feb. 16: Mount La Crosse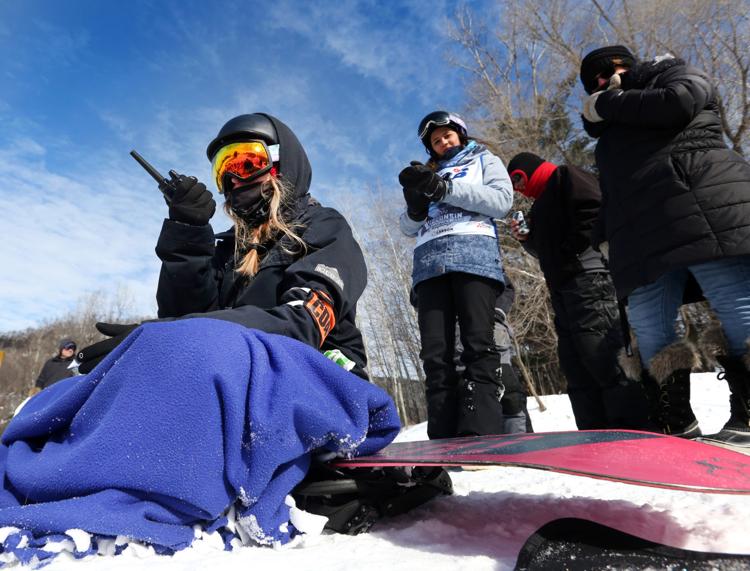 Feb. 14: 17th Street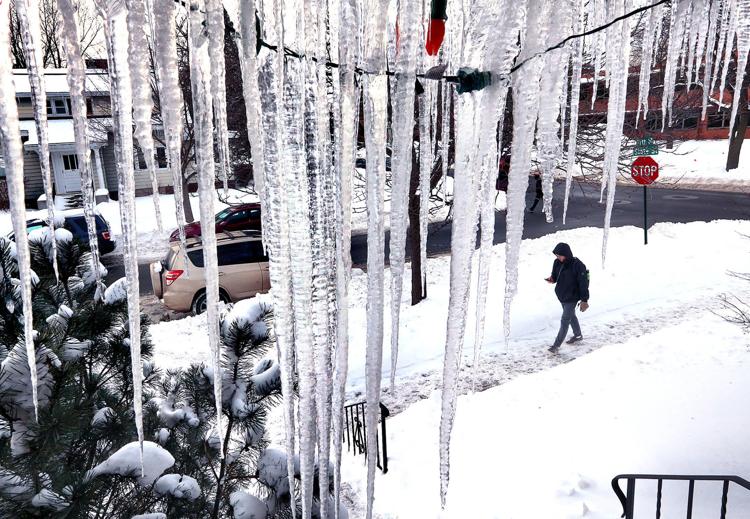 Feb. 13: Lake Winona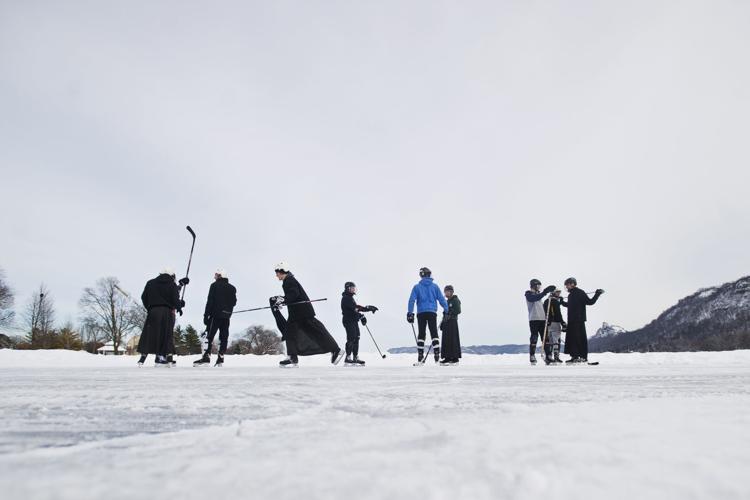 Feb. 13: UW-La Crosse
Feb. 12: Downtown La Crosse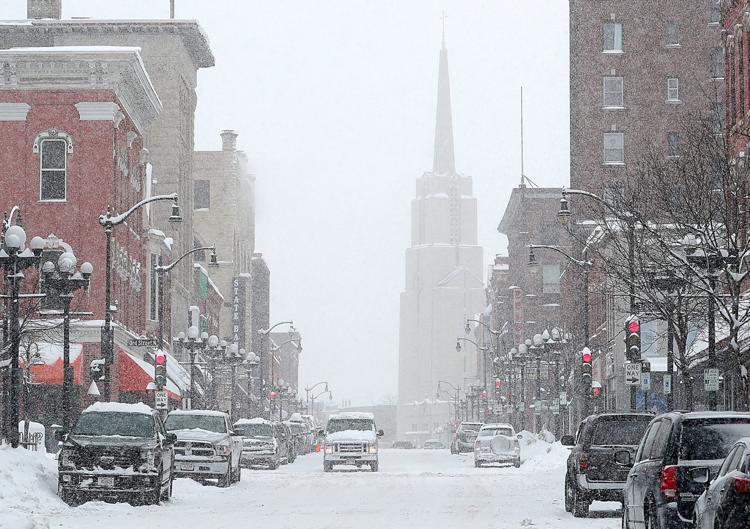 Feb. 12: North Side of La Crosse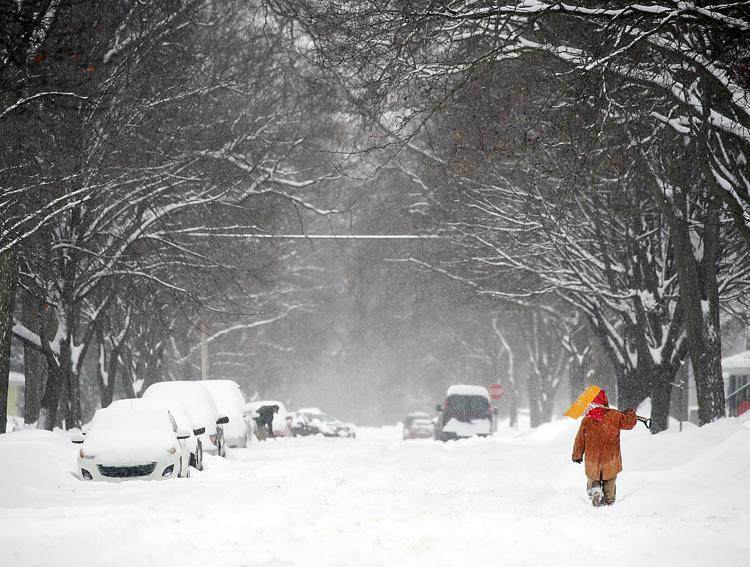 Feb. 12: Downtown La Crosse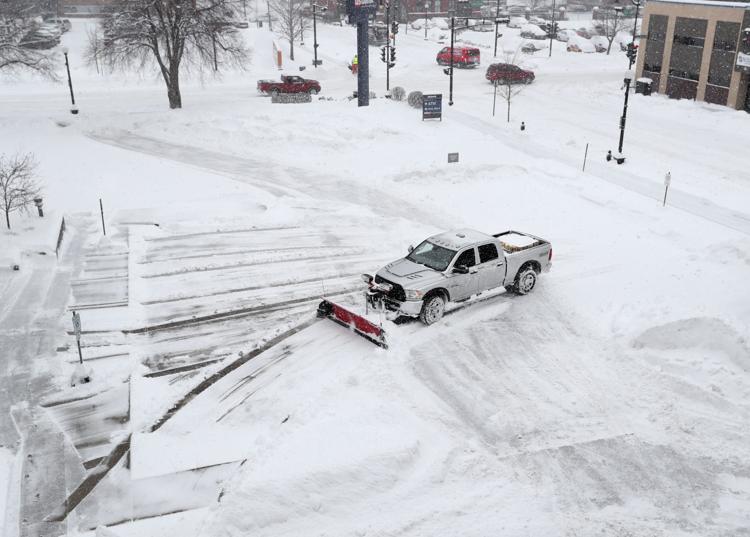 Feb. 12: State Street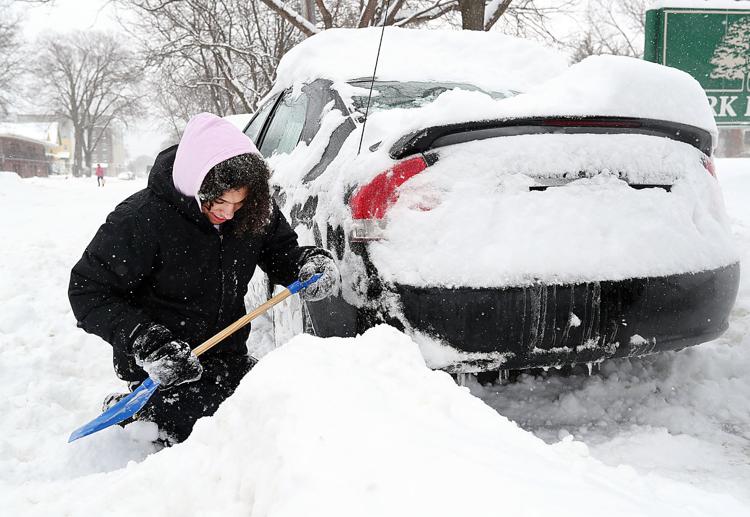 Feb. 12: Downtown La Crosse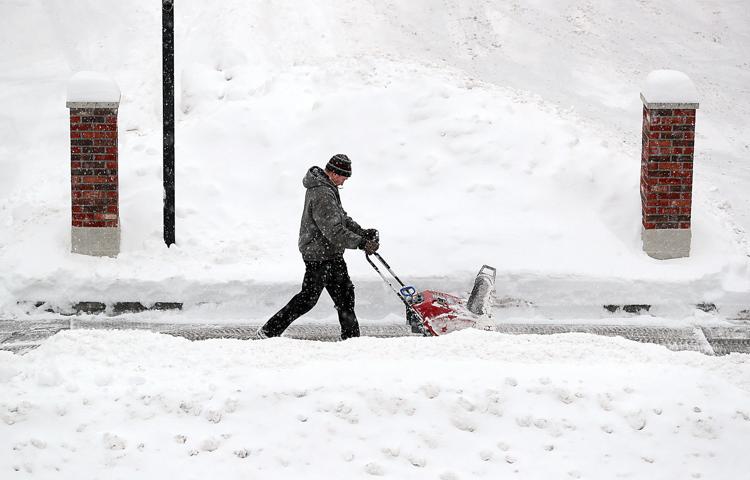 Feb. 12: North Side of La Crosse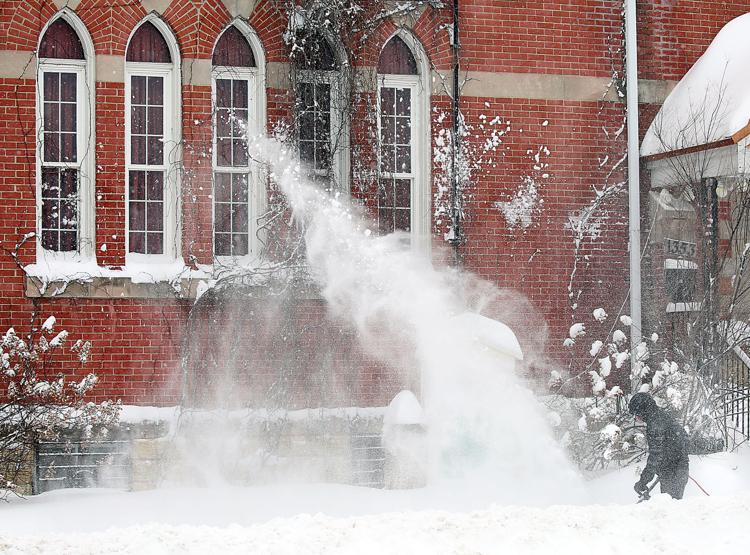 Feb. 12: Downtown La Crosse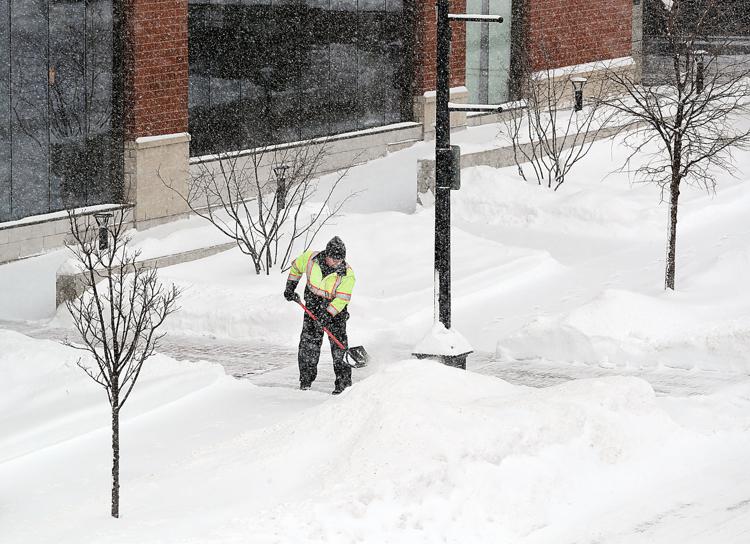 Feb. 12: Downtown La Crosse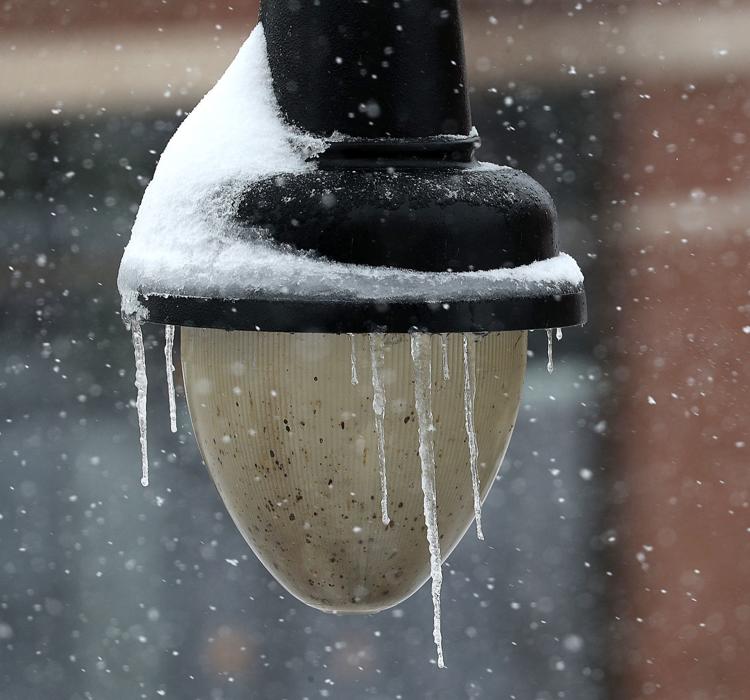 Feb. 12: State Street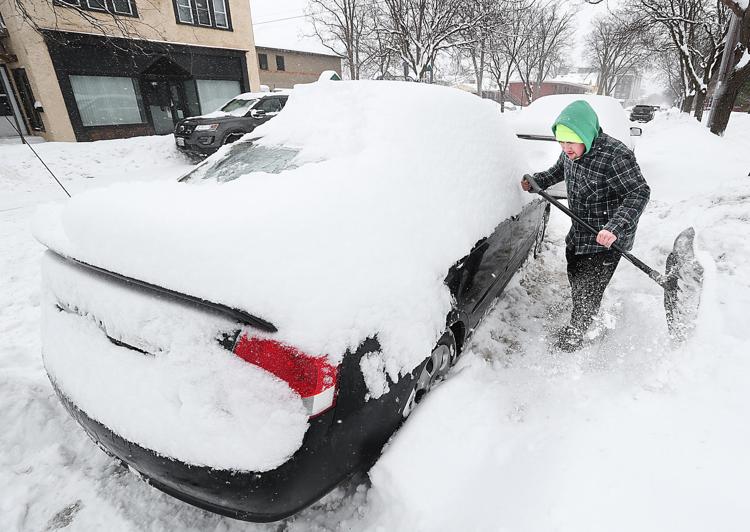 Feb. 12: West Avenue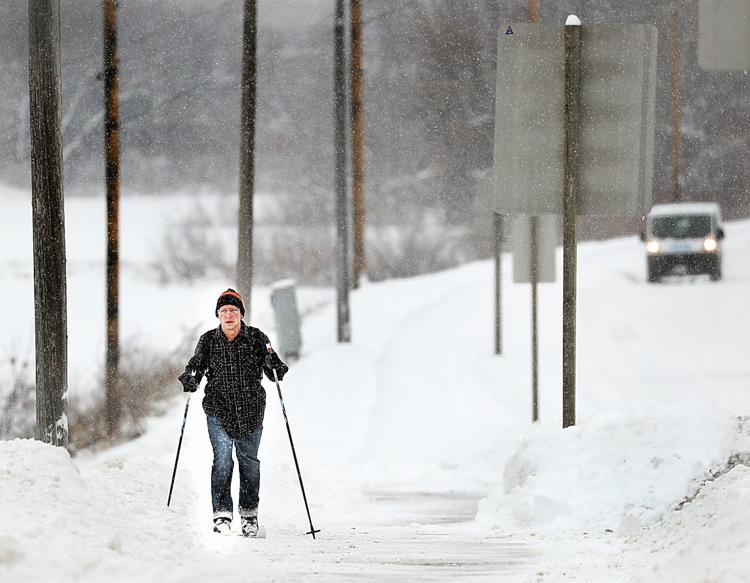 Feb. 12: Avon Street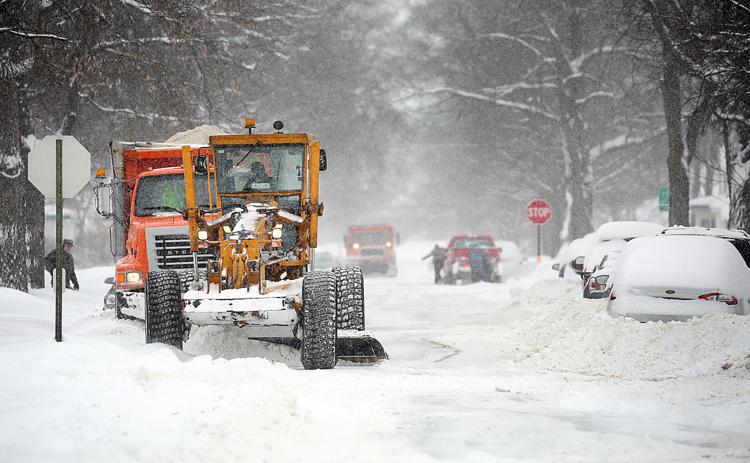 Feb. 12: Jackson County farm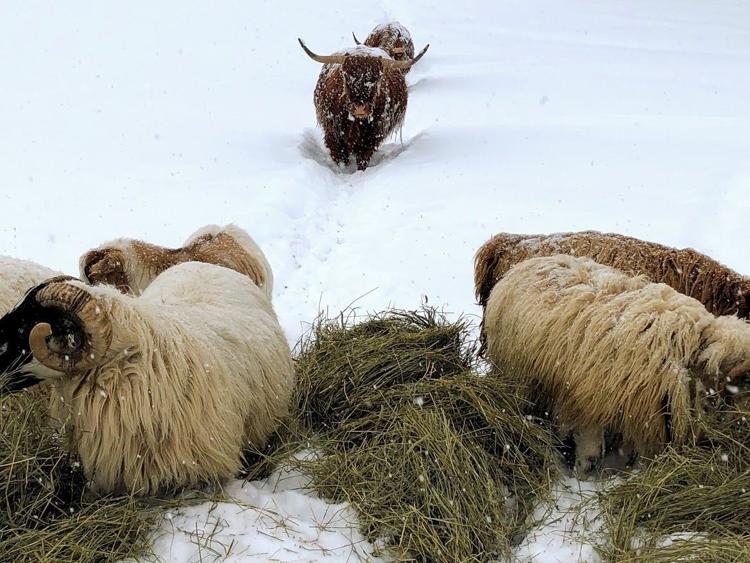 Feb. 12: Jackson County farm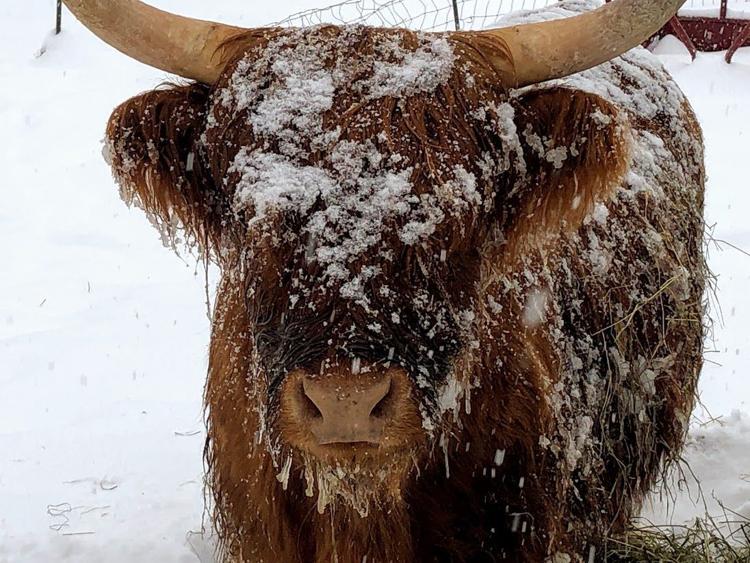 Feb. 12: Jackson County farm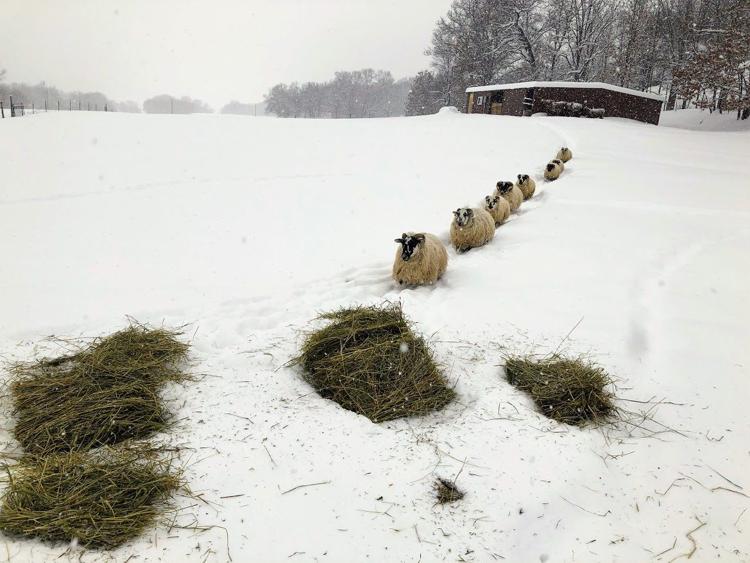 Feb. 11: Mount La Crosse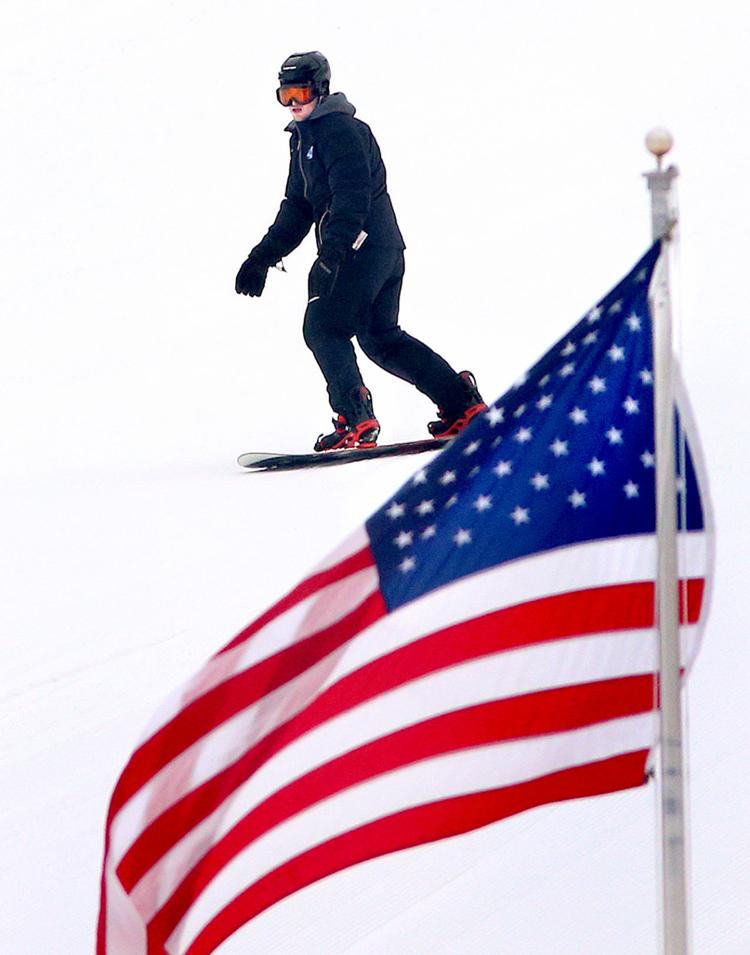 Feb. 7: Dahl Automotive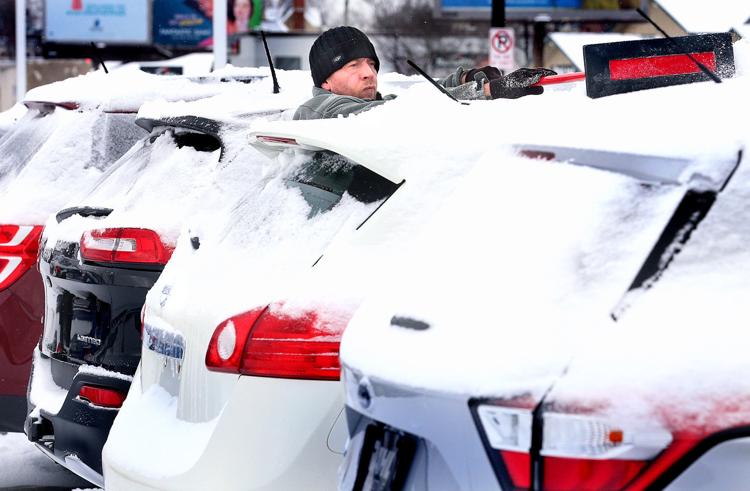 Feb. 5: Downtown La Crosse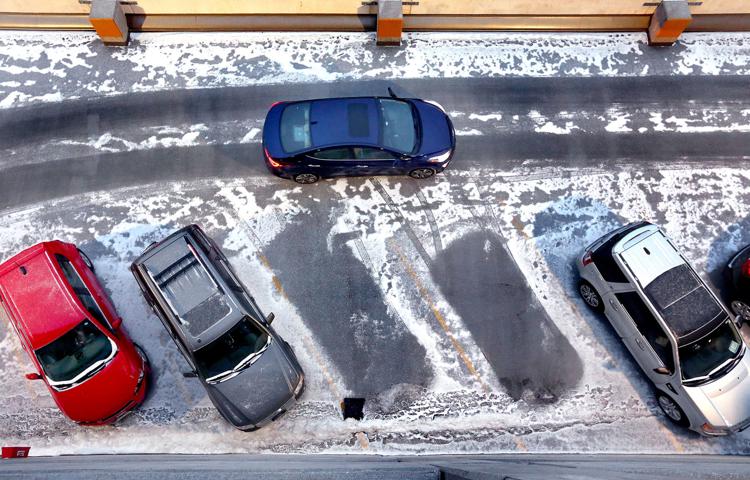 Feb. 4: Ice fishing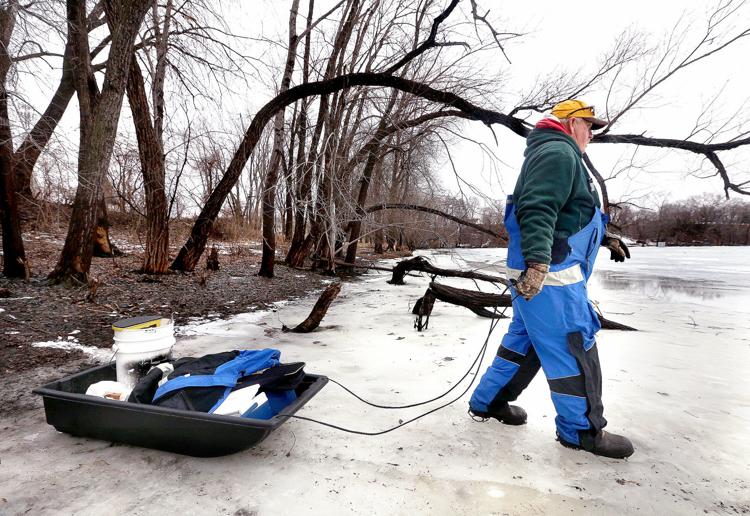 Jan. 25: Cass Street Bridge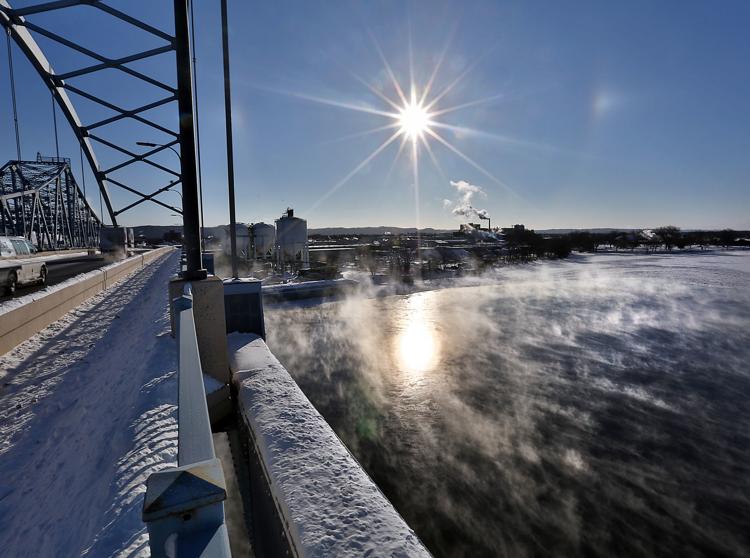 Jan. 24: Mississippi River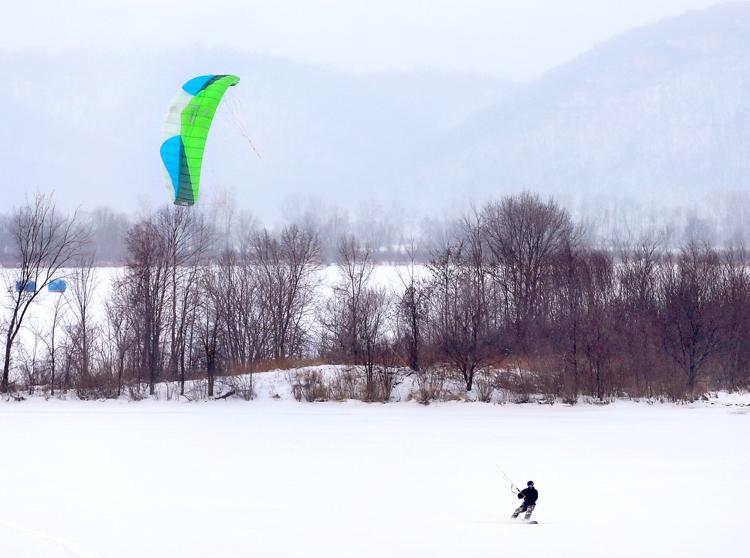 Jan. 23: Forest Hills Golf Course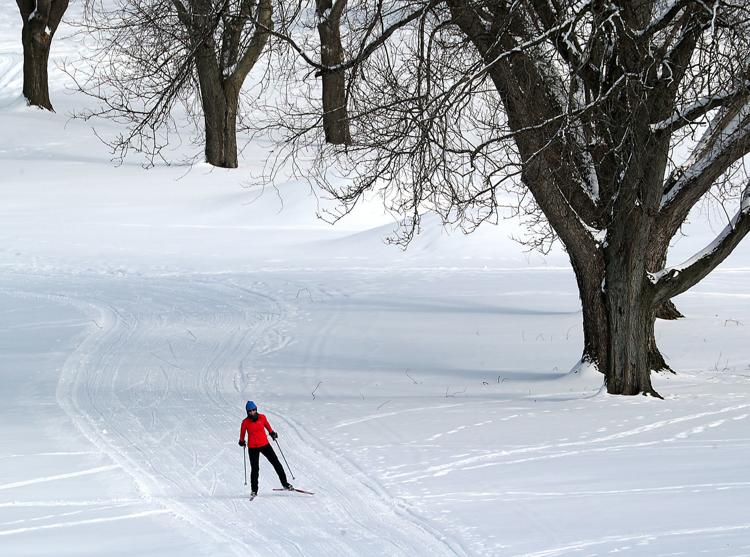 Jan. 23: St. Joseph the Workman Cathedral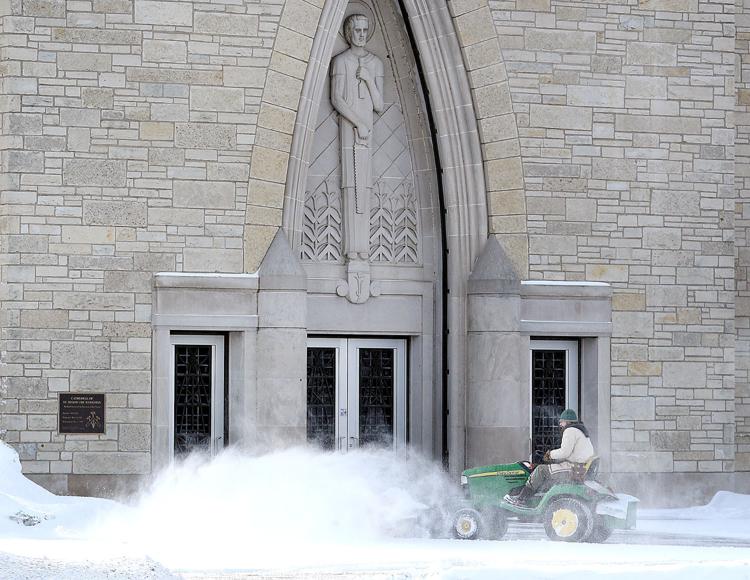 Jan. 22: UW-La Crosse campus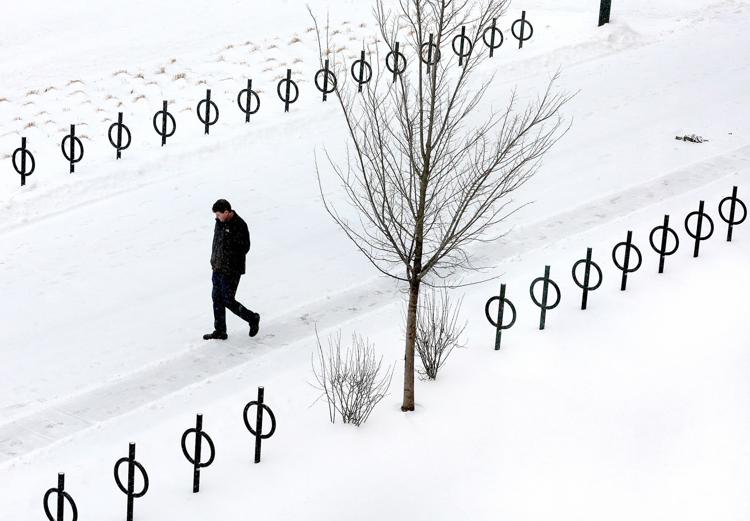 Jan. 21: Forest Hills Gold Course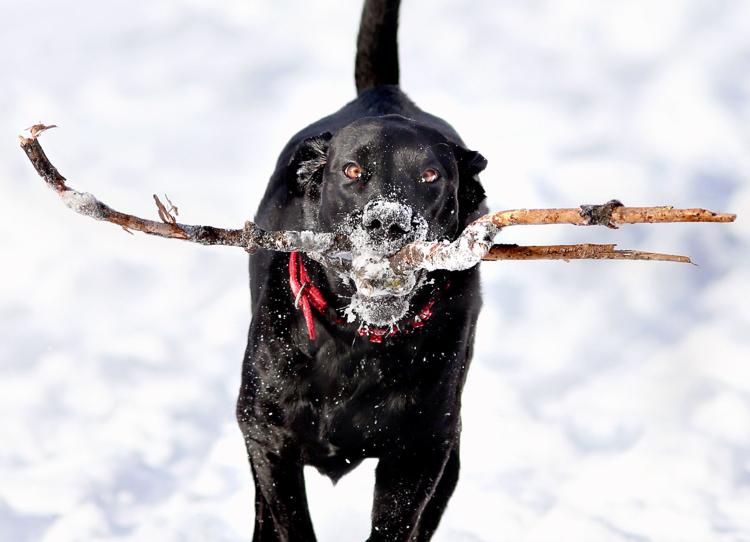 Jan. 18: State Street in La Crosse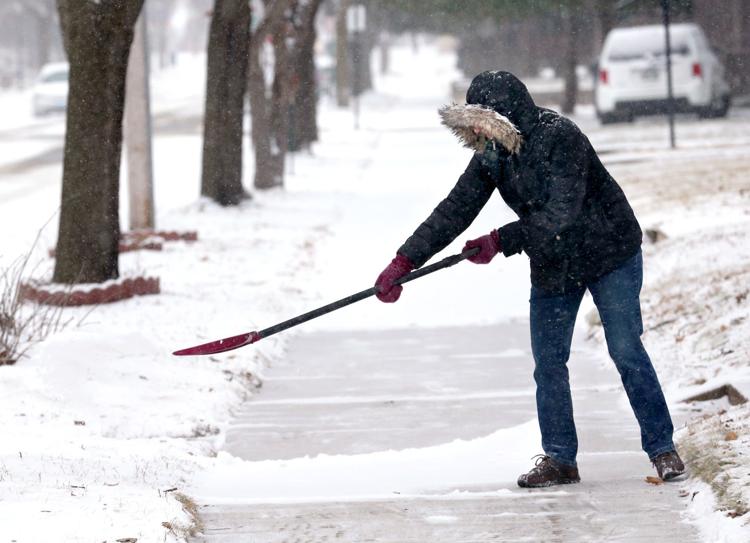 Jan. 18: State Road in La Crosse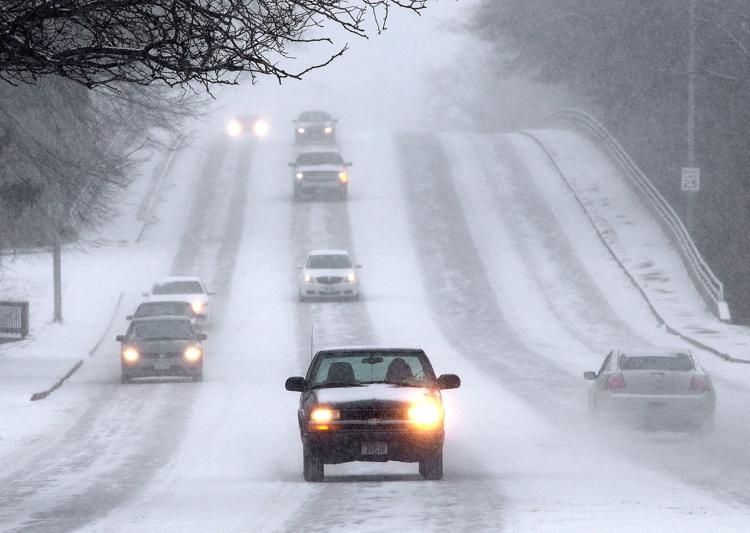 Jan. 17: La Crosse River marsh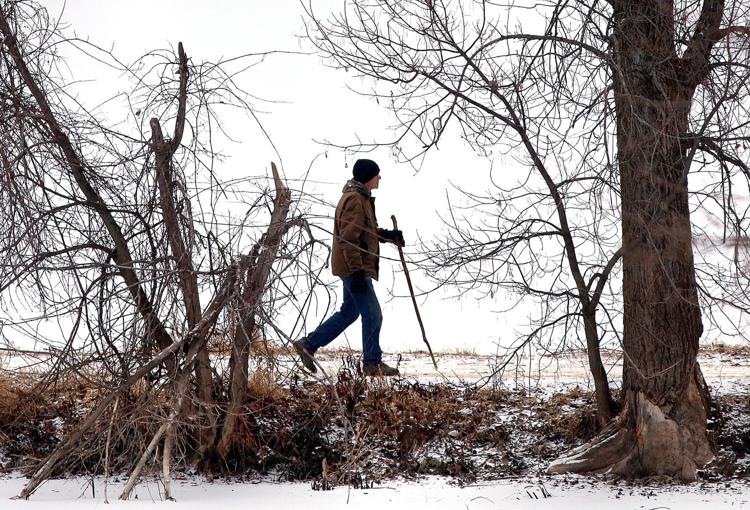 Jan. 9: Mount La Crosse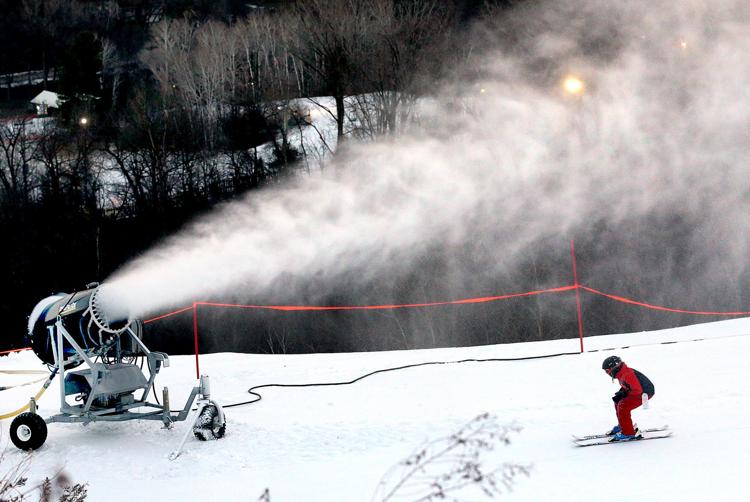 Jan. 8: Municipal Boat Harbor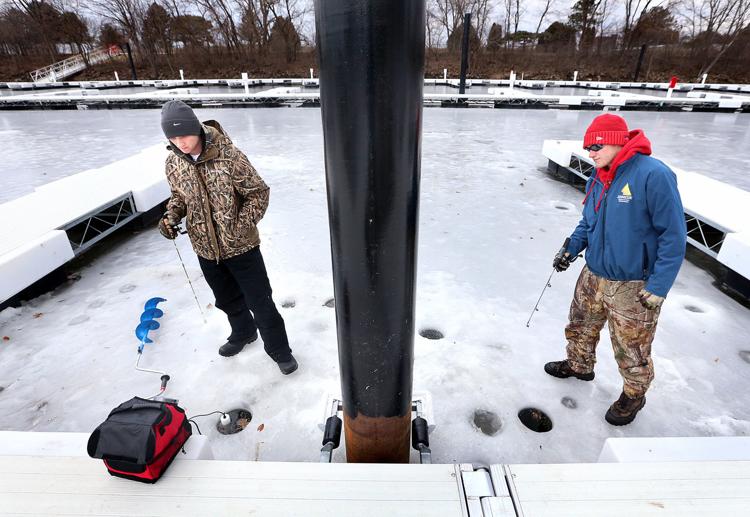 Jan. 2: Myrick Park