Child sex-trafficking is a multibillion-dollar global business that leaves survivors in desperate need of help to overcome mental health issues resulting from their trauma, says Dr. James Levine.
"The first aspect is that most survivors have mental health issues," said Levine, who will be one of the main speakers during the 20th annual La Crosse Child Maltreatment Conference today and Friday at the Radisson Hotel in downtown La Crosse.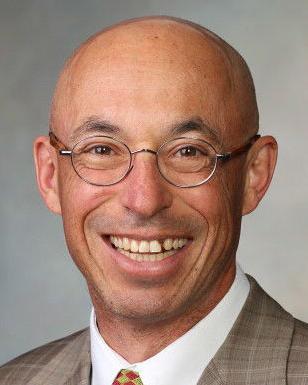 Conference sponsors include Mayo Clinic Health System-Franciscan Healthcare, Mayo Clinic Health System and the Gundersen National Child Protection Training Center.
"About 80 percent of the survivors suffer from continuing anxiety, 50 percent from depression and 40 percent with PTSD," and lower percentages of other issues, said Levine, a Mayo Clinic Health System physician whose duties cycle between Mayo facilities in Phoenix and Rochester, Minn.
"What's important to understand is the statistics are gathered from survivors," but most of the women and children trafficked for sex are not survivors, Levine said in an interview. "The statistics are far worse."
More than 1 million children a year are kidnapped worldwide in sex trafficking rings, with the average ratio of women-to-girls being 5-1, he said.
Survivors continue to grapple with expected problems, such as behavioral issues, social behavior, drug and alcohol abuse, a proclivity toward accidents, and risky habits such as sexual encounters without protection, Levine said.
Less-predictable consequences include dental problems, higher instances of diabetes and low body weight, among other predispositions toward poor health, that result from high stress levels, he said.
"On top of that are unforeseen societal consequences on relatives, including depression and grief," as well as the likelihood of being victimized again, Levine said.
Levine espouses practical approaches to solutions, including:
Early detection stemming from increased awareness and initiatives such as the Polaris Project, a nonprofit, non-governmental organization that works to combat and prevent modern-day slavery and human trafficking, as well as monitoring places where survivors are most likely to appear, such as health care facilities, truck stops and hotels.
Identifying the most effective treatments. "You might think this is not that complicated," but it involves evaluating social wellness, recidivism and mistrust, he said. "It's possible for tighter treatments … in safe, secure places," with team approaches to treatment.
Curbing the high burnout rate among treatment staffers.
On the upside, Levine said, "Conferences like this give a sense of hope."
Officials must focus more on prevention strategies, he said, adding, "We have highly sophisticated approaches to diabetes. Why not sophisticated approaches to trafficking?"
Wisconsin authorities receive more than 40,000 abuse reports a year, with nearly 8,000 substantiated cases, according to the Wisconsin Department of Health and Family Services.
In La Crosse County alone, more than 1,000 reports of child abuse and neglect are made annually, with 350 cases substantiated.