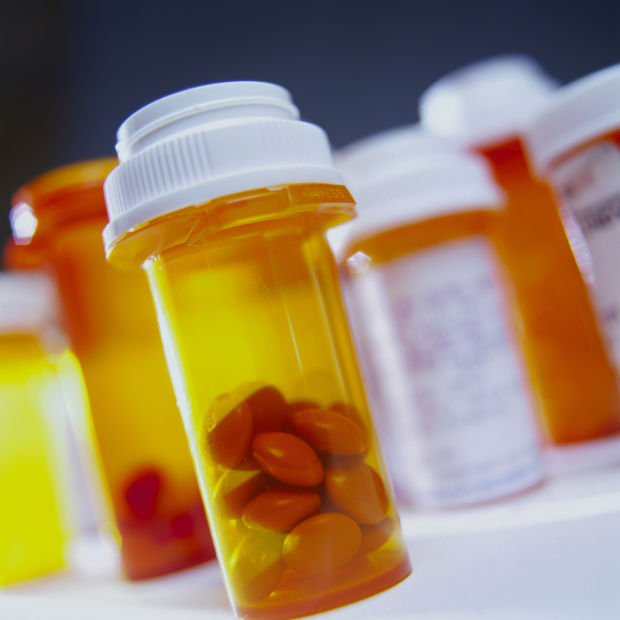 Limiting prescription drug abuse in La Crosse won't be as easy as putting up a drop-off box for old meds.
La Crosse County's Heroin Task Force, formed last year, attributes the region's growing heroin problem to a prevalence of prescribed opiates. Hoping to limit the availability of unused medications and the potential for abuse, Task Force members wanted to place permanent drop-off boxes in secure locations for people to dump old prescriptions.
However, existing regulations make the plan tougher to implement than previously believed, as do new rules that could be rolled out in March by the U.S. Drug Enforcement Agency, task force co-chairman Mike Desmond said Thursday at the group's twice-monthly meeting.
"We'd like to give you all sorts of great news on how easy it is to just put them in and, you know, pick up the drugs and that's the end of it," Desmond said. "We've found out that it's much more complicated than that."
The group had included the drop-boxes in its list of short-term strategic goals.
Community members and health care providers on the task force discussed whether there were safe ways to dispose of old medications at home. Getting rid of old pills isn't as easy as throwing them in the trash.
"You're disposing of substances that can be easily abused," said Lisa Meyer, a pharmacist for Gundersen Health System.  
In other business, the Heroin Task Force added new goals to its strategic plan, pushing to get more local doctors registered for the Wisconsin Prescription Drug Monitoring Program.
About 8 percent of prescribing physicians in Wisconsin have signed up for access to the program, which gives doctors and nurses the ability to track a patient's prescriptions.
The Task Force hopes to have 20 percent of Coulee Region doctors registered for the program by next year, with a long-term goal of having 90 percent of local doctors registered.
The online tool shows how many times a patient has received a medication, but it's up to doctors to determine whether the records reflect a problem, Meyer said.
"It helps them to figure out if the patient has drug-seeking behavior," Meyer said.
"We'd like to give you all sorts of great news on how easy it is to just put them in and, you know, pick up the drugs and that's the end of it. We've found out that it's much more complicated than that."

Mike Desmond, heroin task force co-chairman