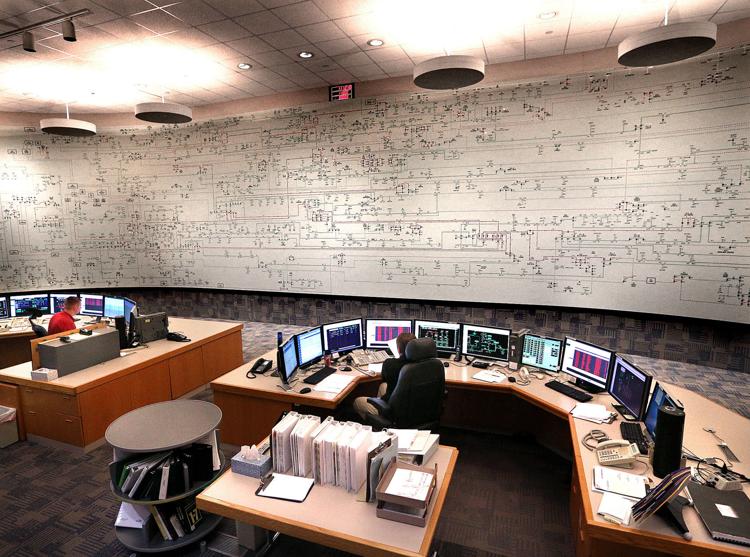 There are no windows in the system operations center at Dairyland Power's headquarters, but dispatchers know when the weather turns bad.
Lights begin blinking on the 12-by-70-foot map on the wall in front of them, usually moving from left to right, tracking storms as they roll in from Minnesota and Iowa.
More than 4,500 LED warning bulbs embedded in the 121,000 plastic tiles signal whenever there is a problem on the power cooperative's system.
Color coded lines represent Dairyland's more than 3,000 miles of transmission lines that connect generators in Alma and Genoa with dozens of member co-ops and municipal utilities who ultimately deliver electricity to more than 250,000 customers in Wisconsin, Minnesota, Iowa and Illinois.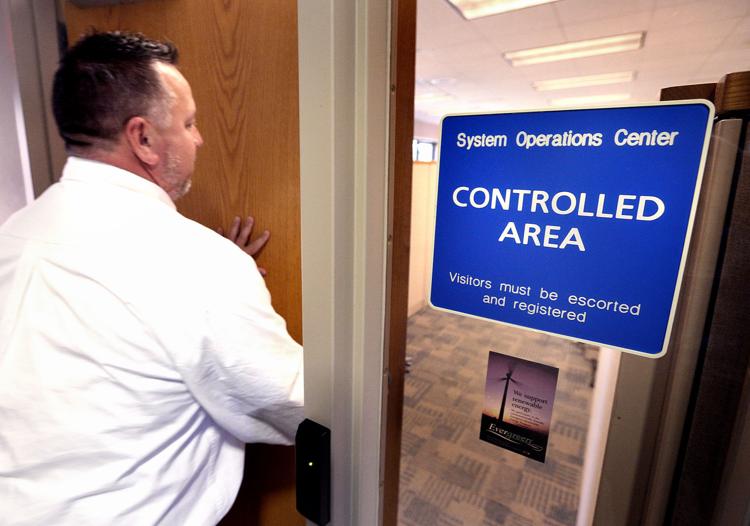 When something trips a circuit breaker — a tree on a line, say, or a power line down — dispatchers have to figure out what happened and where and, if necessary, get a crew to the scene as quickly as possible to restore power and fix the damage.
But the two dispatchers tasked with monitoring the system around the clock aren't just on the lookout for storms.
They are the watchdogs of a complex system of generators, wires and transformers where the movement of electrons must be controlled to within 20 miliseconds and continually adjusted.
When the supply of electricity doesn't match the demand the system fails and customers are left in the dark.
You have free articles remaining.
These dispatchers monitor the system and alert plant operators to impending changes in their output as the regional balancing authority — a nonprofit organization known as the Midwest System Operator, or MISO — dispatches generation across the Midwest.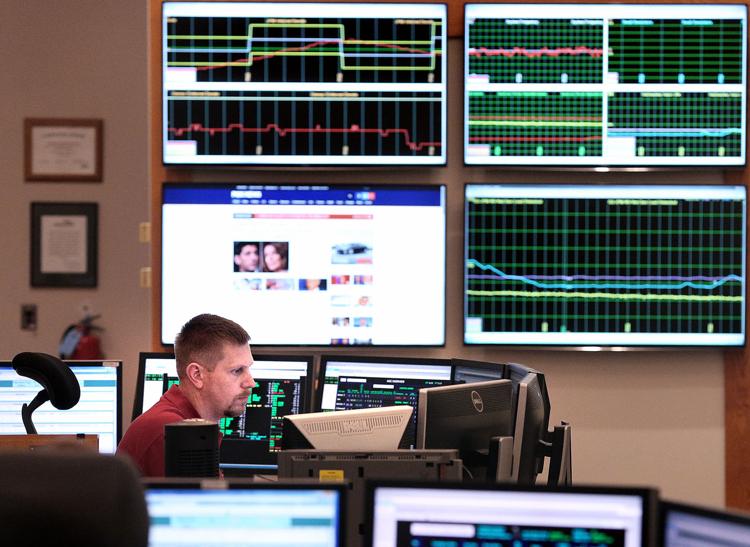 Each day utilities like Dairyland enter bids — saying they can provide electricity from a certain generator at a certain price. MISO then orders that generation, starting with the cheapest available source, according to load forecasts and any unforeseen variables.
Dispatchers are surrounded by nine computer monitors, four phones and a radio. Screens show real-time output of Dairyland's coal-fired generators as well as dams, wind turbines and a growing number of solar farms.
With the aid of computers, they track some 50,000 data points on the system: each circuit breaker is reporting more than a dozen measures, such as voltage, amps, frequency.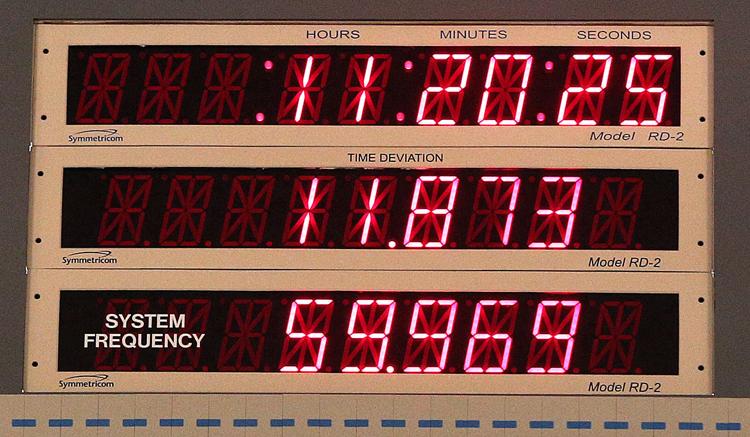 Monitors elsewhere in the room rotate between graphs showing the daily output of Dairyland plants, while a television is tuned to the Weather Channel. Dispatchers also have access to geographical lightning strike data, which allows them to see if there's been a strike near one of their lines.
"We're just putting it all together to put the puzzle together," said SOC manager Eric Hammes.
During a typical 12-hour shift, dispatchers will field 90 to 110 calls.
Ben Berg, who previously worked as a plant operator at Dairyland's coal-fired generation station in Genoa, has been a system operator for about two years.
"You come up here and you see the big picture," he said. "And it's pretty crazy."