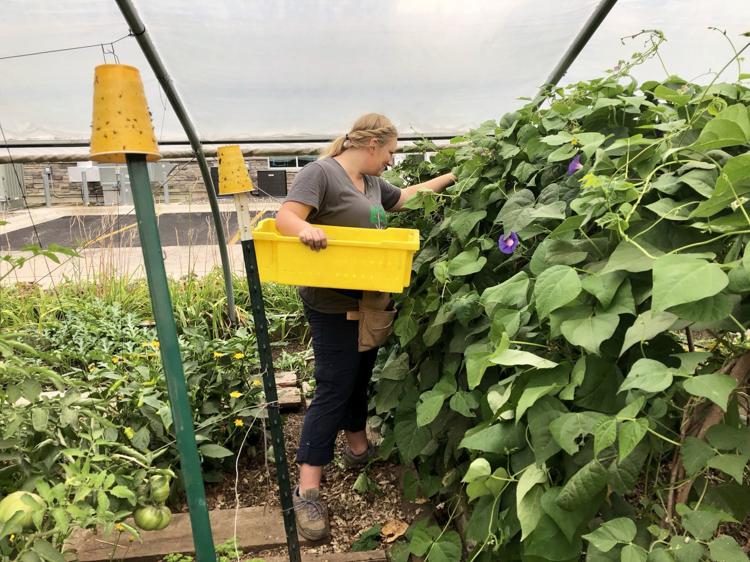 Over the past seven years, the Hillview Urban Agriculture Hoop House has coaxed millions of seeds into thousands of pounds of plump tomatoes, leafy greens and crunchy cucumbers, feeding hundreds while inspiring community members to cultivate crops of their owns.
On Saturday morning, Hillview staff invited aspiring and seasoned gardeners to tour the Hoop House, pluck fresh peppers and pick up tips on weeding and watering during the "Come and Grow" program. During the program, offered most Saturdays, attendees can get their hands dirty as they explore the art of organic gardening and gather some bounty to take home.
Lessons include fertilizing, pruning, transplanting and pest management, as well as an introduction to trellis, container and square foot gardening.
"Sometimes people are scared and intimidated by gardening — they don't think they have enough time or knowledge," said Natalie Kostman, program manager for Hillview. "It's important for people to know there are resources like us."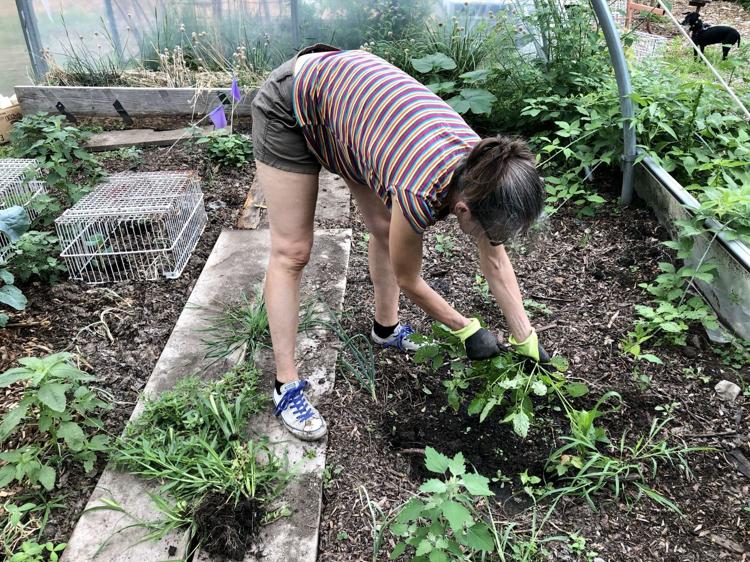 Located in the Washburn Community Garden on Ferry Street, the Hoop House, installed in 2012, has a three-and-a-half-season growing cycle, closed for about eight weeks in the coldest of months but producing spinach and kale even in late fall and early spring. Made of a series of sturdy hoops covered in heavy plastic, the Hoop House keeps produce protected through a broad range of temperatures and weather conditions, drawing heat from the sun and coolness from the wind.
Truly a garden of the people, many tend to the Hoop House and Community Garden on a regular basis, rewarded for their time with a fresh selection of veggies to enjoy with their families. Produce not distributed to volunteers, Hillview interns and program participants is donated, with 360 pounds of organic produce, a value of $4,300, given out last year to organizations or individuals in need, including the Boys & Girls Club, members of which help in the garden, and the neighboring Coulee Recovery Center, which uses the greens in its free-to-the-public dinners.
Hands-on experience, combined with conversation with fellow gardeners, has a far greater impact than looking up gardening tips on the internet, Kostman says, and four-year Community Garden volunteer Roxanne Aubrey agrees, having gotten a full tutorial on garlic growing from a fellow gardener and tips on plant health while tending to her veggies. Aubrey has both a plot in the Community Garden and one at home, finding the bunnies are more respectful of her kale at the former.
Register for more free articles.
Stay logged in to skip the surveys.
Aubrey started with a square foot garden — "The gateway drug" — and became hooked on planting, sharing her abundant harvest with a local veteran and noting, "The most radical thing you can do is grow your own food."
The combination of heavy rains and high temperatures have made tomatoes, onions and zucchini less bountiful this summer, though the Hoop House's basil, kale, beans and peppers have proven productive. Unhealthy plants, Kostman says, are extra susceptible to pests, and the Community Garden employs a few different tricks to keep the bad bugs at bay.
One method is spraying the leaves with water to wash away the pests, or using a spicy pepper-infused water that "dissolves" them. Aubrey recommends a dish-soap water blend.
Another tactic is the application of a sticky, pesticide-free substance called Tanglefoot, which traps the harmful pests but isn't strong enough to capture pollinating bees or butterflies.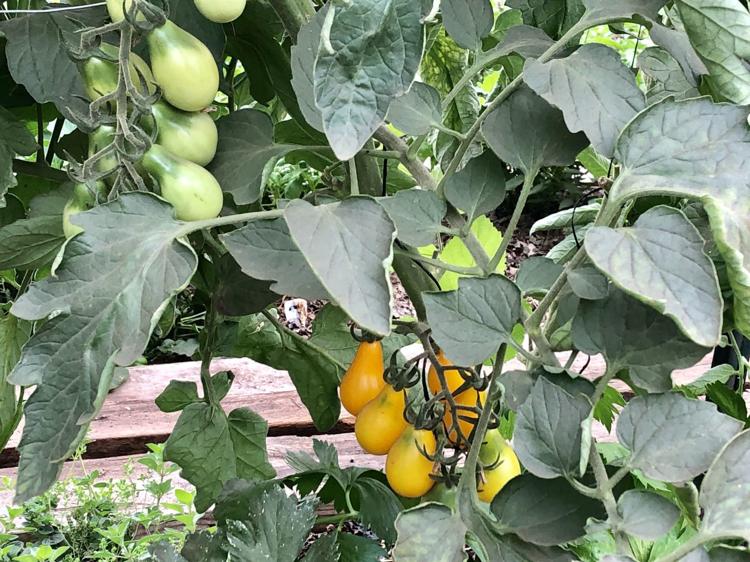 To keep tomatoes and basil flourishing, Kostman shows gardeners how to prune away the "suckers," the little stems that offshoot between the stalk and the limbs of the former, and the flowers that develop on the herb. Removing those parts allows the plant to maintain the sugars and energy that make the vegetables less bitter and more nutritious.
For Aubrey, it's all about the celery, which can be picked from the top and continues to replenish itself throughout the season.
"It's kind of like the gift that keeps on giving," Aubrey says. But she is most wowed by the taste.
"If you've never had fresh celery, it's to die for," she enthused. "You can't get celery like this at the grocery store."