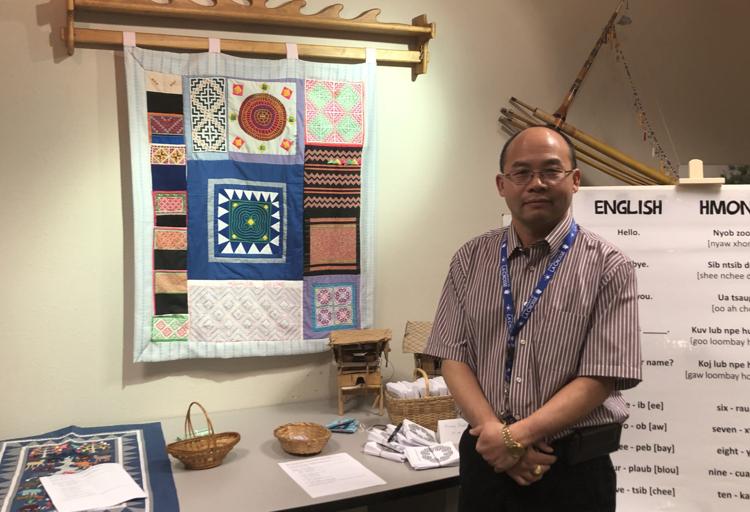 For Hmong Cultural and Community Agency board president Tony Yang, the journey from the mountains of Laos to the streets of La Crosse County was a long one, spanning years — including eight spent in a refugee camp in Thailand.
For the people he will take through the Hmong Educational Project this week, it will take about an hour.
The project — co-directed by Yang and retired educator Wendy Mattison — will take people on a tour of the Hmong cultural center with four stations depicting the main stages of the winding road that drove the Hmong from their homes in southeast Asia and led them to creating new ones in Wisconsin.
Mattison and Yang aim to build understanding,
"Hmong leaders believe we need to create, we need to build a multicultural community," said Yang, who is also a cultural liaison with the School District of La Crosse.
Mattison, who was a drama and arts-integration teacher in La Crosse for many years, agreed, saying, "We are rich with story."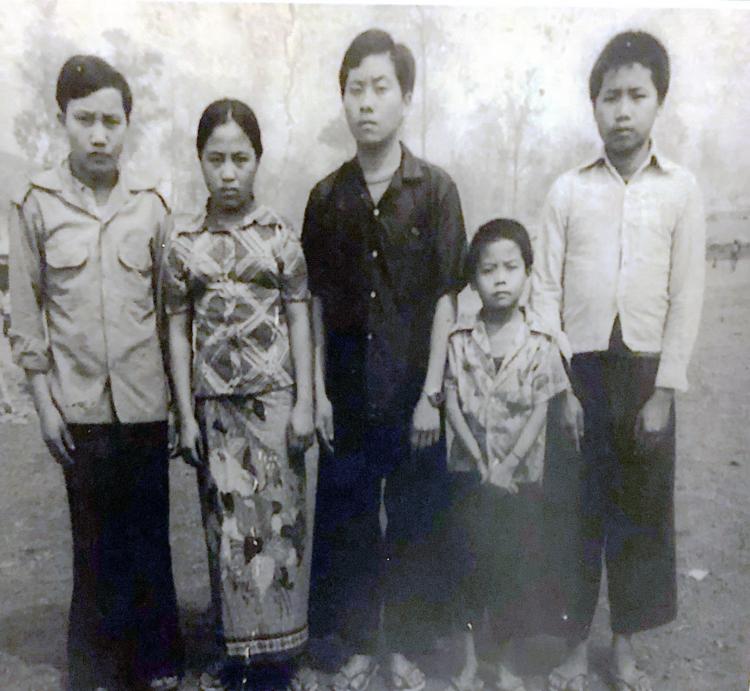 The Hmong Educational Project began 11 years ago as a way to teach elementary students in the School District of La Crosse about Hmong people and how so many of them came to settle in Wisconsin.
"It was supported by the La Crosse school district in partnership with the HCCA advisory board looking at how we can do this the right way so that voices of Hmong people are also taken into consideration," Yang said.
Mattison met with leaders at the HCCA to find a way to teach students about their Hmong neighbors, as well as a way for Hmong students to see their own history and how it connects to the history of the state and nation.
"We believe that it's important for students in our schools to see themselves in the curriculum," Mattison said.
The project started a buzz in the education world as students told their parents and teachers from other districts started talking about it. Eventually, the group decided to open the project to the community and, equally as important, get city leaders to visit.
"How do we get to know one another? How do we find ways, particular as adults, to connect with one another? This is an opportunity to do just that, to make those up close and personal connections with people who are part of a minority culture in our community," Mattison said.
The tour starts with a display of traditional story clothes and clothing featuring brightly colored embroidery and traditional Hmong symbols.
Then people will get the chance to see how the Hmong lived in Laos, in houses made of bamboo with a straw roof. The group has tools used for husking rice, making rice cakes and grinding corn available for people to see.
The conflict that turned Hmong people into refugees started with their leaders allying with the United States to fight the spread of communism during the Vietnam War. With Laos next to Vietnam, the conflict spilled over the border and the Communist Pathet Lao took over the country.
Their villages were bombed and they spent years hiding in the jungle from the communist soldiers, and hunting and gathering their own food.
"You had to be careful with your food. Sometimes some fruits that are out there in the jungle were poisonous. You have to seek advice from the elders before you ate anything, and you had to make sure the food you cooked was well-cooked, because if you get sick, there was no hospital for you to go to," Yang said. "You always looked out for each other."
From the jungle, they crossed the Mekong River on rafts made of bamboo and spent years confined to a refugee camp in Thailand before they came to the U.S.
The community days are meant to create a forum to bring in people of all different backgrounds, give them a place to ask questions and talk one-on-one with individuals within the Hmong community to learn from one another and build relationships.
"We have to find those commonalities that we can articulate and own that reinforce who we are as Americans," Mattison said.
It's also an opportunity to bring in more people to the Hmong cultural center.
"The other thing that Hmong leaders want people to know is that this center, yes, it was built to meet certain needs of the Hmong community, but we want this center to be a vibrant community center," Yang said. "We want people to know that this center is built not only for the Hmong people, but for the larger community as well."
"Hmong leaders believe we need to create, we need to build a multicultural community." Tony Yang,



Hmong Cultural and Community Agency board president