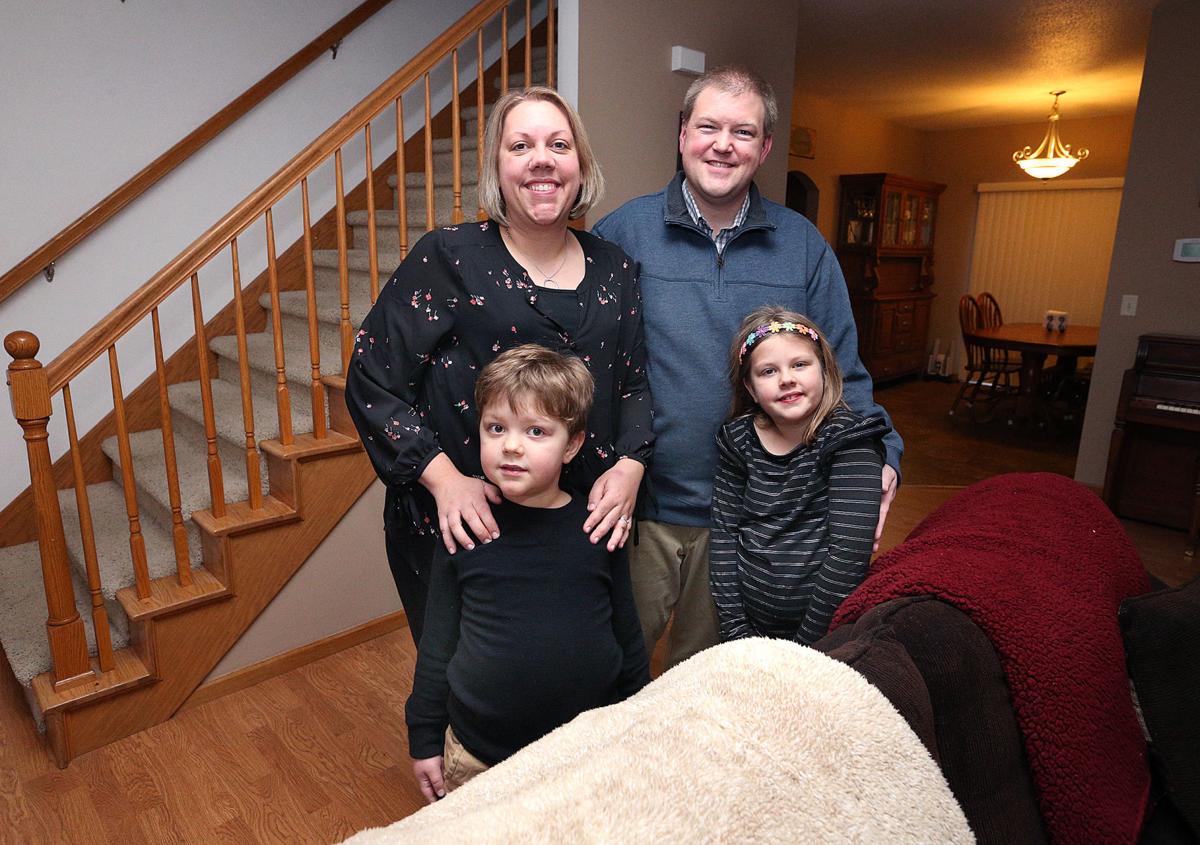 The comments were horrible, from the trite to the flippant, but the worst came from a relative:
"Surely there was something wrong with them," the woman said. "They probably would have been serial killers."
Offensive in any circumstance, the words were all the more distressing given their context — deep in the mourning process and unprepared for the misguided attempts at sympathy from family and friends, Christy Wopat had just lost her newborn twins.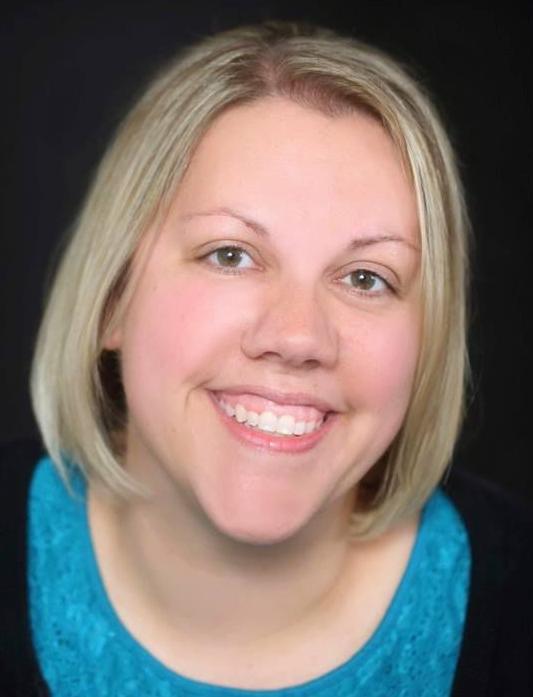 "I wanted to yell and fight back," Wopat recalled. "You're the one grieving, but you have to be the bigger person."
Remaining a pillar in the face of tragedy is an impossible task, and through her blog, titled "Um, You Guys?" Wopat shared her emotional and mental struggle through dozens of posts, chronicled in a new memoir, "Almost a Mother: Love, Loss, and Finding Your People When Your Baby Dies."
Wopat, 36, of Holmen, began writing her first book, scheduled for release in March, six years after Sophie and Aiden died April 2009, within 24 hours of their birth. A first-time mother, Wopat's water broke at 21 weeks and she was put on bed rest until, three weeks later, an infection in her second placenta sent her into early labor. Sophie was born first, and Wopat was in the midst of birthing Aiden when nurses told her daughter would likely not survive. Twelve hours later, Sophie died. Her twin brother, though plagued with health concerns, was expected to pull through, but died the next afternoon. Wopat held them both in their last moments.
"I remember thinking, 'This can't be possible' Wopat recalled. "It didn't seem real. I was in the maternity room and I could hear the other babies crying. I was just angry, and I really wanted to deny it."
Sophie and Aiden were cremated, and Wopat turned to books to find comfort, only to be disappointed with the clinical and placating selections. Nothing validated the resentment she felt at seeing an expectant mother or the jealousy of seeing a happy baby in her parent's arms.
"I couldn't find the book that said it's OK to want to punch the pregnant woman at Target," Wopat said.
Months passed, but the sorrow and anger remained, yet the support dwindled. Wopat chose not to return to finish out the school year at Evergreen Elementary, where she teaches fourth grade, and the decision was met with criticism from some. One colleague sent an email stating, "You really need to get over this and come back."
"I was scared of going out," Wopat said. "I didn't know what people would say."
While she dreaded the inconsiderate responses from some, the silence of others was far more distressing.
You have free articles remaining.
"It's worse when you say nothing — I always wanted to talk about it," Wopat said. "You get this feeling people are sick of the sadness and they get uncomfortable around it. They want it to stop."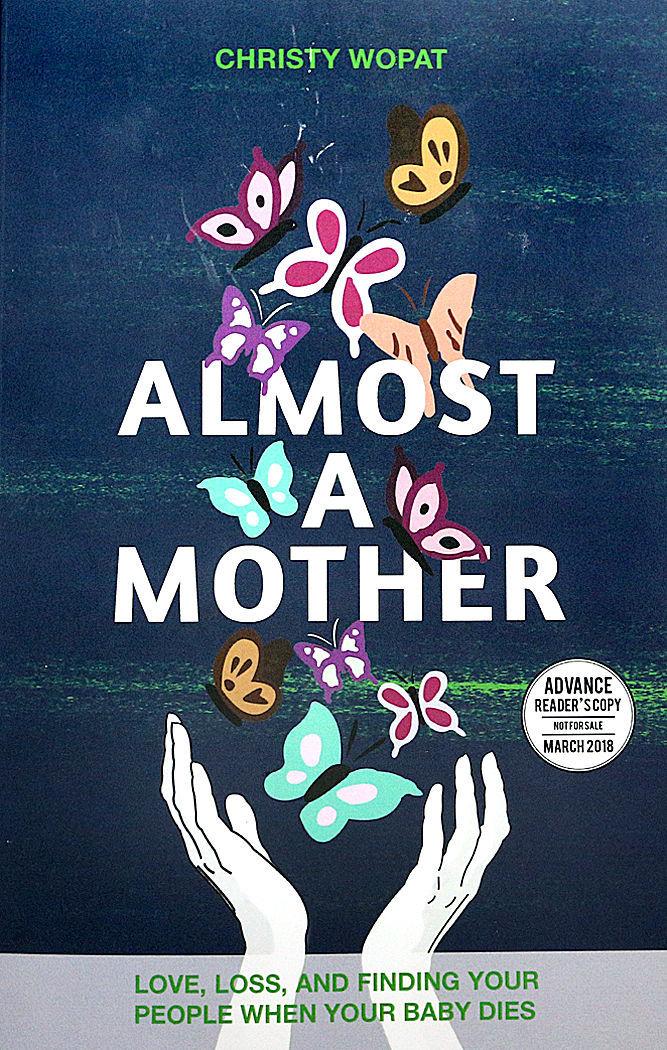 Despite, or perhaps because of her loss, Wopat became "obsessed" with getting pregnant but terrified when she learned she was expecting again. The pregnancy was healthy, but along with her joy she was both fearful about her daughter's safety and plagued with guilt.
"I was so happy, but people assumed her being here would take away the grief, but it kind of made it bigger, because I was experiencing all the things I would have done with Sophie and Aiden," Wopat said.
Through comments on her blog and social media page, Wopat discovered other mothers were equally conflicted, and relieved to find her fears and thoughts reciprocated. Writing, and the relationships she formed with readers, helped begin the healing process, though Wopat notes, "It's the loss of an entire future — it never, ever goes away."
The conversations she had, and the catharsis that came from them, encouraged Wopat to compose her memoir, which details the right and wrong things to say when it comes to loss, and how to respond, and the power of connecting with those who have experienced loss themselves.
"The best thing you can ask is, 'Do you want to talk? What is it that you need?'" Wopat said.
Early reviews of "Almost a Mother" have been positive. Rachel Redhouse, director of Empty Cradle, a nonprofit based in California that offers support to parents who have lost a infant, said "The raw experiences and emotions (Wopat) shares are so relatable and heartwarming in the sense that you know you are not alone in your suffering and grief."
Robynne Knight, a fellow author whose own daughter was stillborn, recommends the book for "anyone who has lost a baby or babies, and especially to friends or loved ones seeking to understand what it's like to grieve the loss of a child at any age or gestation."
Wopat, who is hosting a "Writing Through Grief" workshop next month at Pearl St. Books, hopes her memoir will be of comfort, and inspire others to take the often difficult step of actively confronting and sorting through their grief, be it through therapy, talking or writing.
"You have to work at it," Wopat said. "But there will be a day when the light comes."
Sophie and Aiden are still very much in her heart, and her children, Avery, now 7, and Evan, 5, at times ask about their siblings. Wopat navigates the hard questions as best she can, honestly but carefully, and the family finds little ways to honor the twins' memories.
"(Our kids) know Sophie and Aiden are a part of the family," Wopat said. "If we throw a coin in the fountain, we throw in two more."