The La Crosse Collaborative to End Homelessness, having whittled away at the numbers of displaced veterans and chronically homeless people, is next targeting families with children to get settled into housing.
The collaborative, which has identified almost 15 homeless families, set a goal to secure housing for at least 10 of the families by Jan. 31, said Julie McDermid, the collaborative's project manager.
That goal was among several topics, including the Landlord Liaison Project that is nearly ready to be unveiled, McDermid raised Thursday during an information exchange meeting with the Mental Health Coalition of the Greater La Crosse Area.
The collaborative had tackled veteran and chronic homelessness in what it calls 100-day "sprints" in its first two ventures since it was formed last year. Members set the target last week after planning sessions with Erin Healy, a New York consultant who helped local agencies coordinate forces last year.
The group set a target of housing 15 veterans by Christmas, achieved that and now has housed more than 20, McDermid said. Similarly, in its sprint to end chronic homelessness, it found quarters for 20 in the 100 days it allotted itself.
In its new sprint, some of the 15 families, which include about 60 people, are at The Salvation Army, while others may be staying in motels or couch surfing with relatives and friends, McDermid said.
"Homeless families are a little harder to find, because some are under the radar," either intentionally, because of embarrassment, or unintentionally because they are not in community support programs, she said.
"What's worse to me — shocking — is that over 100 children are doubled up" with one or more families living together, McDermid said.
That doesn't include the number of children — roughly another 100 on any given day — the La Crosse School District considers homeless.
"Part of the problem is people don't reach out when there are warning signs," she said, but increasing the sense of being a community where everybody is willing to help can help people avoid the crash into homelessness.
McDermid lamented the statistic that 54 percent of La Crosse households are living on the brink of financial insecurity, in which one lost paycheck could propel them toward homelessness. The city's figure is far worse than the countywide number of 40 percent, recorded in the United Way's statewide ALICE report. The acronym stands for Asset Limited, Income Constrained, Employed.
In the city, the collaborative has a list of 120 people who meet the criteria that the U.S. Department of Housing and Urban Development uses to classify someone as homeless, such as having been homeless for a full year within the past three years, homeless two to three times within a certain period and other stipulations, McDermid said.
Many people who end up homeless have their lives well under control until suddenly losing a job, she said.
The Landlord Liaison Project that the collaborative is crafting with the cooperation of city and county housing officials is intended, in part, for just such cases and to address housing problems of people with difficult histories, such as criminal convictions, eviction or credit problems, McDermid said.
"The Landlord Liaison could get ahead of that — not just getting housing for homeless but to go upstream and prevent homelessness," she said.
"I want our community to establish a flexible fund" to help people who need a boost but don't qualify for HUD money, she said.
"If somebody needs $200 to get into sustainable housing to get out of homelessness," that should be available, she said, underscoring that the collaborative's efforts focus on arranging for long-term solutions instead of Band-Aids.
"We have to have a variety of solutions and flexibility," she said.
The collaborative also is seeking a 501©(3) agency to apply for a grant through Wisconsin Voices for Recovery, a statewide peer-run program. Although the deadline has passed for applying with no takers, the state views the La Crosse area as a likely candidate, McDermid said.
Such a grant, ranging from $32,000 to $72,000, could provide one or two peer outreach workers to help people rebound from addiction and/or homelessness, said McDermid, who is a peer counselor herself who has worked for agencies such as Independent Living Resources.
"Who wouldn't want somebody by their side who has been through it?" said McDermid, who has battled and overcome her own mental health issues, including being hospitalized involuntarily under what is called Chapter 51.
Citing herself as an example, she said, "Chapter 51 was one of the scariest days of my life, when my rights were being taken away to put me in a hospital against my will, represented by an attorney I had met just five minutes before."
Having a peer to support her would have been invaluable to help withstand the trauma, she said.
Separately, the collaborative has secured funding to hire two peer specialists for outreach to schools, jails and other community agencies, she said.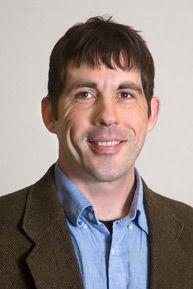 Peer assistance would be especially helpful for people being released from jail, said Aaron Rasch, who is co-director of the mental health coalition's board and statewide coordinator of Peer Run Organizations, as well as working for Project Proven. The latter is a program at Western Technical College that strives to help people transition from jail back into society, including obtaining a job and housing.
"There is a problem with recidivism if they don't have a job," Rasch said, adding that lack of stability often causes former prisoners to return to the lifestyle that landed them in jail.
"Being discharged into homelessness is a problem in our community," McDermid agreed. "We need to have a better plan."