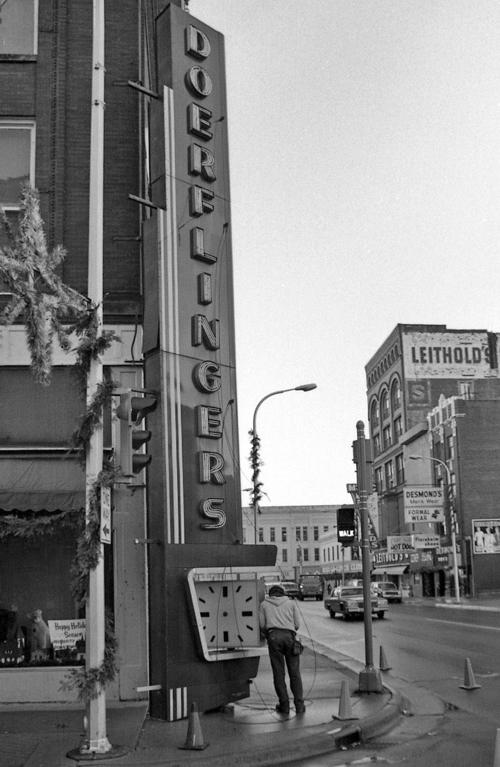 A workman attends to the clock on the old Doerflingers sign shortly after it was lowered to the sidewalk at Fourth and Main streets during the sign's removal Dec. 11, 1987.
You have free articles remaining.
This large sign, with its rotating two-faced clock, was installed in January 1956 and became a landmark symbol for Doerflingers department store, which closed in 1984. A sign similar in design was recently installed at the same location for Duluth Trading Co., which will open soon in the Doerflinger Building.
Anyone with more information about this photo or wishing to donate photos of the Coulee Region may contact the La Crosse Public Library Archives at 608-789-7136.