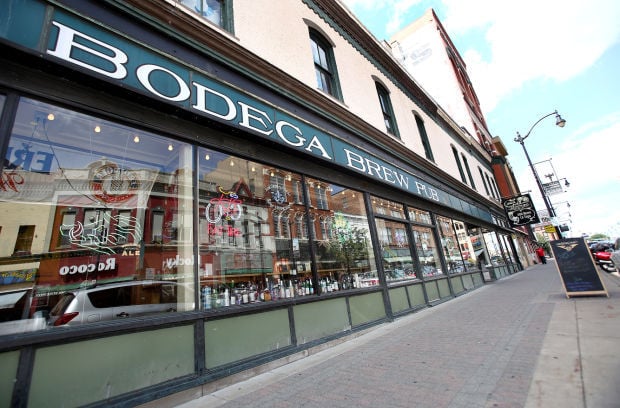 One of the more popular haunts in downtown La Crosse has a reputation not only for stocking 400 beers but also being, well, haunted.
Such is the history of the Bodega Brew Pub, located in a building at 122 S. Fourth St. that traces to the late 1800s.
As legend has it, Paul Malin, who owned and operated the Malin Pool and Sample Room in the building, has haunted it since he allegedly hanged himself there in 1901.
The building reportedly changed hands several times during the next five years, with the reason finally coming to light in 1907, when the La Crosse Tribune reported that Malin had spooked the most recent owner, A.J. Hine.
Hine told friends that he was selling his Union Saloon in the building because Malin appeared to him every night and kept him awake with odd shenanigans.
Hauntedbarguide.com promotes the saga, noting, "Owners and employees tell stories of appearances, noises, slamming doors, and objects moving around."
Jeff Hotson, who has owned the Bodega since 1994, said he hasn't had any run-ins with apparitions, although employees have claimed a few strange happenings.
"They say they have, and perhaps they have, but I haven't," Hotson said. "Personally, I don't believe in it."
Hotson does believe in serving up a variety of hot and cold sandwiches, as well as other fare, with the Bodega's signature being its roster of 400 kinds of beer.
Prices for the brews vary widely, from a buck fifty a bottle to a Canadian brand he recently sold for $380.
To ease the sticker shock, he noted, "One thing about it was it was a very large bottle — I think six liters. It was super high quality and discontinued.
Hotson said he became an aficionado of the pricey brews in the 1980s when he sampled one.
"They're a little bit like wine," he said. "They're fantastic. It was a life-changing moment and one of the reasons I own this bar now.