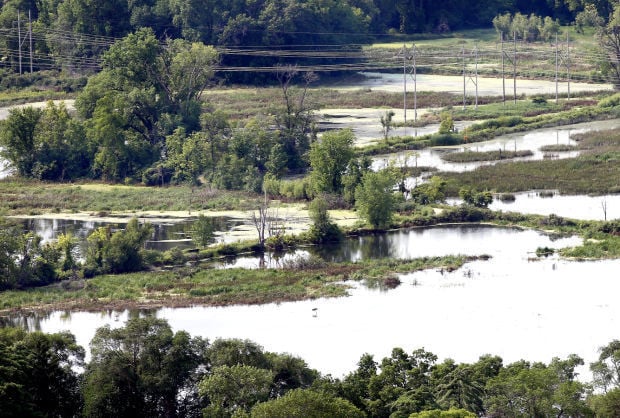 Before there was a La Crosse, before the river that winds east to west through the city gained the same name, there was the marsh — an expanse of water and wetland vegetation in the shadow of the bluffs, laden with life above and below the surface.
Those of European origins who settled here long looked at the La Crosse River Marsh as a barrier to the city's growth, useful only if it could be drained or filled or paved over. Plat maps still show streets planned in the midst of the marsh. Lang Drive was built atop trash dumped into the wetlands.
Development did take its toll on the marsh, shrinking it to about half its original size. Yet time has brought a measure of pride in what once was viewed as wasted space, enough that a 1998 referendum vote soundly rejected the idea of putting a new road through it.
The La Crosse River Marsh now is touted as an asset for the city, a green jewel that helps define what makes the community unique.
It acts as a massive natural sponge, absorbing and filtering seasonal rains and providing a cistern for floodwaters. It also plays host and home to a wide array of species — 150 different kinds of birds, 54 fish, 30 invertebrates, 24 mammals, 15 reptiles, seven frogs or toads and who knows how many varieties of insects, not to mention at least 100 types of trees, grasses and other plants.
All right in the heart of La Crosse, giving those in the city nearly 1,100 acres of teeming natural space only a few steps away from where they live, work or attend school.