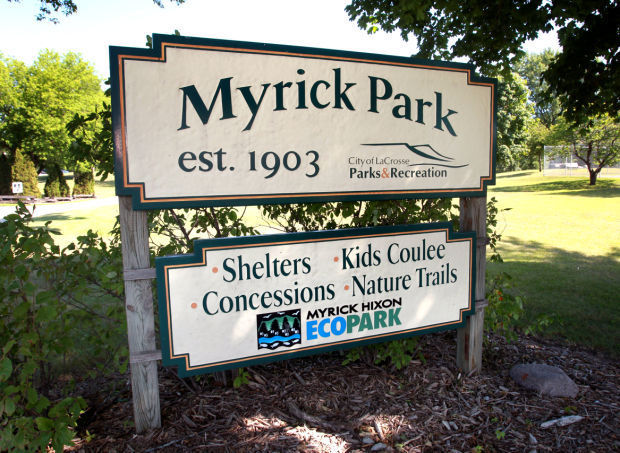 From ancient burial ground to environmental educational center, Myrick Park has undergone many changes throughout its 131-year life.
In 1873, the city of La Crosse bought 20 acres of land south of the La Crosse River marsh for $1,600. Known as "Turtle Mounds," the land was once home to a number of animal-shaped and linear Native American burial sites. Two remain today.
Briefly named Lake Park, the name changed to Myrick Park in 1903 to honor Nathan Myrick, a fur trader who founded the city of La Crosse in 1841. The park grew to 40 acres and served as the Interstate Fairgrounds. A music pavilion was added in 1906 and a zoo in 1929 when World War I veterans unveiled Monkey Island — a La Crosse icon in itself, up until 2007.  The lower shelter was originally built by the La Crosse Gun Club which held trapshooting over the marsh. The former railroad tracks first became hiking trails in 1976.
The zoo continued to expand for the next half century, adding a duck pond, a raccoon pit, and a bear den by 1954. Native Midwestern animals like deer, bobcats and prairie dogs took residence in 1970, and a petting zoo was added in 1977. For a few quarters, kids could feed goats and calves.
The addition of Kids Coulee in 1994 brought the city together as community volunteers built the 200,000-square-foot, handicap-accessible playscape. A service project of the Rotary Club of La Crosse, organizers looked to local kids for ideas and inspiration for the project, and more than 3,700 volunteers provided the labor.