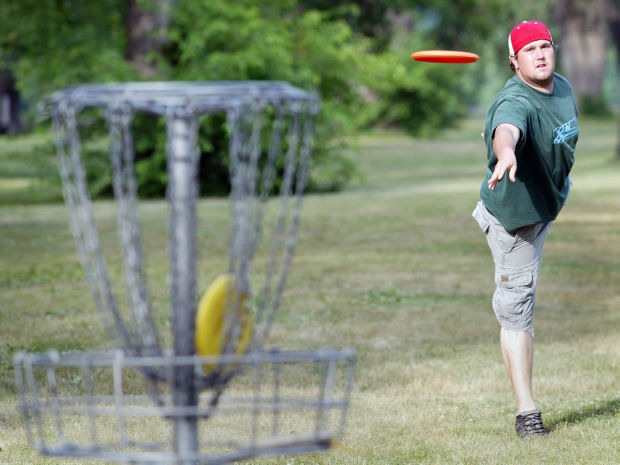 The island where La Crosse founder Nathan Myrick landed his keelboat and set up his first trading post in 1841 was platted for development by Alonzo and Lucretia Barron, for whom it was named.
But their island city never materialized, and Houston County took back the land for unpaid taxes. In those days it was described as "a wasteland in the middle of the Mississippi River that was for years a harbor for brothels and the toughest of the tough lumber men."
Three-term La Crosse mayor Albert Pettibone, a Vermont native who made his fortune in lumber, purchased the land in 1901 for $62,000 (the equivalent of about $1.5 million today) and set up a public park.
It took nearly two decades of statehouse wrangling and an act of Congress to get the island into Wisconsin, but in 1918 President Woodrow Wilson signed a bill authorizing the border change. In return, Minnesota got Latsch Island by Winona.
Pettibone built the Victorian Romanesque gazebo from Minnesota sandstone and continued to fund improvements even after deeding the park to the city, which officially took over management in 1969.
Pettibone's 1915 obituary hailed him for creating the park, "a Mecca for thousands who seek nature's pleasures in the out of doors."
Indeed. Visit the park today and you might find old men fishing from a bridge, sunbathers on the beach, a college student getting in
a round of disc golf or a bare- chested man in aviator glasses cruising with the top down.
Historical re-enactors set up camp each summer, taking it back to Myrick's fur trading days. In winter, ice fishermen set up on the frozen lagoon, which once hosted national speed-skating championships but since fell out of favor with ice skaters.
Long ago, people built cottages on the south end of the island, on land leased for $100 a year. But the city put a stop to that in the late 1970s, evicting the last holdouts in 1983.