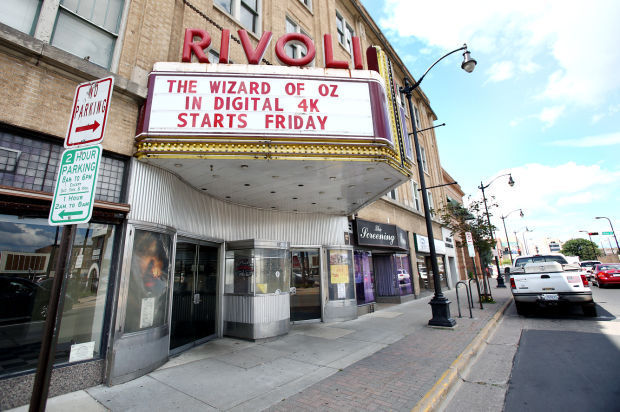 It has been nearly 95 years since the Rivoli Theater first entertained La Crosse filmgoers.
Though not the city's first motion picture theater (that honor went to the former Strand theater on Jackson Street, which opened in 1916 and closed 39 years later), the Rivoli was always the grandest.
Hailed by the La Crosse Tribune as the "apex of comfort and beauty," it was the largest movie theater in the state outside of Milwaukee when the doors opened on Sept. 19, 1920, with a screening of Norma Talmadge's "Yes or No."
Tickets for evening shows cost 33 cents — 11 cents for children — and guests were assured that all 1,400 seats offered unobstructed views of the silver screen.
With three floors of offices above and featuring the "last word in modern business block construction," the Rivoli building at 123 N. Fourth St. cost an estimated $400,000 to build; that's about $4.8 million adjusted for inflation.
A $20,000 pipe organ supplied the sound in those days, but less than 10 years later it was one of the first Midwestern cinemas to install the new Vitaphone system, and in 1927 it screened "The Jazz Singer," the first feature-length "talkie."
A North Side sister theater, the Riviera, opened the following year on Caledonia Street, though that screen went dark in 1967.
Over the years it had brushes with fame. In one month during 1949, the Rivoli showed films directed by two La Crosse natives, Nicholas Ray and Joseph Losey, who both went on to Hollywood success. In 1953, Gunsmoke stars Audie Murphy and Susan Cabot signed about 1,200 autographs for fans at the Rivoli.
But times changed. In 1987, the Rivoli went dark. It was too expensive to operate and couldn't compete with new multiscreen cinemas with comfortable seats. After a brief stint as a concert venue, the theater languished until 1994, when Tom Misco bought the building and reopened the Rivoli as a second-run theater offering beer and pizza along with popcorn.
More than 20 years later, it remains a downtown icon.