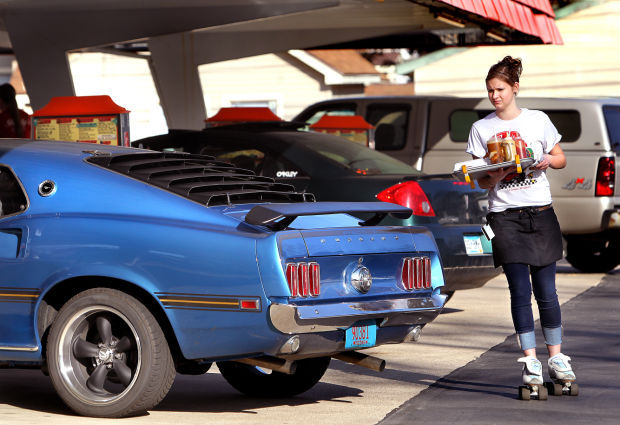 The iconic La Crosse restaurant offers touch of vintage charm — roller-skating carhops in poodle skirts, weekly "cruise nights" with classic cars, homemade root beer.
The restaurant has existed in some form since 1937, when original owner William Rudy bought an existing A&W root beer stand at Fourth and Vine streets.
By 1940, he had opened stands on the Causeway, at Fourth and Main and 24th and La Crosse; the progress continued with another A&W opening on South Avenue in 1947.
The current Rudy's location, at 10th and La Crosse, opened in 1966 and is operated by William's grandson, Gary Rudy, who grew up in the family business. Rudy worked part-time in the summer months as a child, starting in second grade when he washed glasses and scooped ice cream for root beer floats.
The third-generation owner dropped the A&W franchise name in 1979 and expanded to the east in 2009 when he his second Rudy's Drive-in in Sparta in 2009.
The drive-in closes each winter but its re-opening every year comes after the sign tells us that the beer is brewing. And when Rudy's opens for business, it is a true La Crosse harbinger of spring.