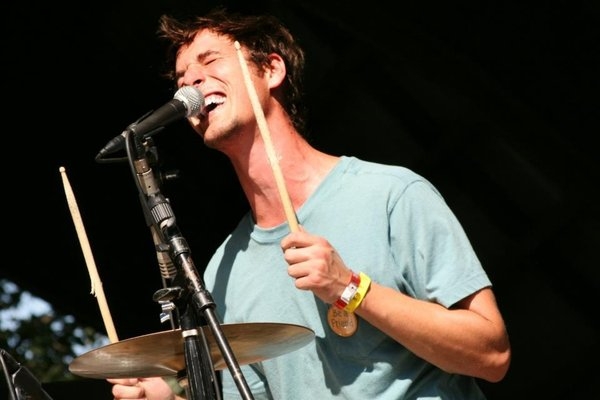 La Crosse's favorite singing drummer is back in town this week, creating massive amounts of music for a massively good cause.
Reed Grimm, a UW-La Crosse graduate and 2012 "American Idol" finalist, will perform Thursday night at the Cavalier Theater with a host of other regionally and nationally known musicians in a benefit concert organized by a new, Minneapolis-based nonprofit called Massive Amounts of Good.
"With the amazing blessings that I've been given, there's a question I've been asking myself and trying to answer," Grimm said. "What's the greatest good I can do for the greatest amount of people?"
The answer came a year ago when he hooked up with MAOG founder Turner Berg, who approached Grimm after a performance in Detroit and told him about an organization that taps into the creative power of music to generate support for feeding the hungry in Midwestern communities.
"Oftentimes you hear about hunger on a global scale, but there are people in our own backyards that have significant needs," Berg said. "We want to focus on helping existing nonprofits that are currently working towards the goal of feeding people."
MAOG's inaugural fundraising tour kicked off in Minneapolis on Wednesday and includes stops in La Crosse, Madison and Detroit. In each of the cities, the proceeds from ticket sales go to a local nonprofit that provides food resources to the needy in the community.
In La Crosse, that nonprofit is WAFER, an emergency food pantry that serves thousands of people in the Coulee Region each month. July and August were extraordinarily busy months for the food pantry, said Erin Waldhart, WAFER's executive director.
"It was kind of a surprise for me," she said. "We hit the high for the year."
And WAFER isn't the only local nonprofit that will benefit. Prior to the concert Thursday, Grimm and the other performers are helping out with a Habitat for Humanity Build on La Crosse's South Side.
"There's no limit to what this organization can accomplish," Grimm said. "We're definitely trying to maximize the good."
With MAOG, Berg hopes to tap into a whole new demographic of philanthropists by putting together a concert tour that would draw big crowds — even without the charitable aspect.
"Even if folks might want to come to the show just because they want to see Heatbox or Reed Grimm or DJ Head — who is literally a world-famous performer — that's OK," he said. "Just coming and paying the price of admission is contributing to the cause."