La Crosse companies could land new business and area residents could land high-paying jobs as a result of the controversial Foxconn project planned for southeastern Wisconsin.
Officials from Racine County visited La Crosse on Monday to highlight the benefits of Foxconn Technology Group, the fourth-largest tech company in the world, building a $10 billion factory and campus in Mount Pleasant.
Construction already has begun, officials said, and the factory should be operational by late 2020.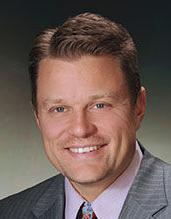 "It's great for southeastern Wisconsin, great for Racine County and great for the state of Wisconsin," said Jonathan Delagrave, Racine County executive. "There's going to be something for everybody in this project — believe me."
Mount Pleasant, just outside of Racine, landed the FoxConn project last year in a move that will create 13,000 new jobs and turn southeastern Wisconsin into a kind of Silicon Valley, proponents say.
Critics, however, have raised concerns over the tax breaks that the state of Wisconsin used to woo FoxConn, as well as fears that the project might damage to the environment.
Members of the Wisconsin Counties Association, which hosted the Foxconn discussion as part of its annual meeting, peppered presenters with those and other objections.
They questioned how the project would help La Crosse, whether Foxconn would be a responsible neighbor and where the company would find 13,000 qualified workers.
Matt Moroney, strategic economic initiatives director at the state Department of Administration, said area businesses would have a chance to vie for contracts with Foxconn, supplying them with parts and equipment.
And for area residents who don't care to make the three-plus-hour commute to the new Foxconn site, there might be opportunities to work for the company remotely.
"If you want it, you've got the opportunity," Moroney said. "It's not just going to show up on the doorstep. You have to work for it, just like we worked to land this project."
Moroney also assured the crowd that Foxconn will restore twice as much wetland as the project will eliminate and that it will replace every drop of water that it pumps out of Lake Michigan.
This is Foxconn's first major investment in the United States, he said, and the company is committed to being a steward of the environment.
"They see this as home, and they don't want to live in a dirty home," Moroney said. "I think they'll do things that will make us proud to have them as a corporate citizen of the state of Wisconsin."
On the subject of workers, Delagrave said Foxconn and the Racine area are making a hard push to train and recruit workers from across Wisconsin, and to attract families from outside the state.
He acknowledged that this is uncharted territory — one of the largest economic development projects in the history of the U.S.
"We'd rather have this than people leaving Racine County, people leaving the state of Wisconsin," he said.
Proponents of the project say it could have a transformative economic impact on Racine County, one of the poorest in the state. It has already created hundreds of construction jobs, they say, and it could spark development and investment by other businesses in the area.
Foxconn chose Racine County, officials say, largely because the county was enthusiastic and aggressive about pursuing a deal. The county purchased nearly 3,000 acres of property, more than four times the footprint of downtown Milwaukee, and offered a competitive package of tax incentives.
Delagrave said the county saw enormous potential in the project — potential that could include, in an indirect way, finding a cure for cancer: Foxconn has plans to develop a TV so clear that doctors will be able to identify precisely which cells are cancerous.
"That's the type of thing that's coming out of Wisconn Valley," Delagrave said.