14-year-old Samson Boylen was diagnosed with acute lymphoblastic leukemia on Nov. 17, 2015. Twelve days later, he was dead.
It was a shocking outcome for a cancer that carries a 95% survival rate. But it wasn't the disease itself that ended Samson's life — it was the combination of chemotherapy and an undiagnosed urea cycle disorder that overstressed his fragile metabolic system.
Nearly four years after her son's tragic death, Kelli Boylen continues to crusade for awareness and medical training for urea cycle disorders, a genetic condition she later discovered she carried and had passed on to her youngest child. Rare and with symptoms that may manifest subtly or not at all, the condition "can be well hidden," according Ashley Kuhl, a genetic counselor with the UW-Madison Waisman Center.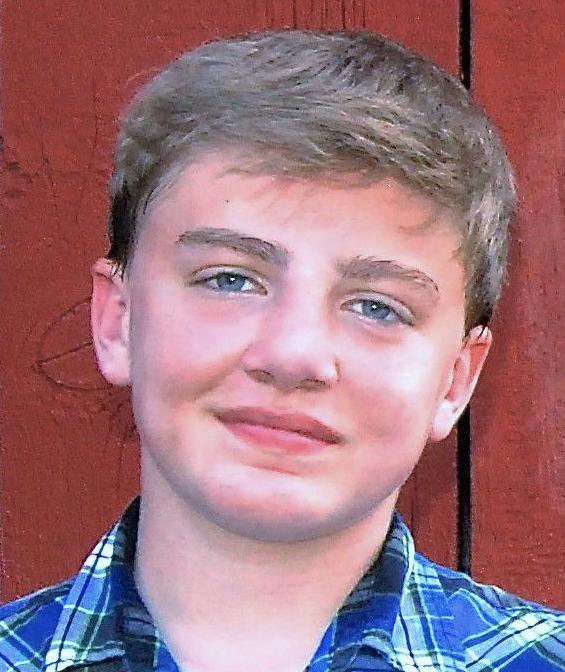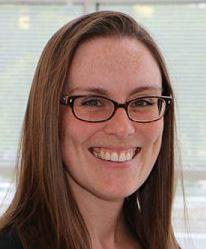 "I don't blame the doctors we worked with," says Kelli, a massage therapist who lives near Waterville, Iowa, with husband Scott, with whom she also shares daughter Ayla. "They did everything they could. They desperately wanted him to get well. But maybe if we changed the whole system, doctors would be more aware (of UCDs)."
Samson had no health problems before being diagnosed with pneumonia in November of his freshman year of high school. The next week, a chest X-ray revealed a mass between the teen's lungs, initially thought to be lymphoma by a physician at a medical facility near their home
It was a pediatric oncologist at Gundersen Health System in La Crosse who found it to be leukemia after a blood test, and Samson was admitted to the hospital.
Two days later, Samson underwent his first round of chemotherapy, and after his third dose of intravenous chemotherapy on Nov. 24 he was cleared to continue treatment at home.
Upon discharge, however, Samson grew so confused, angry and agitated he required sedation and a ventilator. It wasn't until the next day that doctors discovered his ammonia levels were dangerously high, which weeks later would be confirmed as the result of a latent ornithine transcarbamylase (OTC) deficiency.
A type of urea cycle disorder (UCD), the condition affects the liver's production of enzymes needed to break down proteins into amino acids and turn waste nitrogen into urea, which is expelled from the body in the urine stream.
With a UCD, the liver isn't able to produce one of the crucial enzymes, and nitrogen turns into ammonia which collects in the blood. The buildup is toxic, and if not diagnosed and managed through diet and medication can cause brain damage, coma or even death. The disease is passed from parents to their children through defective genes, and mothers who carry the gene on their x chromosome typically pass it on to their sons.
Though the doctors began treatment to reduce Samson's ammonia levels, his brain was already swelling rapidly and he suffered a massive stroke.
"We knew things were bad, but we didn't know if it was something he could recover from or not," Kelli says.
On Thanksgiving, Samson was transferred to UW Health in Madison for dialysis. By the next day, after multiple strokes, Samson was brain dead. On Nov. 29, the Boylens brought in friends and family to say their goodbyes before making the devastating decision to disconnect Samson from his ventilator.
"Despite having all these medical experts in La Crosse and all these medical experts in Madison, we had no idea what happened," Kelli says.
It was after Samson's autopsy that the Waisman Center in Madison contacted Kelli, who underwent testing herself and discovered she had ornithine transcarbamylase deficiency, a disorder that causes ammonia to build up in the blood. Samson inherited the disorder from her, and neither had shown symptoms.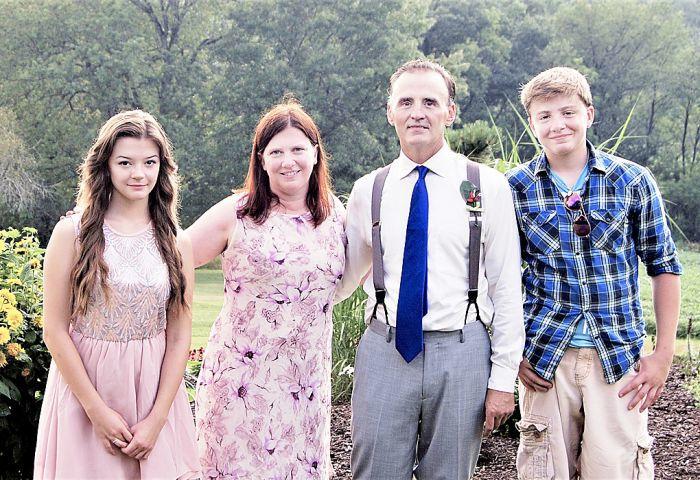 "If his higher ammonia level had been found right away would he still be alive? I don't know," Kelli says.
The estimated incidence of urea cycle disorders is 1 in 8,500 births, according to the National Urea Cycle Disorders Foundation, of which Kelli has worked with, and it is estimated that up to 20 percent of Sudden Infant Death Syndrome cases may be caused by an undiagnosed inborn error of metabolism such as a UCD.
"Urea cycle defects are for sure rare, but they are seen, and there are varying degrees," says Jennifer Orozco, a pediatric oncologist at Gundersen Health System who worked with Samson while he was treated for leukemia. "Physicians are taught about it, but it's a very rare condition and without having specific symptoms it can be difficult or impossible to diagnose. ...There's really nothing in the literature discussing the interaction of chemotherapy with urea cycle disorders."
In hopes of extending the knowledge, Orozco and Kuhl were among the coauthors of a research case report focused on Samson's case, which they and four co-authors stated was to their knowledge the first-reported fatal case of hyperammonemic encephalopathy caused by PEG-ASNase, a chemotherapy drug.
"Patients with inborn errors of metabolism like OTCD are at risk for life- threatening complications with PEG-ASNase," the report says in part. "Early recognition by routine monitoring of ammonia is critical and can be lifesaving. PEG-ASNase, a mainstay for the treatment of acute lymphoblastic leukemia, has not previously been reported as a stressor leading to the presentation of OTCD...There are currently no protocols to screen for at-risk patients prior to induction therapy...Our case highlights the need for routine ammonia monitoring with drug administration."
Says Kuhl, "Our biggest message is to try to emphasize to students and providers that anytime someone comes in with (symptoms like lethargy and delirium), check their ammonia level ... you get a lot of information."
Cynthia Le Mons, executive direction of the National Urea Cycle Disorders Foundation, says the organization has formally heard of three other cases like Samson's, and says while "it is impossible" for medical residents and physicians to have full knowledge of every rare disease, doctors are often taught the condition is found solely in newborns and not taught to look for the symptoms beyond infancy. Though less common, late onset urea cycle disorders can affect children and adults of any age.
Founded in 1988 and based in California, NUCDF works with the medical community through programs, conferences and medical journal articles that emphasize the need for swift detection and medical attention. The efforts have resulted in both the decrease in fatalities and increase of early diagnosis of those with urea cycle disorders, Le Mons says.
Recently, Kelli participated in a study on biomarkers of neurological injury and recovery in UCDs in Washington, D.C., using MRI to study the structure and level of chemicals in the brain as well as behavioral testing. Le Mons says there is also a pilot study underway to screen for OTC deficiency in infants, which is not currently included in the newborn screening panel. Wisconsin mandates screening for 50 conditions, including other metabolic disorders.
"If Samson had had (OTC deficiency screening) he would have survived," Le Mons says of the not-yet available test.
Kelli has also been open about mourning the loss of her son, who she says "had a very intelligent sense of humor and a quick wit."
To honor his memory, the Boylen family established the Samson Boylen Memorial Scholarship for seniors at MFL MarMac High School, where he was a student. They have also installed Little Free Libraries and park benches in Samson's name.
"We as a society suck at grief," says Kelli. "We don't talk about things. We think people should get over it, but you don't. You just learn to live with it."
Get local news delivered to your inbox!
Subscribe to our Daily Headlines newsletter.