Joe Kruse shudders to think about what La Crosse might be like if the Franciscan Sisters of Perpetual Adoration hadn't come to town.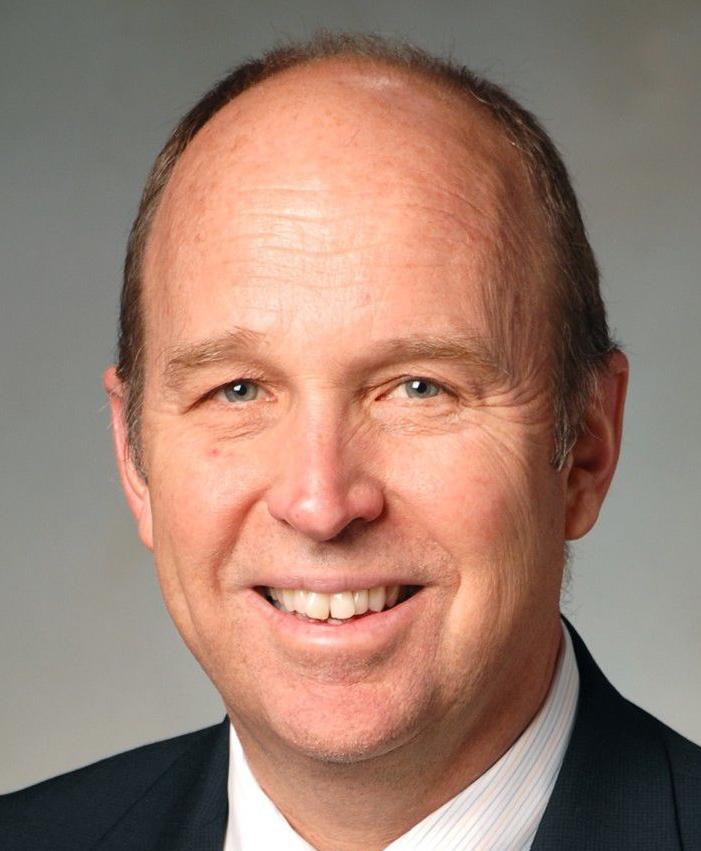 "It's hard to imagine La Crosse without them. No Viterbo. No hospital," Kruse said.
No legions of FSPAs who have taught in Coulee Region Catholic schools. No Franciscan Spirituality Center. No Franciscan affiliates. No Franciscan Hospitality House. No FSPA Homeless Initiative and offshoots such as the La Crosse Warming Center, the La Crosse Collaborative to End Homelessness.
In other words, think Jimmy Stewart, Donna Reed and "It's a Wonderful Life" on steroids.
The list could go on, but such accountings are the makings of obituaries, while the FSPAs are planning a new life of expanded ministries.
Kruse and his wife, Barb, were looking to join a Catholic organization nearly 35 years ago when they came to La Crosse so he could take a job at what then was the Franciscan Health System, he said.
"It was really the fact that they were here, and their style of leadership," said Kruse, who has served in several leadership posts in the health system and is now regional administration chairman for Mayo Clinic Health System's southwest Wisconsin region.
Chuckling, he said, "It's kind of like having 250 grandmothers, in their relationships with people and their importance to the community."
Barb also worked at the Franciscan Spirituality Center before retiring, as her husband will do effective Dec. 11.
Kruse made the comments during an interview related to the FSPA sale of Mayo Clinic Health System-Franciscan Healthcare to longtime partner Mayo Clinic in order to broaden their mission, especially in pursuit of social justice initiatives.
FSPAs sold Mayo-Franciscan to Mayo, effective Oct. 31, for $37 million in total value, including cash, real property and other services over a 20-year period. A ceremony acknowledging the hospital transfer will take place Wednesday.
"I think it is a good thing, that Mayo will continue the Franciscan heritage and principles, and it will continue to have a strong presence in La Crosse and the region," he said, adding that Mayo has no plans at present to change the hospital's name.
Parallel to the sale, the congregation of about 200 sisters also handed off sponsorship and leadership of Viterbo University in La Crosse to the newly created lay entity, Viterbo Ministries, with FSPA members also on the board. It also transferred to lay leadership St. Anthony Regional Hospital and Nursing Home in Carroll, Iowa.
Kruse was on Franciscan Health System's leadership team in 1995 during its merger with the Skemp Clinic in La Crosse and the Mayo Clinic in Rochester, Minn., to become Franciscan Skemp Healthcare-Mayo Health System in La Crosse.
In May 2011, the health system's locations in southwest Wisconsin became Mayo Clinic Health System-Franciscan Healthcare.
The FSPAs frequently are described as a moral compass for La Crosse, and Kruse came to regard the sisters more as spiritual guides and mentors than bosses.
He cites the FSPA trademark of perpetual prayer, now in its 140th year of constant prayer, 24 hours a day, 365 days a year (366 during leap years, of course).
"Who knows the power of prayer?" he asked rhetorically. "They begin every hour with a prayer for the people of La Crosse. … It's hard to identify everything — the amazing opportunities and blessings" the city has received from having the FSPA headquarters in La Crosse.
The Kruses became FSPA affiliates, who are lay men and women who partner with the sisters and follow the tenets of Franciscan spirituality, about 10 years ago. They form groups of eight to 10, including sisters and lay people, who meet monthly for prayer, discussion and activities.
"It's been really good," he said. "I wish I'd have done it a long time ago."