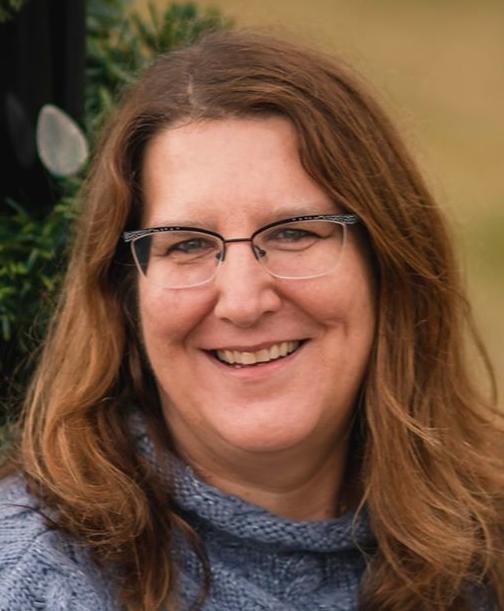 Early Monday night, Kim Smith officially became the first woman to be elected as mayor of Onalaska.
Smith, who had served as interim mayor since December, when she was appointed as a placeholder after former mayor Joe Chilsen resigned, said she's excited to put the campaign behind her and "get back to work."
"It was kind of anticlimactic," Smith said of celebrating the win that evening confined to FaceTime and social media to share in the joy because of social distancing.
"More just a relief to have it over, rather than a big celebration. It was like, now we can get down to business and focus on what's important," she said.
This election cycle looked different than most, a majority of ballots cast through the mail, results pushed back almost a week and in-person voters and poll workers in masks and gloves, behind plexiglass and in lines six feet apart.
Smith defeated challenger, longtime Onalaskan and political newcomer, Terry Bauer 2,887 to 1,945.
"I think it was difficult, because he came out of nowhere," Smith said of her opponent. "I just would hope if he really wants to be involved in municipal government, and all members of our community, there's plenty of opportunities to serve."
"He had a good campaign, and he was learning and responding," she added, "and he taught me a lot."
Bauer congratulated Smith on the win on Tuesday morning, saying his experience running for office was great.
"Nobody wants to put their name out there and have somebody smear them and go negative. It's just not the way it should be, and I'm glad the local races were able to keep that focus," he said.
Early on, Bauer was endorsed by former mayor Chilsen, who said he was "a real doer," according to Bauer.
"I was optimistic and positive if you get a good vision and the community involved, you can get things accomplished, and I wanted to test that theory if I was elected. If I could bring that energy to the table," Bauer said.
"But I can still do those things and make things happen," he added, saying he has no intention of running for another seat and will continue being involved in the community.
He's spearheaded plenty of efforts around the La Crosse area, including Moon Tunes and the new bandstand in Riverside Park.
"I still have ideas to make our community a better place, and I can do that as a private citizen," he said.
Smith, an Onalaska native, has more than 20 years of experience in city government and public service, serving on the parks board and as a city alderperson since 2004.
Smith also works as the food safety coordinator for City Brewery in La Crosse and will balance that with the part-time mayor position.
She holds a bachelor's degree from the University of Wisconsin-La Crosse and a master's degree from Viterbo, and lives in Onalaska with her husband, where they both graduated from high school and raised their two daughters.
This race was originally fairly crowded, starting out with four candidates running to lead the community of nearly 19,000.
But early on, then-candidate Bob Muth dropped out and threw his support to fellow candidate Jim Binash, who ultimately ended up losing in the February primary.
During her campaign, Smith was passionate about maintaining Onalaska's role as a leader in the regional partnership it has with surrounding communities, while ensuring tax dollar spending would benefit Onalaskans equally.
But the pandemic threw a wrench in both Bauer and Smith's campaign, they said, stopping door-to-door campaigning and public events.
"Not being able to canvas the neighborhoods and meet people the last couple of weeks of the campaign was a bit of a challenge," Bauer said.
"I felt like the section going up to the primary, I had a good, strong campaign plan and community support and we executed it well," Smith said, who won the February primary with nearly 50% of the vote.
"But then basically starting from scratch all over again and then just stopping."
The city of Onalaska saw a voter turnout of around 47% for the election, which includes in-person and absentee ballots, which is a drop from its April 2016 turnout of 65%.
La Crosse County as a whole also saw a lower turnout, with just around 43% voter turnout, compared to 61% in 2016.
In the county, Democratic presidential candidate Joe Biden claimed nearly 62% of the vote. At the time of the election, runner up Bernie Sanders was also on the ballot and claimed 33% of La Crosse County's votes, but he suspended his campaign on April 8.
Voters in the county also played a role in electing new Wisconsin Justice of the Supreme Court Jill Karofsky, giving her 66% of the votes against incumbent Daniel Kelly.
Smith also won the election for her former seat as District 3 alderperson for Onalaska, narrowly beating opponent Jack Pogreba 776 votes to 749.
Through awkward election regulations, Smith originally filed the papers to run again for the council seat she had held since 2004 before Chilsen retired and she was bumped up to mayor in December.
"Once you do all that you can't just take your name off the ballot," she said.
But she can't serve as both alderperson and mayor, and has no intentions of turning down the mayoral position.
"The council will decide what they want to do, either to leave the seat vacant or have someone appointed," she said.
Smith will officially take her place as elected mayor on April 21, a historic day for Onalaska, but for Smith, just another day on the job.
"I don't feel like being a woman is defining in my ability to be a mayor. I think that the reason that I am and that I will be a good mayor is because I care about my community," she said.
Concerned about COVID-19?
Sign up now to get the most recent coronavirus headlines and other important local and national news sent to your email inbox daily.