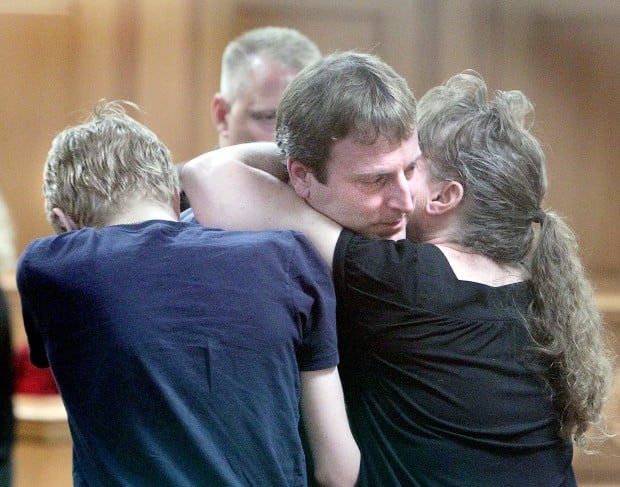 Eric Koula's children will inherit nearly three-quarters of a million dollars from his murdered parents' estates.
Probate records approved by a La Crosse County judge reveal Koula's two children will split $740,000, with  each receiving a third when the youngest turns 25 years old in about 10 years, according to the couple's wills.
"Some people would say he's still profiting from the deaths, but this is the way the will is written," said Marvin Davis, a La Crosse probate attorney who reviewed the inheritance documents but is not involved in the case.
Eric Koula's wife and children continue to believe in his innocence in the 2010 murders of his parents, Dennis and Merna Koula. The couple's daughter also receives $740,000. The trust will govern when she receives the money, Davis said.
Dennis and Merna Koula named their two children representatives of their estate, though a judge removed Eric Koula after his arrest.
He cannot benefit from their estate because he was convicted in their deaths. Instead, he owes the trusts the $50,000 he stole from his parents' investment account after they were dead.
Koula's sister and his children could benefit from other assets not included in the probate case.
He is serving two consecutive life sentences for the May 21, 2010, shooting deaths of his parents in their town of Barre home.
Prosecutors argued during a month-long trial that deep debt and a floundering day-trading career drove Koula to kill to claim his inheritance. Koula's attorneys said his parents were the unintended victims of a professional killer targeting a neighbor.
Koula, formerly of West Salem, maintains his innocence. A public defender was appointed to represent him on appeal, but a case  hasn't been filed.
Get local news delivered to your inbox!
Subscribe to our Daily Headlines newsletter.