Kwik Trip's purchase of PDQ stores in Madison is creating a rising tide for other Coulee Region companies, lifting the boats of La Crosse Sign Group, Bakalars Sausage Co. and other vendors.
"The biggest boost expected of it all is getting a lot of winter work," said Diane Hohlfeld, vice president of the Onalaska-based La Crosse Sign Group, which is Kwik Trip's supplier for virtually all of its more than 400 stores in Wisconsin, Minnesota and Iowa.
"Kwik Trip likes to hire local," Hohlfeld said, noting that La Crosse Sign in particular fits that mold, between its local headquarters and its new branches in Madison, added in 2010, and Eau Claire, added in 2013, which expand its ability to serve clients in other areas where Kwik Trip has stores.
"Typically, sign work follows construction seasons," she said. "Installations typically are in July for new stores."
"Kwik Trip is good to us even without" the PDQ acquisitions, said Paul Fuchsel, who owns La Crosse Sign along with his wife, Abby. "We'll be able to build (signs) through the winter and avoid layoffs. It's nice to have something to fill the gap between construction seasons."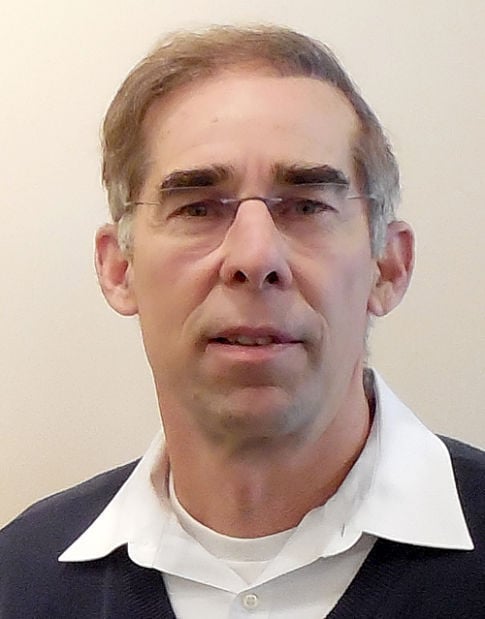 La Crosse Sign's 65 to 70 employees at its three facilities will spend the colder months designing, fabricating and stockpiling sign elements for installation when Kwik Trip gives the company the thumbs up.
Kwik Trip, headquartered in La Crosse, is scheduled to take over Middleton, Wis.-based PDQ's 34 convenience stores in the Badger State this month, including 23 in the Madison area. Kwik Trip expects to spend $30 million to $35 million to begin the converting the stores to its image and branding.
The stores are scheduled to be remodeled between November and April to complete the rebranding in advance of installation of outdoor signage, the officials said.
During the rollover, La Crosse businesses such as Bakalars Sausage Co. and Reinhart Foodservice will pick up new business to supply the stores.
"Kwik Trip is a great partner for us and the community," Bakalars President Mike Bakalars said during an interview, adding that the gas/convenience store chain's aggressive growth has been a boon to his company.
"It's been fantastic," he said. "We have five items in their meat cases, and they are selling very well."
Those products include four types of hot dogs, as well as Braunschweiger and summer sausage, Bakalars said.
Kwik Trip's growth has paved the way for Bakalars "to hire new employees and expand our business footprint," the company president said, attributing the hiring of several workers among its 55 total to Kwik Trip.
The uptick in business for local companies such as Bakalars and Reinhart FoodService mirrors gains in 2014, when Kwik Trip added new, sharply designed refrigerated cases to expand into the fresh meat market.
Regarding the significance of La Crosse Sign's work, Kwik Trip's Ryan Roberts said, "For the traveling public, basically, the signs are our only 24/7, 365-day sales reps. La Crosse signs are invitations to stop."
Rebranding the PDQ stores requires replacement of virtually all signs, including free-standing street signs, messaging signs, canopies above the pumps, directional signs and, for many stores, car wash labeling, said Roberts, Kwik Trip's store engineering and project manager.
"One of the challenges is that the signage in some communities is not grandfathered in, so we may not get what we usually have," he said. "Most are willing to work with us. We want to be good neighbors with these communities."
Madison in particular offered a code challenge, with its ban on high signs typical of most service stations and convenience stores. So La Crosse Sign designed a monument-style sign, low to the ground with a brick base commonly seen at churches, schools and other institutions that strive for an attractive but low-key image.
Even without that local building code, "Kwik Trip is more subtle" in its sign philosophy, Hohlfeld said. "Others are screaming, but Kwik Trip goes with not so much light."
"Our business is unique, with designing, welding, concrete, general construction and electricity," Fuchsel said. "We have to be a jack of all trades.
"One of the things we bring to the table is design," he said. "We've got some fantastic designers and fabricators."
Hohlfeld echoed the sentiment, saying, "I love to see designs go from paper, to the work and their longevity down the road."
La Crosse Signs' Onalaska production facility includes a half-dozen fabrication stations, with computerized metal cutting for letters and numbers, as well as a separate line for inserting the digitalized elements such as gas prices.
Aluminum is used in most cases, largely because if won't rust, although it is necessary to use steel in the case of high-rise signs, Fuchsel said.
Virtually all of the company's sign construction takes place in Onalaska, while Madison and Eau Claire specialize more in graphics and maintenance, with Eau Claire also housing the company's neon department, he said.
The Fuchsels' daughter, Audra House, is the company's assistant to the president and public relations representative. She spent many days of her childhood roaming the company's offices, including stashing toys and other treasures in a safe that serves as a decorative feature in the lobby.
"What I find satisfying in the sign industry, which has been a part of my life since I was a child, is that it is making our community more attractive and sustainable," House said.