Steve Kiedrowski fell into acting as a hobby to supplement his job as an art inspector at Empire Screen Printing in Onalaska.
Now retired, the 67-year-old La Crosse resident and father of two adult sons uses acting to exercise his memory.
On Friday, he'll share his method with members of the community affected by dementia at the Black River Beach Neighborhood Center as a part of Club Connectivity.
"I hope it's going to stimulate them," he said. "I want to get them involved, and provide memory tips to help memorize lines."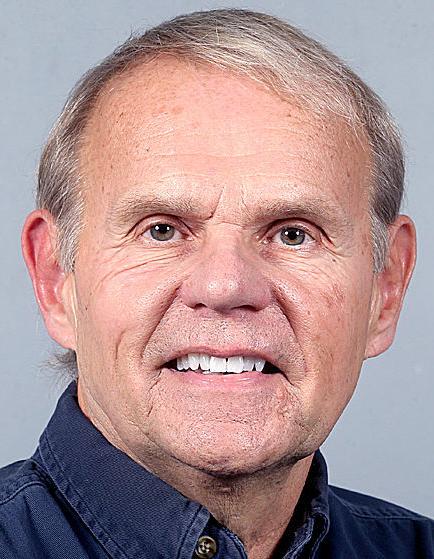 Kiedrowski designed his talk to be interactive and to keep the audience engaged. He'll stop at various points and ask for the audience's perspective or participation.
The club, organized by Amy Brezinka, is designed to meet the needs and interests of people who are living with early onset dementia or other mild cognitive impairments. It provides a welcoming atmosphere for those struggling with memory issues as well as their family members or caregivers.
He plans to talk to the group about muscle memory and tricks he uses to remember and how to make a film. Kiedrowski gave talks previously at both the North Side and South Side neighborhood center on the topic.
"We had a film festival one year, where every month for four months I showed one of my movies and talked about it," he said.
It was after one of those events when Brezinka approached him and asked him to give a talk during a Club Connectivity meeting. Kiedrowski connected with Brezinka over the shared understanding of the necessity for finding different ways to motivate seniors who may be struggling with dementia or other brain degenerative diseases.
You have free articles remaining.
Register for more free articles.
Stay logged in to skip the surveys.
"Maybe somebody in that group has done acting or maybe they can get into acting, maybe that would stimulate their memory," he said.
As far as Kiedrowski's performances, he likes to give the best that he can to maintain his acting persona regardless of whether he is center stage or in the background.
"You can act with your eyes, your motions, your shoulders and so on," he said. "Your performance is the gift to those people in the audience."
He remembered a scene he filmed in one of his Telly Award-winning movies, "When They Fall," that was shot in a nursing home in Winona, Minn. The director didn't give the actors a script for that scene, instead he told Kiedrowski to ad lib with a 104-year-old resident who was acting for the first time.
"She opened up and it was like a storybook," he said. "It was just beautiful. … The people in the audience that I'm going to be talking to, maybe they'll think, 'If Celia Warner at 104 years old can do that, why can't I?'"
Kiedrowski attributes his years of acting in community theater and independent films to his memorization and ability to teach acting to new groups.
He picks up new methods as he gives talks and performs in new movies or plays. He also works with the La Crosse Police Department to help recreate events for training purposes. For the past few years he's played the part of a dementia patient for the department.
"That's all ad-libbed," he said. "I've studied the symptoms of dementia and what they go through."
Friday's event is geared toward those who are 18+ and are experiencing memory loss issues or are friends or family of those with dementia.