A slow sway at prom. The father-daughter waltz at a Quinceanera. The first three-step between newlyweds.
Dance serves as an expression of love on some of the most important occasions in one's life, and for four area individuals it was a fortuitous turn in the ballroom that led to lasting amore.
Here, the stories of two couples who found a dance partner at La Crosse's historic Concordia Ballroom — and in turn a partner in life.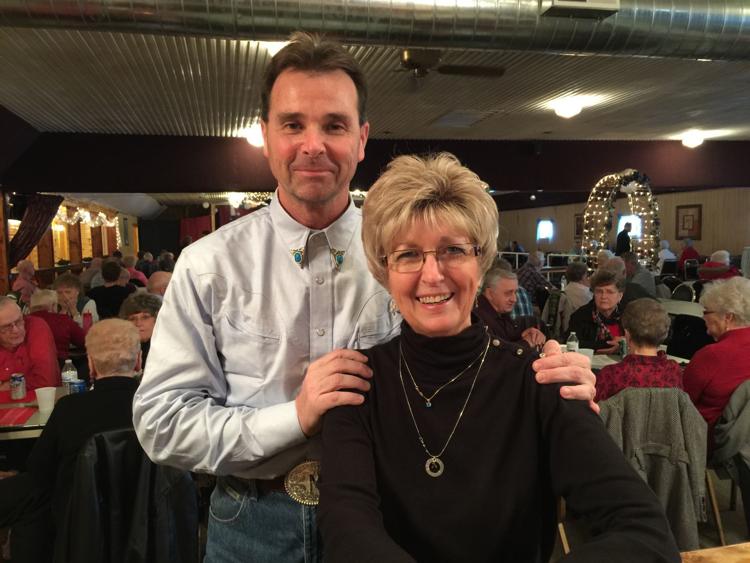 Mark Goggin and Judy Anderson
Judy Anderson's first encounter with Mark Goggin was not, she says, a love connection. Anderson, a Lake City, Minn., resident, was enjoying an evening of dance in Rochester when she started up a conversation with Goggin, who was there to do the same. The 62-year-old La Crosse man, however, was instantly intrigued.
"I thought immediately she was a good dancer," Goggin recalls. "Real light on her feet. And she's a cute gal — that had something to do with it for sure!"
When Anderson decided to call it a night, a gentlemanly Goggin escorted her to her car, parked in a poorly lit area that left him concerned. While Anderson appreciated the gesture, Goggin's good-bye didn't exactly leave her with butterflies.
"He reached out to shake hands and said 'It's nice doing business with you,'" Anderson said with a chuckle. "And that was how we ended the evening. Subconsciously, he left my mind."
It might have been their last interaction had Anderson not shared with Goggin her plans to hit the Concordia Ballroom the next day. While a solid 80-minute drive from her home, Anderson had been a weekly dancer at Concordia for more than a decade, taking up the hobby when her mother lost her husband and longtime dance partner, and was again widowed after remarrying.
"I didn't want mom to stop dancing so I took her to see her favorite band," Anderson says.
The thrill of the movement and the joy of the beat captivated Anderson, and instilled in her a passion for the foxtrot and cha-cha. She favored the Concordia, she says, for its "good people and good friendships. It's like a family reunion."
Goggin, though living near the Concordia, didn't frequent the establishment but made an exception for a second chance to see Anderson — and most importantly, find out if she was single.
When Goggin entered the doors of the Concordia at 2 p.m., Anderson was surprised to see him but accepted his hand for a dance. And another. And another.
You have free articles remaining.
"We danced the whole afternoon together, and we've danced together every Sunday since," Anderson says.
Anderson wasn't looking for a relationship at the time, having been single for many years, but in Goggin she found a "wonderful dancer, a great teacher" and a true romantic.
For Valentine's Day in 2019, he surprised Anderson by hanging a massive, heart-covered poster on a tree outside the dancehall where they were celebrating the holiday. Goggin says he has something equally endearing planned for this year.
Despite the distance between their homes, they "make it work because we just enjoy each other so much," Anderson says. As their relationship has grown, so has their dance repertoire, with Goggin teaching Anderson the Nightclub Two step and West Coast Swing. Their favorite dance, she says, is the elegant, entrancing European waltz.
"When you're dancing, you can just close out any stresses in life," Anderson says. "Sharing something you enjoy so much together is really special."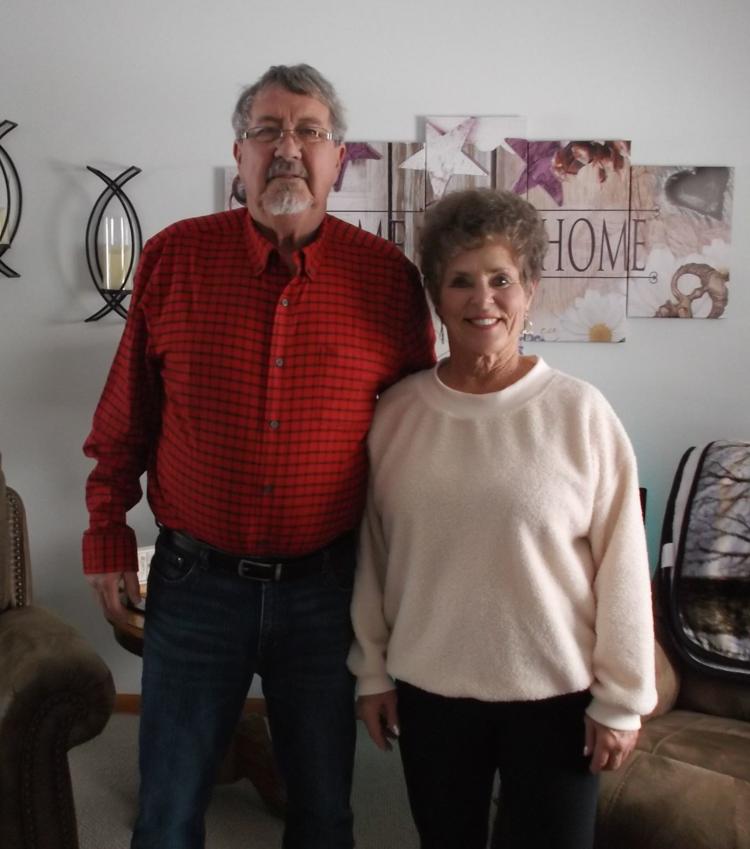 Bernie Seebaugher and Grayle Berg
Grayle Berg had been single for awhile, so when she stopped in the Concordia Ballroom three and a half years ago, she was looking merely "for a good dance partner." Bernie Seebaugher proved to be that and more.
"I could tell he was a good dancer," Berg says.
The quick-footed pair kicked off their connection with a polka, a style Seebaugher has favored since Midwestern band Syl Liebl and the Jolly Swiss Boys named a song in his honor. Berg, 76, just happened to be keen on polka as well.
"We hit it off dancing together," says Seebaugher, 67. "We hit it off real good together."
The couple has lived together in Whitehall for the last six months, and continue to consider polka their go-to when they go out dancing two or three days a week, often at the Concordia.
"The people are really nice at Concordia," Seebaugher says. "The people are so friendly and it's a lot of fun."
While letting loose to upbeat tunes is their go-to date, the pair also enjoy euchre, gardening and simply appreciating each others' company and affection.
Says Seebaugher, "Grayle is just so loveable."