Flash flooding is sweeping through parts of the Coulee Region today after nearly a foot of rain hit some areas overnight, causing road closures, evacuations, rescues and mudslides.
Gov. Scott Walker declared a state of emergency Tuesday for La Crosse, Vernon, Monroe and Juneau counties because of the flood damage.
Law-enforcement agencies throughout the three-state region are urging caution before traveling. In addition to high water, some roads have been blocked by debris, rocks and mudslides.
And forecasters say more rain is on the way.
There are no reports of casualties so far, although evacuations were reported at campgrounds from Goose Island to the Kickapoo River, and record flooding could hit the Kickapoo River in Ontario.
Coon Valley appears the hardest hit, and rescuers worked through the night and early morning to evacuate residents.
Because of the fast-moving floodwaters, rescuers were forced to use a county end loader to evacuate residents of the Nelson Addition behind the Coon Valley post office.
Elderly residents of the Bothne House retirement center in Coon Valley were evacuated twice.
First, they were moved to Village Hall during the crisis. And when Village Hall started taking on water, they were evacuated again — this time to Coon Valley elementary.
Vernon County Sheriff John Spears said area fire departments have had to rescue people along County Highway P in the town of Christiana and Hwy. 56 in the town of Liberty, Timber-Coulee along County Road P and in Chaseburg, in addition to Coon Valley.
Rescuers weren't immune from evacuations. The fire department had to move equipment from its station to the elementary school, too.
The Vernon County Dispatch Center received 911 calls nonstop once the rain started and the conditions in low-lying areas became increasingly worse. Emergency personnel have been out for hours monitoring the situation and trying to warn and reach as many people as possible in need of help.
Coon Valley Village Park was submerged by flash-flood waters before midnight. Shortly after the park was flooded, calls for assistance began coming in as families found themselves unable to escape the quickly rising and rushing floodwaters.
Authorities say it could be up to a week before floodwaters recede enough to inspect the safety of the bridge.
Coon Creek Fire and Rescue is stretched thin and in need of boats, ropes, water-rescue equipment and manpower to get into flooded areas of the community. Outside access to the community is limited though due to mudslides, washouts and closed roads in almost all directions surrounding the village creating a safety crisis.
Free meals will be offered beginning at noon today at the Coon Valley Elementary School for people who are in need. The elementary school also is offering people affected by the flooding shelter.
In Ontario, Linda Nederlo, Vernon County public information officer, said floodwater is at 22 feet. "It will be a record level," Nederlo said.
Nederlo said Ontario's community center is flooded, as is Talen Park. There were no evacuations in the village.
"They are getting it again," she said. Nederlo said the village was flooded last year and the year before.
Nederlo said that as of 11 a.m. Tuesday, about 50 roads in Vernon County were closed and there will probably more if rain hits the area again this afternoon, as forecasters predict.
Dams near Nashville, Obel, and Oakdale Avenues are compromised and roads are covered with water and are continuing to worsen as rain continues to fall.
The railroad arm on 173 in Valley Junction is down and will be for an unknown period of time. Authorities say if you can avoid this area, use an alternate route.
In La Crosse County, one of the areas still reeling this morning is Shelby, where extensive flooding caused some evacuations overnight, said Keith Butler, the county's emergency management director.
"We don't know whether any have been able to get back yet, because Hwy. 35 to get there is closed," Butler said at 8:15 a.m.
Other problems include road closures, with water and mud across roads, as well as a washout of railroad tracks near Goose Island south of La Crosse. That washout halted Burlington Northern trains, he said.
The BNSF Railway track in southern La Crosse County is closed and covered with water.
A relatively brief, but sky-dumping, band of rain that swept through La Crosse County in early afternoon caused flooding on Mormon Coulee Road in South La Crosse. Although vehicles still were navigating the street, water exploded in misty plumes as the overworked sewer system pushed back against the flow.
That downpour dealt a momentary setback to Burlington Northern crews who were striving to rebuild an area of track west of Hwy. 35 and north of Stoddard. A steady procession of dump trucks delivered sand and boulders to the scene, where a bucket loader was positioning the materials.
All trails in the bluffland area, including Lower and Upper Hixon, Mathy Quarry and the Haas/Juniper Partners tract will be closed until further notice due to rain and flooding, according to the City of La Crosse Parks, Recreation, and Forestry Department.
In Monroe County, high winds caused damage overnight.
In addition, authorities are reporting that rising floodwaters have closed Hwy. 131 between Ontario and Rockton.
In Vernon County, about 40 road closures were reported due to flooding. You'll find a list at the bottom of this story.
Readstown Village Clerk Susan Mueller said the village is under a "stage and be ready" alert.
In a phone interview about 12:30 p.m. Tuesday, Mueller said Tourist Park is under water and the water was not yet over the Charles Street Bridge.
"The water seems to be rising close to 3 feet per hour," she said.
Mueller said village officials are telling residents to be prepared and "don't panic. There are too many things happening upriver and we don't know what will happen."
Mueller said the flooding this time is different, because there seems to be more water than normal coming from the West Fork of the Kickapoo River and the water coming from the Kickapoo River is normal.
Mueller said the Public Works employees were able to shut off electricity at Tourist Park, pull out the baseball equipment, and remove freezers and refrigerators from the shelter.
"We took a lot of preventative action," she said.
Mueller said the Village Hall is ready to provide shelter for people if they need a place to stay and people can also come to Peace Lutheran Church.
Mueller said they had an emergency management meeting at 9 a.m. Tuesday, and sandbags are available for filling at the old school lot in Readstown. People should bring a shovel, and according to the village's website, residents can get the sandbags at any time. If anyone has concerns, they may call the village office at 608-629-5627.
"I feel everybody is more prepared and ready to take action," Mueller said. "There's a level of confidence…. (Just) be ready and don't panic."
Mueller said the annual Labor Day celebration set for this weekend has not yet been officially canceled.
The storm also left power outages behind throughout the region.
At 9:30 a.m., Xcel Energy listed 33 outages in the La Crosse area affecting more than 2,200 customers, including two areas in downtown La Crosse affecting 187 customers.
By early evening, about 20 outages in, around and between La Crosse and Sparta Xcel affected about 750 customers.
For information about Xcel Energy outages, click here. For information from Vernon Electric Cooperative, click here.
In Monroe County, Sheriff Scott Perkins said evacuation centers have been set up.
Residents in the Leon area urged to seek shelter at the Cotter Pin. Barney Center is working with the Red Cross to set up sheltering.
Perkins urged private well owners who have been flooded to assume that water is contaminated and avoid drinking or bathing in it. He said residents should wait until floodwaters have receded and take a sample. Kits can be obtained from the health department.
Anyone with gardens that are flooded or water-damaged should consider the food and plants to be contaminated and should not be consumed, he said.
He also said municipal water supply should be ran for at least five minutes before using for drinking or for food preparation.
Sandbags for use as well as a sand pile can be obtained near the animal shelter located in Sparta. You're urged to bring your own shovels.
In Juneau County, eastbound lanes of Interstates 90/94 near Mauston are closed due to flooding.
Traffic is detoured from New Lisbon east on Wisconsin 80 to Necedah, east on Wisconsin 21 to Coloma, and south on I-39 to Portage.
High water has caused some problems in southeast Minnesota, too.
At 3:30 a.m. today, the intersection of Hwys. 44 and 16 was closed in Hokah. But as water receded, the intersection was reopened, emergency services manager Olivia Niday said.
The overnight storms largely missed Madison, which is still recovering from last week's record storm and flooding.
In Minnesota, powerful winds flattened a hangar that was under construction at the Red Wing Airport, pulled the roofs off two other hangars and damaged two planes, according to The Associated Press.
In Houston County, the hardest-hit city so far has been Hokah, which saw about 7 inches of rain as of noon Tuesday. This rain most notably flooded Thompson Creek, which in turn wiped out Como Falls and carved a new path through Como Falls Park, county officials said. At this time, caution tape has been put up at the entrances to the park and city officials are strongly advising against passing through the tape or other unsafe areas.
In Goodhue County, sheriff's officials say a grain bin was blown across a highway, a shed destroyed and trees were damaged. Patrol Commander Paul Gielau also said there was damage in the city of Red Wing.
In the Twin Cities Monday night, rides and free stages at the Minnesota State Fair were evacuated as severe storms rolled through the metro. Fair spokeswoman Danielle Dullinger says people were told to seek safety at one of five severe weather shelters on the fairgrounds.
---
Rainfall totals in the La Crosse area
| City | Inches of rainfall |
| --- | --- |
| East La Crosse | 5.8 |
| Southeast La Crosse | 5.5 |
| South La Crosse | 5.15 |
| Barre Mills | 5.88 |
| Bangor | 4 |
| West Salem | 3.64 |
| Onalaska | 3.2 |
| La Crosse Regional Airport | 3.13 |
| Holmen | 0.97 |
| Stoddard | 7.42 |
| St. Joseph | 5.84 |
| Cashton | 7.25 |
| Northeast Sparta | 2.24 |
| Westby | 9.98 |
| Viroqua | 4.5 |
| East Viroqua | 4.53 |
| Northwest Viroqua | 3.55 |
| Hillsboro | 7 |
| Genoa Dam | 4.53 |
| Readstown | 2.27 |
| Viola | 1.78 |
| Ontario | 1.22 |
| Spring Grove, Minn. | 6.5 |
| Caledonia, Minn. | 4.8 |
| Houston, Minn. | 3.89 |
| Mabel, Minn. | 5.53 |
| Lanesboro, Minn. | 4.72 |
| Spring Grove, Minn. | 6.5 |
| Eitzen, Minn. | 5.66 |
Vernon County road closures
| Field 1 | Field 2 | Field 3 | Field 4 | Field 5 |
| --- | --- | --- | --- | --- |
| Road Name | Town/City | Problem | Notes | Date Last Checked |
| DUDLEY HILL RD | BERGEN | ROAD CLOSURE | FROM CTH O TO NEWTON RD | 09/04/18 |
| HILLTOP RD | BERGEN | ROAD CLOSURE | ROAD WASHED OUT | 09/07/18 |
| COUNTY ROAD P/DAHLEN LN | CHRISTIANA | ROAD CLOSURE | WASHOUT | 09/04/18 |
| COUNTY ROAD X | CHRISTIANA | ROAD CLOSURE | WASHED OUT | 08/27/18 |
| HASTINGS LN | CHRISTIANA | WASHOUT | AT THE MIDDLE OF HASTINGS LN | 09/04/18 |
| KELBEL RD | CLINTON | WATER OVER ROAD | | 08/27/18 |
| WEISTER CREEK | CLINTON | WATER OVER ROAD | | 08/27/18 |
| COUNTY ROAD B/SVEUM RIDGE RD | COON | ROAD CLOSURE | SINK HOLE IN THE NORTHBOUND LANE | 08/27/18 |
| MOILIEN HILL RD | COON | ROAD CLOSURE | WASHOUT | 09/07/18 |
| OLD LINE RD | COON | ROAD CLOSURE | CLOSED FROM STRANGSTALIEN VALLEY RD TO CTH B | 09/07/18 |
| SPRING COULEE RD | COON | ROAD CLOSURE | BRIDGE WASHED OUT NEAR E5702 SPRING COULEE RD | 09/07/18 |
| HARRIS RD | FOREST | ROAD CLOSURE | FROM STH 33 TO MOON RIDGE RD | 09/07/18 |
| TAINTER RD | FRANKLIN | ROAD CLOSURE | WASHED OUT - CLOSED FOR AT LEAST 2 MONTHS | 07/26/18 |
| SHREVE RD | GREENWOOD | LANE CLOSURE | ONE LANE OF TRAFFIC ONLY | 09/06/18 |
| US HIGHWAY 14 | HAMBURG | ROAD/LANE CLOSURE | ONE LANE ON THE WEST HILL (WEST BOUND) HAS A MASSIVE WASHOUT | 09/03/18 |
| DUDLEY HILL RD | HARMONY | ROAD CLOSURE | FROM CTH O TO NEWTON RD | 09/04/18 |
| HARRISON RD | KICKAPOO | ROAD CLOSURE | CULVERTS WASHED AWAY. JUST WEST OF CNTY RD S | 09/09/18 |
| ROGERS RD | STARK | ROAD CLOSURE | WASH OUT | 09/11/18 |
| COUNTY ROAD JJ | VIROQUA (TOWN) | ROAD CLOSURE | BRIDGE COMPROMISED - CLOSED JUST OFF USH 14 | 07/26/18 |
| BLOOMINGDALE RD | WEBSTER | ROAD CLOSURE | BRIDGE COMPROMISED - CLOSED FROM BLOOMINGDALE RD TO E BLOOMINGDALE RD | 09/02/18 |
| COUNTY ROAD S | WEBSTER | ROAD CLOSURE | BETWEEN HWY 82 & DEAVER RD-BRIDGE REPLACMENT | 09/02/18 |
| STATE HIGHWAY 131 | WHITESTOWN | ROAD CLOSURE | FROM COUNTY ROAD P TO HAY VALLEY RD | 09/07/18 |
---
Sep. 5: Coon Valley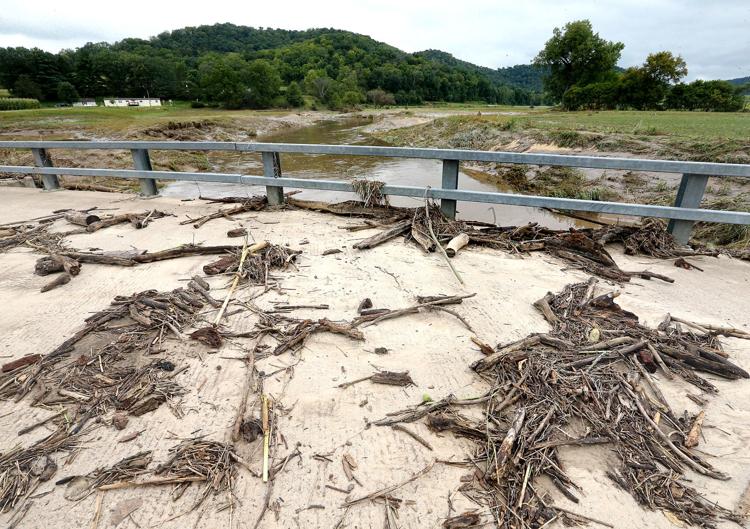 Sep. 5: Chaseburg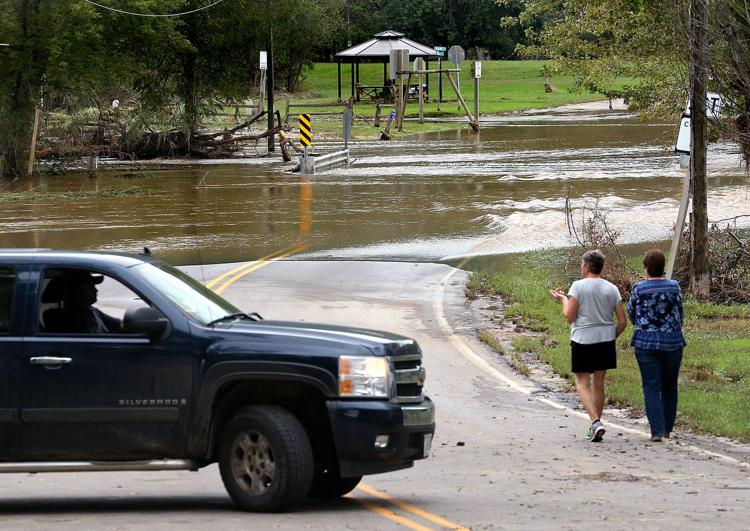 Sep. 5: Chaseburg
Sep. 5: Coon Valley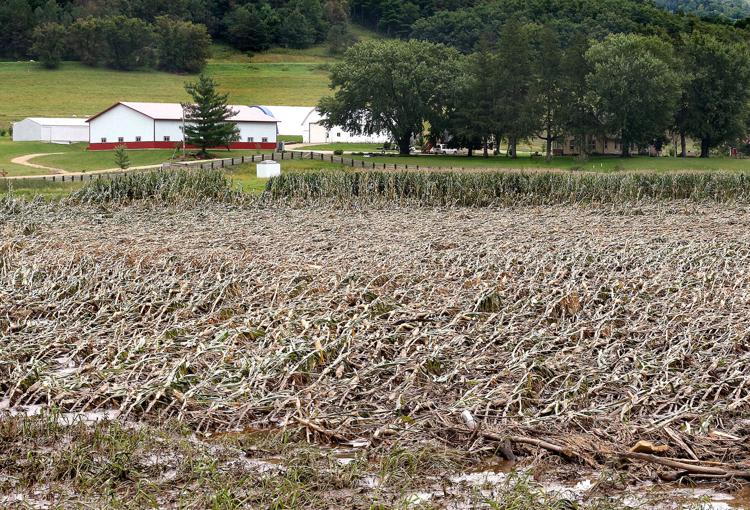 Sept. 4 Coon Valley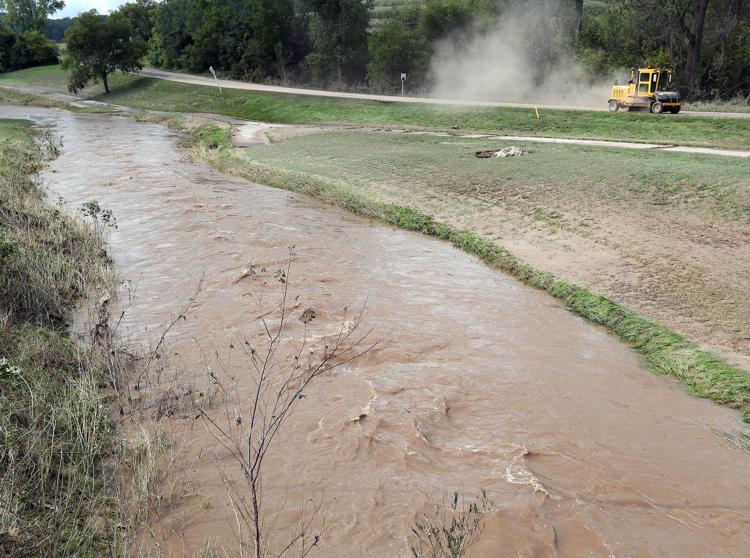 Sept. 4 Coon Valley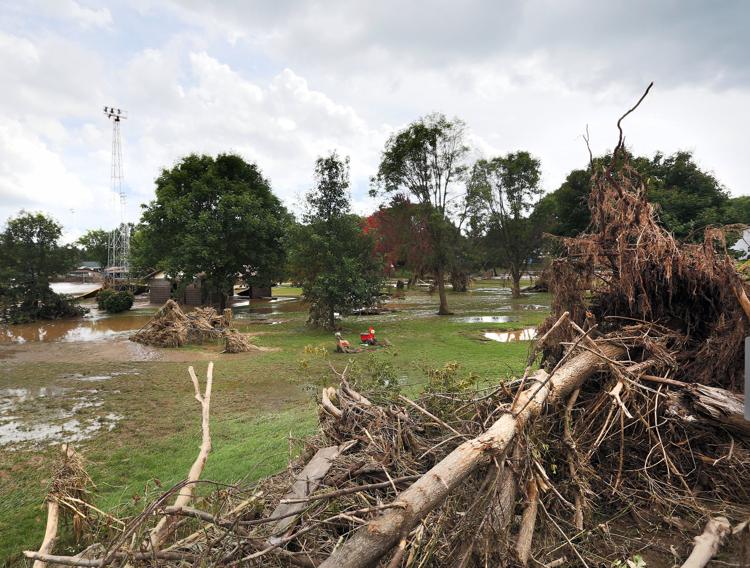 Sept. 4 Coon Valley
Sept. 4 Coon Valley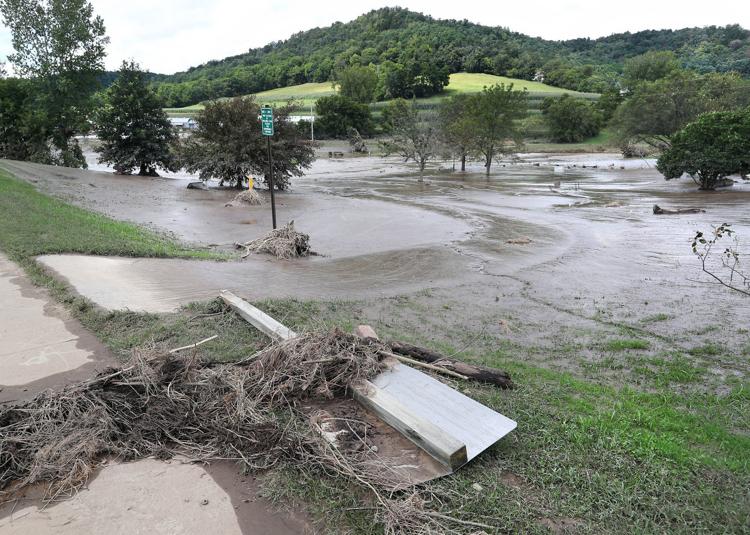 Sept. 4 Coon Valley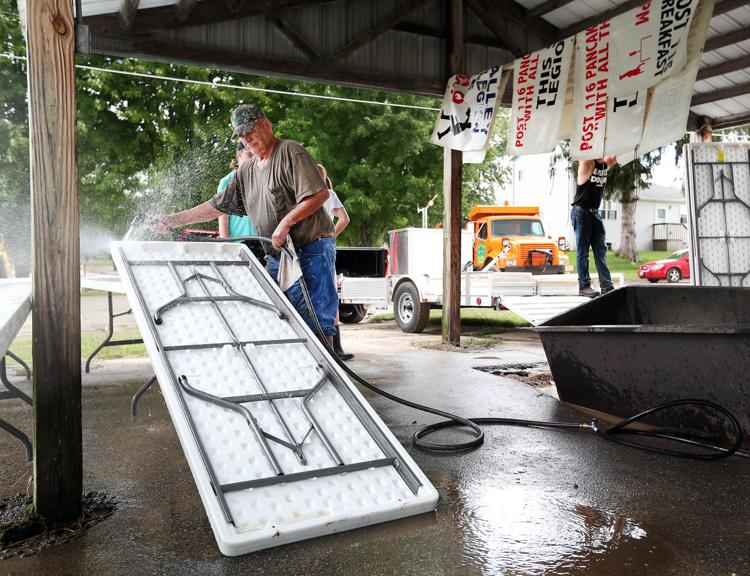 Sept. 1 Coon Valley
Sept. 1 Coon Valley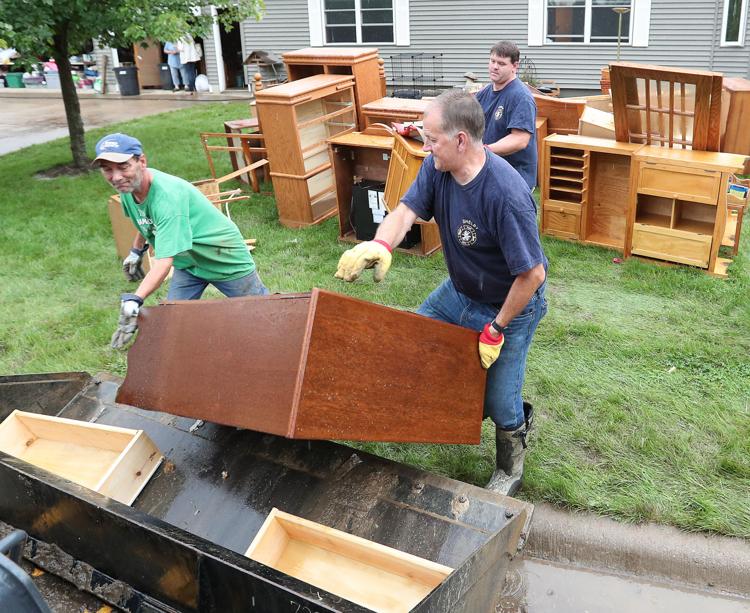 Sept. 1 Coon Valley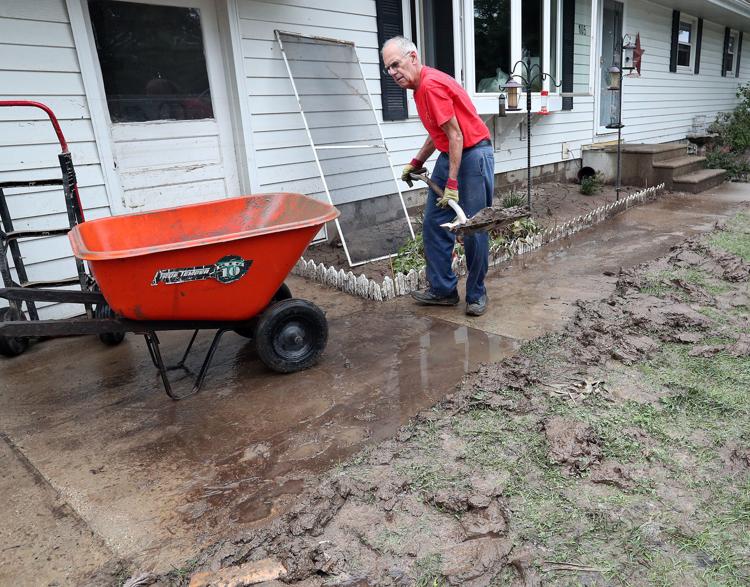 Sept. 1 Coon Valley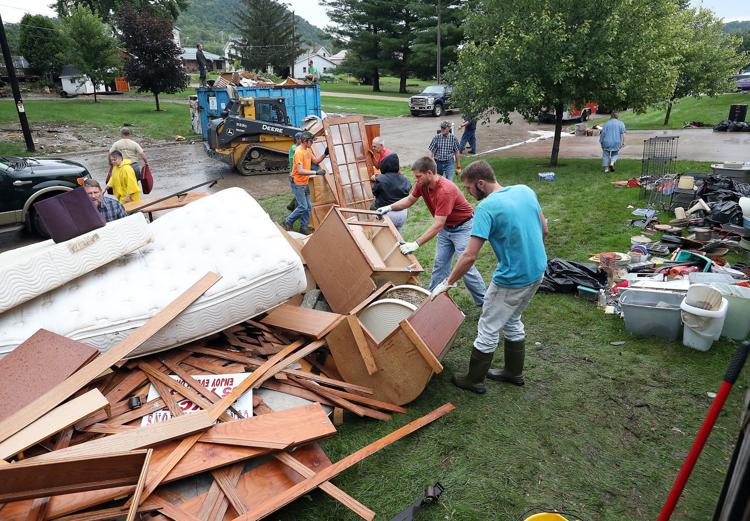 Sept. 1 Coon Valley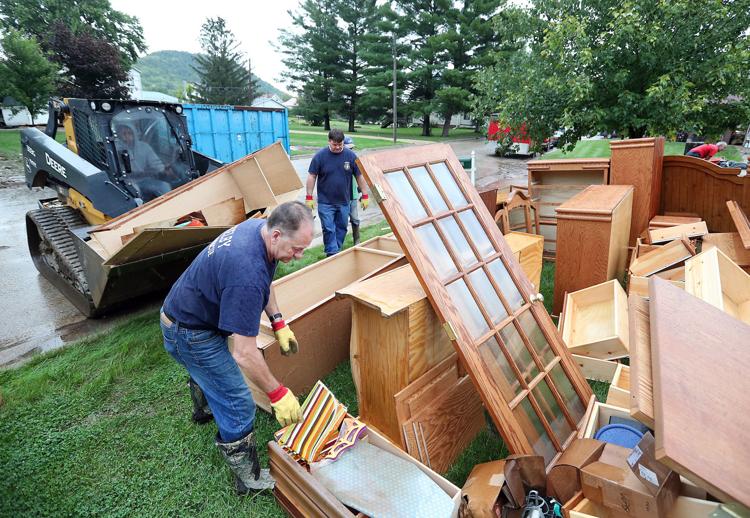 Sept. 1 Coon Valley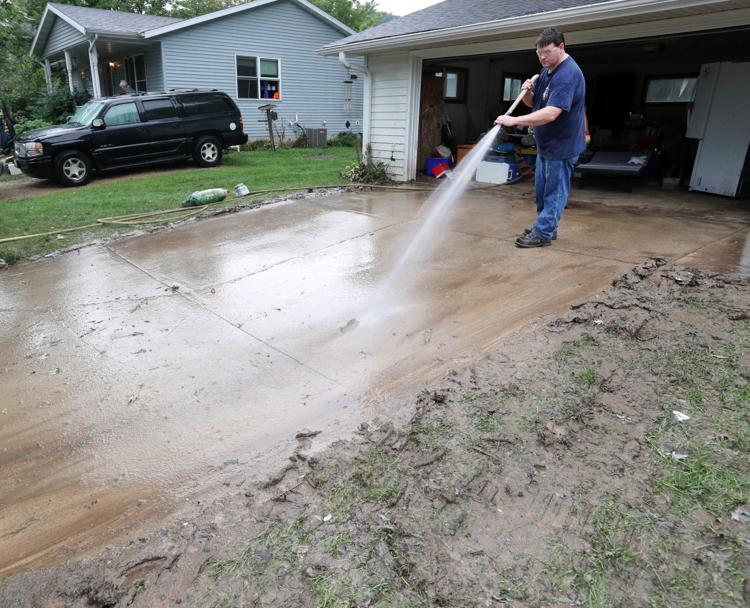 Sept. 1 Coon Valley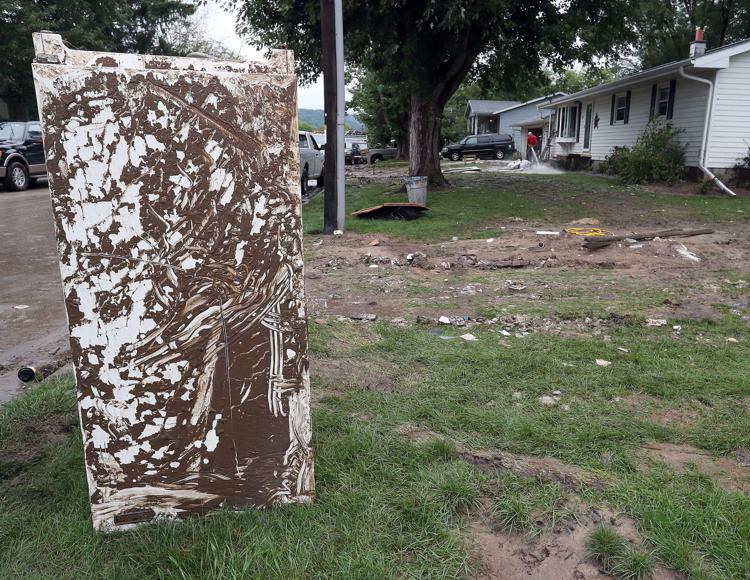 Sept. 1 Coon Valley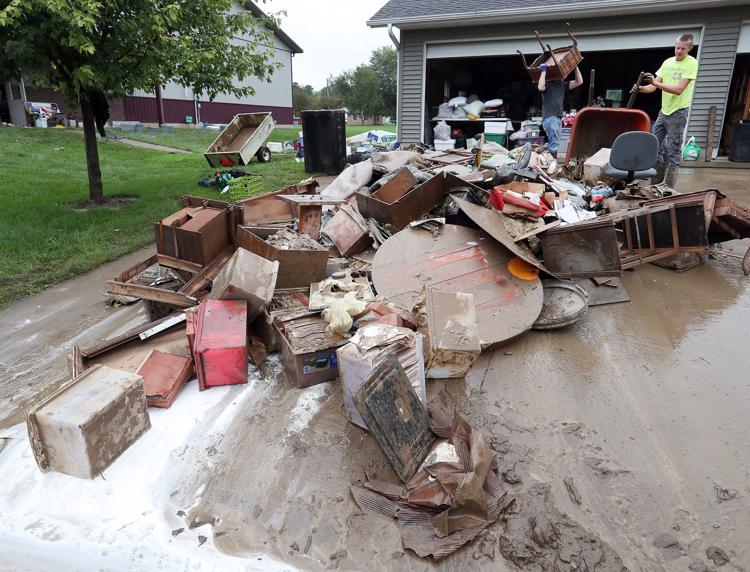 Sept. 1 Coon Valley
Aug 30: Ontario
Aug 30: Ontario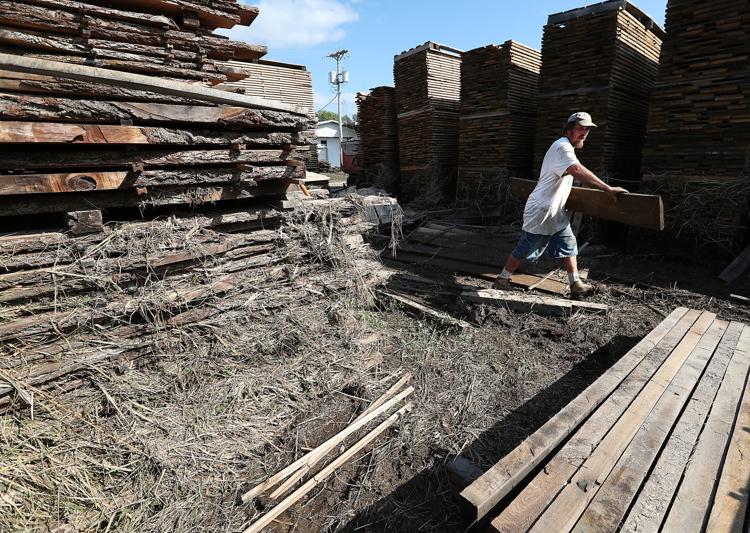 Aug 30: Ontario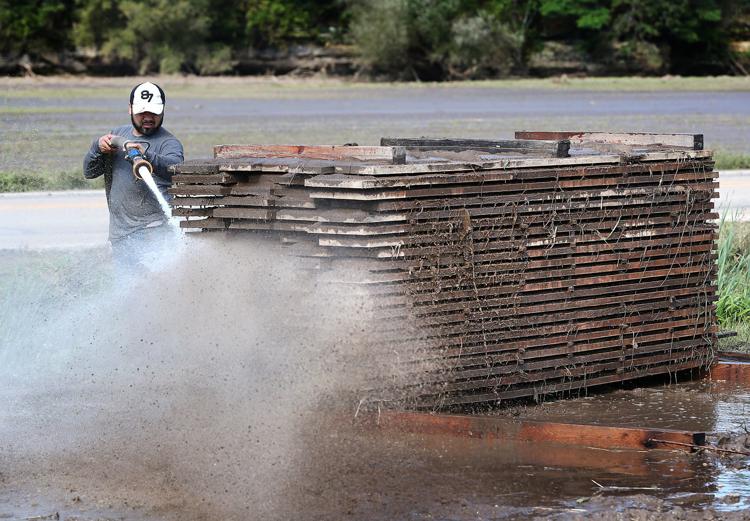 Aug. 30: Leon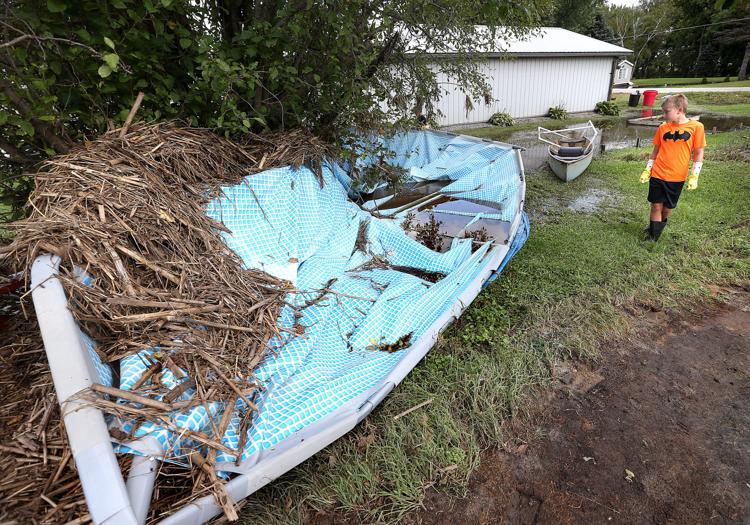 Aug. 30: Leon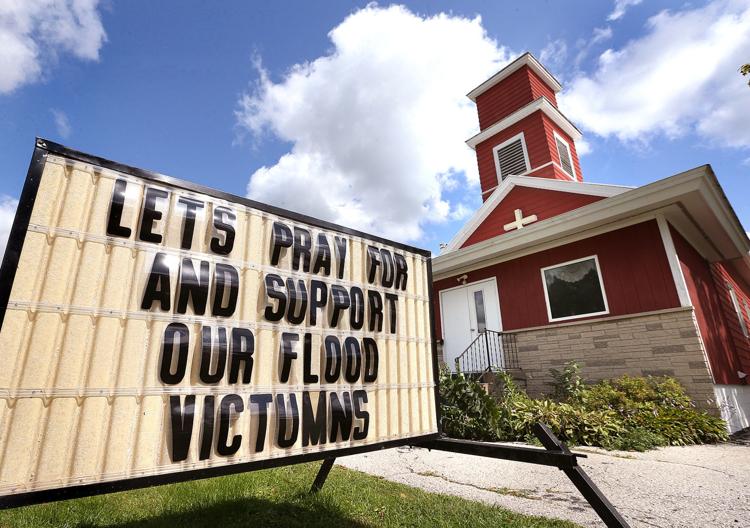 Aug. 30: Leon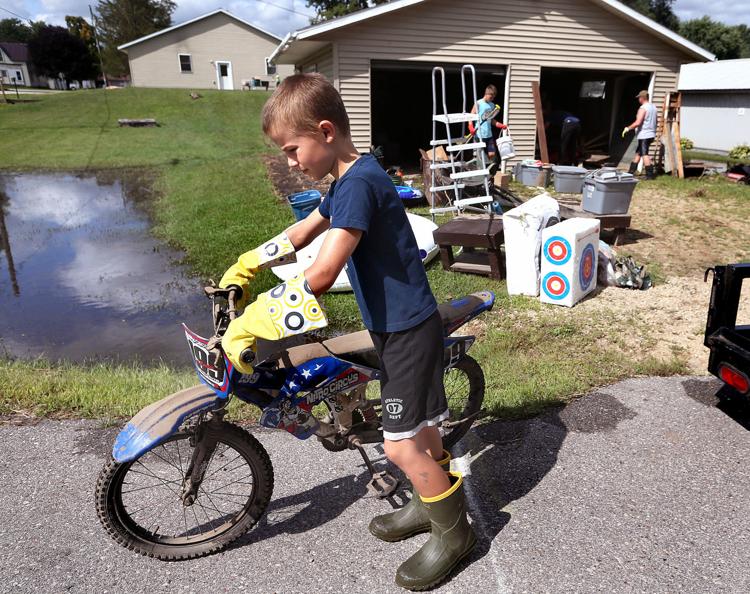 Aug. 29: Coon Valley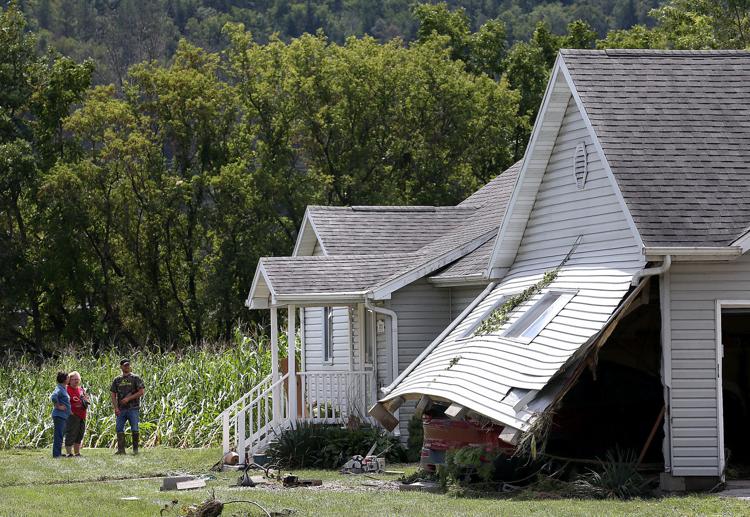 Aug. 29: Coon Valley
Aug. 29: Coon Valley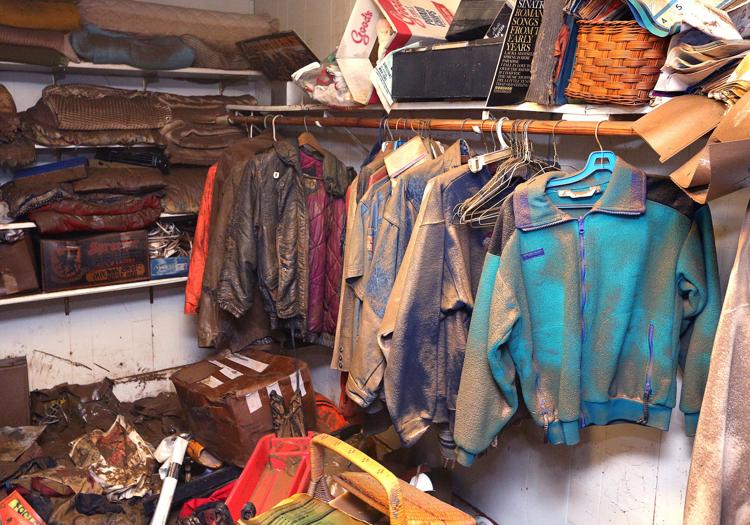 Aug. 29: Coon Valley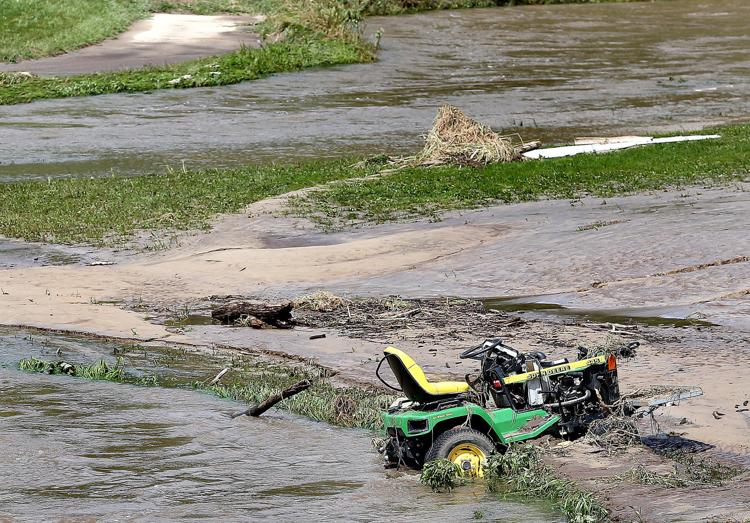 Aug. 29: Coon Valley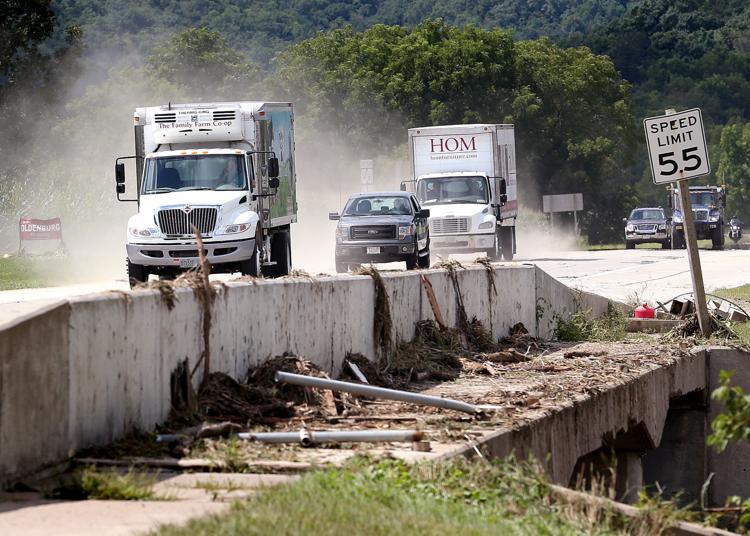 Aug. 29: Coon Valley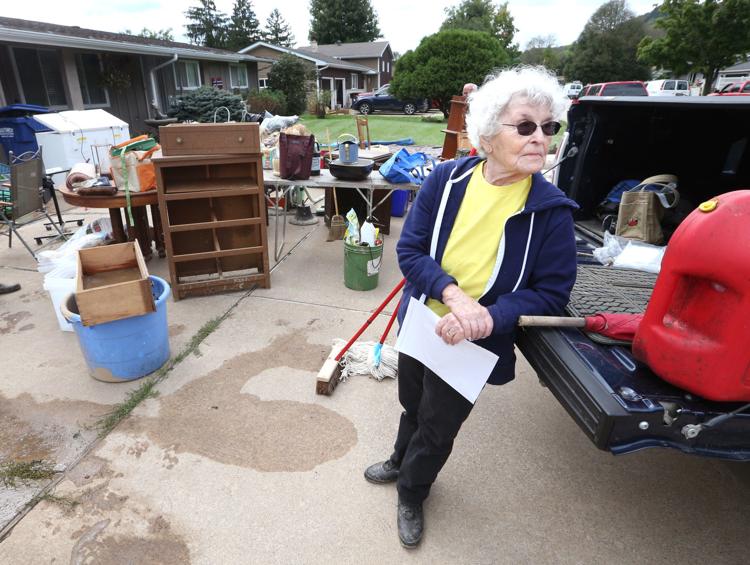 Aug. 29: Coon Valley
Aug. 29: Coon Valley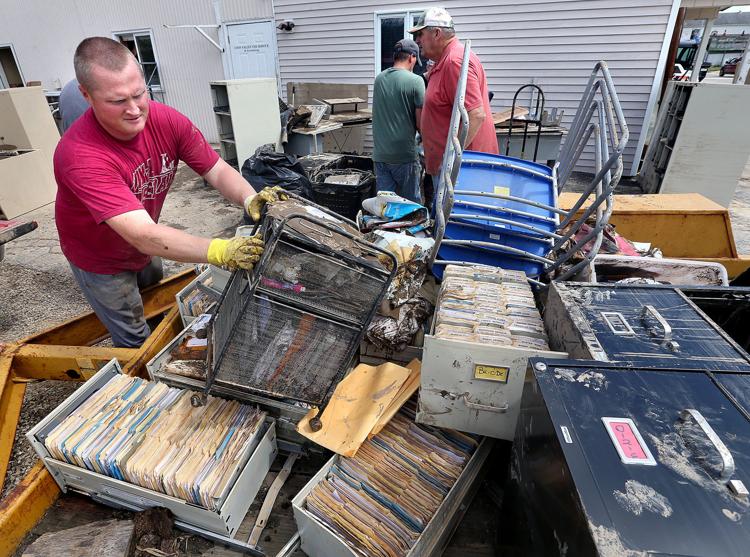 Aug. 29: Coon Valley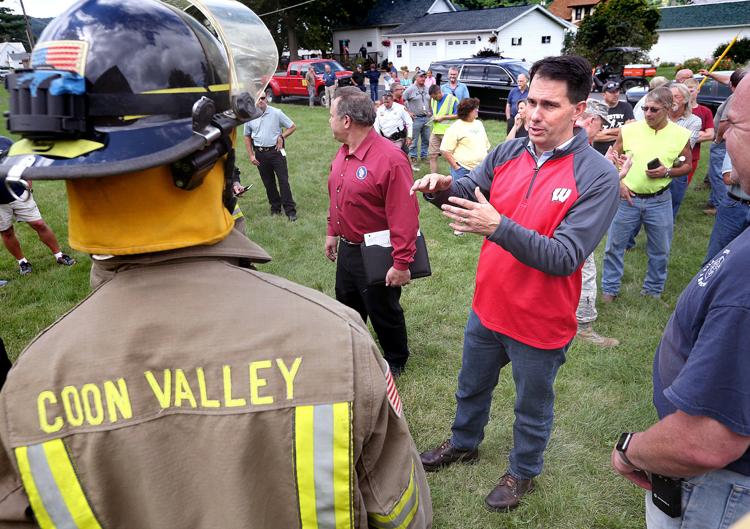 Aug. 29: Genoa
Aug. 29: Genoa
Aug. 29: Gays Mills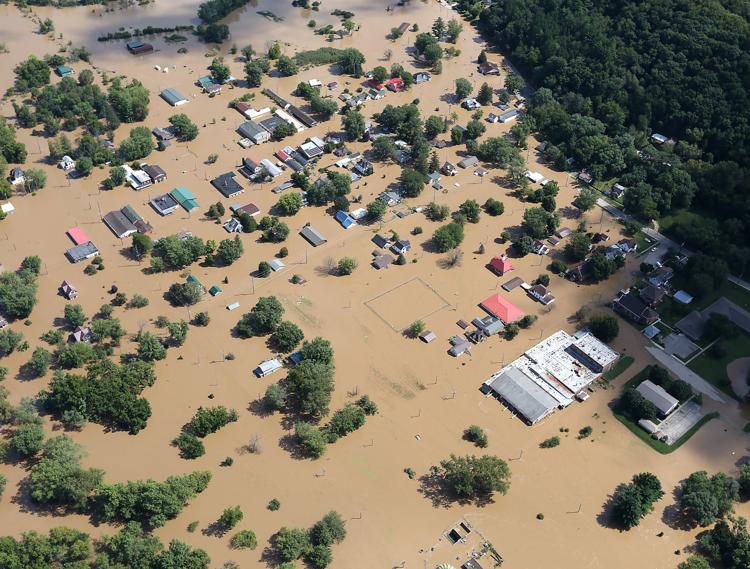 Aug. 29: Stoddard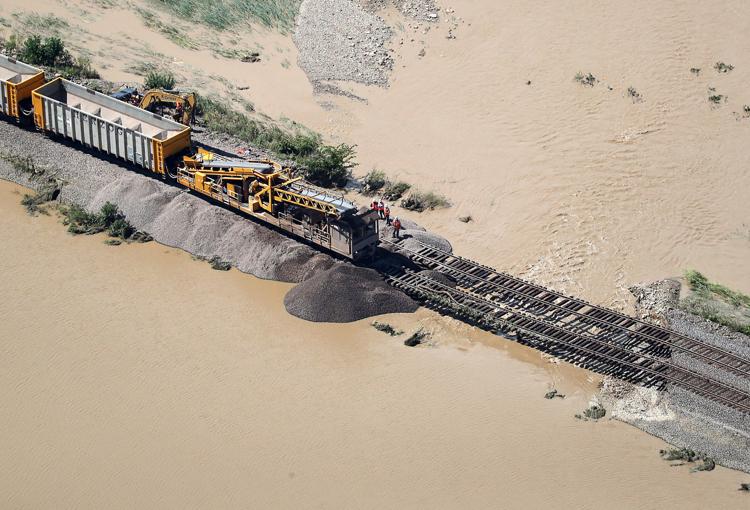 Aug. 29: Gays Mills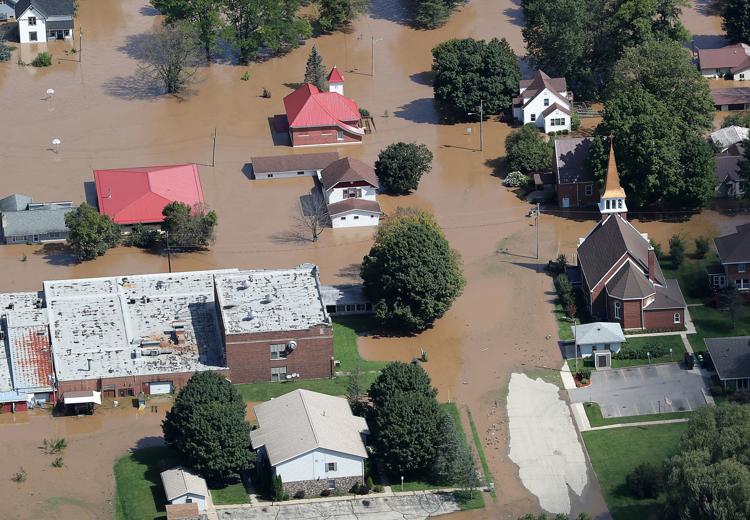 Aug. 29: Gays Mills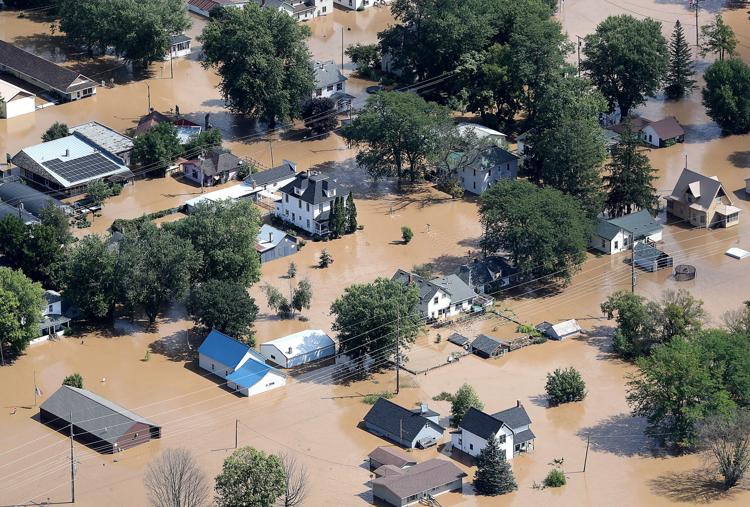 Aug. 29: Gays Mills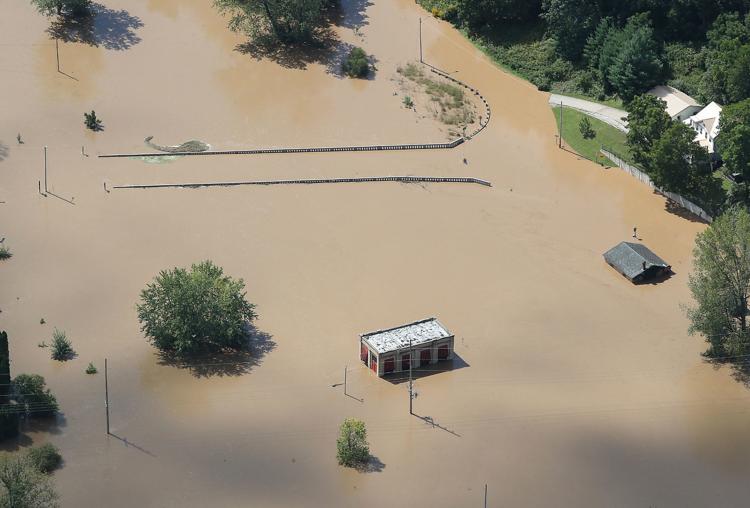 Aug. 29: Gays Mills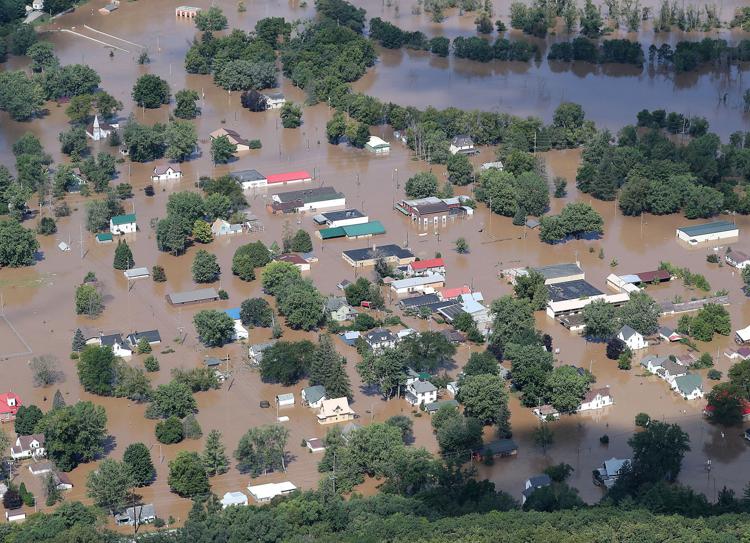 Aug. 29: Soldiers Grove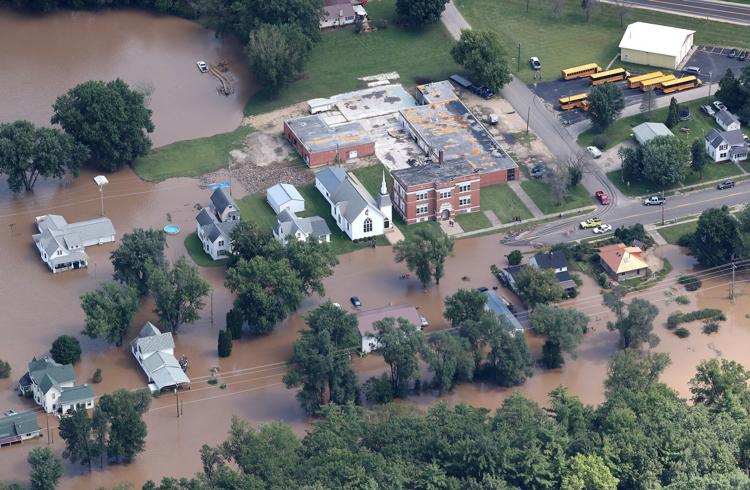 Aug. 29: Soldiers Grove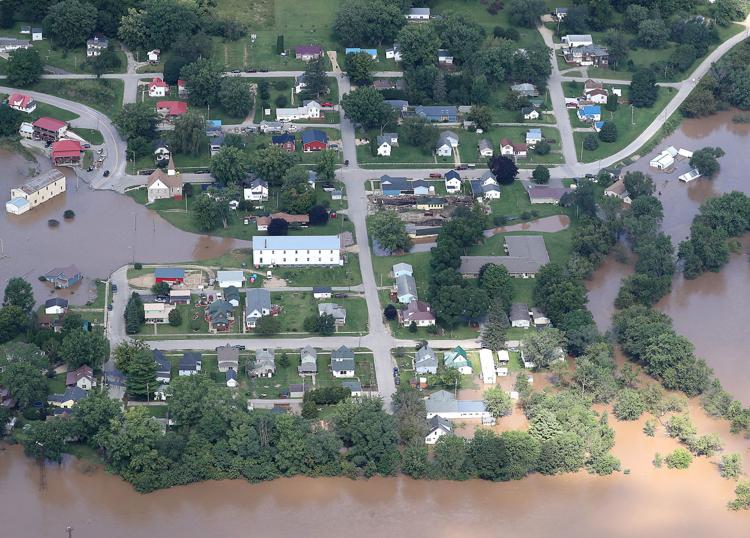 Aug. 29: Readstown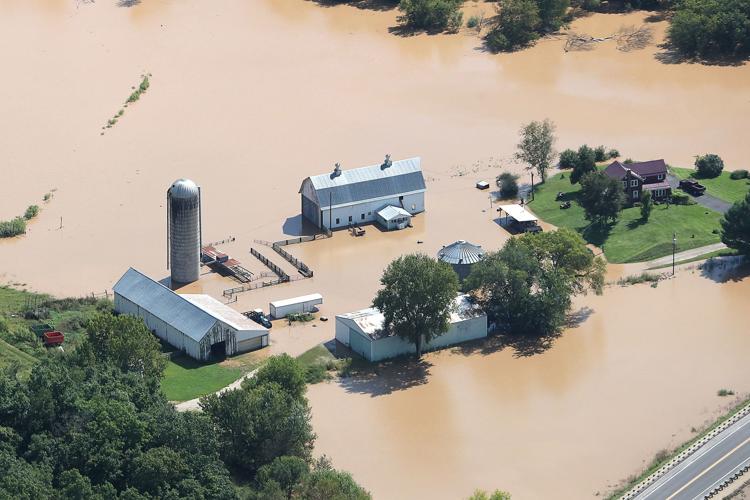 Aug. 29: Soldiers Grove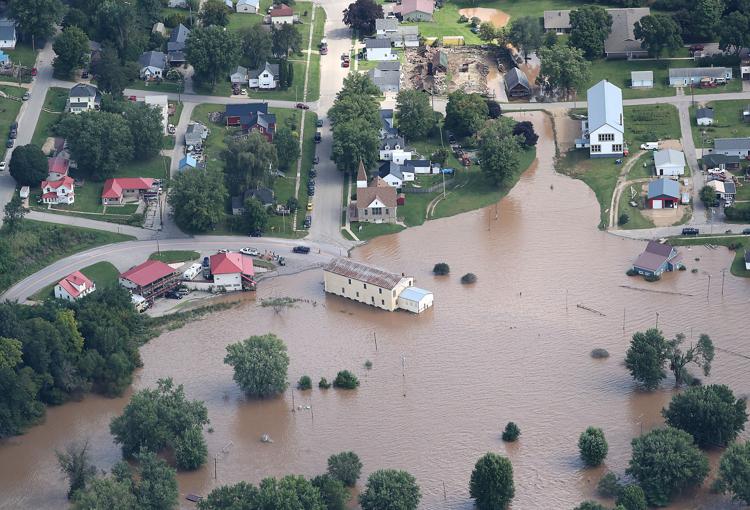 Aug. 29: Soldiers Grove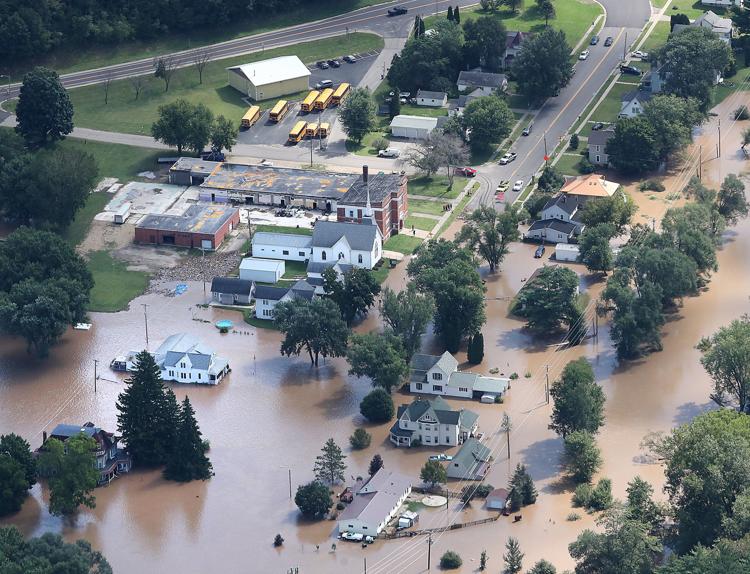 Aug. 29: Hokah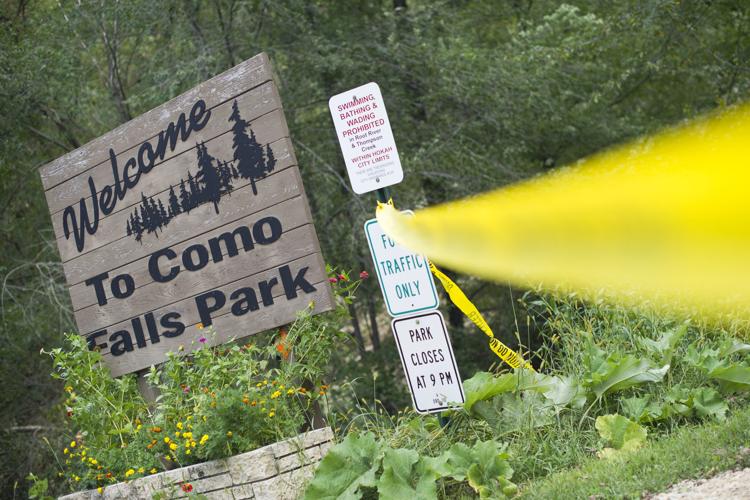 Aug. 29: Hokah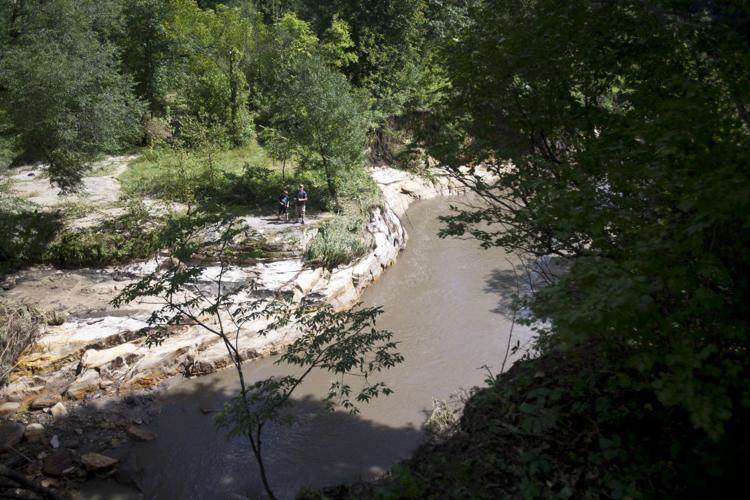 Aug. 29: Hokah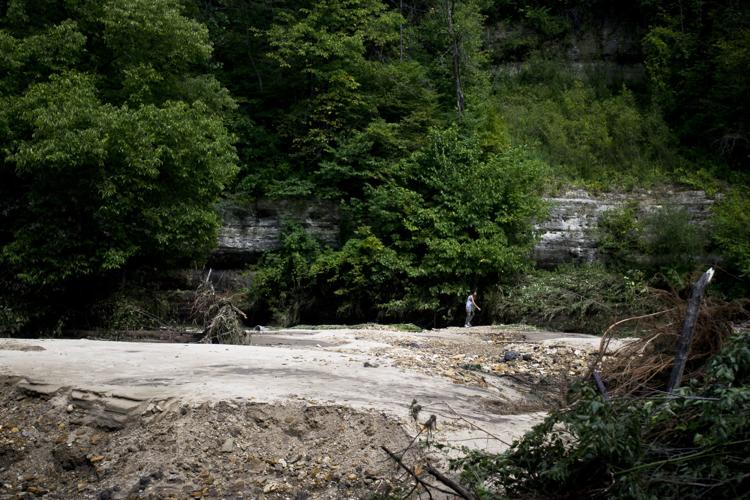 Aug. 29: Hokah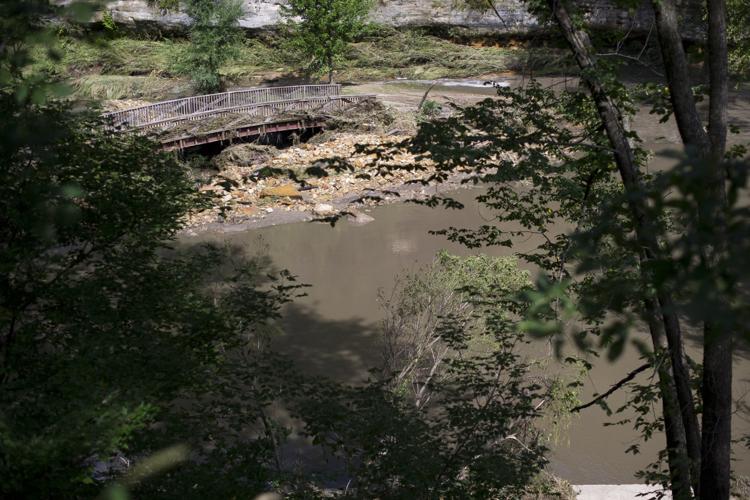 Aug. 29: Hokah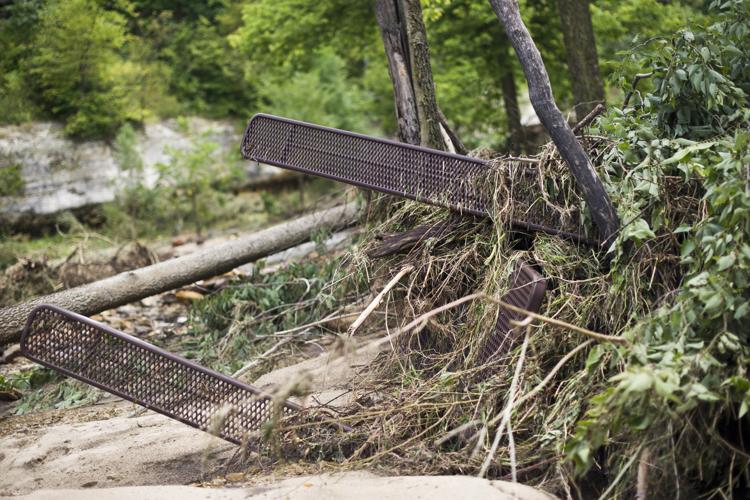 Aug. 29: Hokah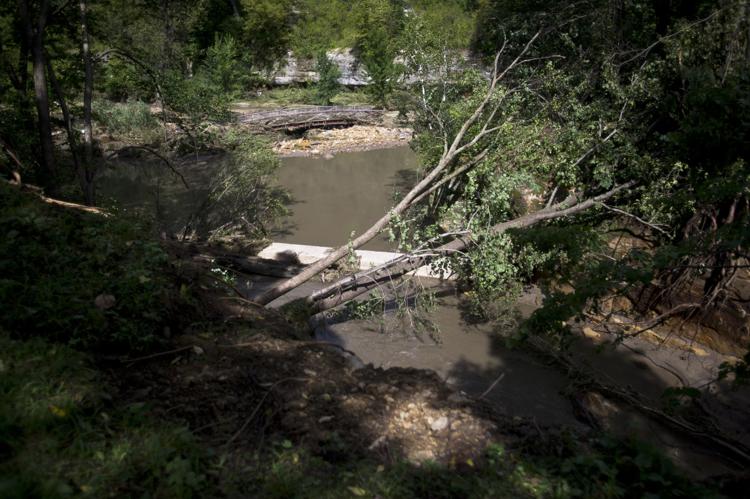 Aug. 29: Hokah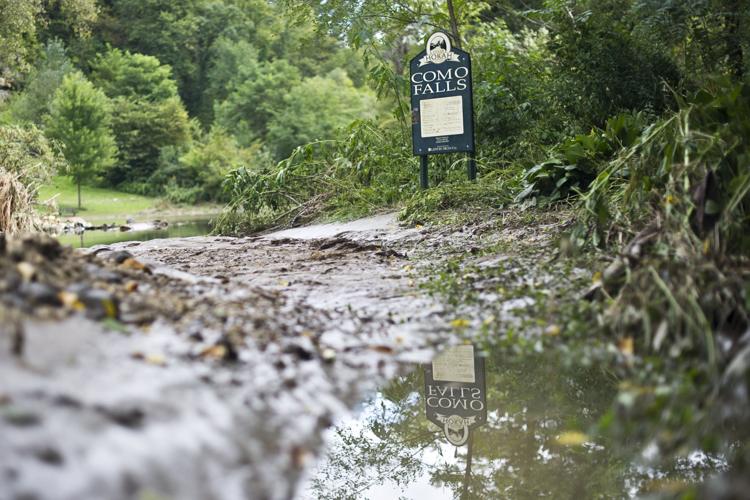 Aug. 29: Hokah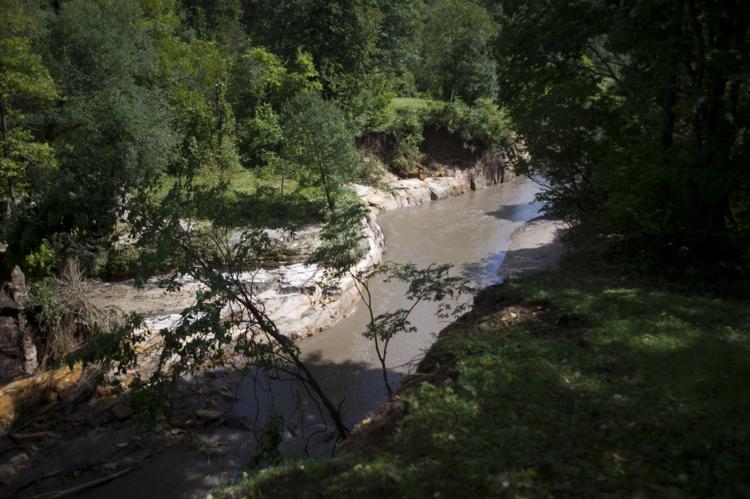 Aug. 29: Hokah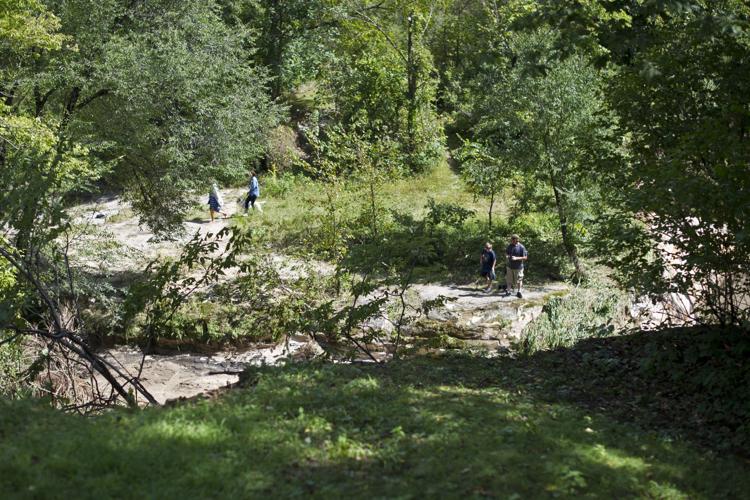 Aug. 29: Hokah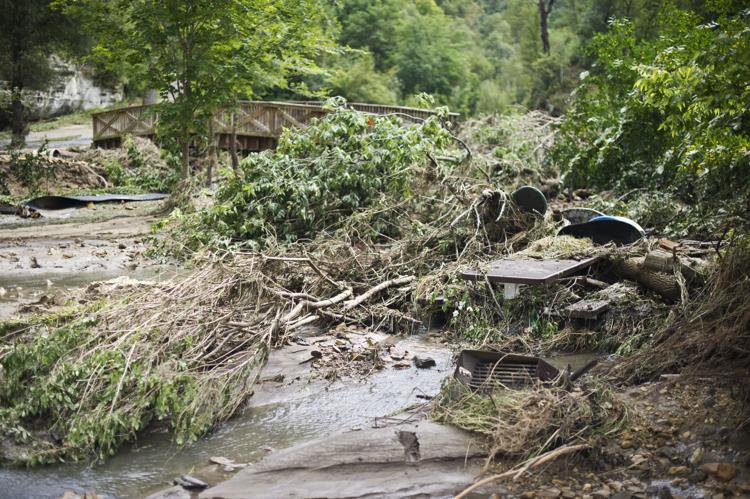 Aug. 29: Hokah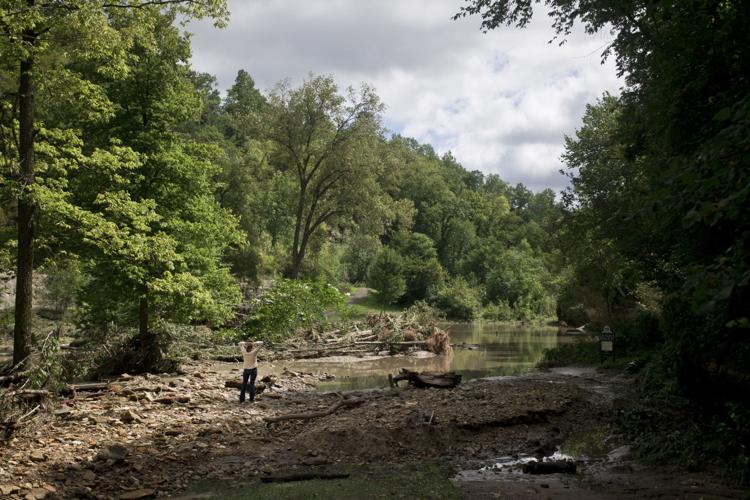 Aug. 29: Hokah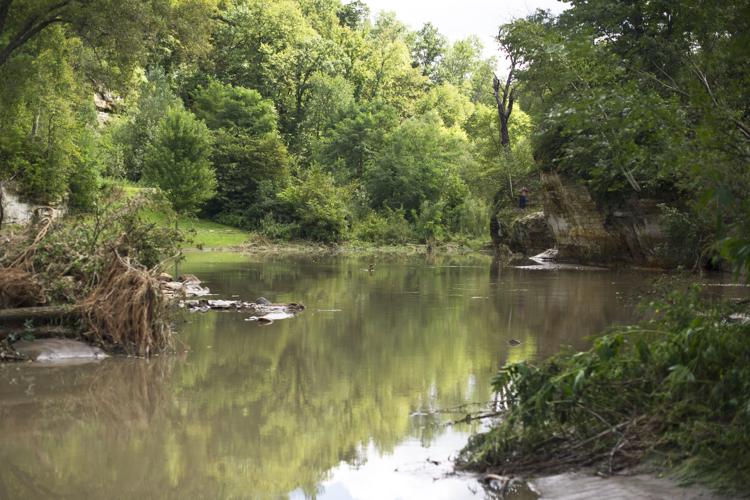 Aug. 29: Readstown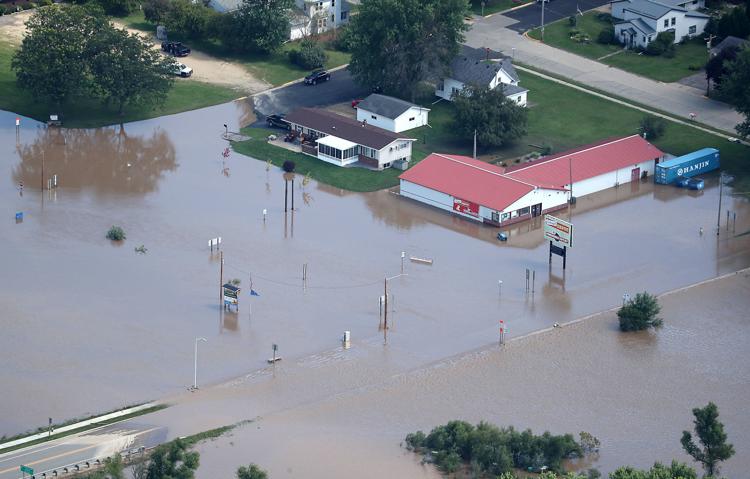 Aug. 29: Readstown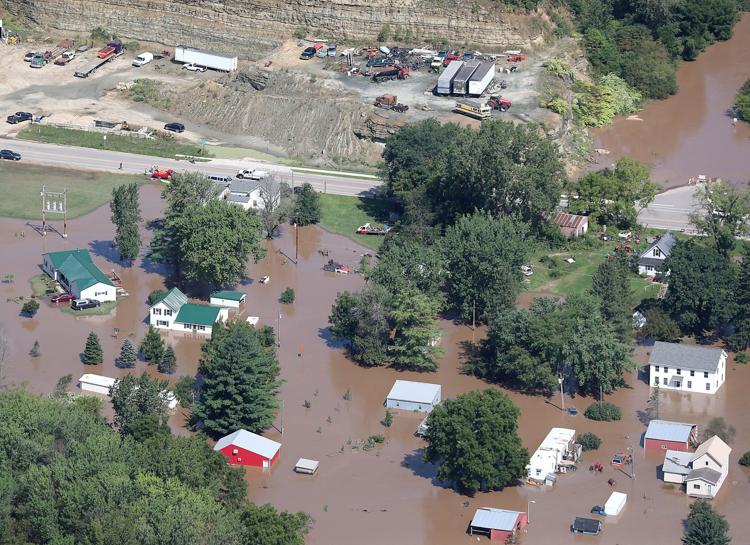 Aug. 29: Readstown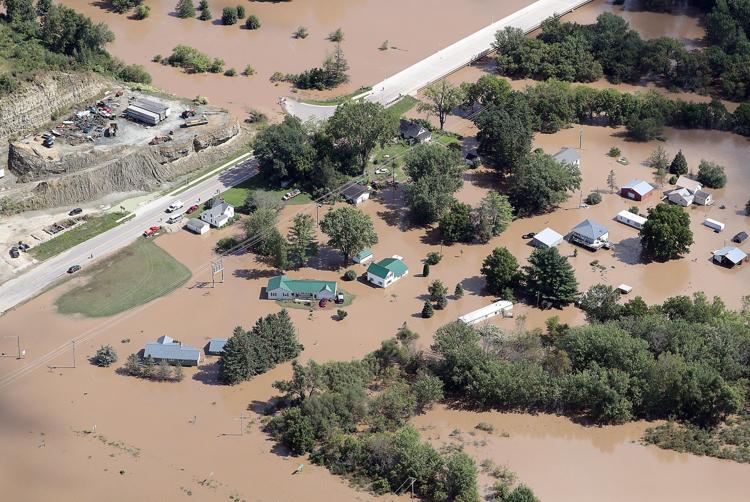 Aug. 29: Readstown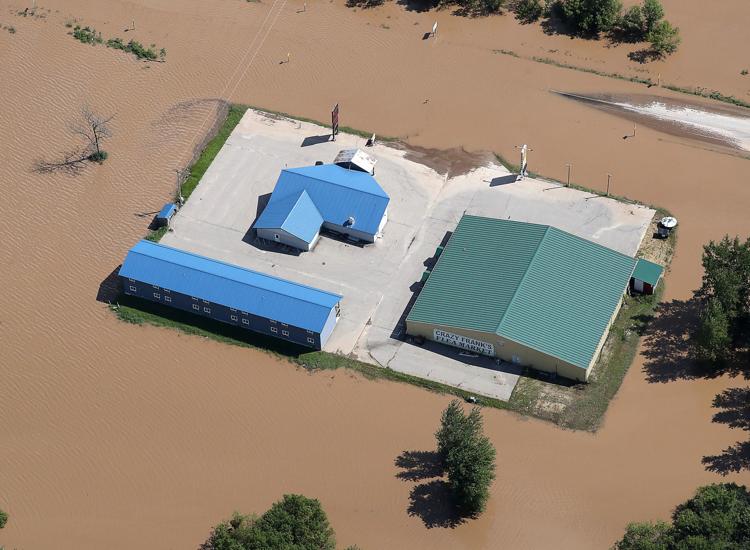 Aug. 29: Readstown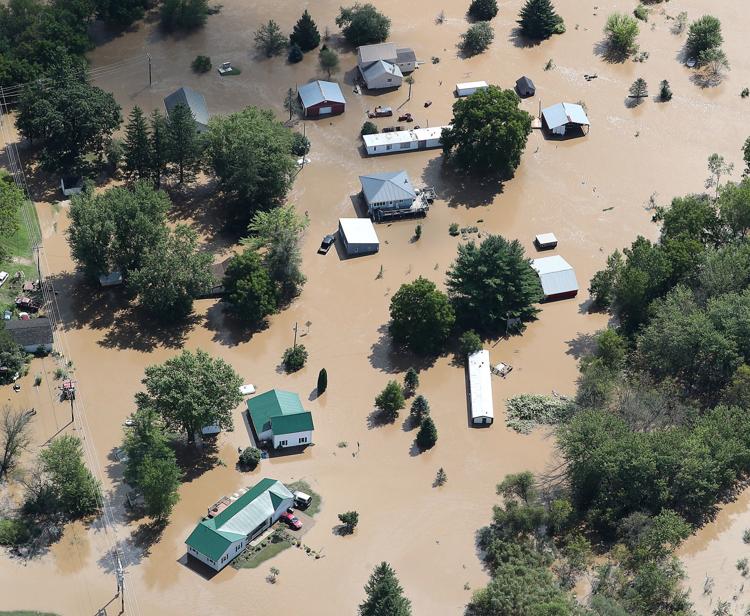 Aug. 29: Readstown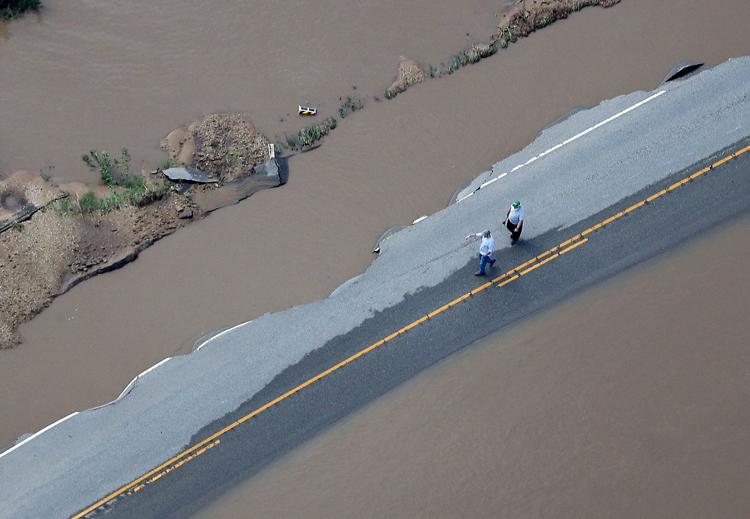 Aug. 29: Readstown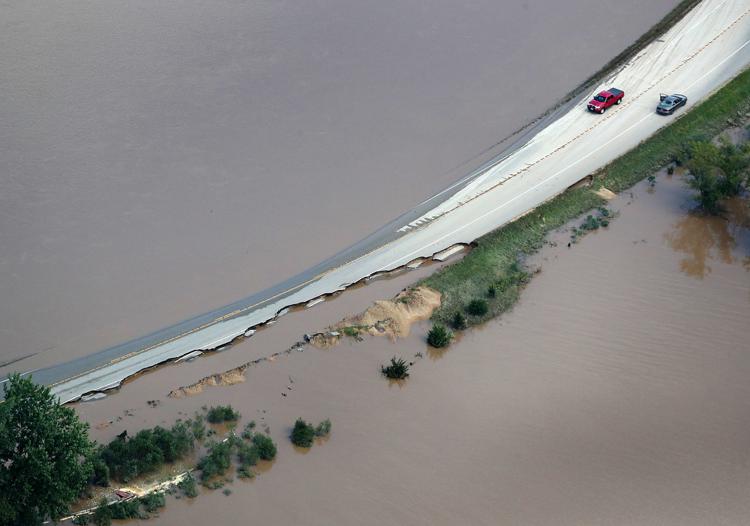 Aug. 29: Ontario-Rockton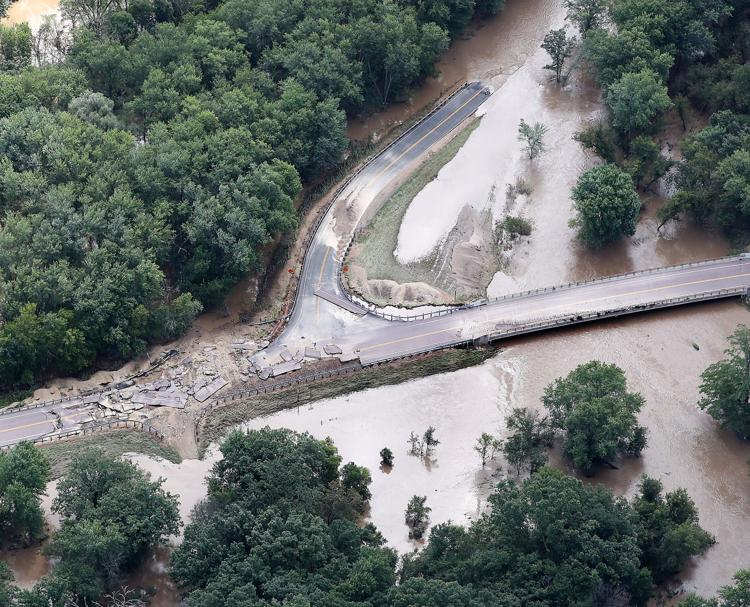 Aug. 29: Ontario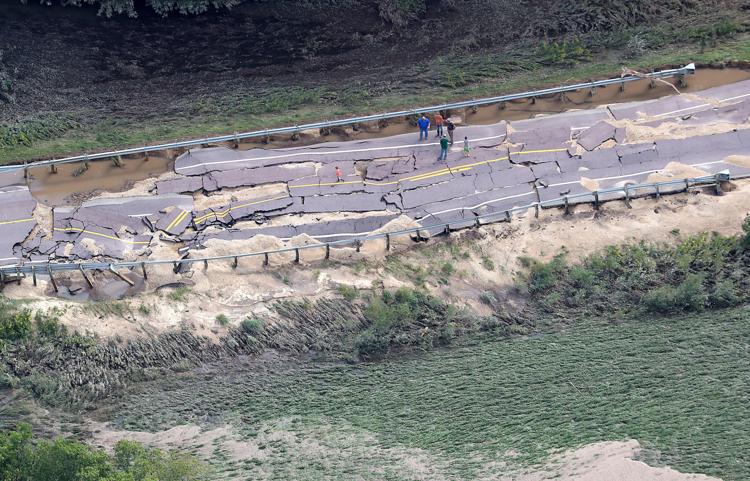 Aug. 29: Ontario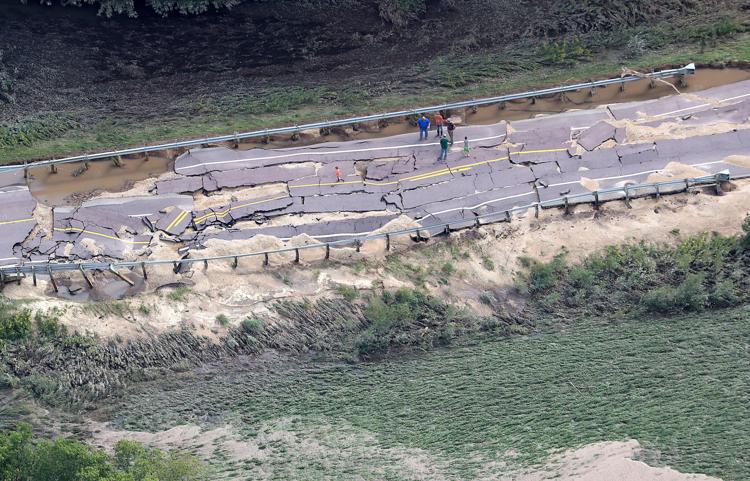 Aug. 29: Ontario-Rockton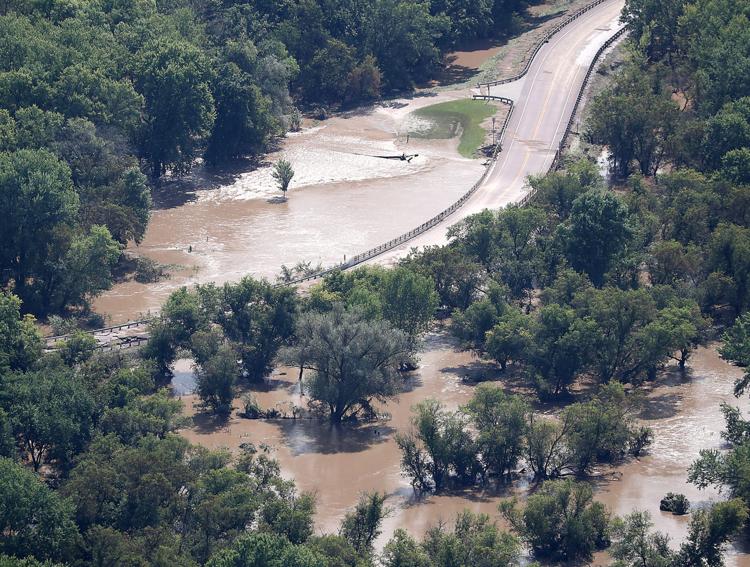 Aug. 29: Ontario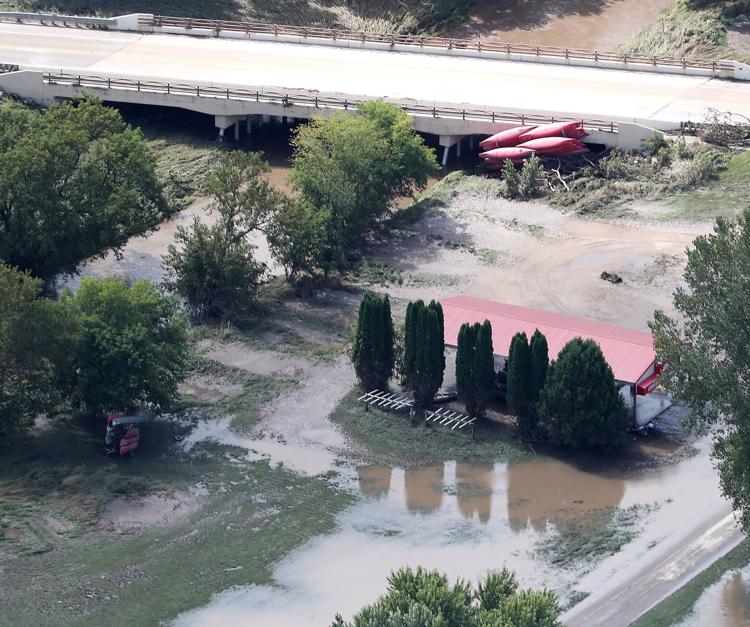 Aug. 29: Ontario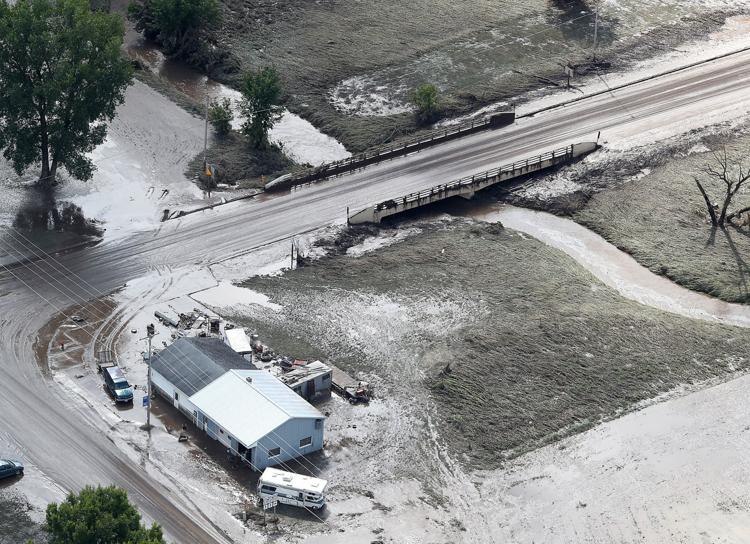 Aug. 29: Viola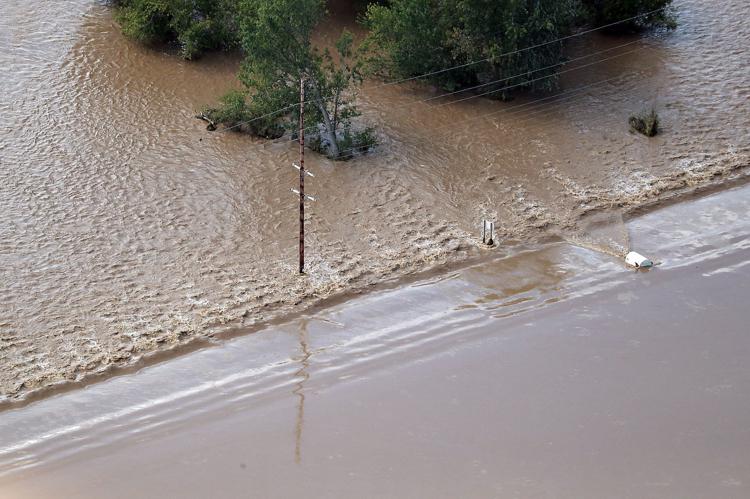 Aug. 29: Viola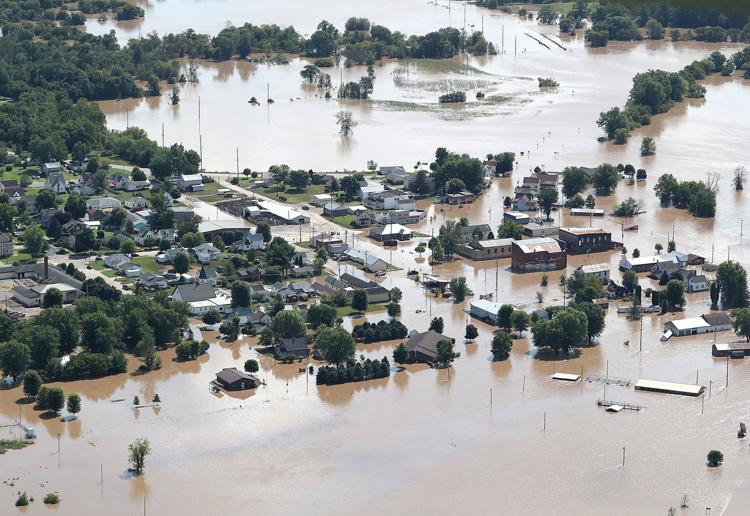 Aug. 29: Ontario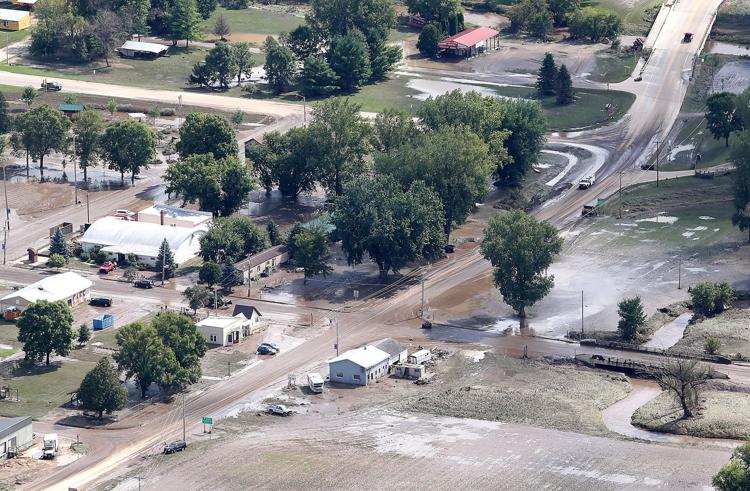 Aug. 29: Ontario
Aug. 29: Viola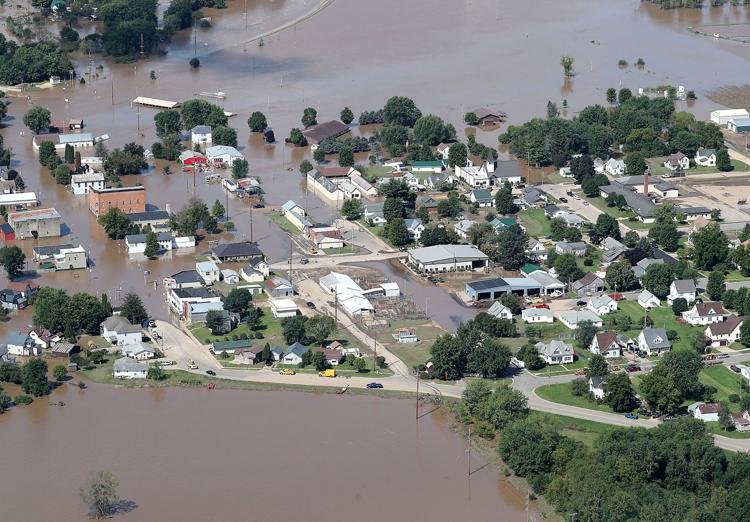 Aug. 29: Viola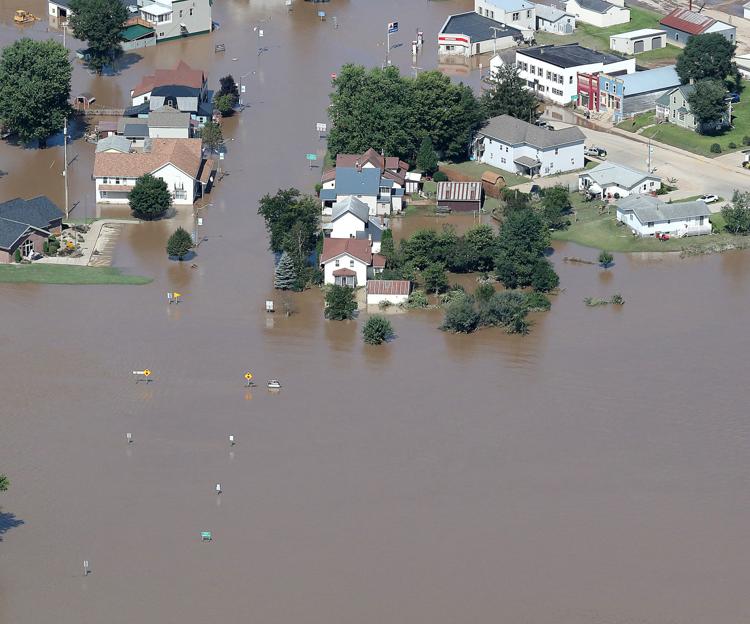 Aug. 29: La Farge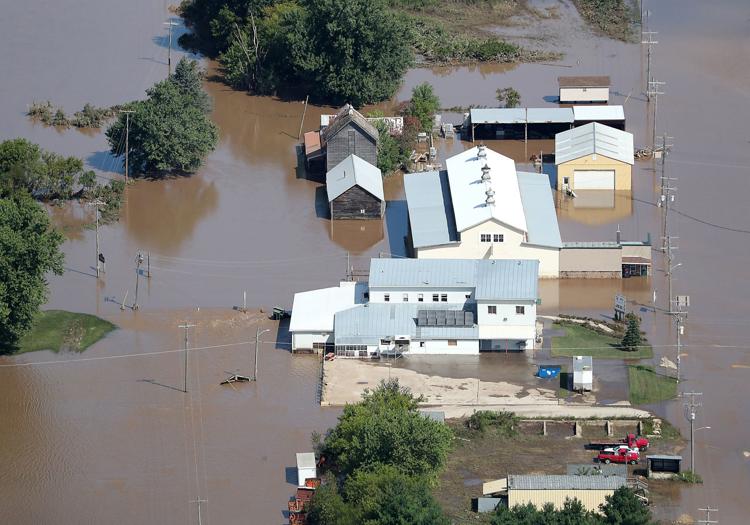 Aug. 29: Viola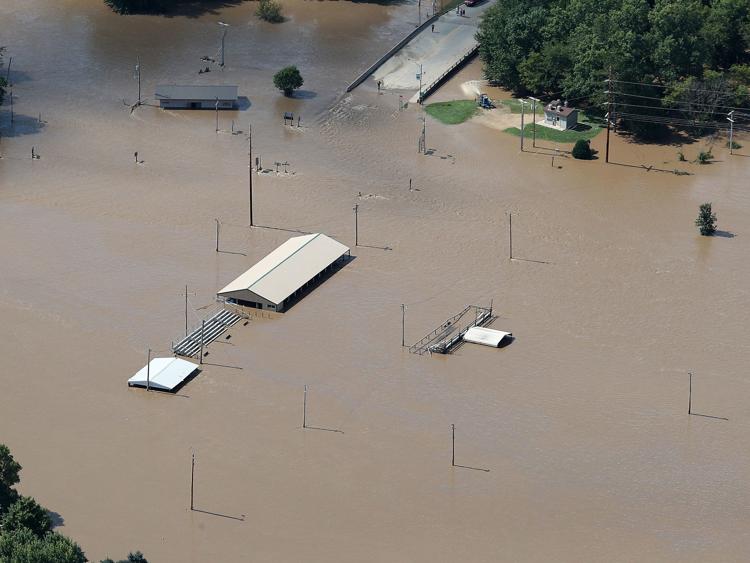 Aug. 29: La Farge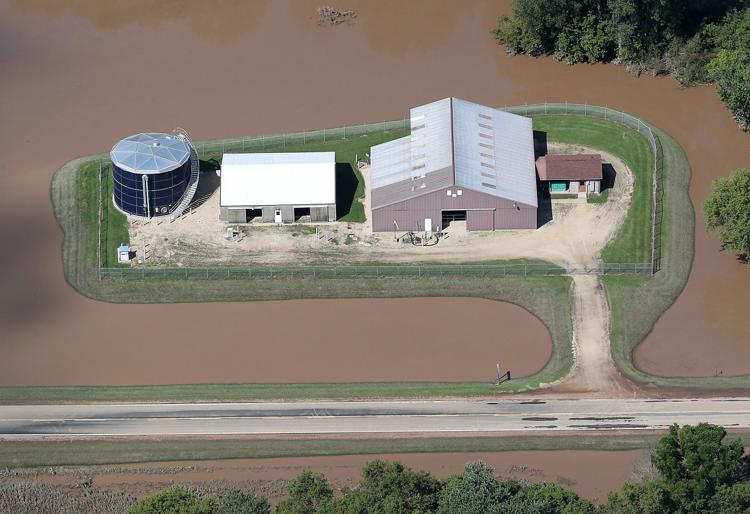 Aug. 29: La Farge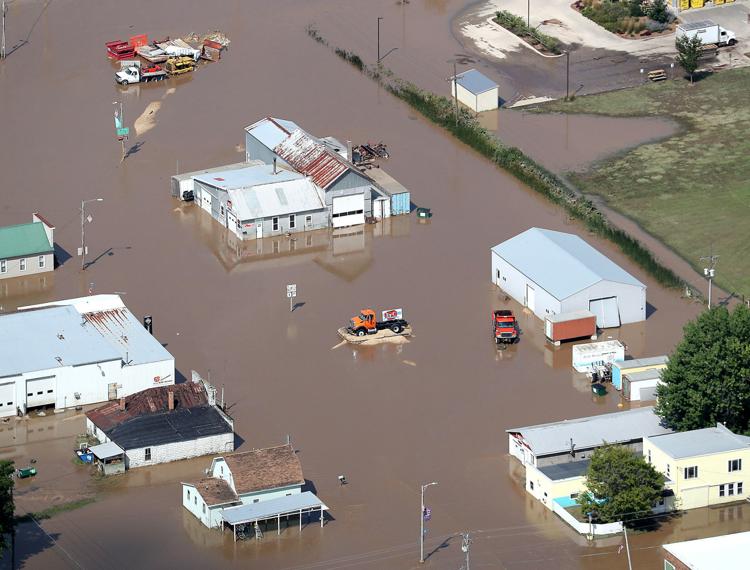 Aug. 29: La Farge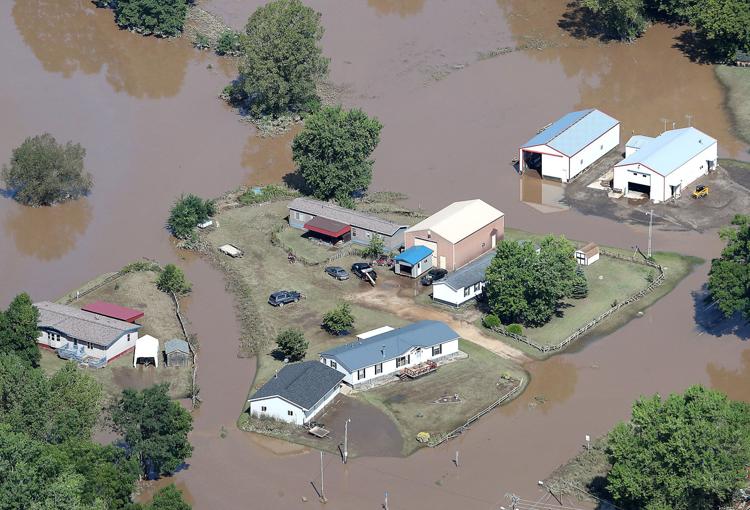 Aug. 29: La Farge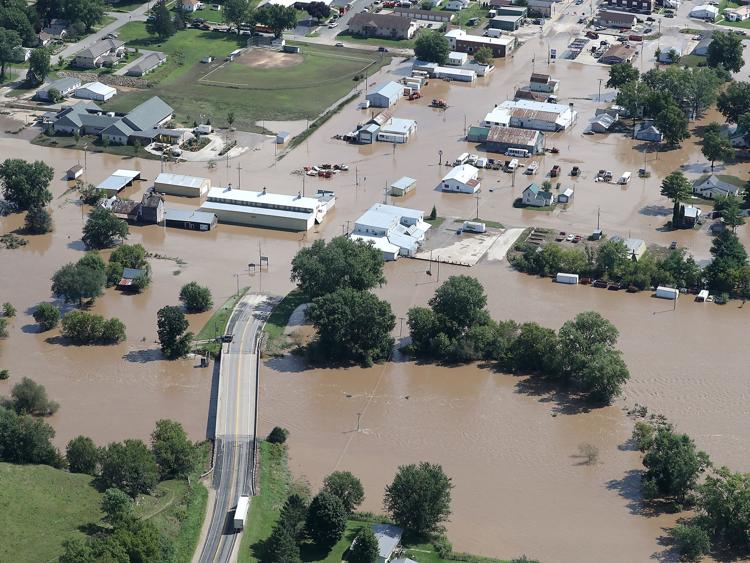 Aug. 29: Ontario-Rockton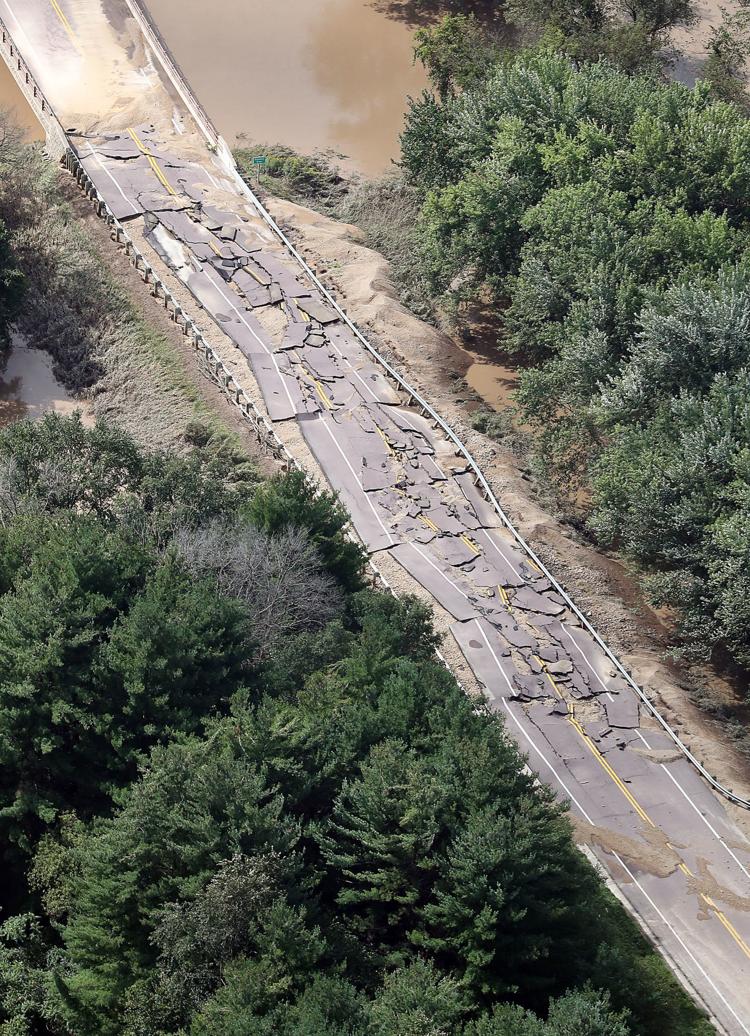 Aug. 29: La Farge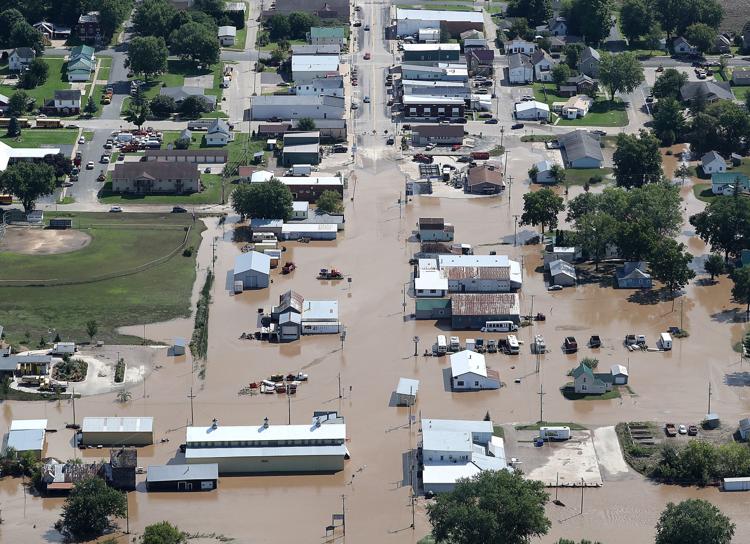 Aug. 29: Coon Valley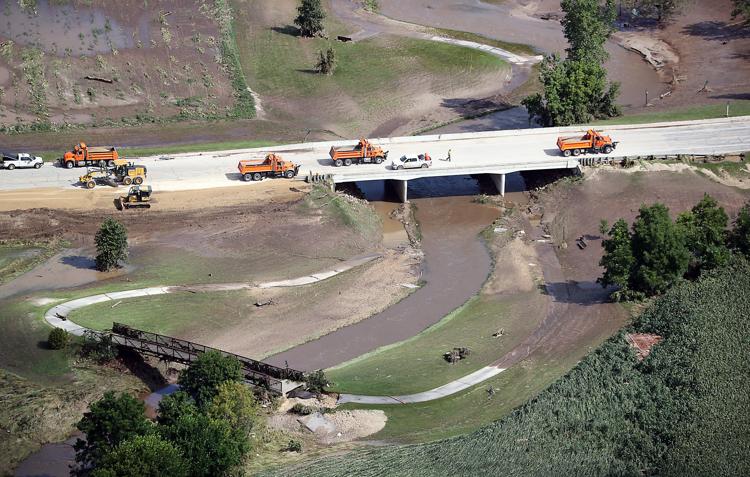 Aug. 29: Chaseburg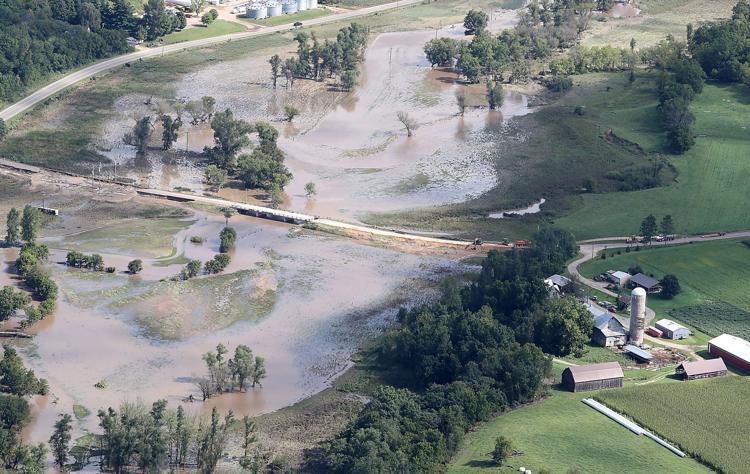 Aug. 29: Chaseburg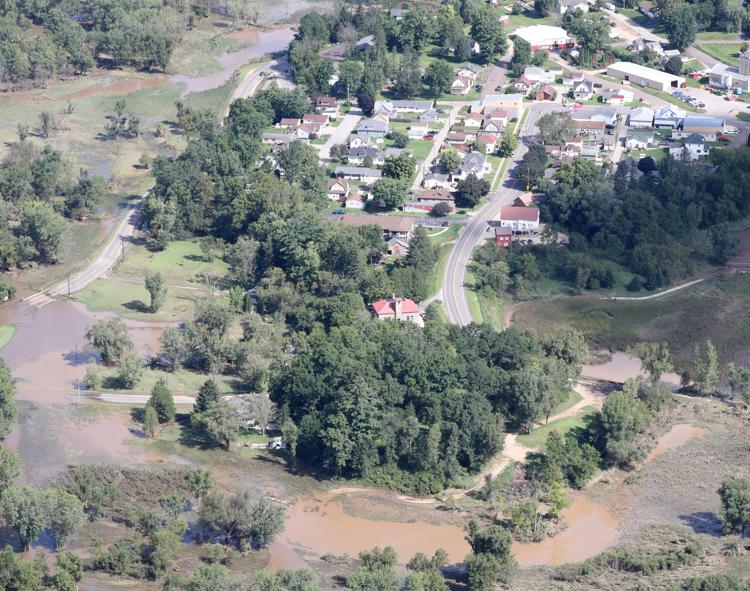 Aug. 29: Coon Valley-Chaseburg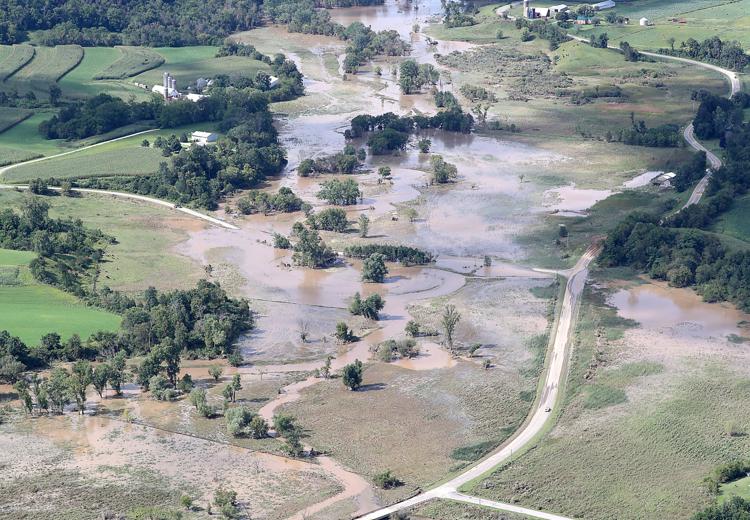 Aug. 29: Chaseburg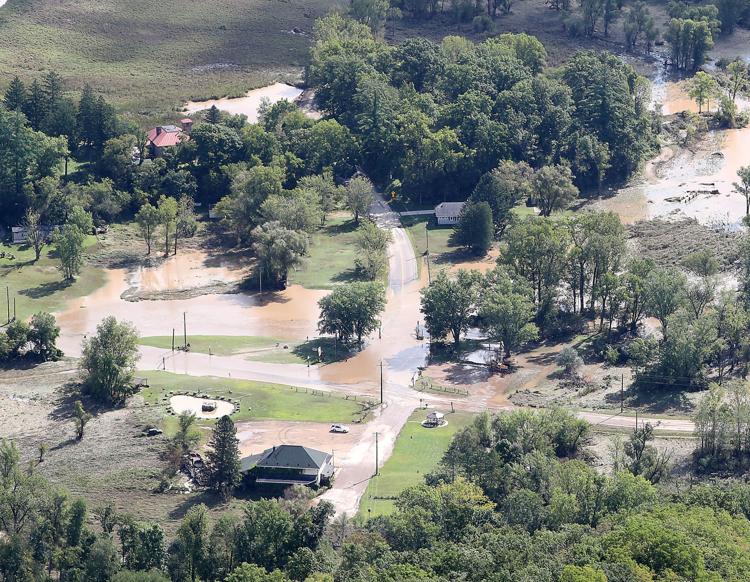 Aug. 29: Coon Valley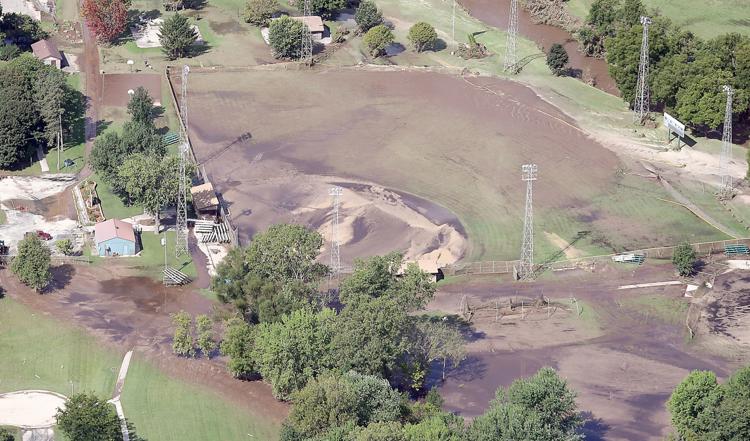 Aug. 29: Coon Valley
Aug. 28: Vernon County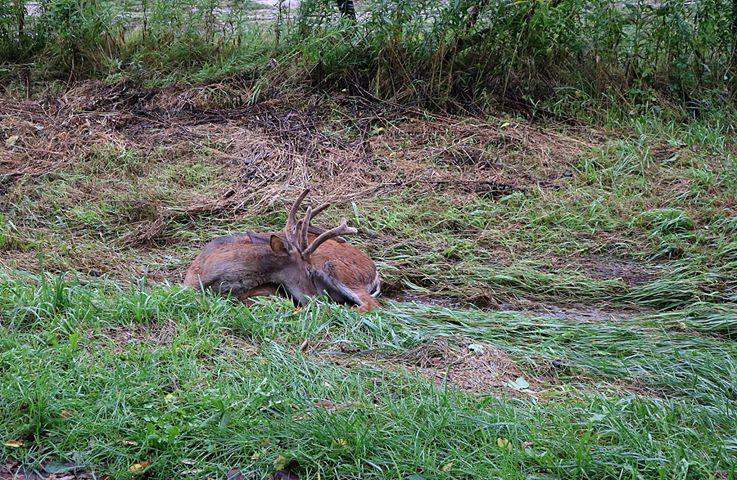 Aug. 28: Town of Shelby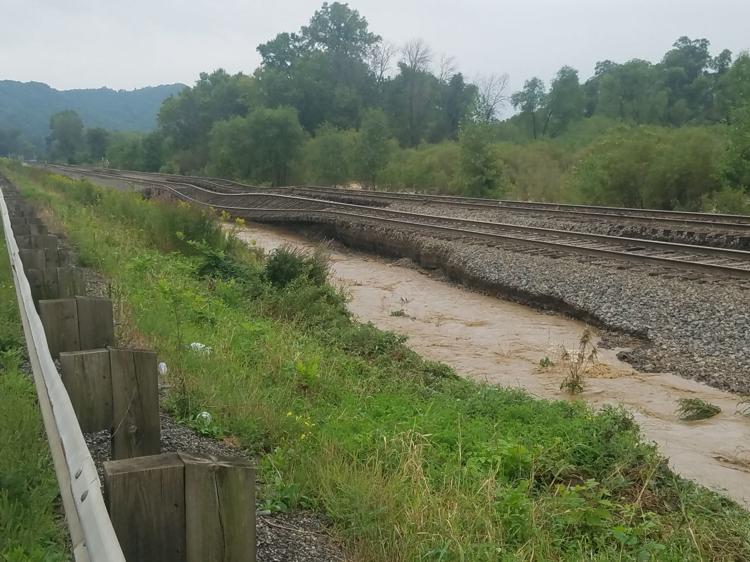 Coon Valley Flooding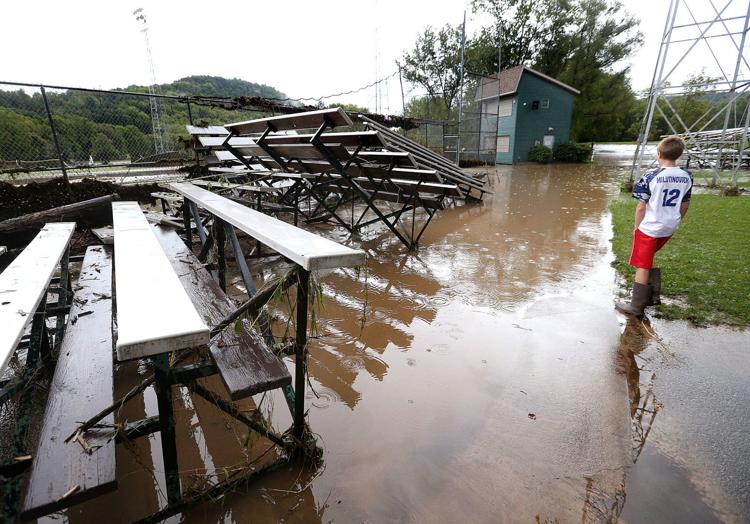 Aug. 28: Coon Valley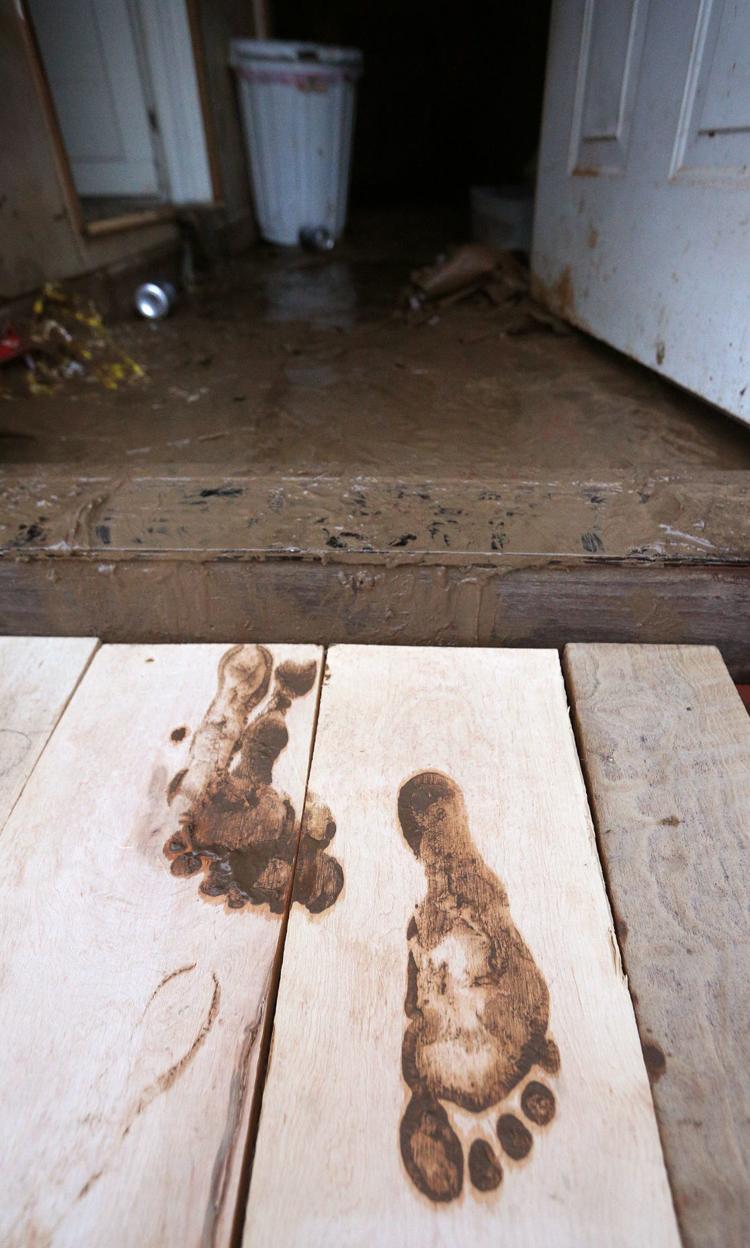 Aug. 28: Coon Valley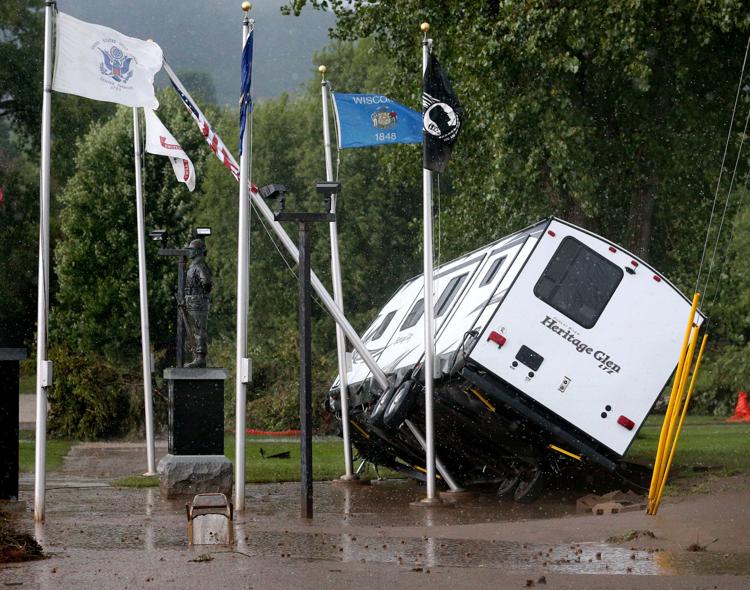 Aug. 28: Coon Valley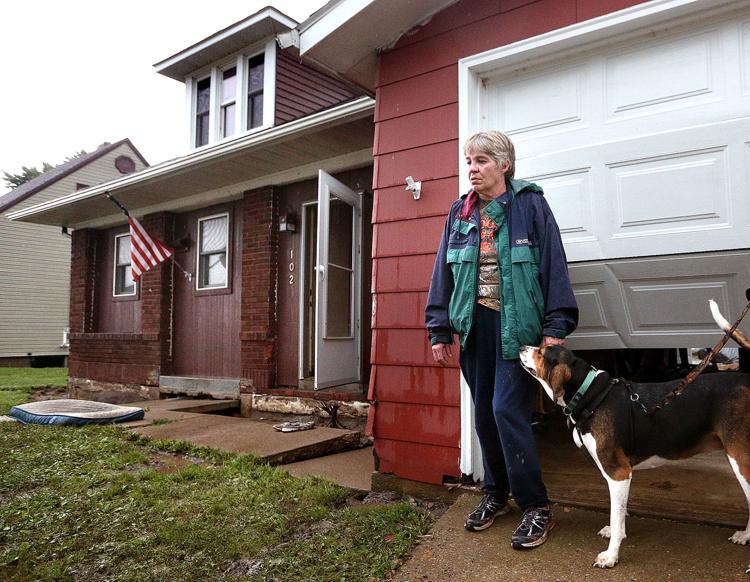 Aug. 28: Coon Valley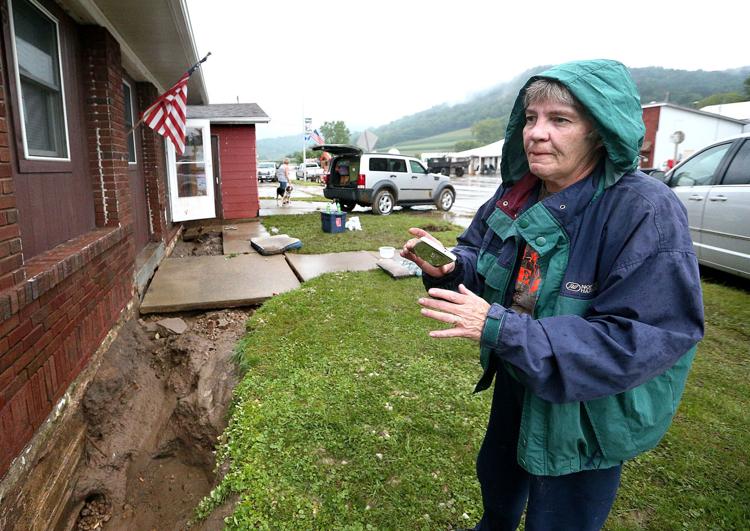 Aug. 28: Coon Valley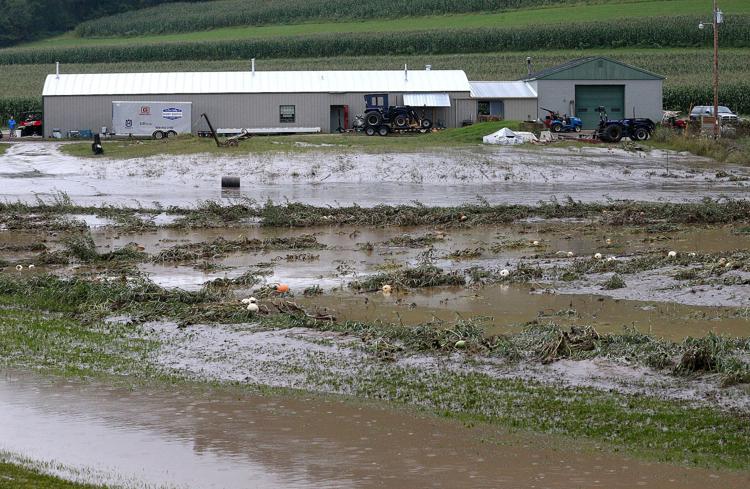 Aug. 28: Coon Valley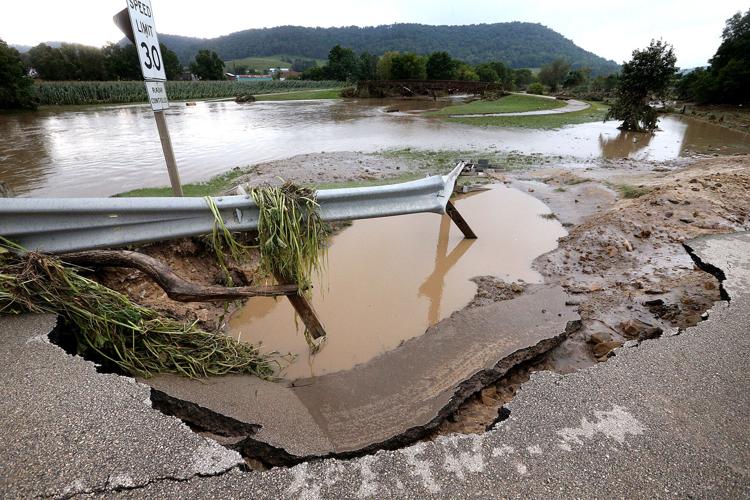 Aug. 28: Coon Valley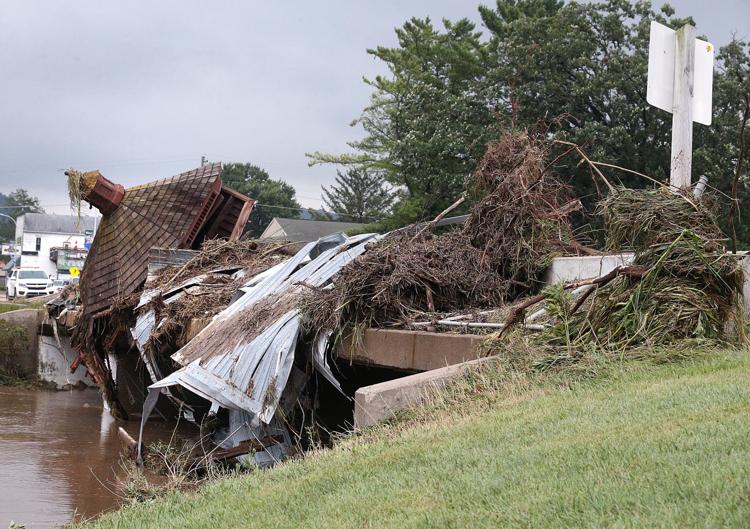 Aug. 28: Coon Valley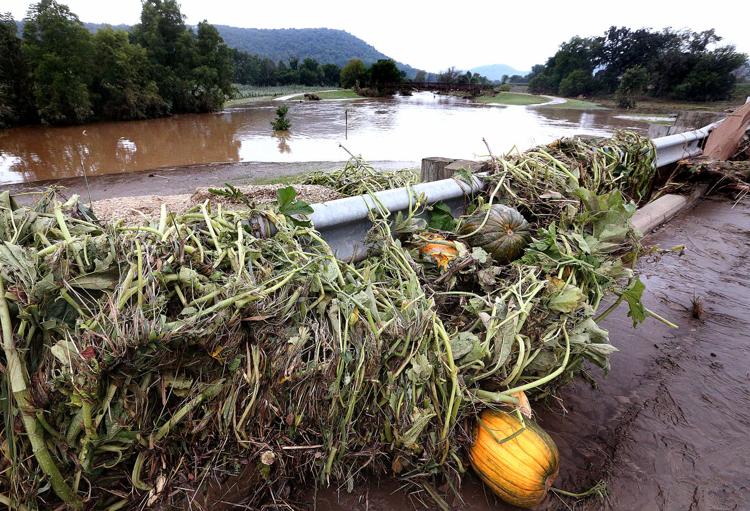 Aug. 28: Coon Valley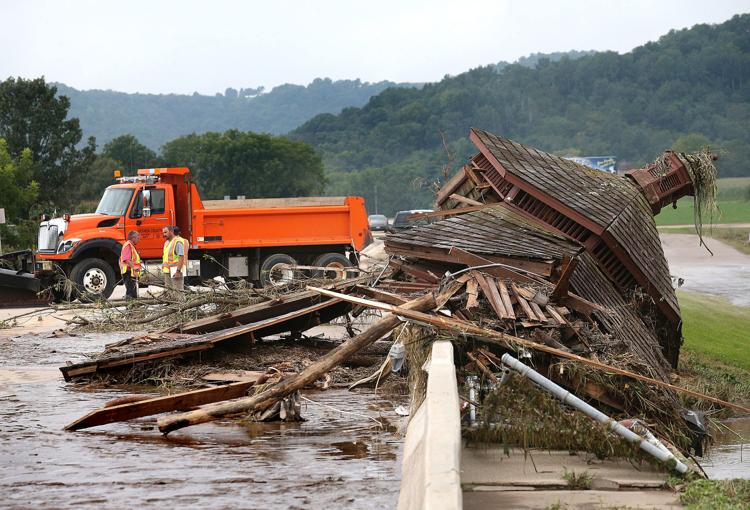 Aug. 28: Coon Valley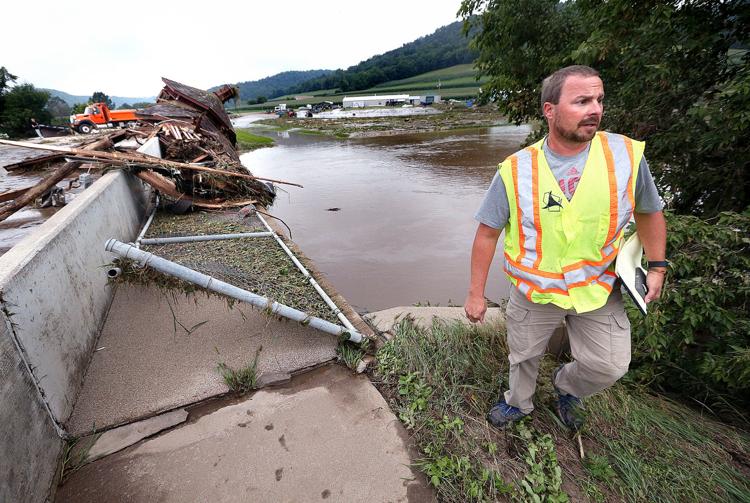 Aug. 28: Coon Valley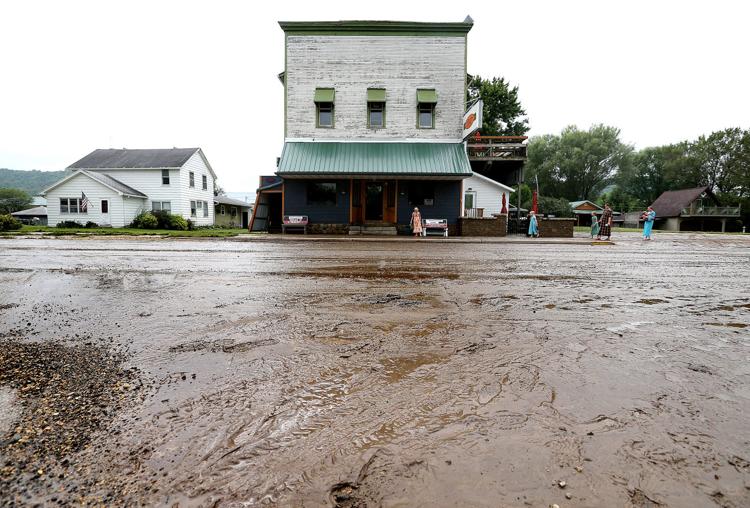 Aug. 28: Coon Valley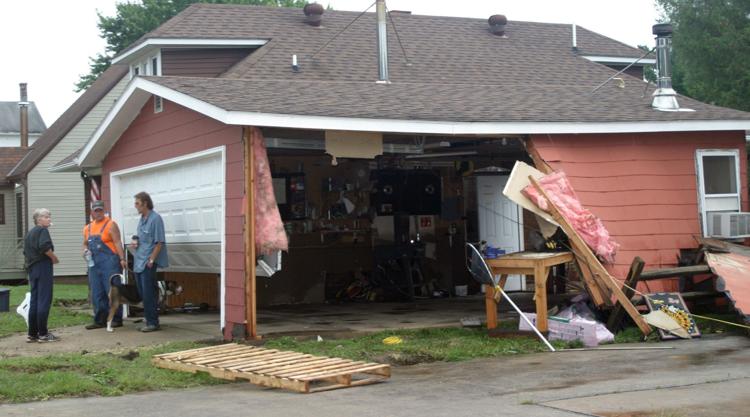 Aug. 28: Coon Valley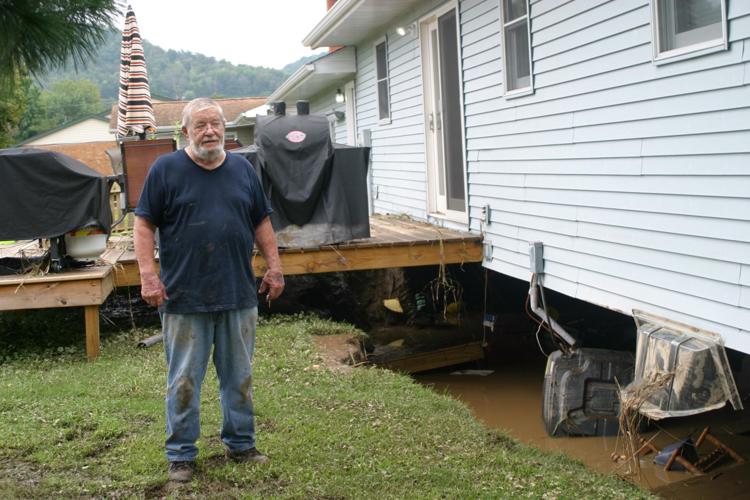 Aug. 28: Coon Valley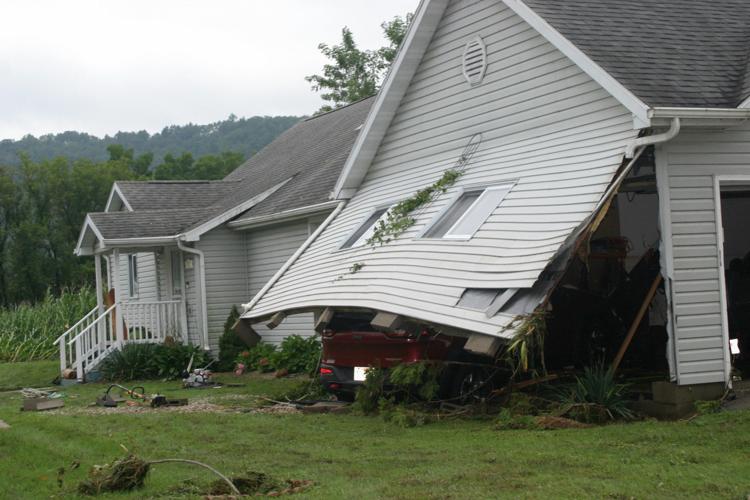 Aug. 28: Coon Valley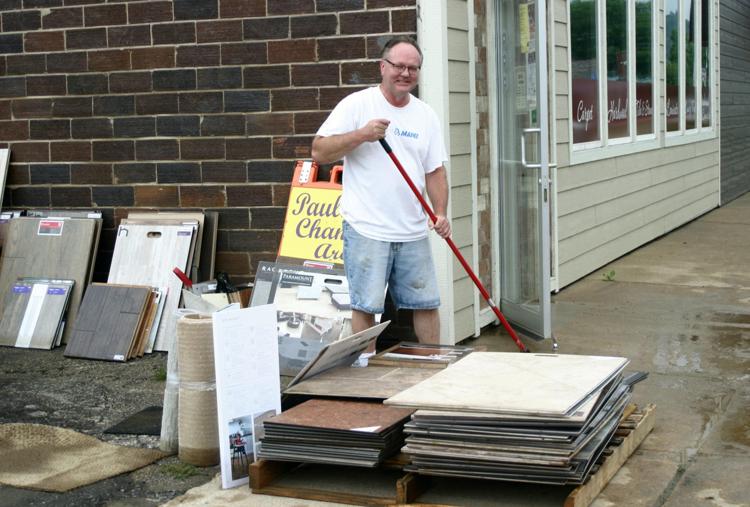 Aug. 28: Coon Valley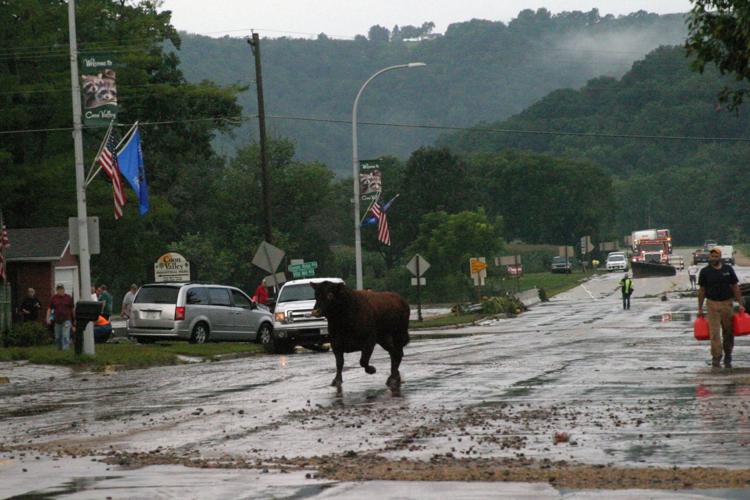 Aug. 28: Coon Valley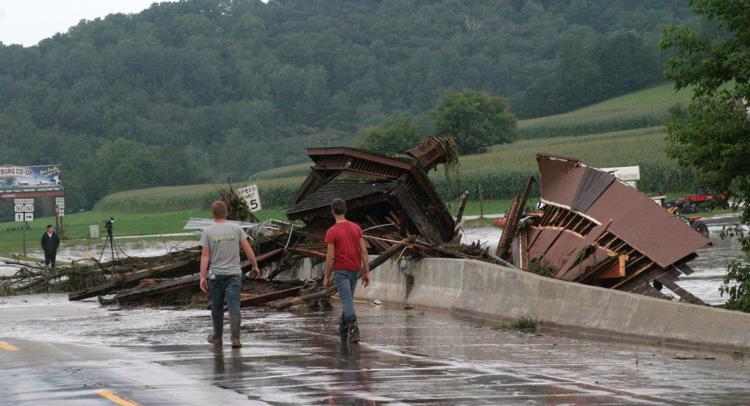 Aug. 28: Coon Valley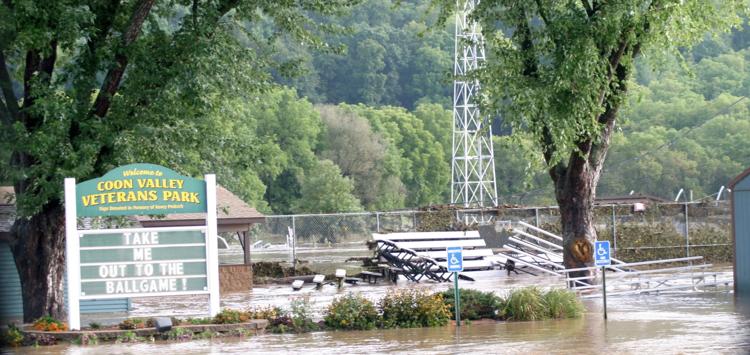 Aug. 28: Tomah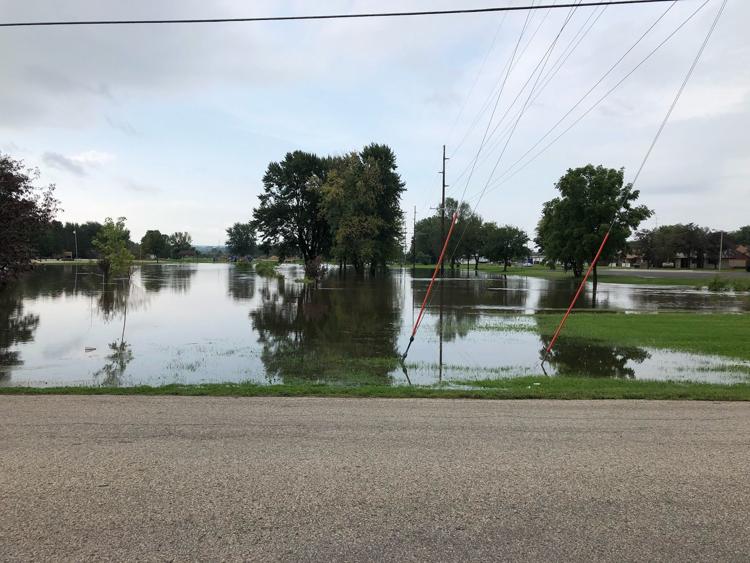 Aug. 28: Ontario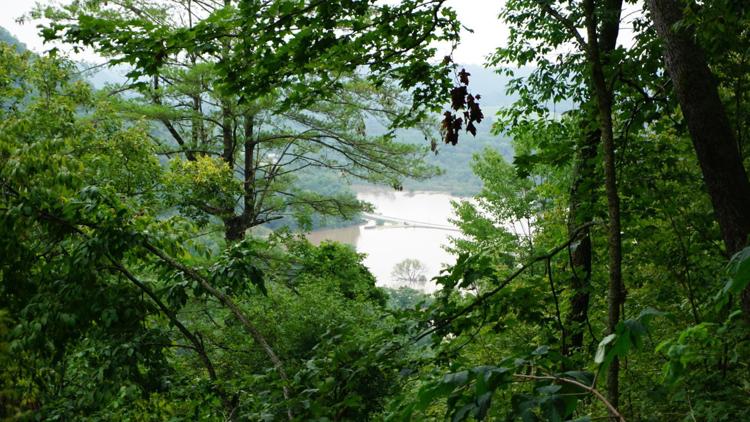 Aug. 28: Ontario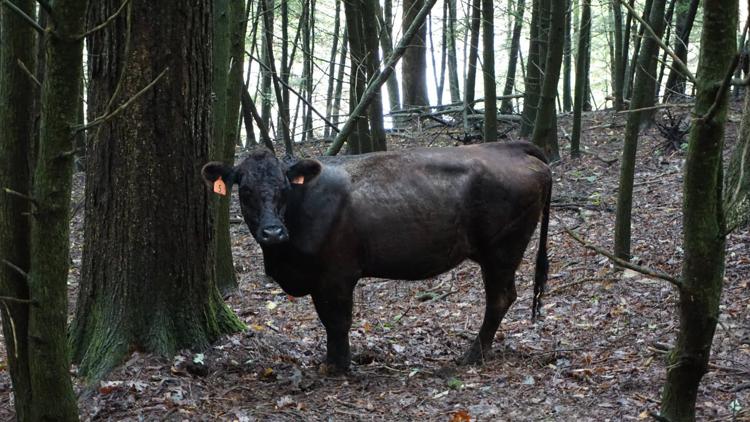 Aug. 28: Coon Valley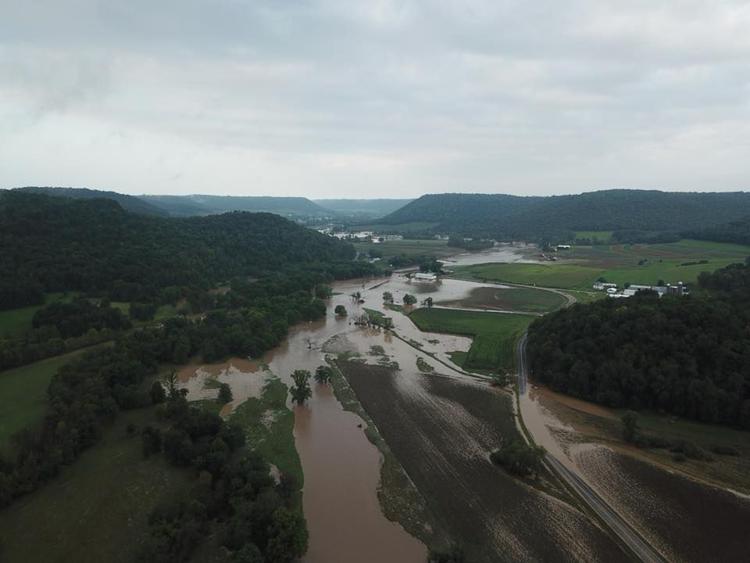 Aug. 28: Coon Valley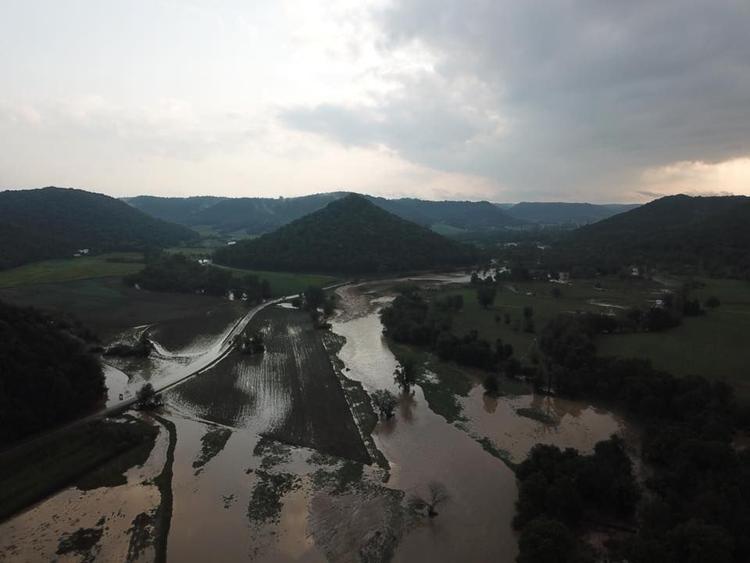 Aug. 28: Ontario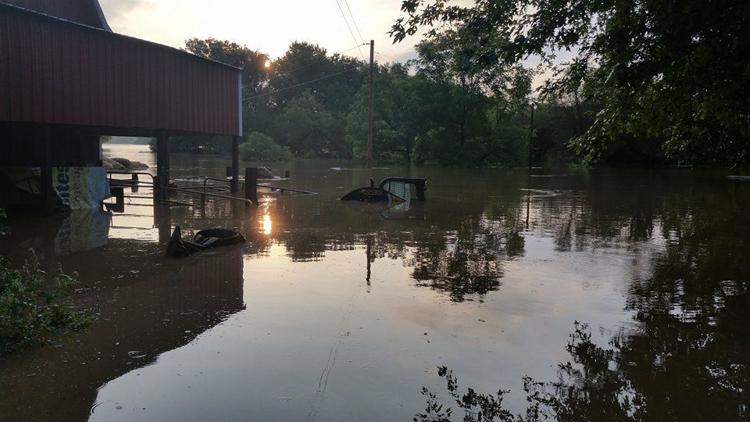 Aug. 28: Ontario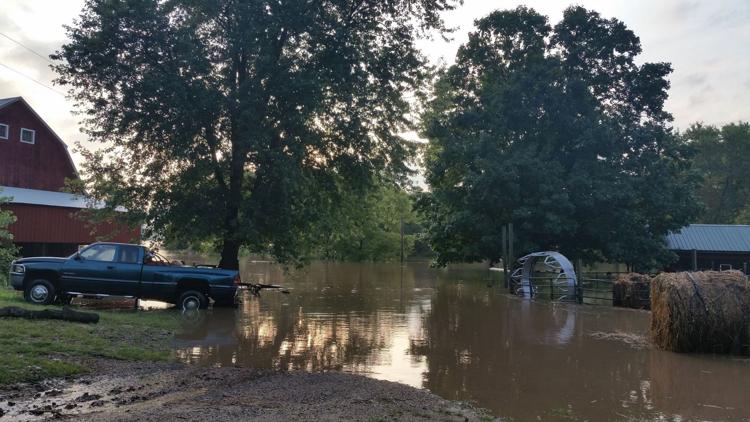 Aug. 28: Ontario
Aug. 28: Cashton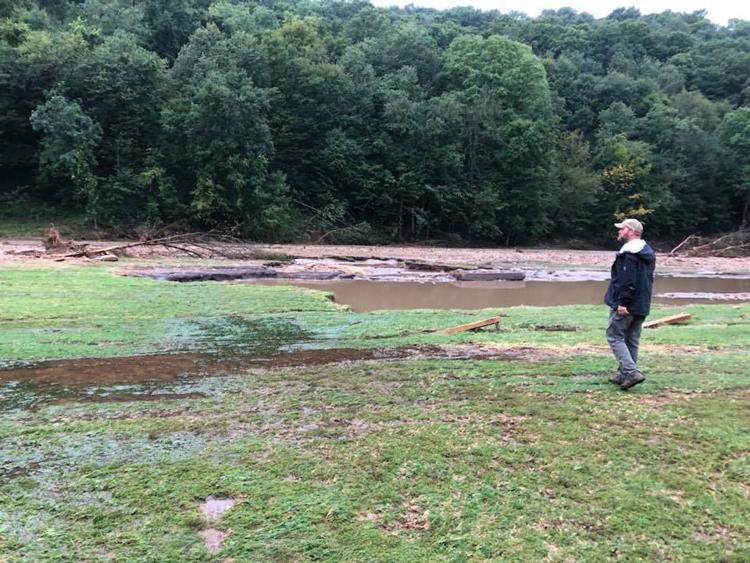 Aug. 28: Vernon County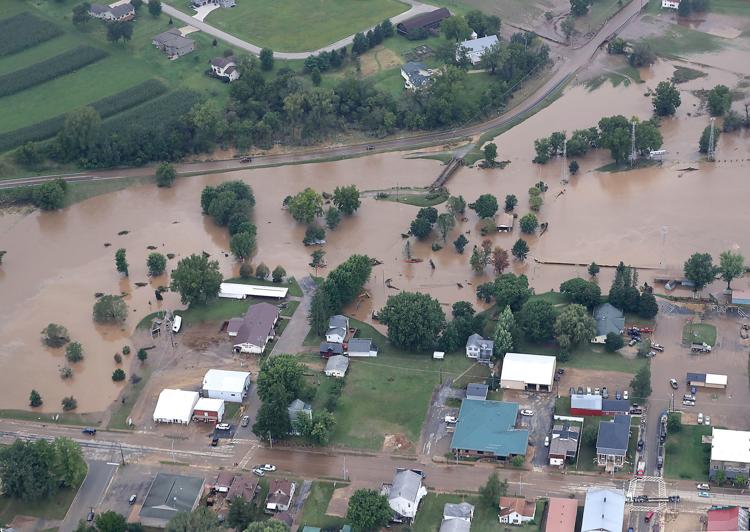 Aug. 28: Vernon County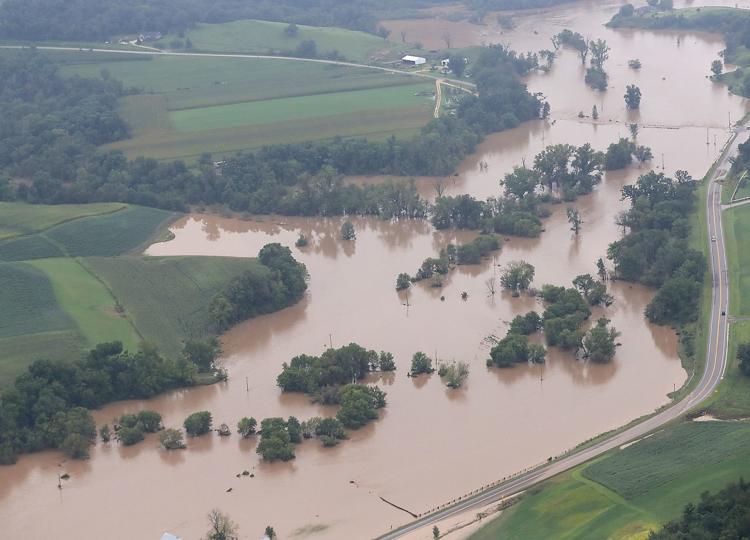 Aug. 28: Vernon County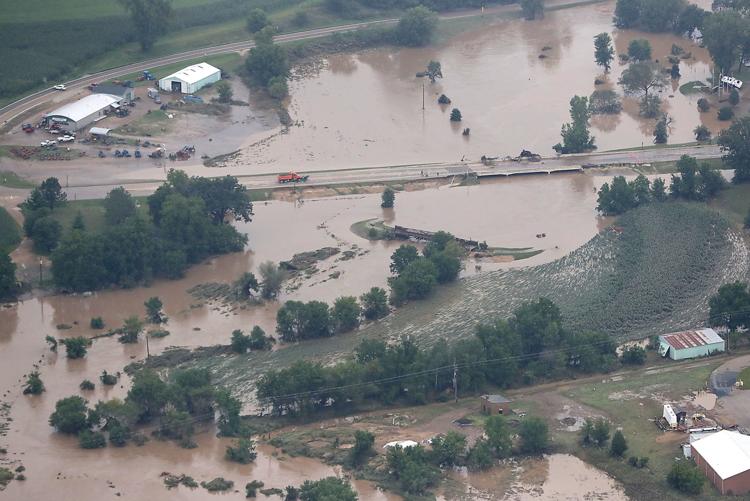 Aug. 28: Vernon County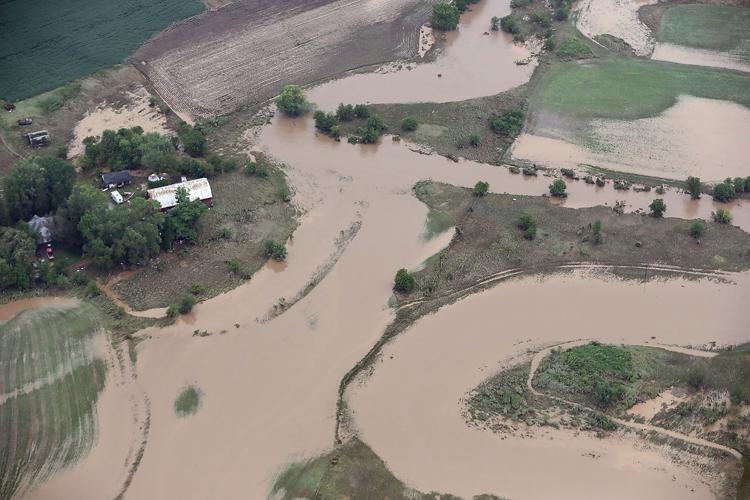 Aug. 28: Vernon County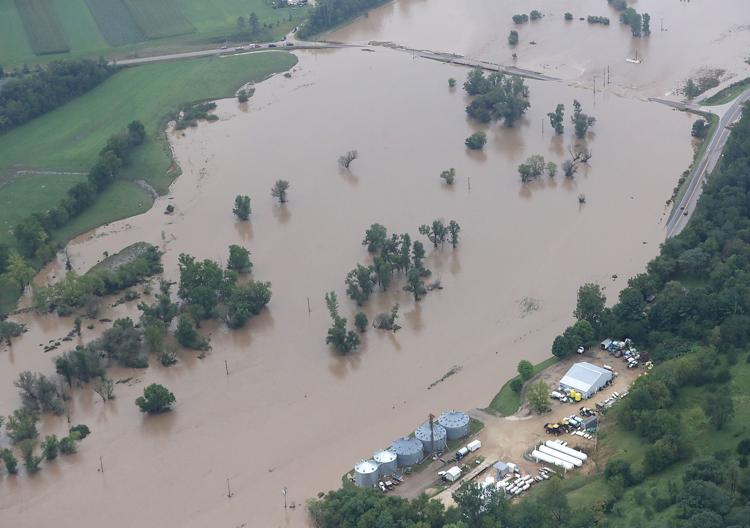 Aug. 28: Vernon County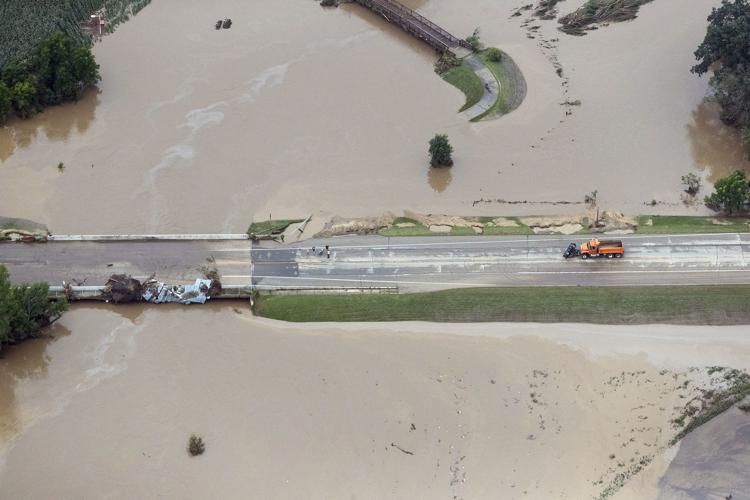 Aug. 28: Vernon County
Aug. 28: Vernon County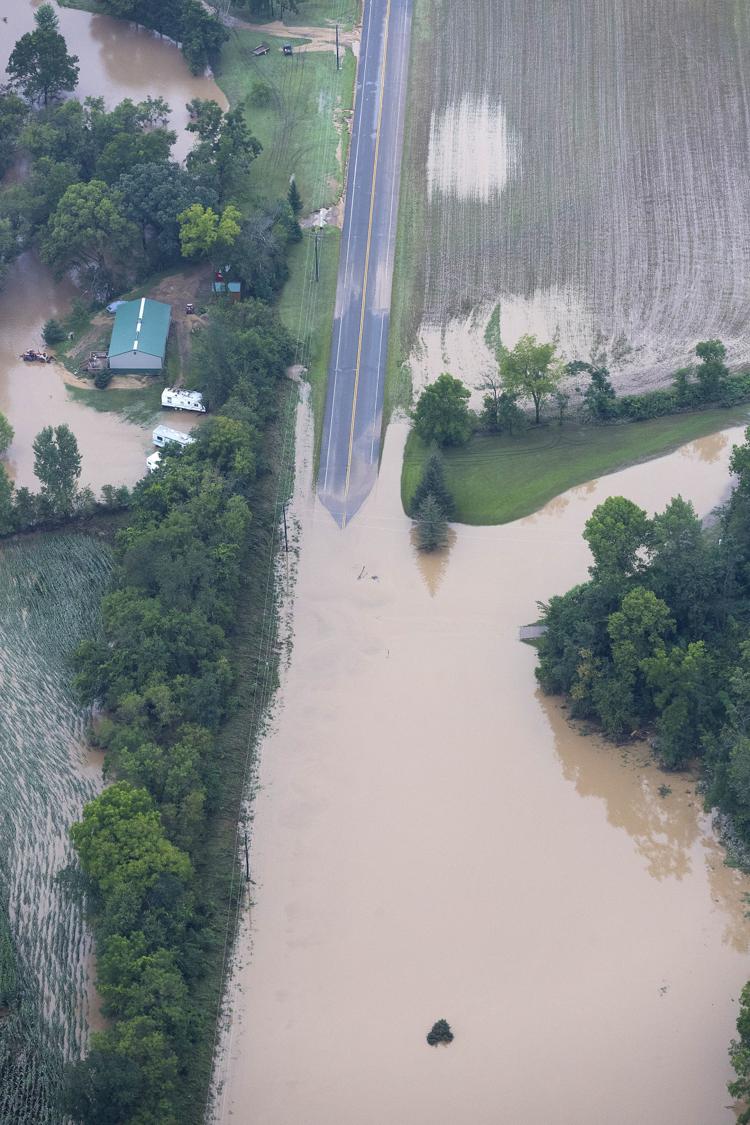 Aug. 28: Vernon County
Aug. 28: Vernon County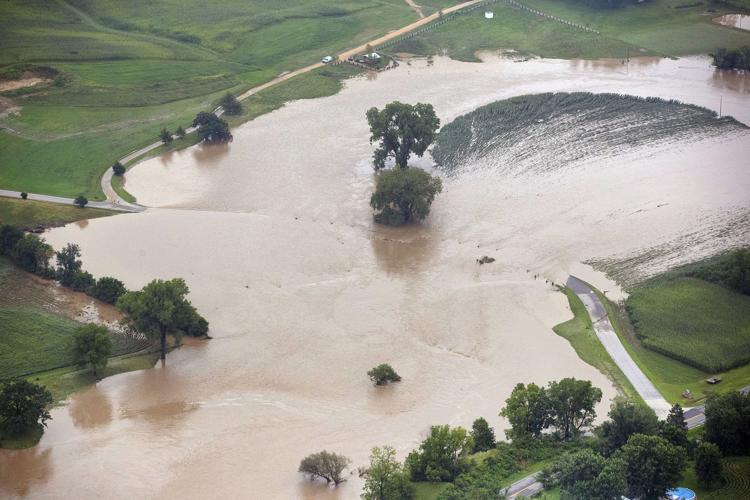 Aug. 28: Vernon County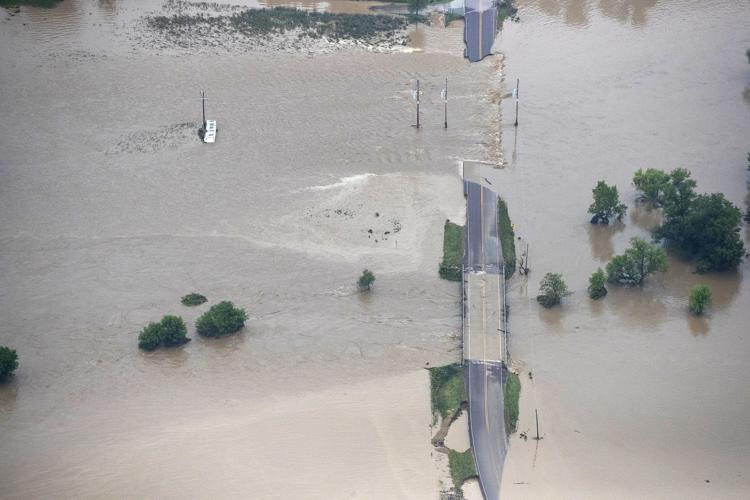 Aug. 28: Vernon County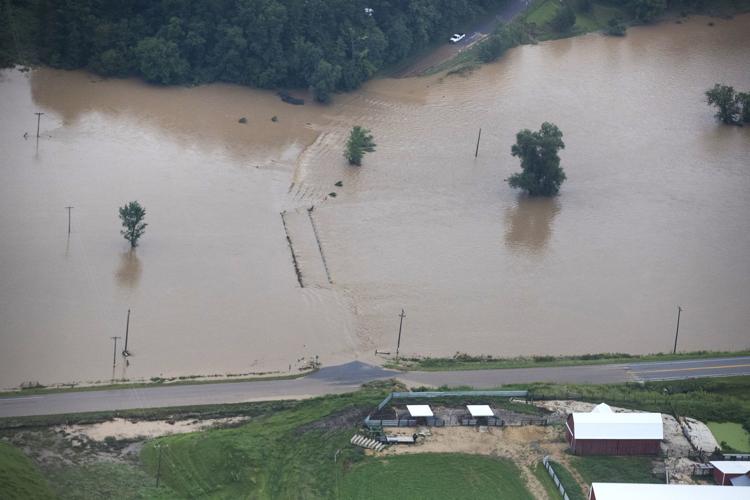 Aug. 28: Vernon County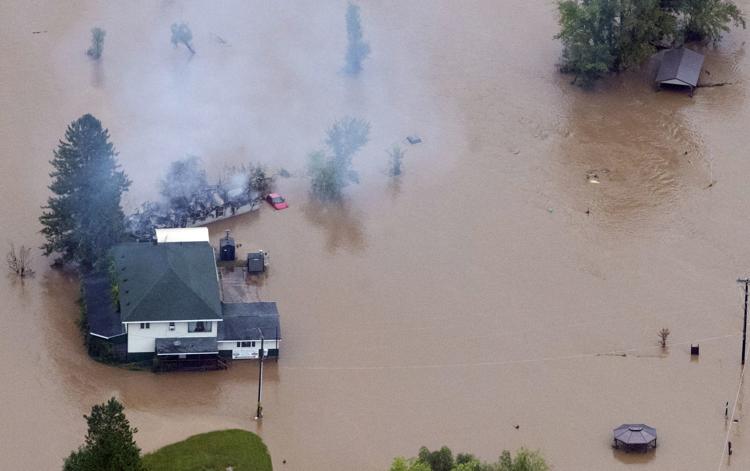 Aug. 28: Vernon County
Aug. 28: Vernon County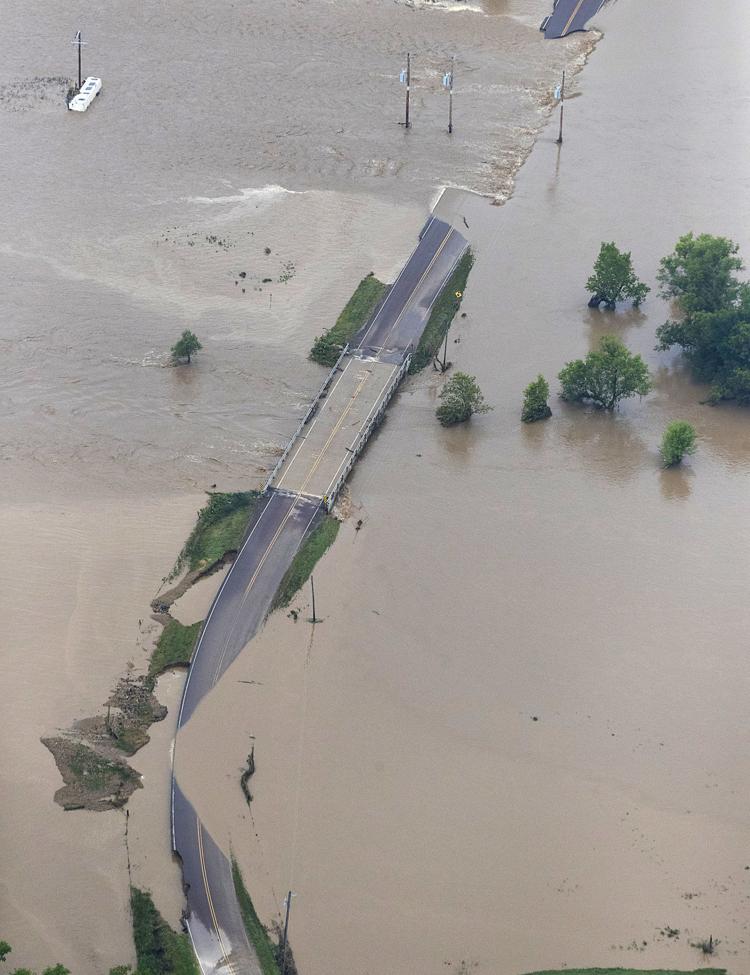 Aug. 28: Vernon County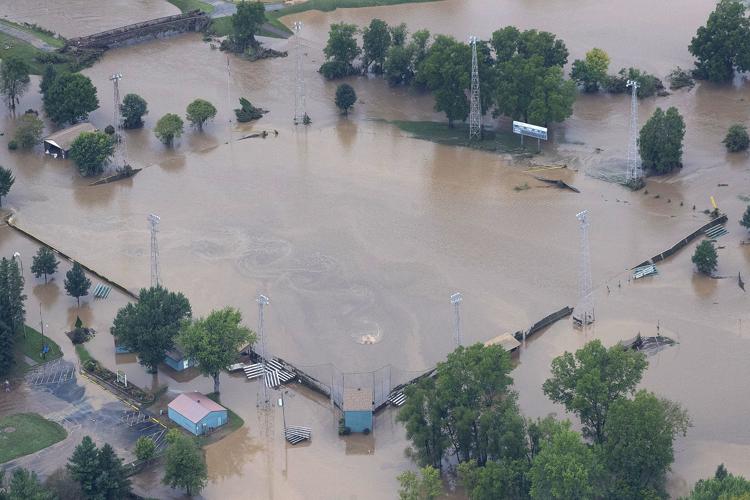 Aug. 28: Vernon County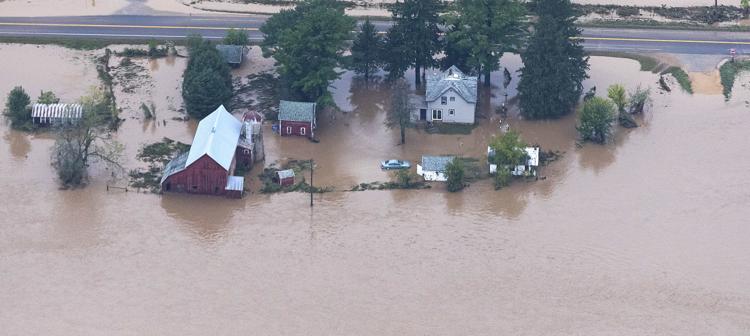 Aug. 28: Vernon County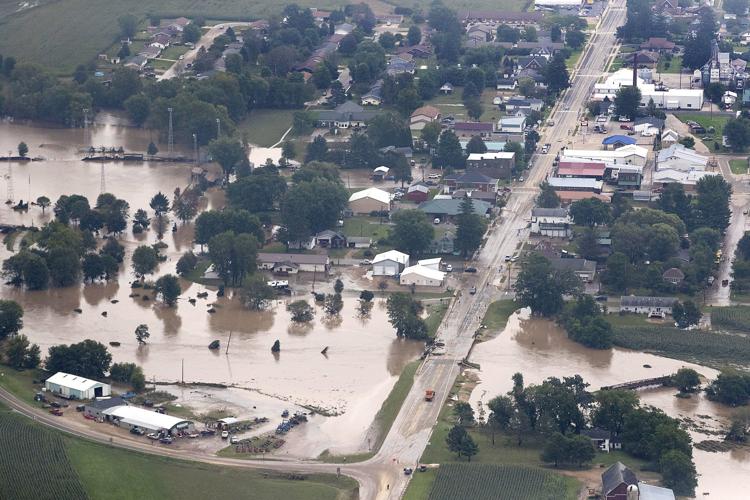 Aug. 28: Vernon County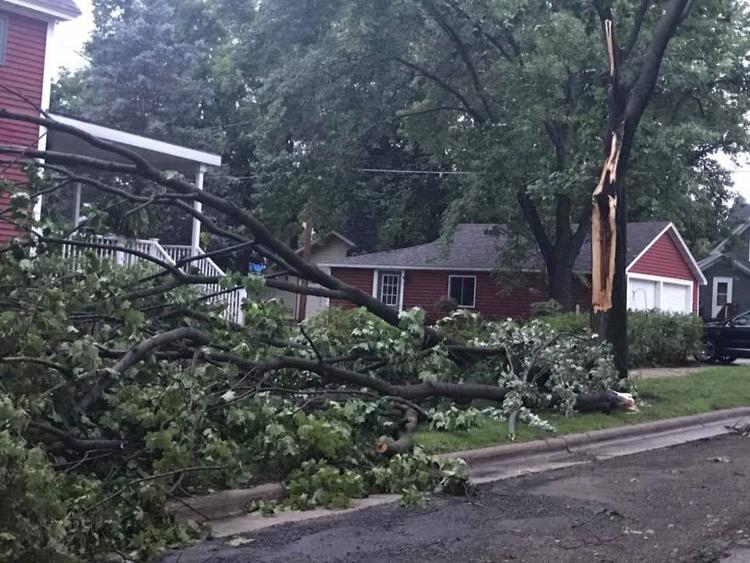 Aug. 28: Coon Valley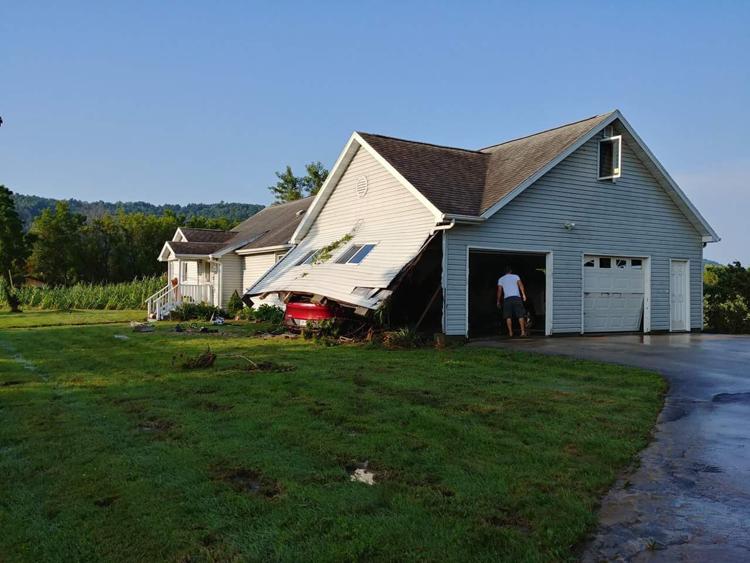 Aug. 28: Coon Valley