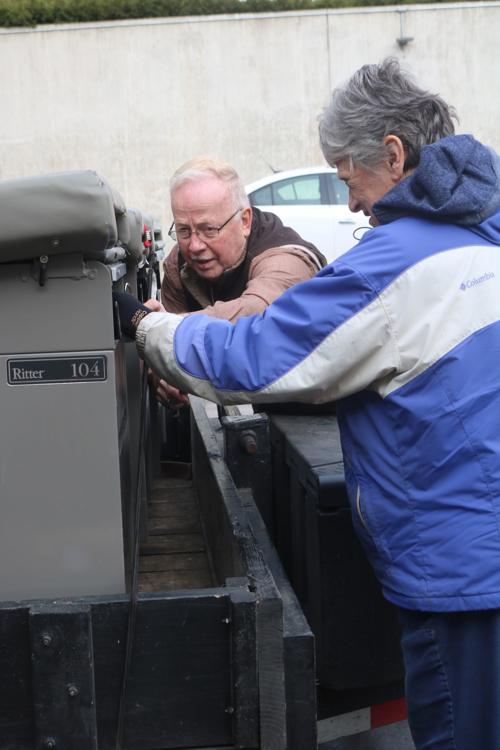 In the wake of swirling winds and plummeting temperatures, volunteers stuffed a 40-foot "medical care package," sending desperately needed aid to rural communities in Laos.
The fully loaded 20-ton container is part of a 10-year-old effort by LTC Global Development Foundation and First Free Church of Onalaska to help modernize Laos' rural infrastructure.
The medical shipment will help establish clinics in impoverished villages, still treating woes that linger from a war that ended almost 50 years ago.
Contributions from private donors as well as Gundersen Health System and Mayo Health Systems in La Crosse helped make the outreach possible.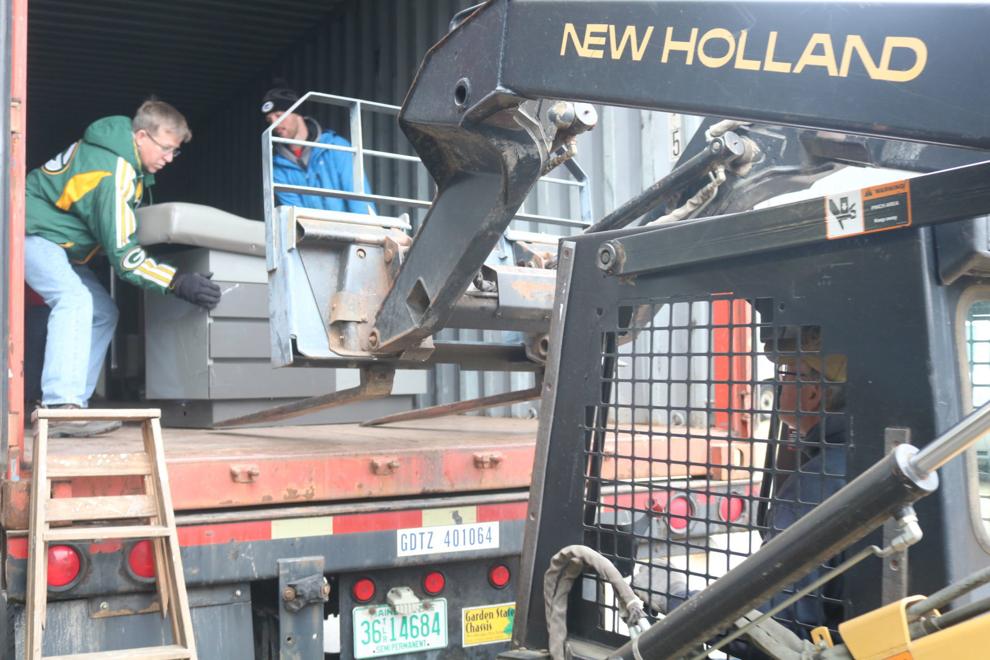 A grim situation
Nearly 70% of Laotians live in rural communities. According to Mines Advisory Group International, a barrage of 2 million metric tons of ordnance rained down on these areas during the Vietnam war.
An estimated 30% did not explode, leaving the rural economy sputtering, but even worse, daily threatening life and limb.
Just under half of Laotians are considered in extreme poverty, (living on less than $1.90 a day.)
"The farther you get from the city, the poorer they are," said Dennis Niccum of Holmen and a volunteer with the First Free outreach.
Niccum, a retired farmer, has been to Laos twice to help with agricultural programing. "They have nothing," he said. "Even the basic needs are hard to come by."
Charlie Dee, also of Holmen said, "Part of the problem is that they can't farm the land. They can only work in areas that are safe." The threat of unexploded ordnance not only limits the amount of land available for cultivation, but often makes farming a deadly game of Russian roulette.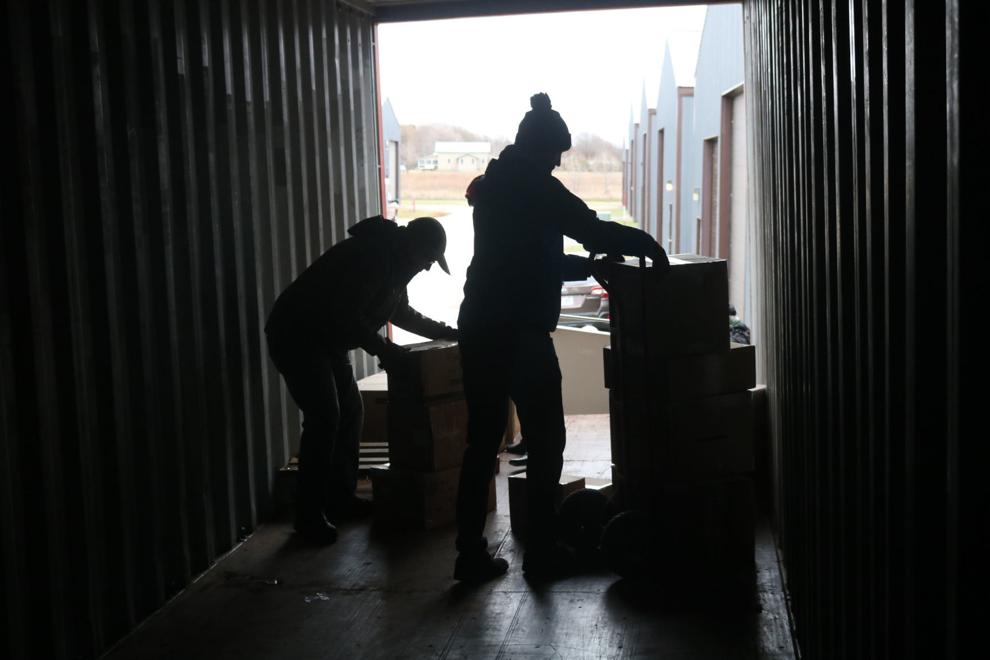 Dee has spearheaded First Free's outreach since its inception and witnessed firsthand the plight of Laos' peasant farmers.
Among the ordnance dropped were about 270 million cluster bombs known to the locals as bombets. "They're similar to a grenade," Dee said. "They're designed to fragment and maim more than they ever kill. Kids pick these things up."
But they do kill. In recent years, explosions still claim many victims; about half are children and many die. Since war's end, casualties have soared to more than 50,000.
"With minimal medical capability, lots of people die from infections and complications," Dee said. Some victims must travel nearly an hour for the most basic medical help.
Dee and his wife Donna make several trips yearly to Laos, often returning with tragic stories. One farmer hit a mine with his hoe while working a field. "Young people have young families, and now with his eyesight destroyed, his wife has to do all the manual labor," Dee said.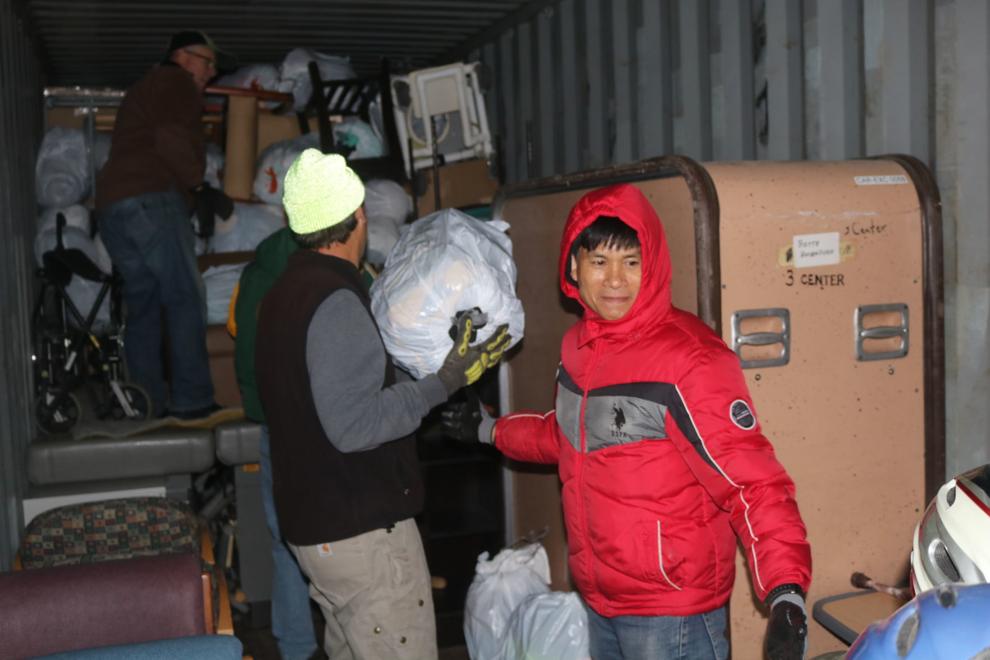 MAG workers recently removed a 500-pound bomb buried about 40 feet from a home where 14 people live in Xieng Khouang province (pronounced sang-kwong). It is the same area where the care package is headed.
Working with partners in Xieng Khouang, Dee and his group have improved agricultural yields and developed small business networks.
One village now boasts the largest grain mill and feed processing operation in the province. And the improvements have attracted attention. Prompted by the progress, the lieutenant governor of the province recently asked for medical assistance.
When the request got back to Dee, he sent out word through his own email list, copying the Southeast Asia Impact Team at First Free Church. Each one in turn contacted their own network. "It was just friends contacting friends," Dee said.
Donations soon poured in: crutches, wheelchairs, 35 stethoscopes, examination tables, office furniture and most of the basic equipment required to stock several medical facilities. Gifts even included 5000 pounds of clothing that conveniently served as packing — all within two and a half months.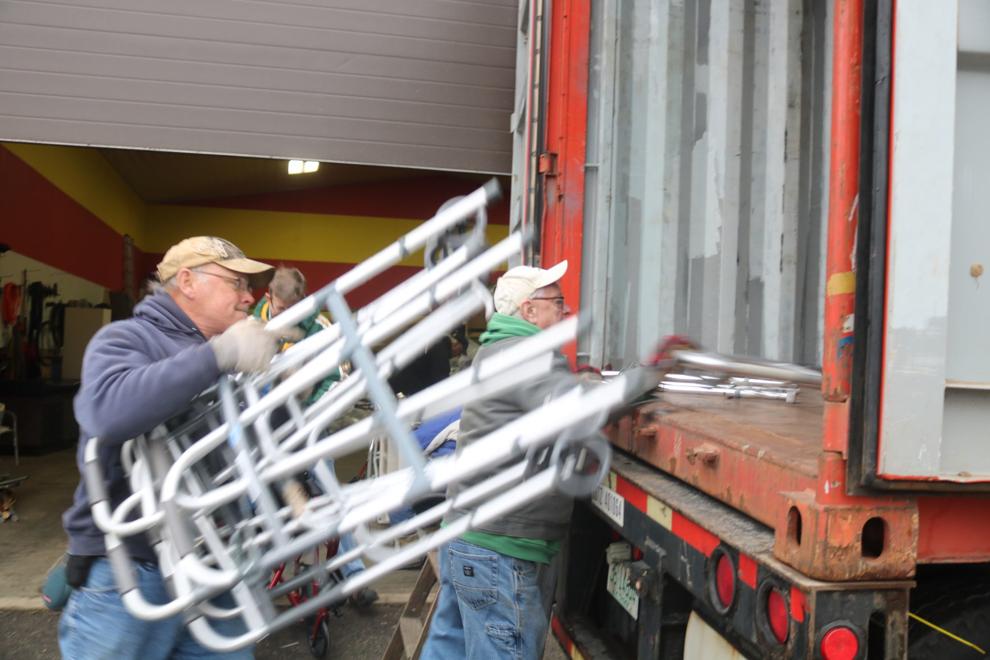 Nearly 75 bicycles from a closed bike business filled the remaining space in the container.
And laboring next to the nearly 20 American volunteers was Nouphone, a Laotian who lives in the capital city of Vientiane and guest of the Dee's.
He'll also be standing on the dock when the shipment arrives in Laos. With limited English, he expressed appreciation to the Coulee Region. The Word of God says it's better to give than receive, he said. Then he added, and we give this to the most needy.
Donations for future shipments can be arranged through LTC Development Foundation of Holmen or First Free Church in Onalaska.