A town hall meeting hosted by Democratic state legislators to discuss Wisconsin's controversial $3 billion Foxconn deal had been going on for more than an hour Tuesday when Isabel Bauer of Onalaska asked the question that drew applause from the audience.
"Why are we spending so much money, giving this company so much money, on something that could fall through?" Bauer asked. "Really, why aren't they paying for a lot of this if they want to be here so badly?"
La Crosse County's state representatives Sen. Jennifer Shilling, Rep. Jill Billings and Rep. Steve Doyle were joined by Assembly Minority Leader Rep. Gordon Hintz of Oshkosh as they hosted the event, meant to answer constituents' questions and learn more about what Wisconsin residents want from Foxconn Technology Group, which started construction in June on a new factory in Mount Pleasant, Wis.
"Those are exactly the questions we asked, and those are exactly the questions that people across the state should continue to ask," Doyle said.
The legislators called for more transparency in the deal, which was signed last November by Gov. Scott Walker after it passed through the Wisconsin Legislature. In the contract, Wisconsin offered $3 billion in financial incentives in exchange for the tech company building a $9 billion facility to manufacture large LCD screens. Since the deal was approved, Mount Pleasant and Racine County has offered Foxconn a $764 million incentive package and the state has agreed to spend $134 million to improve state highways and local roads in the area around the Foxconn site.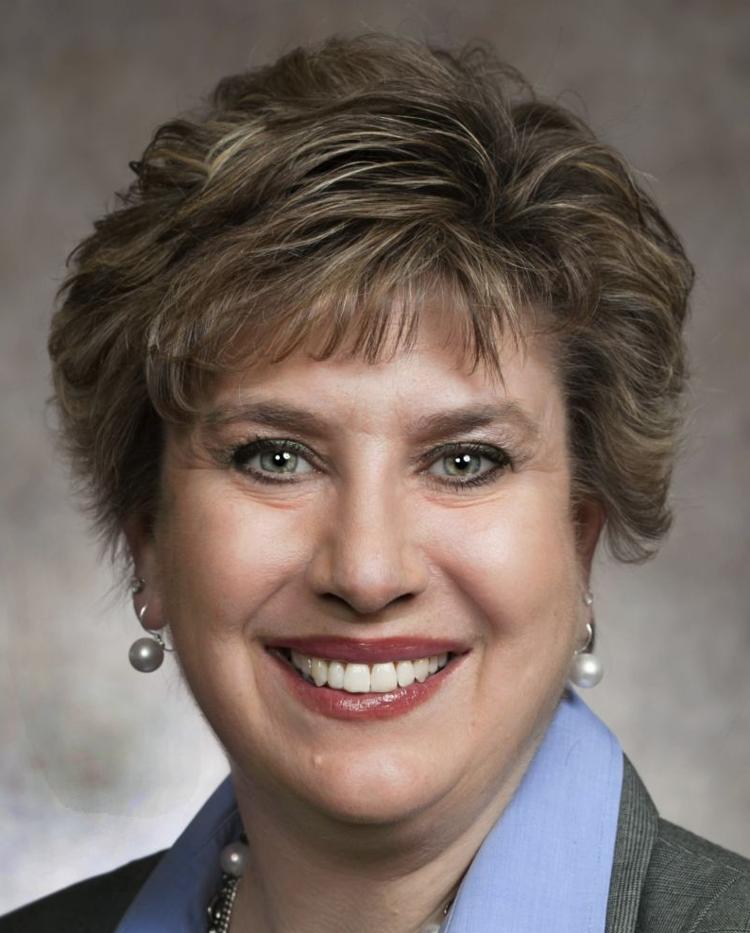 Environmental and financial concerns dominated the discussion, with people like Fran Lee-Edwards expressing frustration with the impact on Wisconsin's wetlands. Under the terms of the agreement, the state waived the requirement for an environmental impact statement.
Lee-Edwards pointed to the state's past investment and pride in its natural resources, adding that if Wisconsin's wetlands are destroyed, they can't be fixed.
"This is a state that we made beautiful, and we take pride in our recreation and tourism. … We don't get this back," she said.
Others were concerned that with the contract signed, there was nothing residents could do to prevent damage to the state's environment or finances from the deal; however, the legislators argued that there were still options moving forward to make the best of the situation.
"Initial harm is being done, but it doesn't have to be the same amount of harm over the next 20 years, if that makes sense," Shilling said.
Shilling encouraged people to vote, but said there is some grey area when it comes to a complex deal like the one with Foxconn.
"We don't have clear answers of what this could look like six months from now if we have a different administration, or if we have the same administration and different leadership, a different majority party," she said.
Doyle said the state legislators have a responsibility to make the best of the deal. While he raised concerns about Foxconn's investment in automation and whether the state would ever see a return on its investment, he also said, "We can't just say this sucks and throw our hands up."
Partnering with the University of Wisconsin system and the state's technical schools to expand job training, especially for people who are homeless, people convicted of a crime and for veterans, is one avenue he suggested.
"Let's get as many jobs as we can, high-paid, well-trained jobs, so that if Foxconn replaces these people with robots, they have a skillset where they can go over to Company XYZ. That's how we make the best out of it," Doyle added.
Doyle added that the state will need to ensure there are auditors and inspectors, making sure the company meets its job goals or is penalized according to the terms of the contract should it fall short of the 13,000 new-job commitment.
"To minimize the downside, we have to be vigilant," Doyle said.