Bethany Lutheran Homes and Inclusa Inc. have reached an agreement ensuring that the 66 Inclusa members who had been facing eviction March 3 can remain in Bethany Lutheran facilities, according to a joint statement they issued Tuesday.
Inclusa had raised the specter of evictions in a letter to its members early this month after it and Bethany Lutheran disagreed on Inclusa's plan to reduce the rates it would cover, based on lower Family Care reimbursements.
The fact that Inclusa members will be able to stay in their Bethany Lutheran Homes is a comfort to the residents, said Frank Mauss of La Crosse, whose mother-in-law, Lee Wilcox, moved from California about 18 months ago to Bethany on Cass to be close to him and his wife, Sharon Lukert.
"She's very much relieved she doesn't have to be worried about moving, after being settled in," Mauss said. "There just weren't other places to move."
Bethany Lutheran CEO Todd Wilson said, "We are pleased that our contract with Inclusa will remain intact with a desire for our relationship to grow stronger as a result of our recent negotiations.
"Meeting the health care needs of an aging population, while navigating through a complex system of different payment methodologies and continuously changing regulatory compliance measures, creates a unique set of challenges for everyone throughout the entire health care spectrum," Wilson said in the joint release.
Inclusa and Bethany Lutheran Homes are contractually connected to support Family Care, a long-term care program in Wisconsin that offers support and services to seniors with complex health-care needs and adults with disabilities.
In partnership since the Family Care pilot program was established in La Crosse County in the early 2000s, both organizations have a shared commitment to serving the community and its residents, the statement said.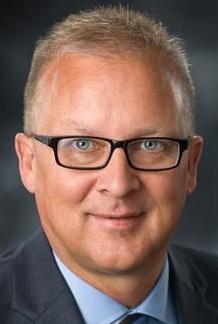 Mark Hilliker, CEO of Stevens Point-based Inclusa, said, "Our No. 1 priority is to honor and support those we serve, followed closely by our partnership with the providers who uphold that support.
"Continued collaboration with Bethany Lutheran Homes allows us to maintain those priorities, and we are grateful for the opportunity to honor what it means to be home for the residents of Bethany Lutheran Homes," he said.
Bethany Lutheran, which serves 600 people in its facilities in La Crosse, Onalaska and Holmen, is one of Wisconsin's largest long-term care providers, with a range of care and services for the elderly. Its services include skilled nursing, short-term rehabilitation, transitional care, memory care, assisted living, independent living and mobile meals.
Inclusa manages long-term care services and support for more than 15,500 Family Care members in its 51-county service region in Wisconsin. It was formed a year ago in the merger of Community Care Connections of Wisconsin, Western Wisconsin Cares and ContinuUs.