On March 17, Kayla Hanson was getting ready for her serving shift at Digger's Sting in downtown La Crosse.
She called the restaurant that morning to make sure it was still open, as the state and area began to feel the surrealness of the pandemic.
Her manager told her it was still open and running, and to still come in. But by the time her evening shift came around, that changed.
"When I got there I was told we were shutting down at 5 p.m.," Hanson said.
The abrupt decision came from Wisconsin Gov. Tony Evers, who ordered all bars and restaurants to close across the state that day. At the time, Wisconsin had just 70 positive COVID-19 cases.
Everyone at Digger's thought it would just be short-term.
Hanson remembers asking her boss if she could have one of the opened bottles of red wine that day, knowing that their system only keeps them unoxidized for two weeks. Her boss said that they wouldn't be out of business that long.
But two safer-at-home orders from Evers would board up even more businesses, and keep restaurants and taverns limited to just takeout and delivery options until at least the end of May.
"They're all probably expired now," Hanson said.
"Two weeks went by. And another two weeks," she said. Hanson hasn't worked at Digger's for nearly two months now.
Since that day, the state has had nearly 10,000 cases of COVID-19 and nearly 400 people have died from the disease as of Friday.
And workers in the service industry have had to juggle the complicated romance of being deemed essential in a society that once took them for granted.
Shortly after non-essential businesses were forced to close, unemployment rates across the country skyrocketed. In April, Wisconsin's state unemployment numbers were projected to reach at least 27%.
In the first week of March, 4,951 Wisconsin residents filed for unemployment in the state, according to the state Department of Workforce Development.
But those numbers rapidly grow, and in the last week of April alone, 39,278 Wisconsinites had filed for unemployment.
For Morgan, a student at the University of Wisconsin-La Crosse, losing her job at a rural bar during the pandemic has proven particularly stressful on her finances.
Morgan has worked at the bar for almost two years, where she's paid under the table in cash. She requested not to use her last name or the name of the bar in order to protect her employer because of this.
But the situation has made it impossible to receive unemployment benefits, not being able to prove her income.
Like many college students, Morgan also wasn't eligible for the CARES Act stimulus check for $1,200, because her parents claimed her as a dependent on their federal income tax return.
She hasn't had a single shift at the bar since February, and had to move home and quickly find a subleaser for her apartment in La Crosse because she couldn't afford rent, while finishing up her semester online.
"The next day I drove my parents' minivan up to my apartment to collect my things," Morgan said. "The switch in environment, routine and college class format was extremely upsetting, but not having an income was an added stress."
"I don't feel like an independent adult anymore," she said.
Hanson, who had been working at Digger's for three years, was fortunate enough to receive unemployment for her hours lost at the restaurant.
"I was lucky with the unemployment thing," she said. She applied on March 19, and two weeks later started receiving $370 a week.
"I know a lot of other servers and bartenders in my position who are only making $100 in a month, or a week, so I know I'm really lucky that way, too," she said.
Hanson also has been working as a server at Rosie's Cafe for four years, a cozy diner on La Crosse's South Side, where she's been able to pick up about 20 hours a week placing and filling to-go orders.
But compared to her previous 80-hour work weeks spread between the two restaurants, it's been a distressing change.
"I'm still making significantly less than before this," Hanson said. "Just to go from that to nearly nothing? That's been rough."
And where the financial hardships are hitting individual servers, cooks and bartenders, it's also hitting their employers, leaving some restaurants wondering whether they'll be able to recover at all.
"We kind of just got everything squared away and kind of got on our feet," said Oliver Beechler, the sous chef at Fat Porcupine, "and then we had to completely close down."
The noodle bar in downtown La Crosse had just opened in December before having to shut them down again. For them, the uncertainty is looming deeper than more established restaurants around the city.
"Once the dust settles with the virus, it's not as simple as just opening up the doors," Beechler said. Only management has been working at the noodle bar since March to offer takeout options.
The crew knows they may have to rehire employees again and start from scratch on things like food shipments — much of their inventory is fresh ingredients to make menu items — with little to no revenue built up when they're allowed to reopen.
"We're just trying to figure out how we're going to actually be able to [reopen]," Beechler said. "It's going to be really, really hard to accommodate."
"It's essentially like opening up your business again," he said.
Beechler himself hasn't faced as strong of a financial hardship as most in the service industry, an experienced chef who has worked at establishments around the city like Fayze's and the La Crosse Distilling Co. before landing at the Fat Porcupine.
But finances aren't the only thing weighing heavy on the service industry employees as they wade through the muddy waters the pandemic has created for them.
"It was honestly heartbreaking," Beechler said of telling the staff that the noodle bar would be closing. "There were a lot of tears, a lot of emotions. We were just starting to all get to know each other … then we just all had to put it to a stop immediately."
Beechler started his career in the service industry a few years ago, after dropping out of college when his second child was born. He took the first job that was available, which was making pizzas at a bar in Onalaska.
"I just kind of fell in love with it," he said. "It was very sporadic, and I didn't necessarily ever plan to become a cook. But learning food is a lot more than tastes, flavors and smells."
"People bond over food," he said.
"I went from running a line with a bunch of cooks for 8 to 16 hours a day, to teaching a 5-year-old to read and write," Beechler said. He and his wife, who is also in the service industry, have been able to stay at home with their two kids during the lockdown.
Hanson has been in the service industry since she moved to La Crosse for school six years ago. What started out as a way to get her through school turned into a more than full-time career which kept her bustling and busy.
But now that her hours have been reduced to a fourth of what they used to be, she's finding herself growing stir crazy.
"I'm not usually home this much," Hanson said. "I've run out of things to see on TV. I don't know, it's just — I'm bored at this point."
And on top of it all, restaurant and bar employees feel like they're being put through mental whiplash through it all.
Now deemed an essential worker while other members of society are being told to sit it out, many in the service industry are soaking up the love and appreciation they're receiving.
"It's kind of nice, I feel like I'm getting a lot more 'thank yous,' " said Hanson, who added that a lot of her regulars have been coming in to Rosie's to check on her and leaving her large tips.
But many are wondering where the appreciation was before the quarantine, and if it will stick around when this is all over.
"It's kind of a backhanded compliment I guess, to be called an essential worker," Beechler said, noting that the service industry offers notoriously low wages.
"When the dust does settle, what kind of changes will we see?" he said. "Right now it seems a lot more like a 'thank you,' not like a plan."
"We've been essential for a really long time," Beechler said.
"The service industry can make you kind of jaded sometimes," Hanson said. She expects to have a good first few months back at work before treatment of servers reverts back to the way it was.
"The fact that people can rally together now is great, and I'm really happy for that, "but I'm not going to become thin-skinned when I go back to work."
While other workers are told they can stay home and work through Zoom calls or email, service industry workers are still putting on uniforms, tying aprons, firing up grills, packing up people's lunches and meeting them on curbs or doorsteps.
For them, it's either weather the storm that COVID-19 has brought, or don't work at all.
---
The May 31 event was hosted by the Wisconsin National Guard and funded by the federal government.
Primitive Parlor Salon & Barber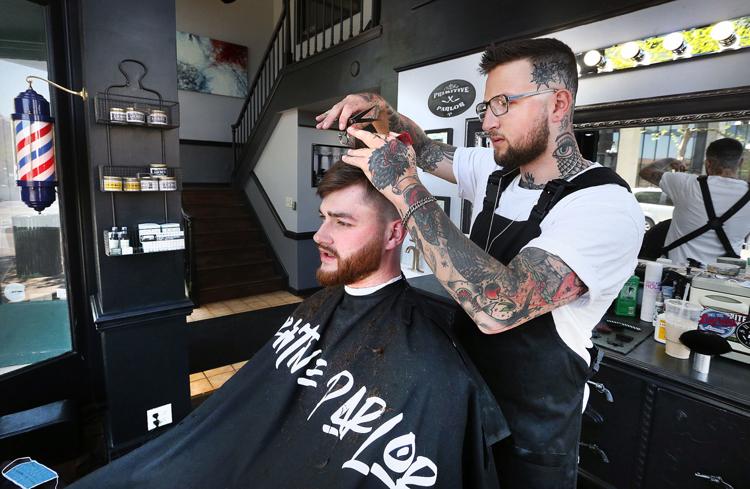 Steady business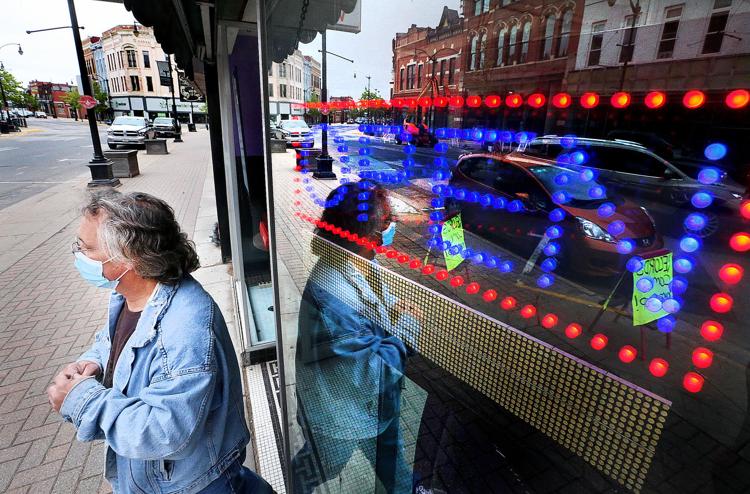 Cameron Park Farmers Market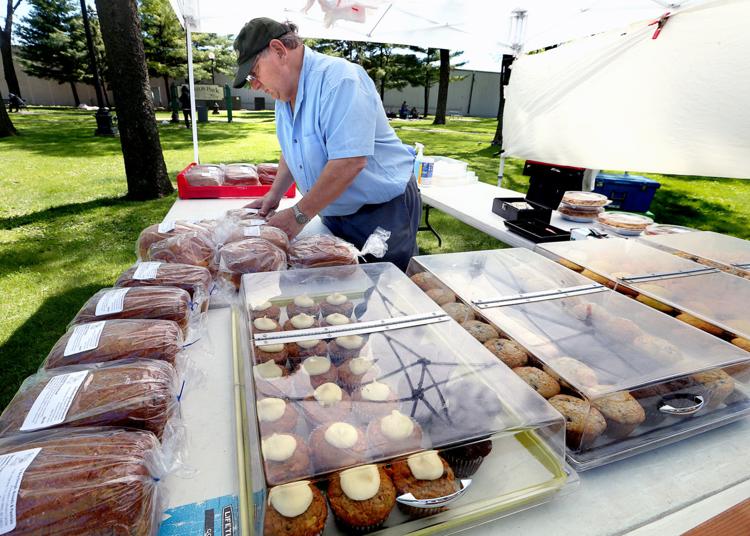 Dewey's Side Street Saloon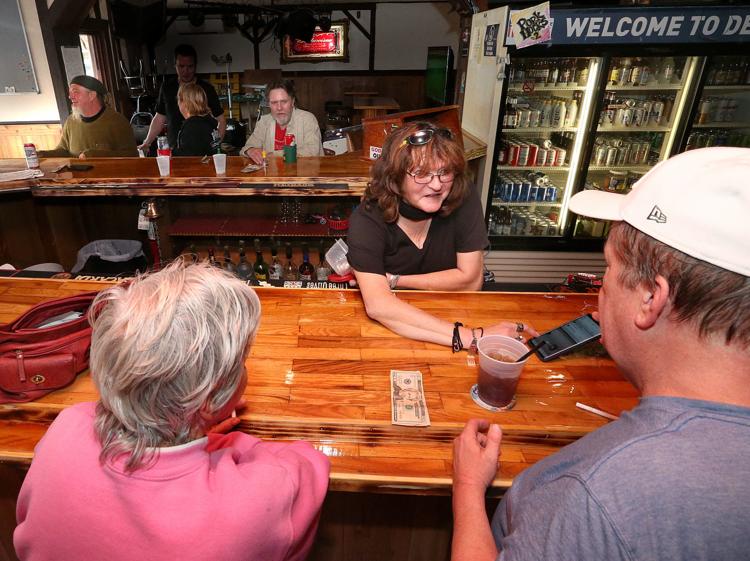 Debo's Vintage Emporium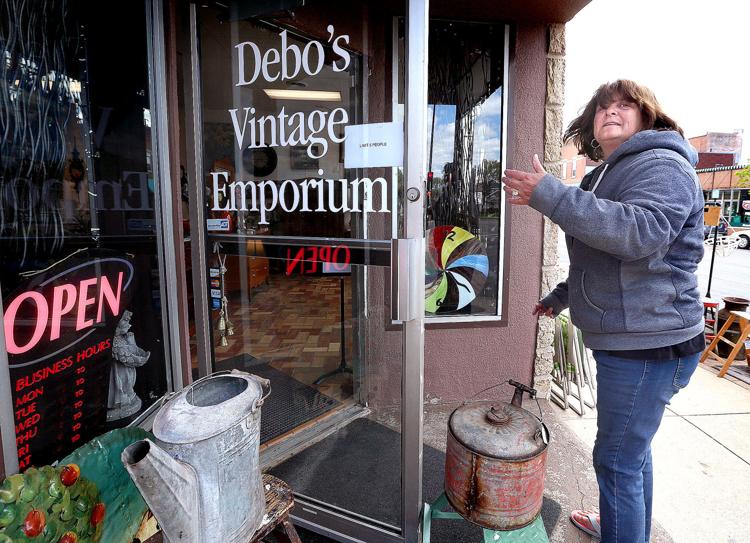 Washburn Community Garden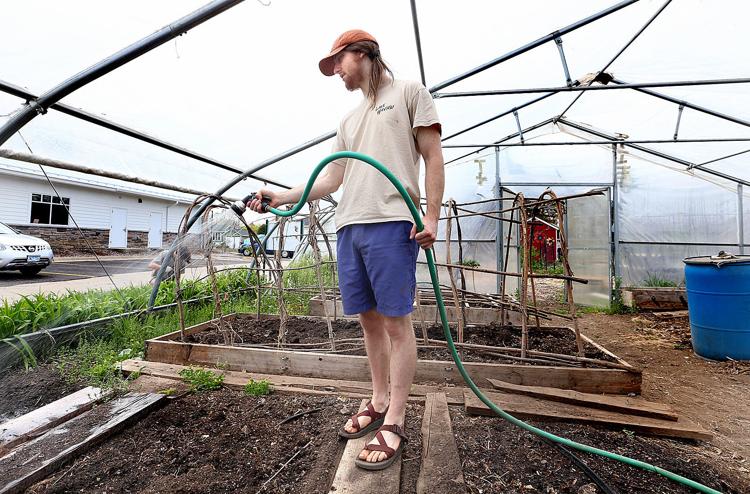 Logan High School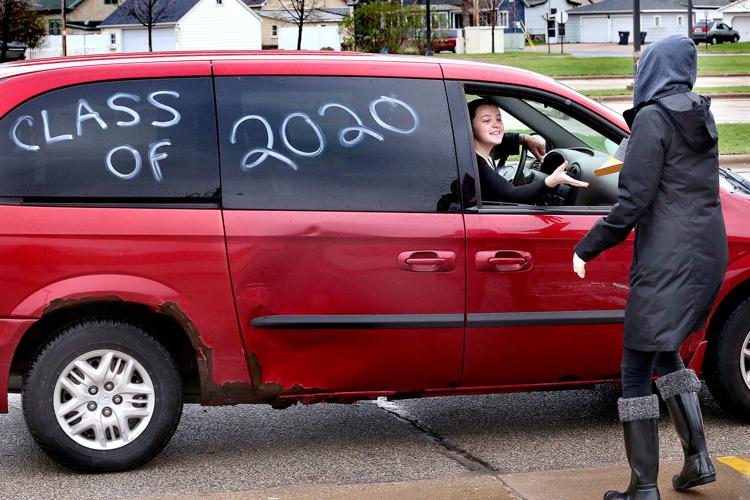 Golf courses open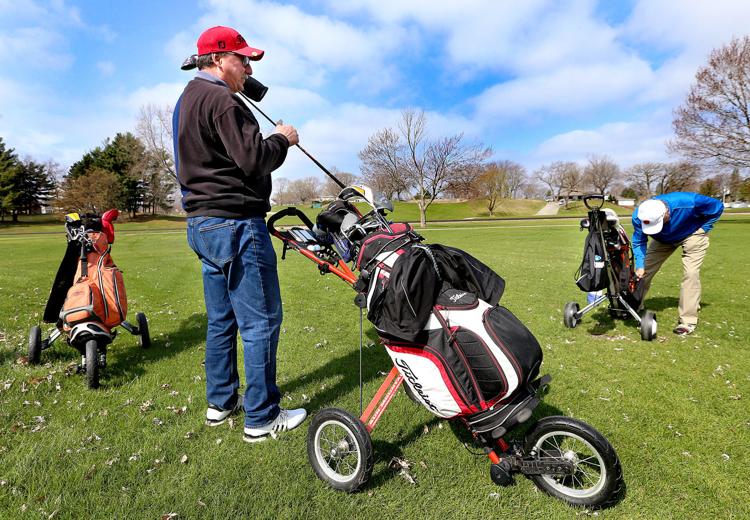 Weigent Park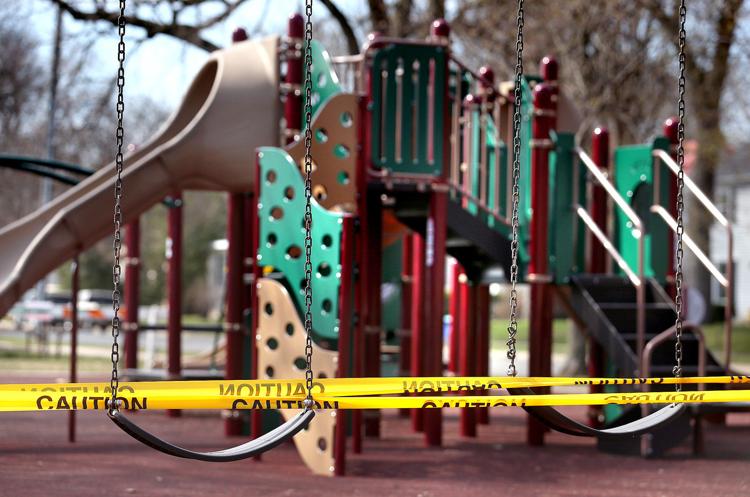 AmeriCorps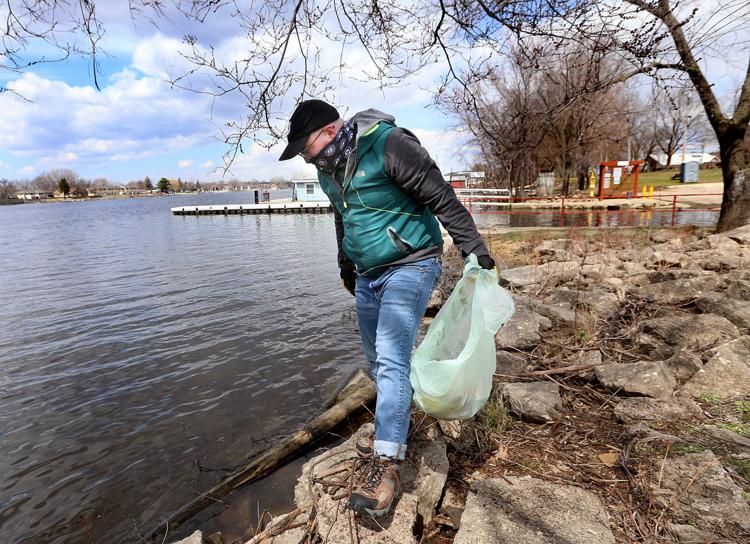 Food Drive Fridays underway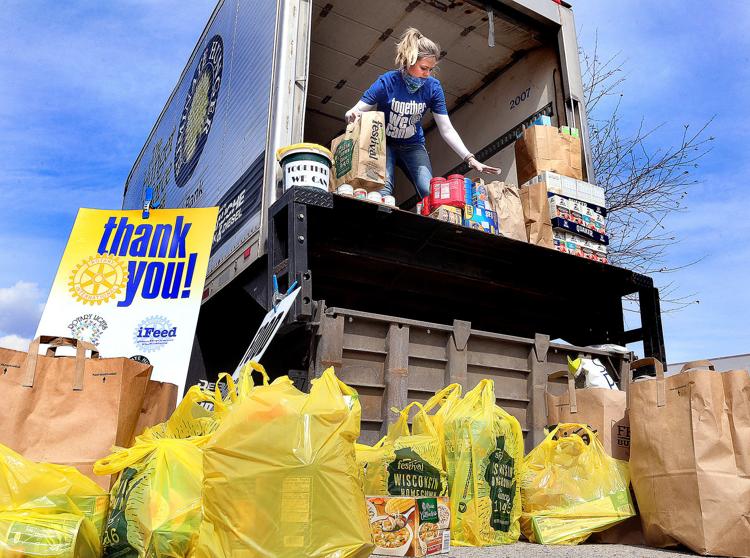 Jackson Plaza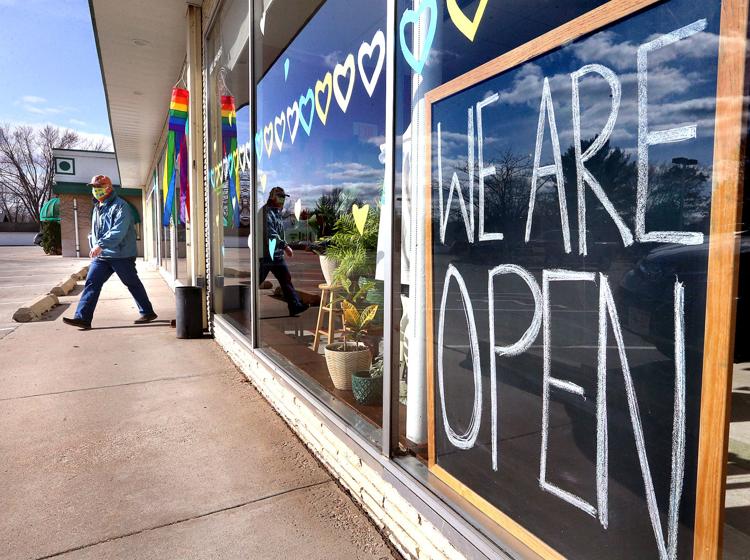 Cameron Park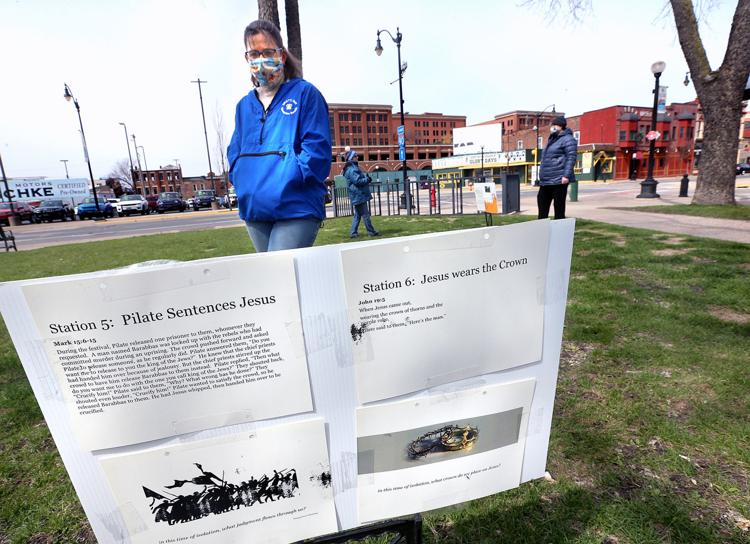 King Gambrinus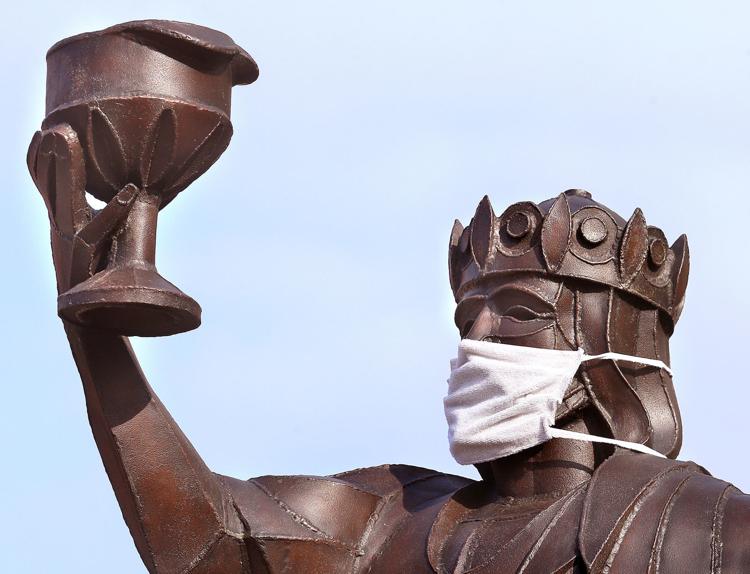 Wisconsin voters woke up Tuesday with the choice to still head to the polls for the spring election, despite the present threat of the COVID-1…
Downtown La Crosse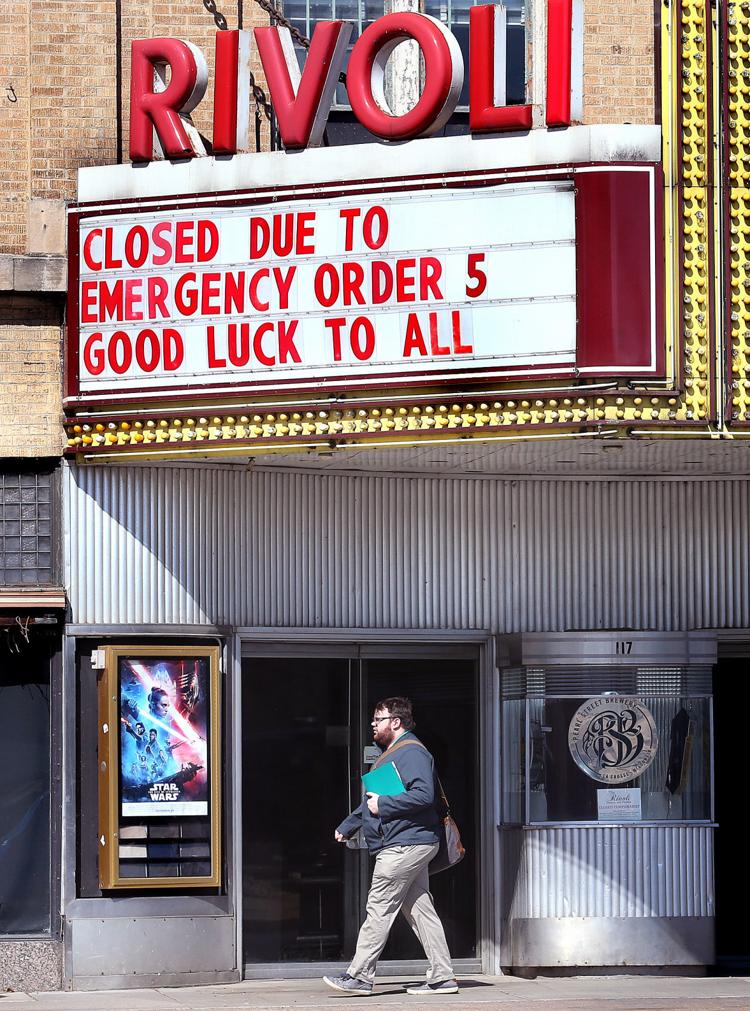 Mayo Health System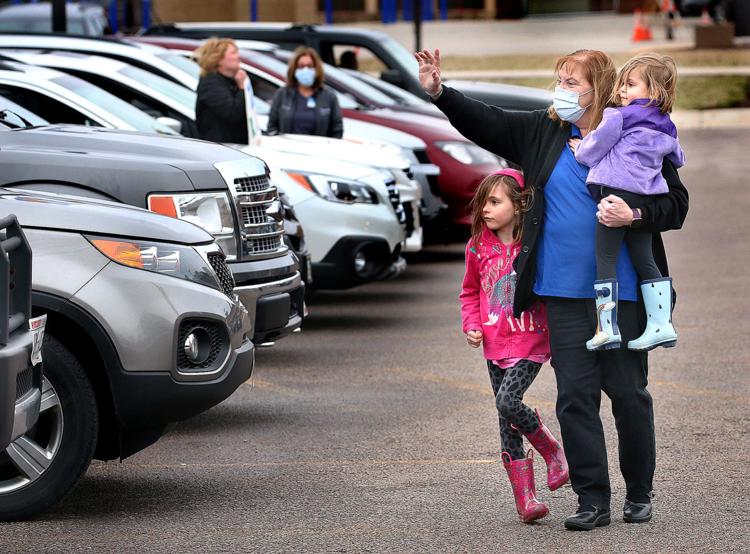 RSVP volunteers make face masks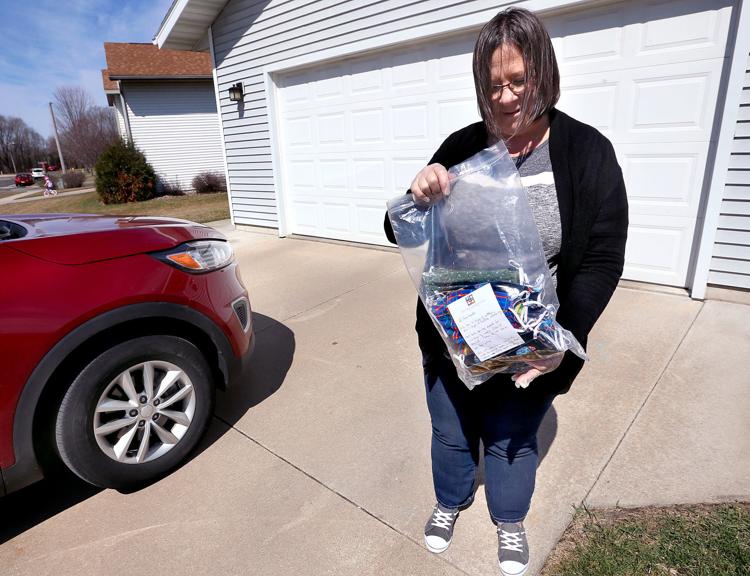 Rosie's Cafe in La Crosse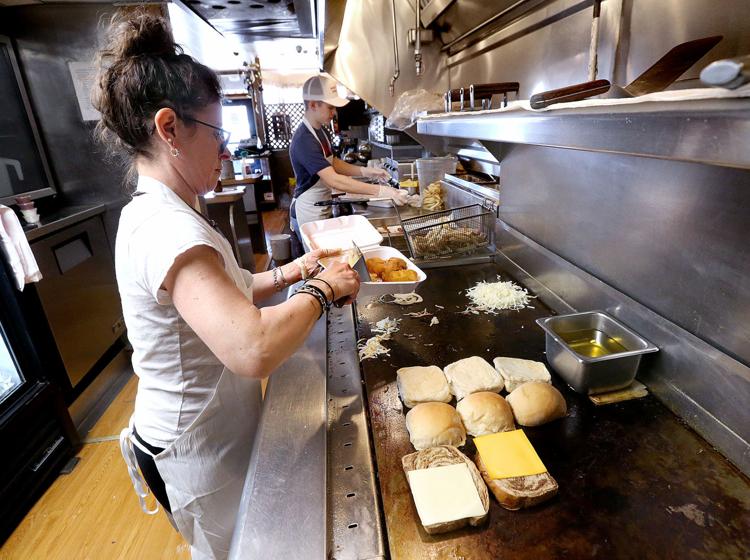 Jen Rombalski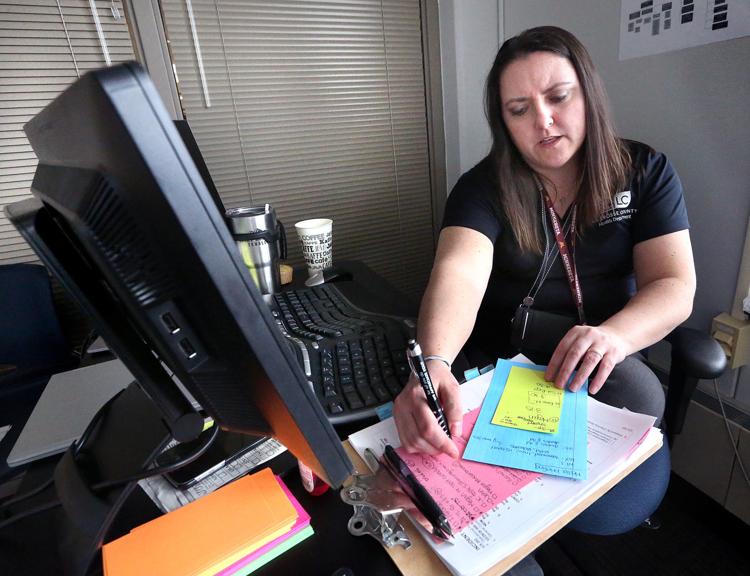 Warming Center meals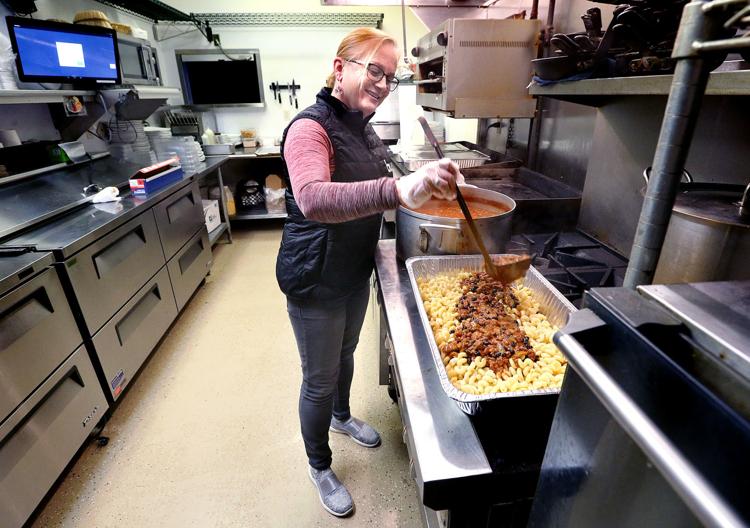 Trane. Co.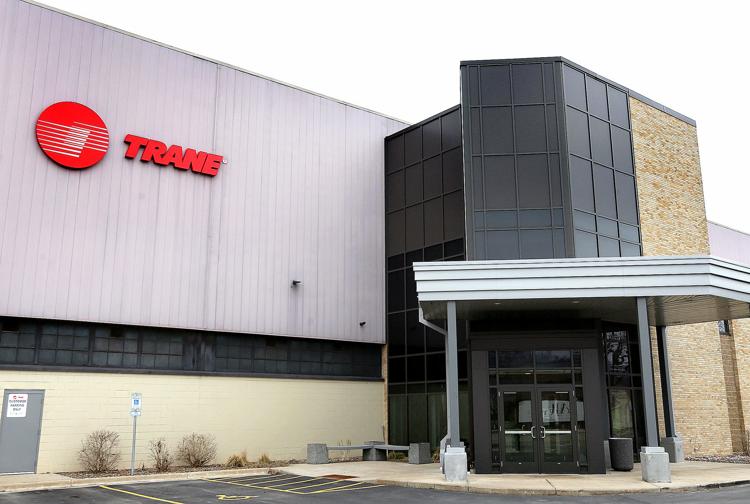 Rudy's Drive-In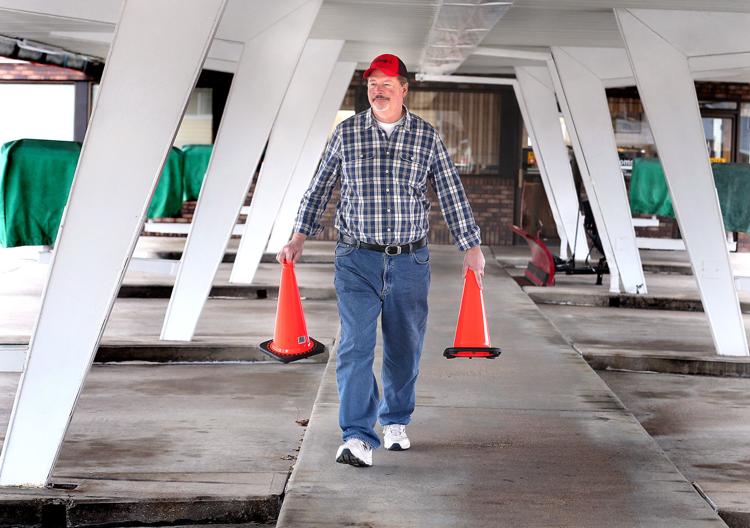 Online art classes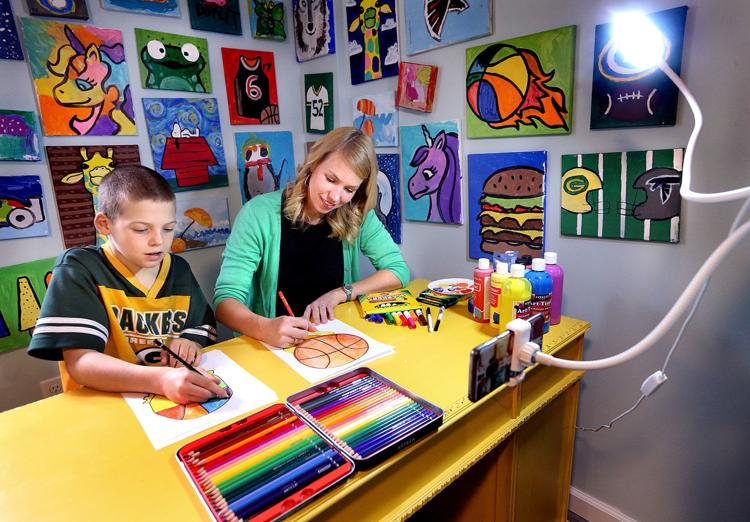 Essential electricity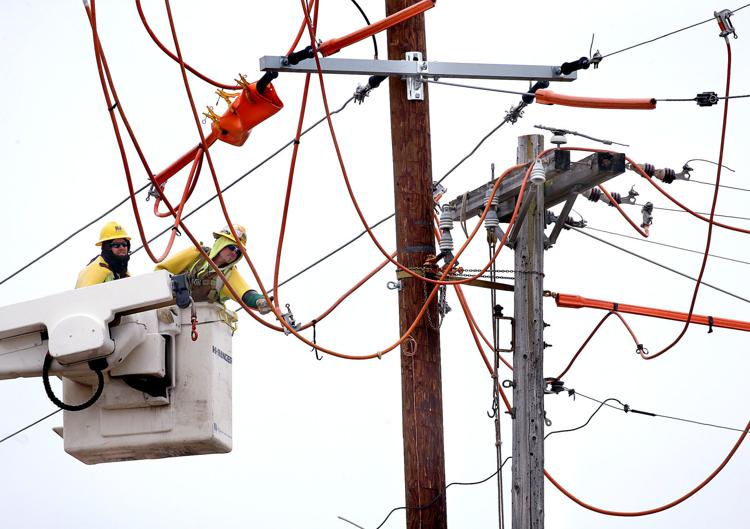 Crafting at home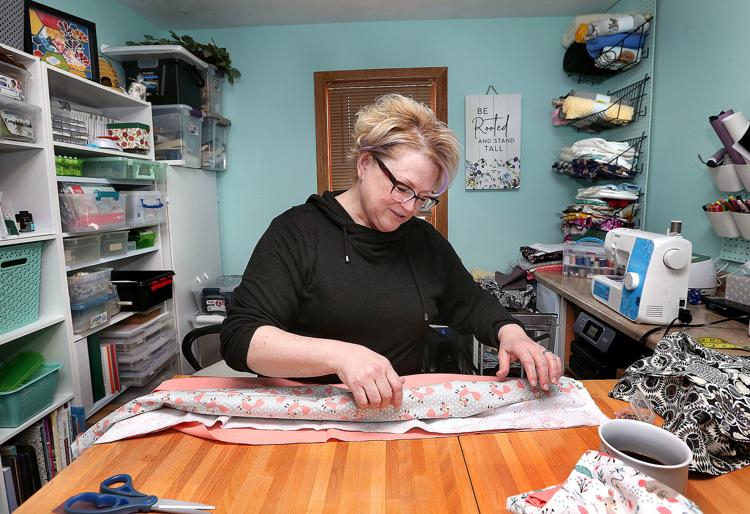 Downtown La Crosse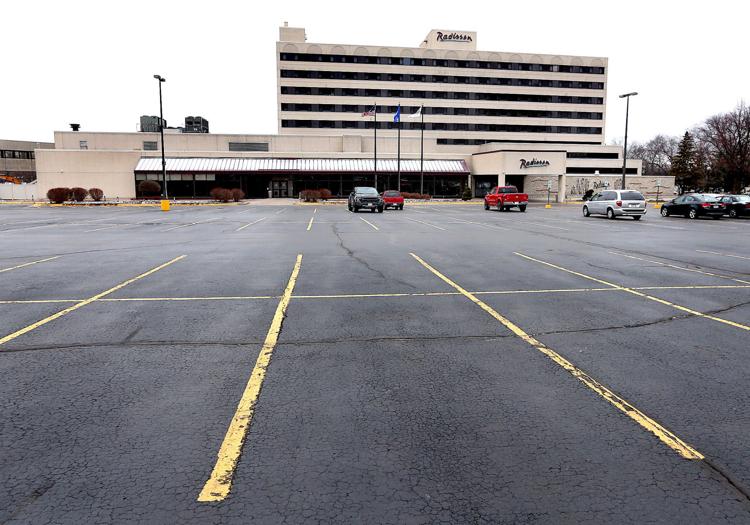 Blood drive
UW-La Crosse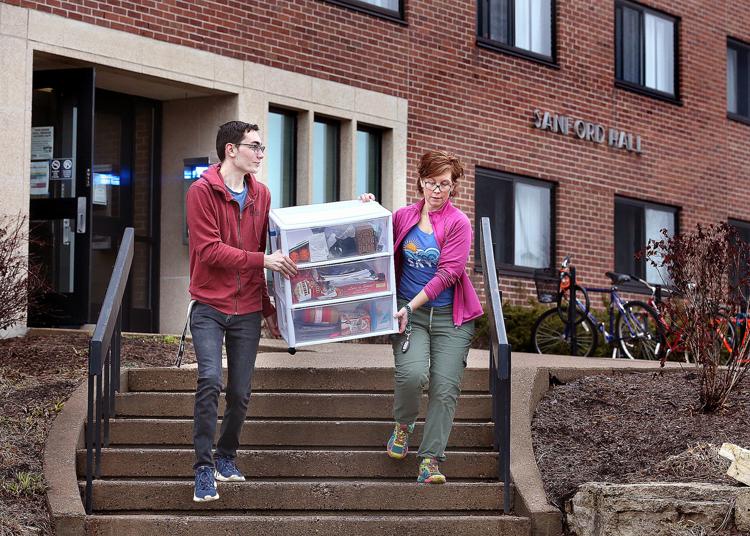 Downtown La Crosse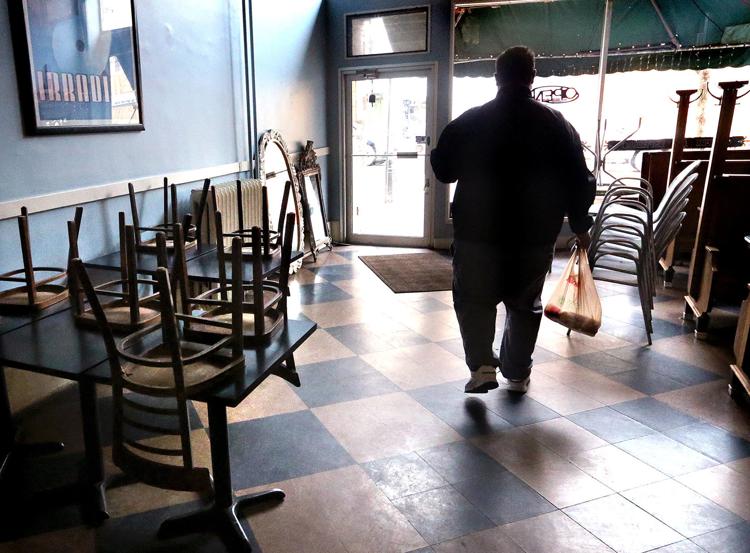 La Crosse County Administrative Center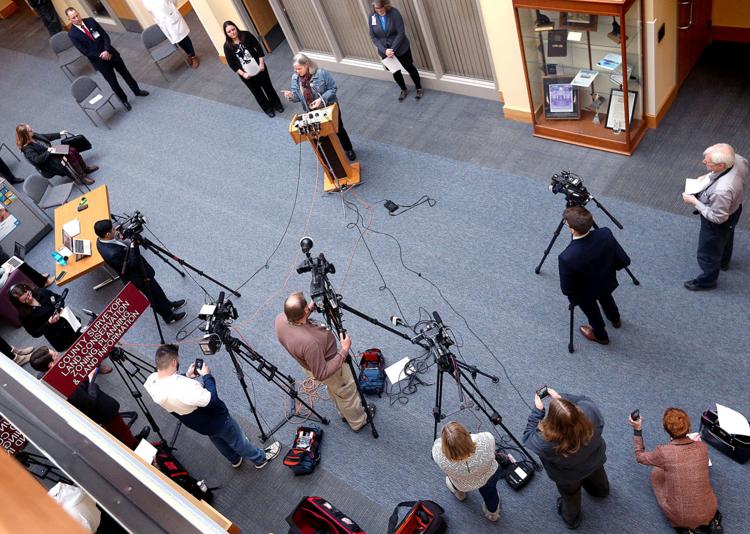 COVID-19 testing
La Crosse Library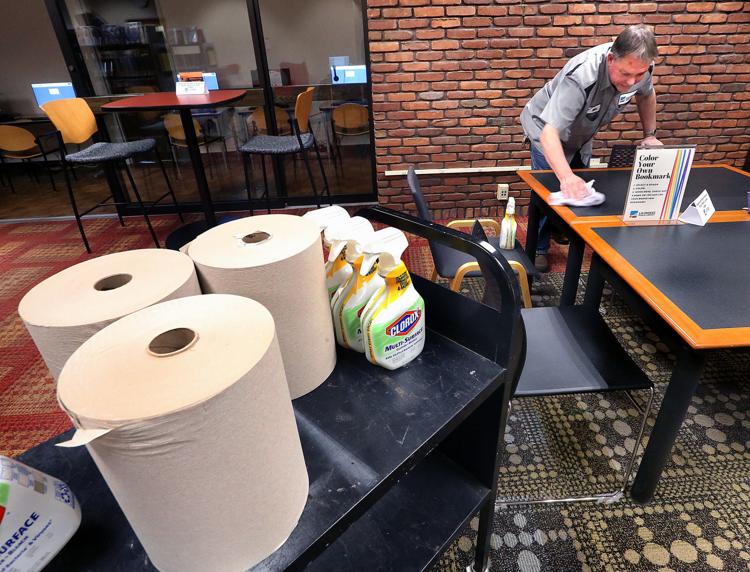 Concerned about COVID-19?
Sign up now to get the most recent coronavirus headlines and other important local and national news sent to your email inbox daily.