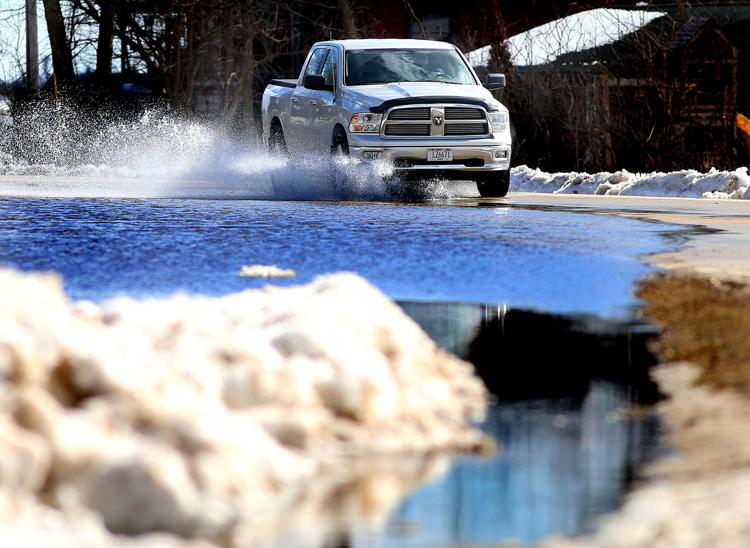 La Crosse County was under a flood warning until 7 p.m. Friday, as the La Crosse River is out of its banks in the northern parts of the county.
The warning also included Crawford, Monroe and Vernon counties in Wisconsin, Houston County in Minnesota and Allamakee County in Iowa.
Many secondary roads are also being flooded by high water. Officials in La Crosse, Vernon and Trempealeau counties are updating closures online.
The Mississippi rose nearly 2.5 feet by 3 p.m. Friday, to 9.2 feet. Flood stage is 12 feet.
Volunteers shoveled sand into burlap bags Friday morning in the parking lot of Holland Town Hall as part of a multi-day ongoing effort to supply area residents with the means to stave off rising floodwaters.
Marilyn Pedretti, the town clerk for the town of Holland, and a dynamic group of volunteers began filling sandbags on Thursday afternoon for area residents to use to protect their homes.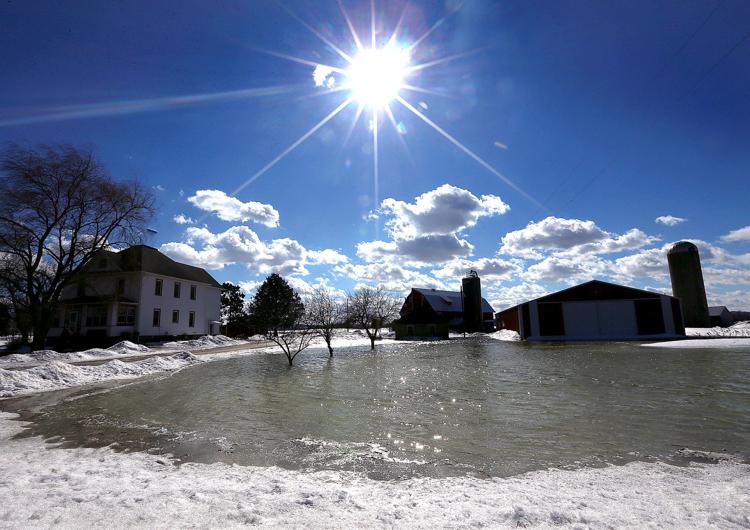 Anyone who needs sandbags is welcome to them, Pedretti said. The effort isn't limited to residents of the town of Holland, and anyone who is willing and able is encouraged to volunteer to help fill the bags.
Recent warm temperatures led to the rapid thaw of snow and ice and the overflow of retention ponds and ditches. That led to flooding in some areas, including residential streets.
Lora Purnell, a resident of Holmen, and her 26-year-old special-needs daughter stayed at a motel Thursday night and were considering extending their stay through Friday night because parking their car on dry land and walking to their house is impossible.
"The road to my house is flooded, my car can't get through," Purnell, a volunteer with the sandbagging effort, said. "I came out here and the young high school students were able to get sandbags up and get it around my house … to keep water from going into the basement."
Purnell, a widow and a single mother, is trying to keep her routine as normal as possible to limit the stress her daughter might feel. Purnell retired after the death of her husband to care for her daughter, who she takes to day service regularly.
"Other people have it worse. I'm just grateful this is available to help our community," Purnell said of the sandbagging effort, between filling bags herself.
Norman Clark, a part-time employee of the town of Holland and a part of the sandbagging effort, sat inside the town hall garage to warm up with a cup of coffee.
"There's low areas and [water] is backing up to the houses," Clark said. "It's standing water. That's the problem. There's nowhere for it to go until the frost lets loose."
Alayna Ruhbusch, a resident of the town of Holland and a nurse practitioner for Mayo, and her husband took Friday off to try to protect their house from rising floodwaters and to help out with the sandbagging effort.
"We're at the lowest part of the neighborhood," Ruhbusch said. "The field next to us is full and it's coming up on our house."
Ruhbusch began to notice the floodwaters rise on Wednesday, when the retention basin across from her house filled up. As the snow and ice continued to melt, the water flooded the road and spilled into her yard.
"The water's only going to get worse, we have a lot of snow left that's melting," Ruhbusch said.
The temperature dropped Friday morning, which slowed the thaw of the snow and ice and helped some floodwaters to recede, but La Crosse County emergency management continued to receive reports of road closures and challenges related to the flooding, according to Keith Butler, the county emergency management coordinator.
With warmer days forecast for the upcoming week, the flooding may worsen in Holmen, Holland and surrounding areas as well as the Mississippi tributaries.
Butler urged residents to reach out to their local municipalities if they need assistance as well as the health department if they've been exposed to floodwaters, overflowed septic systems or have wells that may have been contaminated due to flooding.
"We're not anticipating federal disaster aid at this time, but we're a long ways from the end of this flooding," Butler said.
Water also was reported Friday over Hwy. 16 near Hokah, Minn., with scattered road closures across Houston County. The Caledonia School District says buses will only travel on paved roads Friday.
Volunteers from the American Red Cross of Wisconsin have opened a shelter for people displaced by flooding at Holy Family Catholic Church in Arcadia.
Video: Flooding near Dodge, Wis.
Video: Flooding near Dodge, Wis.
Video: Flooding near Dodge, Wis.
Video: Winter runoff on farm near Centerville
Video: Flooding near Centerville
New Amsterdam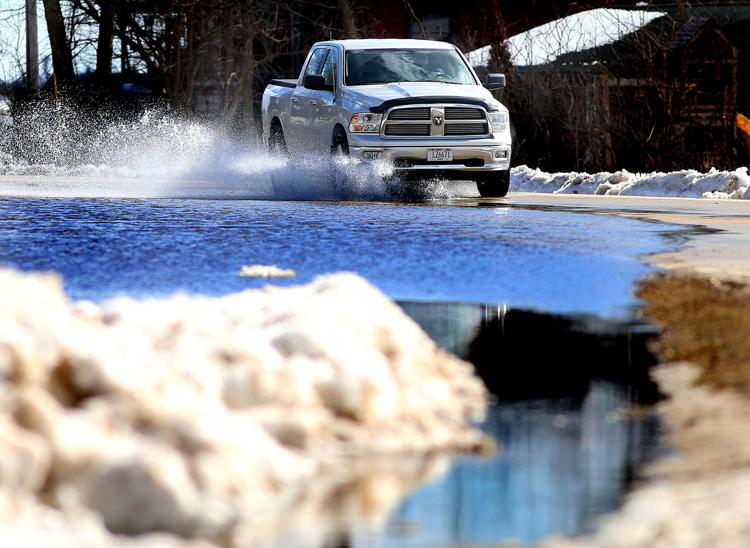 New Amsterdam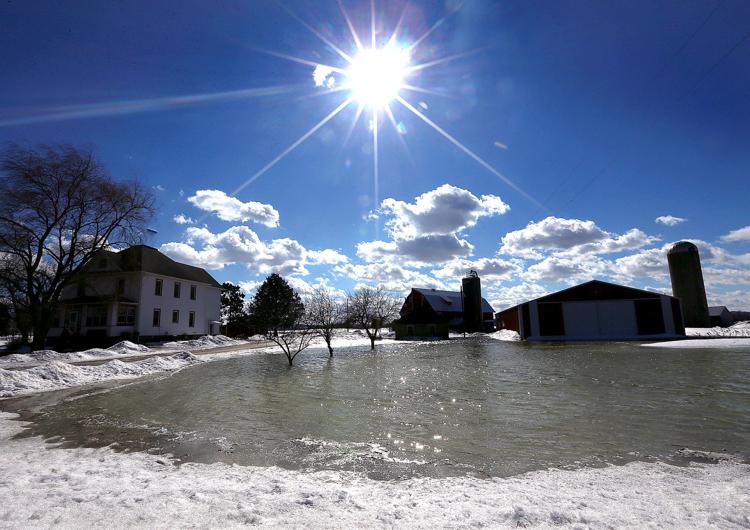 Rural Galesville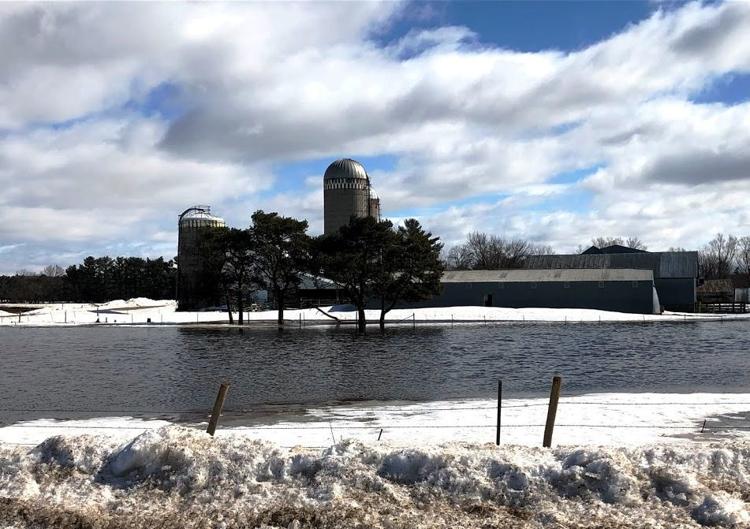 Trempealeau County
Video: Flooding in the town of Holland
Video: Flooding in Holmen
Holmen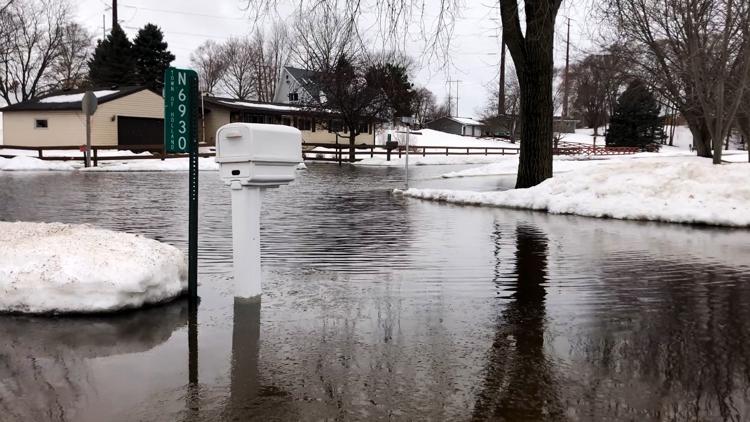 Holmen