Bonnie Powell Buchman humbly admits that she worked on her book about near-death experiences for decades, but she finally bore down to finish it before it became a posthumous publication.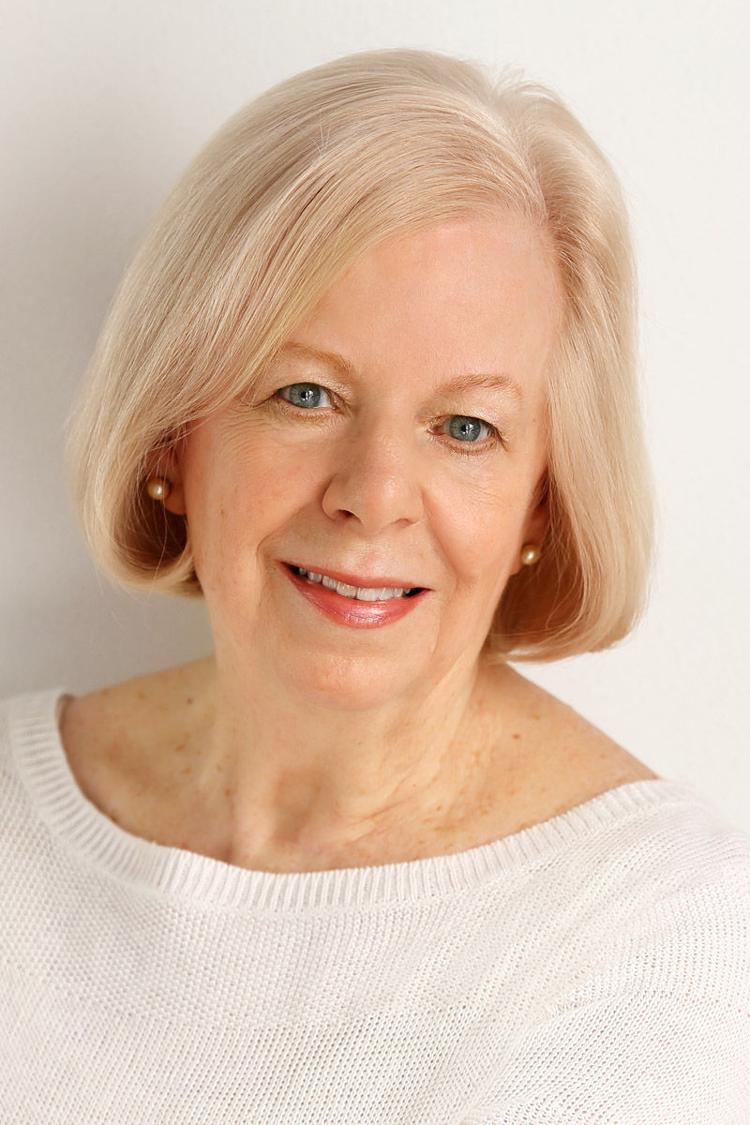 At 81, the La Crosse woman already is mulling another tome, perhaps based on her reflections as a landlord, she said in an interview. She insists she'll live to be 100, so she'll have time to dawdle on that book, too.
Buchman's "Living with the Unexplained" actually covers many related topics, as evidenced by its subtitle: "Premonitions, Angels, Near-Death Experiences, Miracles, and Other Unexplained Life Experiences."
The seed for "Unexplained" was planted when Buchman was 4, on the day of the funeral for her sister, Dorothy, who had died of pneumonia in her mid-20s. Buchman recounts how a wan Dorothy, hospitalized under an oxygen tent over her deathbed, told her and her mother that she saw a bright light surrounding Jesus, who was smiling and beckoning her to join him.
Buchman and her mother, Alma, were not present when Dorothy died shortly thereafter, and the 4-year-old remained puzzled about what had happened to her beloved sister.
On the night of Dorothy's funeral, Buchman didn't want to be alone, so she persuaded her mother to crawl into bed with her.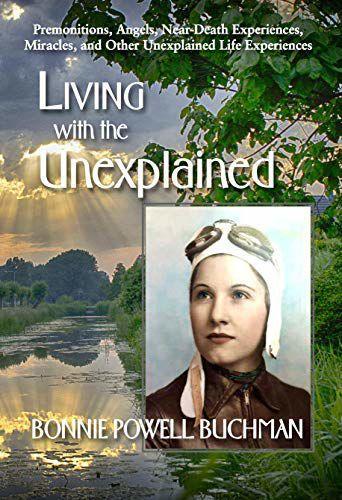 The book recounts what happened next:
"A bright light shining beside my bed startled me awake sometime in the night. … My sleepy eyes couldn't make out what was in the light, but my mother seemed calm. 'Don't be afraid,' she reassured me. 'It's Dorothy. She loves us. She won't hurt us.'
"Mama followed the light out of my bedroom. 'Bob!' she called (to her husband) as she walked into their bedroom.
"'I know, Alma,' my father said. 'I saw Dorothy too. She came in right in front of you, turned to me and disappeared through the wall by the dresser. She wants us to know that she is going to be fine. She's with God.'"
Several years later, Buchman writes, she herself had a near-death experience when she was severely ill. She found herself thrust into a tunnel, traveling at light speed, until she entered an area of bright light and saw a radiant figure enter through a door.
"I felt so much love, my heart nearly burst. I was not close enough to clearly see the face, but I knew it was Jesus. Moments later, a petite woman dressed in a flowing pale blue gown came through the door and stood next to him. Again, I strained to see who this was … was it Mary, the mother of Jesus?
"Then it came to me. It was Dorothy, whom I had not seen since I was a child. No words were exchanged, just an indescribable love and a wondrous sense of peace," writes Buchman, a Lutheran.
As quickly as she had been thrust into the tunnel, she emerged and found herself back in her hospital bed, where she recovered from her illness quickly.
Buchman's book details not only several unexplained experiences in her life — many of which do not include death — over the years but also stories of several contributors who recount what they interpret as messages and signs from loved ones who have passed.
Unexplained events include rainbows seen as signs of peace, whiffs of perfume indicating the presence of a mother who had died and the sudden appearance of a flock of bluebirds after the death of a farmer who had shared a fondness for the birds with his wife.
Buchman hosted a book-signing Saturday for contributors and others whose work is in the book, which is available in Kindle, at $3.99, and paperback, at $14.95, on Amazon. She also has signed books at Pearl Street Books at 323 Pearl St. in La Crosse, which plans to carry the book.
Full disclosure: One of the near-death experiences Buchman chronicles is based on a La Crosse Tribune story published in March 2016 about a soldier who suffered three shots to the chest from an AK-47 during a firefight in August 1970 in Vietnam. He experienced death and felt transported to heaven, where he encountered God.
Buchman, a retired university researcher and teacher, plans to donate proceeds from "Unexplained" to the Franciscan Sisters of Perpetual Adoration, explaining, "I'm a Norwegian Lutheran, but I've seen all the good they do."
She hopes people find the experiences she and others have had to be inspirational, instilling hope, which is Dorothy's middle name and included in Buchman's decision to christen her publishing arm New Hope Press.
A bonus aspect to the book, which features a photo of Dorothy on the cover, are parts of La Crosse history that Buchman deftly weaves into her account of Dorothy's aviation career.
Dorothy, a 5-foot-3 dynamo whose 1939 student pilot license pegged her weight at 103, worked in the city clerk's office. She began flying in 1937 at Pfafflin Airfield, now the La Crosse Regional Airport, on French Island.
Buchman noted the coincidence that her father used to plow the runways at the original La Crosse airport, Salzer Field, which she reports was established in 1919 at Losey Boulevard and Ward Avenue. It was so named because it was on land owned by Salzer Seed Co., which did a fair amount of national and international business from its La Crosse headquarters.
City and Chamber of Commerce officials saw the economic benefits that airplane connections could spawn, so the city bought Salzer Field in 1926, and Northwest Airlines began commercial service there.
Needing a larger field and more modern amenities, the city abandoned Salzer in 1933, and the La Crosse County Board of Supervisors leased a French Island field that became Pfafflin Field, and now, the regional airport.
Buchman cites a La Crosse Tribune story that Dorothy made her first solo flight three months before the Wisconsin Bureau of Aeronautics declared her the best female pilot in the state. Some of Dorothy's flying career memorabilia is in the 99s Museum of Women Pilots in Oklahoma City, Okla.
Now that Buchman has crossed the long-brewing book off her bucket list, her daughters are hoping she stalls on another goal — a trip to Norway — out of fear that could end her aspirational targets.
Besides, she's ruminating on a book about her trials and tribulations as a landlord, in managing properties she and her husband of 32 years, the late Dr. Delbert Buchman, accumulated.
She recalled the first 10-unit apartment building Dr. Buchman — known around town as "Buck" — acquired in La Crescent.
Puzzled that the financials on the investment looked good, except that it was only half-occupied, Bonnie told Buck she would check it out. After touring the occupied section, she detected an incredibly foul odor coming from the end apartment, where units remained empty.
Looking through the window, she came eye-to-eye with a chimpanzee that obviously was the source of the stink. She contacted the Realtor who had owned the property and asked why he would even rent to a tenant with an animal like that.
Obviously, she said, potential tenants smelled the odor and skedaddled.
He told her not to worry — that the tenant, a stripper who used the chimp in her act in a dive bar, planned to move out soon.
"As a landlord, you have to laugh sometimes," Buchman said, laughing.