The leader of the Diocese of La Crosse has asked Catholic priest Father James Altman to resign amid continued controversial rhetoric over politics and the pandemic, Altman says.
Altman announced the news during his sermon Sunday, which was recorded and posted to YouTube later in the day, stating that his lawyer is challenging Bishop William Callahan's request.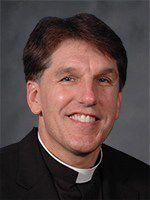 "As the Bishop has stated to me: I am ineffective. So for the record dear family, Bishop Callahan has asked me to resign as pastor as of this past Friday, two days ago, because I am divisive and ineffective," Altman said.
Audible "no" sounds from the crowd can be heard during the video.
"In response my canon lawyer asked for clarification," Altman continued, "asked for the justification and a chance to review what was in my file that suggested I was so divisive and ineffective. And I say all this only because, I'm no expert on canon law, but understand only that while we are contesting Bishop's request — and we are — he could in theory appoint a parish administrator whilst I remain a pastor without duties until the appeal goes through Rome, which could take up to a year or more."
The Diocese in a statement issued Monday evening said that it was following the legal process on the matter.
"The Diocese of La Crosse will respond in accordance to the canonical process as needed for the removal of a priest from his office as pastor," it said, saying that for the past year officials have worked to "fraternally and privately" address the concerns, with a desire toward a "just resolution among all parties."
"Although attempts were made to allow Fr. Altman the opportunity to respond to fraternal correction, a resolution of this situation has been unsuccessful," it said, noting that it is not a "penal remedy but a pastoral remedy."
Altman, who currently serves at St. James the Less parish on La Crosse's North Side, has come under fire in the last year for controversial comments he has made, including anti-Black and LGBTQ+ rhetoric, stating that all Democrats are "Godless" hypocrites going to hell, spreading misinformation on vaccines and COVID-19, frequently appearing on far-right media platforms and more.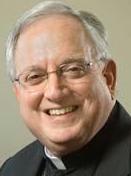 The Diocese has chosen to handle the matter internally for the most part, stating it was working with Altman privately.
The news has prompted response from both supporters and opponents of Altman.
An online fundraiser with a goal of $20,000 was started to help Altman with his legal defense against the Diocese on a Christian crowdfunding site that had garnered more than $50,000 in donations as of Sunday night. As of press time Monday that had increased to nearly $130,000.
The fundraiser's website claims that over 150 people gathered for a candlelight prayer service for Altman outside the church rectory Sunday night.
"Thank you Father Altman. Please do not abandon us. And if the time comes when they do fire you father, please get in touch with us here," one YouTube comment read from a profile named "Conservative Lady of California."
A national online Christian community, Faithful America, issued a statement Monday on the news.
"None of Altman's hateful words or dangerous actions speak for the Gospel of Jesus Christ, and now Bishop Callahan has thankfully made it clear that Altman does not speak for the Catholic Church, either," the Rev. Nathan Empsall, director of Faithful America, said.
"We pray for all who have fallen victim to the lies and bullying of false prophets like James Altman, and we encourage all our siblings in Christ to receive a safe and effective COVID-19 vaccine as soon as they can," Empsall said.
This story was updated at 6 p.m. Monday to include a statement from the Diocese.(tncms-asset)a7cc46b8-a5f9-11eb-beb8-00163ec2aa77[3](/tncms-asset)