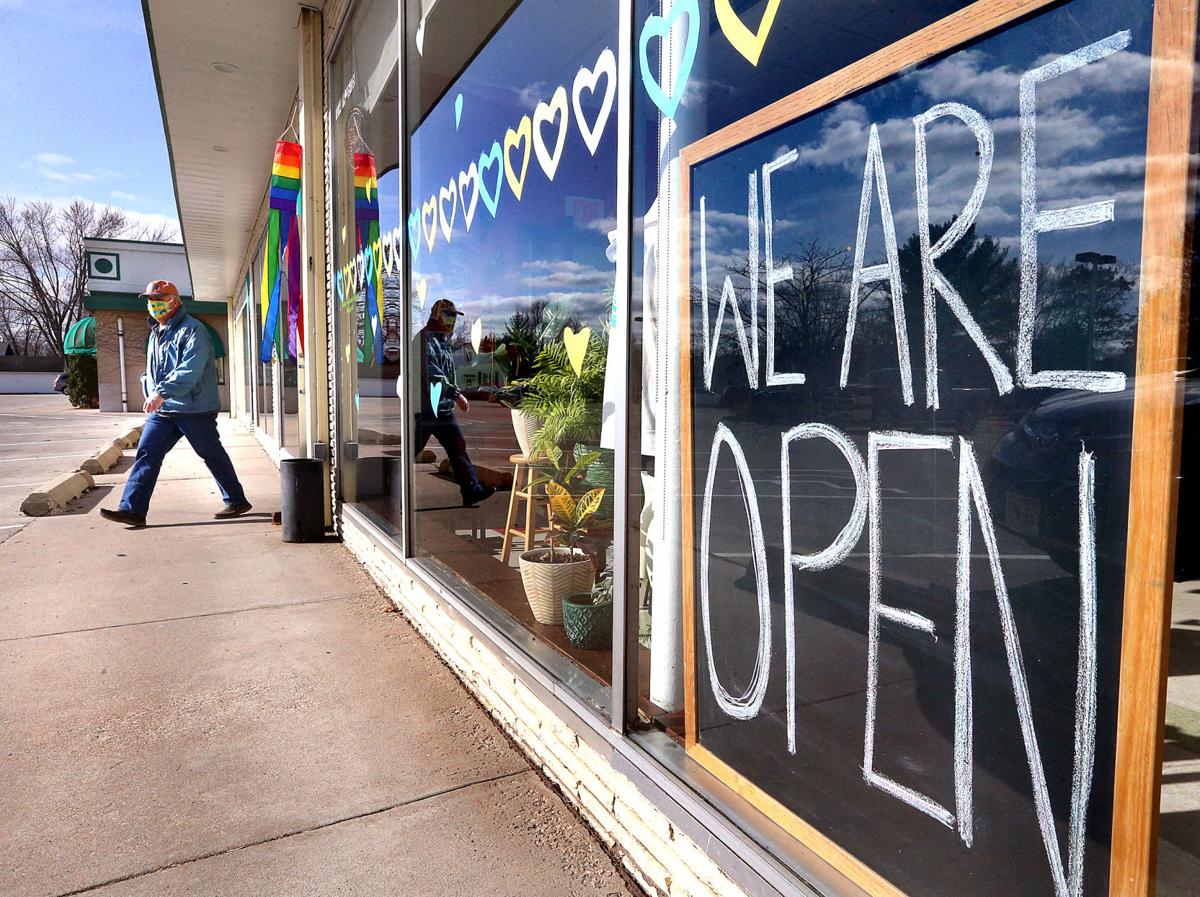 On a typical day in La Crosse's Jackson Plaza, the parking lot is bustling.
Cars come in and out with customers picking up pizza from Papa Murphy's, stopping at The Candy Outlet for some chocolate or taking classes at Palm+Pine Yoga or Nicklaus Martial Arts.
That all changed three weeks ago as the reality of COVID-19 set in. Now the few customers pick up food and go on their way as quickly as possible.
The normally booming strip mall with four buildings and nearly 20 unique businesses — ranging from blood-donation centers to thrift stores, churches to vacuum repair shops — now feels like a ghost town for the time being.
Each business is navigating the pandemic and forced closures in as unique a fashion as what they have inside their storefronts, painting a picture of how unprecedented and uncertain times are.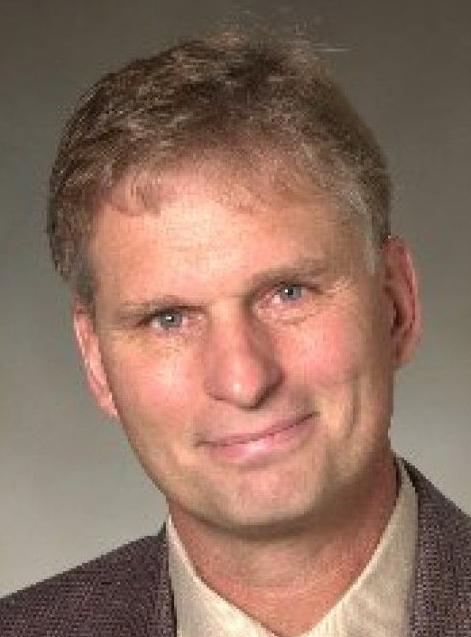 The parking lot on Wednesday reminded Mike Keil, who owns and manages the plaza with his wife Karen, of when they bought the property 20 years ago.
It was surreal, he said, to see all the empty parking stalls. Jackson Plaza is filled to capacity with 20 businesses.
"My hope is that all of the tenants are still in business when this difficult time is over. I miss the cars and the bikes and the activity. I'm looking forward to seeing everyone back when it's safe to come back," Keil said.
Decision to close
For Karrie Schroeder, who has owned Reflections Salon in Jackson Plaza for 32 years, the thing that tipped her toward closing actually came before Gov. Tony Evers' safer-at-home order.
When Schroeder heard Minnesota was considering a shelter-in-place order, she remembers asking herself whether it was really that serious and realizing the answer was yes.
"Once they started saying that it could spread, we knew we couldn't be in contact with people. If we got it, we'd be closed for a lot longer," Schroeder said.
Being a salon that services everyone from the very young to seniors — Schroeder has clients who are older ladies who come in every week — she knew she couldn't risk their health. She misses her clients, though. Sometimes she sees them more often than her family, she said.
"We're the family or the counselor, one or the other. We're just like bartenders. We listen a lot," Schroeder said.
She's talked to quite a few on the phone, rescheduling appointments or selling hair products to those who need it by leaving them outside and picking up checks.
"All of us girls have been taking turns going over, listening to the answering machine and returning calls if we can," Schroeder said.
It's been strange to be at her storefront during the last few weeks.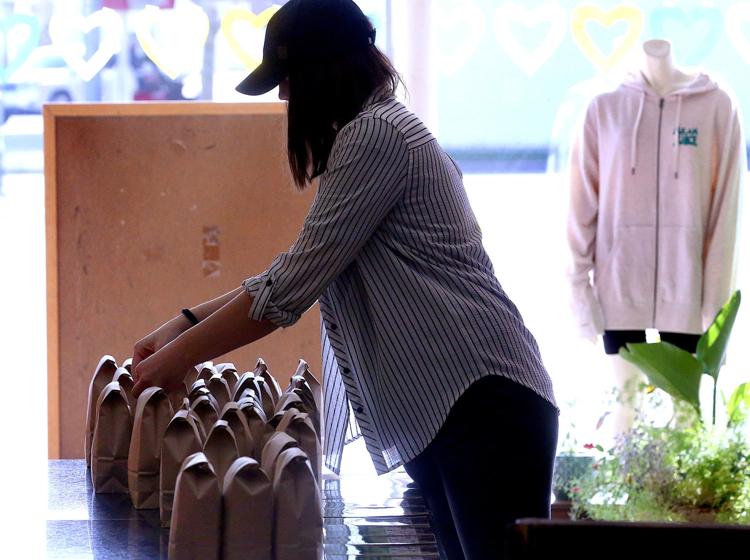 "It's very quiet. It almost looks like Oktoberfest Saturday, but worse because there are no cars in the parking lot. It's just a strange feeling to pull in there and be the only car in the parking lot in the middle of a Wednesday afternoon," Schroeder said.
Everyone who works out of the salon is self-employed and Schroeder sublets their spaces to them in addition to leasing the salon space from Keil.
"We did OK for paying April, but if we don't work for the month of April, none of us girls have income coming in. We're very nervous," Schroeder said.
She's trying to make the best of it, going on walks, working in the yard and restoring furniture – plus video chatting with her grandchildren.
"That's all you can do. Everybody is in the same boat, so we all just stay home and do what we can," Schroeder said.
"When you go out in public, nobody wants to talk to you. Everybody just keeps their mouth shut and does their thing. Nobody is as friendly as they used to be because we're all afraid of spreading germs," Schroeder said.
In her 39 years of doing hair, Schroeder has been through a lot.
"I have seen all kinds of changes in hairdos and everything else, but I've never seen this go on," Schroeder said.
Her biggest concern is usually head lice.
"That'd be nothing compared to this right now," Schroeder said.
Online classes
Fred Nicklaus, owner of Nicklaus Martial Arts, has shifted his classes online. His last in-person classes were March 16, but three days later he and his wife Kate were figuring out how to make video work for them.
"We had to do something to keep our business going," Nicklaus said.
They shifted some furniture and overcame their technological challenges to make it work.
"We started out first doing Facebook Live. That was OK. Students were able to see me on the screen, but I couldn't see them," Nicklaus said.
His son recommended he try Zoom, which has been great, Nicklaus said. He can see his students and they can see him.
"It still allows me to watch their technique as they're doing it and make little corrections," Nicklaus said.
Plus it keeps him connected to his students and their parents, and keeps a little normalcy in the lives of his just under 200 students. Kids still want to progress in their skills and earn different belt levels.
Not being able to hold in-person classes has been, in a word, frustrating, he said. "I think that would be the best way to describe it," Nicklaus said.
He's concerned for the families now that parents aren't working.
"You hate to see people struggle," he said.
While his family has been doing this long enough to build a bit of a financial cushion, it's still a nerve-wracking time.
"I'm 62 and I've never seen anything like this before. I just hope we can figure out a way to continue to keep people safe and get our businesses open again," Nicklaus said.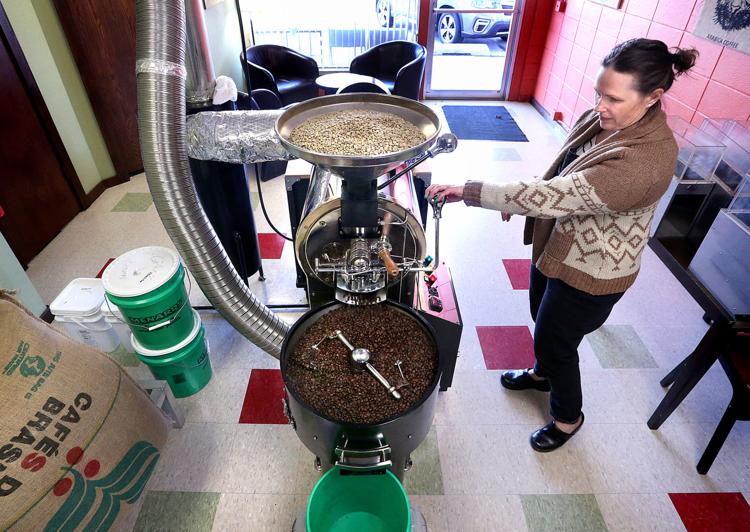 Time to process
For the owner of the yoga studio Palm+Pine, jumping into livestreaming classes wasn't the right move.
"We intentionally took a pause," said Kat Soper, who has run the studio in Jackson Plaza for the last three years. "Just to give myself, as well as my teachers, a breath to process what was happening."
The yoga studio has paused all memberships for time being, but has offered some classes on its YouTube channel weekly, where users can pay what they can. And the reception has already been positive.
"People have been very generous. We've had people who have given $200, we've had people who have given $10. And everything in between," Soper said.
Before the shutdowns, the studio would usually hold about 80 to 100 yogis a day, all there for various classes. And Soper has realized during the two-week hiatus how powerful the practice of yoga might just be during a time like this.
"I would say that people right now are being even more curious about yoga and meditation than they were before," she said. "Because we are in a time when there is so much uncertainty, people are looking at the resources that are available to help them navigate that."
The team at Palm+Pine is looking to launch a livestreaming service in the next two weeks to adapt to the higher demand. And it will all be tied into a desire for inclusivity.
"One of our values is inclusivity. And so that's present in the different types of classes that we offer, in the way that we teach, and also working on making it really pleasant, and offering pricing that is accessible as well," Soper said.
Two to three classes will be livestreamed every day from Soper and the other instructors, and will all go into an online library for people to access later.
But for Soper, a realization has set in that even when the safer-at-home order is lifted, the brick-and-mortar side of her business may not look the same. People's budgets might get tighter, or they may still be fearful of communal spaces.
"There is a sadness," Soper said of visiting her studios during the closures. "And a longing and a grieving. What will this look like going forward?"
But for now, she is putting her focus into the present.
"It'll be neat, for those of us who are so used to practicing in a studio environment," Soper said. "How that looks when we're all at home, and can we still show up to the mat? And can we unfold our practice in new ways that we hadn't before?"
Staff wants to work
Theresa Held has managed Bean Juice coffee shop for 18 years and owned it for 15. Typically she goes in every day, although for the past few years she's spent more time working on the business, rather than in it, after she was hit by a car while shoveling snow and put out of commission for awhile.
That experience was rough — especially as she had to learn to delegate — but "By the grace of God, everything came together."
Now, however, she's dealing with the challenge of keeping her business going during the COVID-19 pandemic.
When March 16 rolled around and the University of Wisconsin-La Crosse announced it was closing for weeks to avoid spreading the virus, Held was torn between staying open to keep her staff working and earning money, and closing to keep her staff healthy.
"First, it was like, close. But what about my staff? They need hours. They need to pay their bills," Held said. "I've got to shut. I've got to close. I can't make these people do this."
She came in Monday and told her workers the next day would be the last day they'd be open for a while.
That Tuesday was super busy and then the staff spent the rest of the week getting some serious deep cleaning done.
"We cleaned up, came up with a plan to try to reopen, because I have to get something in here," Held said.
Her staff wanted to work. They asked to come in and keep going.
Now, Bean Juice is letting people either call ahead and order beverages or come in for a quick to-go order or get curbside delivery, which isn't too far off of what her business is most of the time.
While Held has always roasted her own beans, she's stepping it up to try and keep things going, and her customers appreciate it.
"One guy was like, 'This just brings me a sense of sanity,'" Held said.
It's good for her sense of normalcy as well. Held remembered coming in one day and hearing frogs louder than she ever had before and seeing empty parking stalls and thinking of how strange it was.
However, she could smell the coffee brewing.
"It smells so good that it's like sunshine in my heart," Held said.
"It's a fine line," between being friendly and nice to customers and encouraging them to get on their way and be safe, Held said.
"The first day it was really hard … I was talking way too long," Held said.
"It's so surreal and weird. You wake up and you're like, 'Is this still happening?'" Held said.
However, she's accepted that, for now, this is the new normal.
"It will be back. There's not a doubt in my mind that my shop will survive," Held said.
Child care
In the next building, underneath an awning with a big white whale, sits Baby Beluga, a child care center for infants up to two years old.
Child-care centers have been deemed essential through the safer-at-home order, but because of occupancy restrictions and more parents working from home, the group is watching about one-fourth of the 30-some kiddos they normally care for.
"Everybody wants to just comply and stay home," said Molly Stenger, the nursery's administrative director.
Stenger said the group chose to set up shop in Jackson Plaza in 2017 because of its central location between the universities and hospitals.
A lot of its staff are students from the local college and universities, which has helped ease the cuts they've had to make to the staff.
"We've cut down considerably," Stenger said. "But it's advantageous that we have a lot of students, because a majority of them were called home by their parents anyways. So it's worked out OK for us so far."
And many of the parents they watch for are in the health-care field, because of their proximity to the hospitals. During the lockdown, that's become the majority of the families' situation, including other essential workers like police officers.
"Obviously I want to be available for those parents who are essential workers," Stenger said.
Baby Beluga, a nursery that prides itself on organic principals, even operating its own personal cloth diaper service inside, has been working hard to keep the space clean for the few infants still spending days there.
"We deal with babies," Stenger said. "So every single day is a germ frenzy."
The nursery is already fashioned with an industrial dishwasher and plenty of safe, sanitary products, Stenger said.
"We are introduced to little bugs every day. And we can't prevent what comes in, but we can certainly prevent the spread of it," Stenger said.
One of the few businesses left in Jackson Plaza that can operate, even marginally, Stenger said the space feels different.
"It's sad," she said. "I mean, I know others in the building, and I just, I'm still functioning. Yes, the revenue isn't the same, but I'm still alive and functioning, and those others just simply are not. And it's a sad time."
But Stenger said she is still feeling pangs of uncertainty.
"It's the unknown that's the hardest. You know, tell me I'd have get through this until May 18, I'd be OK. So I could have a plan," she said. "But there's no end date."
"It's just one big unknown."
What will Jackson Plaza — firmly planted in La Crosse since 1957, withstanding decades of natural disasters, recessions and redevelopments — look like after this pandemic?
Concerned about COVID-19?
Sign up now to get the most recent coronavirus headlines and other important local and national news sent to your email inbox daily.