The La Crosse Center renovation cleared a significant hurdle Thursday when the city's Common Council voted 12-1 to approve a concept to put the majority of the expansion to the west of the arena.
"We now go ahead with the plan and that's exciting," said La Crosse Center Board chair Brent Smith. "There's going to be a lot of activity in the next 60 to 90 days here; there's no doubt about that. We've got to put that design in and that's going to be a lot of work."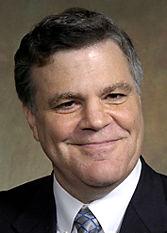 The concept includes about 12,000 square feet of renovated area, a 12,000-square-foot ballroom, 5,500 square feet of meeting rooms and areas for people to gather before events. More importantly, it features an atrium facing Second Street with new restrooms and a new concessions area, something the architects said were priorities that allow for multiple events and create a new face for the decades-old building.
It also gives the board a starting point as it looks at options for a larger exhibition hall, different sizes for the atrium and a possible connecting hallway on the Front Street side of the building — all called "bolt-ons" by the architects.
"It was the intent of these concepts to show multiple options in the decision-making process, multiple options in the design, and those decisions are going to be further evaluated and made during the schematic design phase," said ISG architect Will Kratt.
The project stalled on this step last July, when Mayor Tim Kabat vetoed a concept that put the expansion into Riverside Park and over its $42 million budget.
With the Thursday's approval, the La Crosse Center Board and architects hired by the city can begin the design process, going through options for materials for each room and which bolt-ons it's cost-effective to include.
The group will host two more public input sessions — slated for February and April — to hear more opinions on what priorities should be as they weigh costs versus service and other concerns.
"There is a lot to fill in, and as I said and as Council President (Martin) Gaul said, there's a lot of moving parts that still have to be decided," Smith said.
There will also be wiggle room in the maintenance budget, which included $2 million for North Hall improvements. With North Hall coming down and being replaced, that frees up those dollars for either different maintenance projects or for adding on the additional features.
"There was $2 million in the project for the acquisition of the Radisson Center. As you know, that's probably not going to happen," Smith told the council.
Council member Jessica Olson cast the sole dissenting vote, arguing that a detailed third-party economic impact of the concept was necessary and it was too similar to a concept deemed too small to have the needed impact by the previous study.
However, her fellow council members disagreed.
"This is the beginning stage. This helps us get to the next level, where we're able to choose what we can do, what we can't do, what we can budget-wise do, which is honestly the most difficult part," council member Scott Neumeister said.
Council member Gary Padesky added that delaying the project further would increase construction costs, saying, "Time is money."
Smith said getting a finalized plan is key to putting the La Crosse Center's customers' and users' minds at ease when it comes to their future events.
"Certainty is a very important thing to any customer of any business and ours are no different," Smith said.
The plan calls for construction to start in January 2020, with completion slated for February 2021.
The costs associated with the project are on city officials' minds as they start in the detailed design and development phase.
Mayor Kabat intends to the La Crosse County Convention and Visitors Bureau next week to consider raising the room tax to help for the project.
Council president Gaul spoke in favor of the mayor's proposal during Thursday's meeting and asked the La Crosse Center Board and architects to ensure they included an explanation of what the impact of design decisions are.
"My hope again is that the $42 million is adequate, but I would encourage and I have encouraged the people who are responsible for putting this together for us to make us understand what we're losing and what would be gained if need be for us to allocate more money to this project," he said.
Gaul reminded the council that the original price tag for the project was $45 million; it was reduced when the state tourism grant came in at $5 million rather than the $10 million asked for.
"I don't want to allocate more money to this project unless we have to. On the same token, I don't want to build it if it isn't worth building, and we need to make sure when we do this, we do this right," Gaul said.