The public La Crosse Center Exterior Design Unveiling scheduled for Oct. 3 at the La Crosse Center Ballroom has been tentatively postponed until Oct. 17 to give ISG more time after Monday's board approval of additions and deductions to center plans.
The La Crosse Center Board of Directors and ISG, the firm in charge of the center's new design, planned to present the exterior aesthetic, layout, and views of the building once the renovation is complete, to the public through a virtual tour during an information session at the beginning of October.
The board made some design cuts and additions Monday evening to stay within the fixed project budget of just more than $41.5 million. Some of the big-ticket items in that budget include $13.5 million for the ballroom, just under $4.4 million in deferred maintenance, and $4 million for the exhibit hall, $3.2 million for the entrance hall and $3.2 million for the ballroom meeting rooms.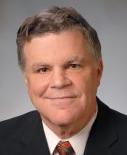 You have free articles remaining.
The main deduction from the plans is the center's west connector between the new and old ballroom for roughly $1 million.
Additions included moveable air walls in the exhibition hall to divide the space into multiple rooms, a ceiling upgrade in the new ballroom and materials needed to create shade on the center's roof deck.
La Crosse Center Board Chairman Brent Smith said the numbers could change after project bids come back, which means more additions or deductions could occur.
ISG was able to maintain all of the major design components that the board asked for, and the first bid was already released to the public. The second bid for the structural package is scheduled to hit the streets during the week of Oct. 7.