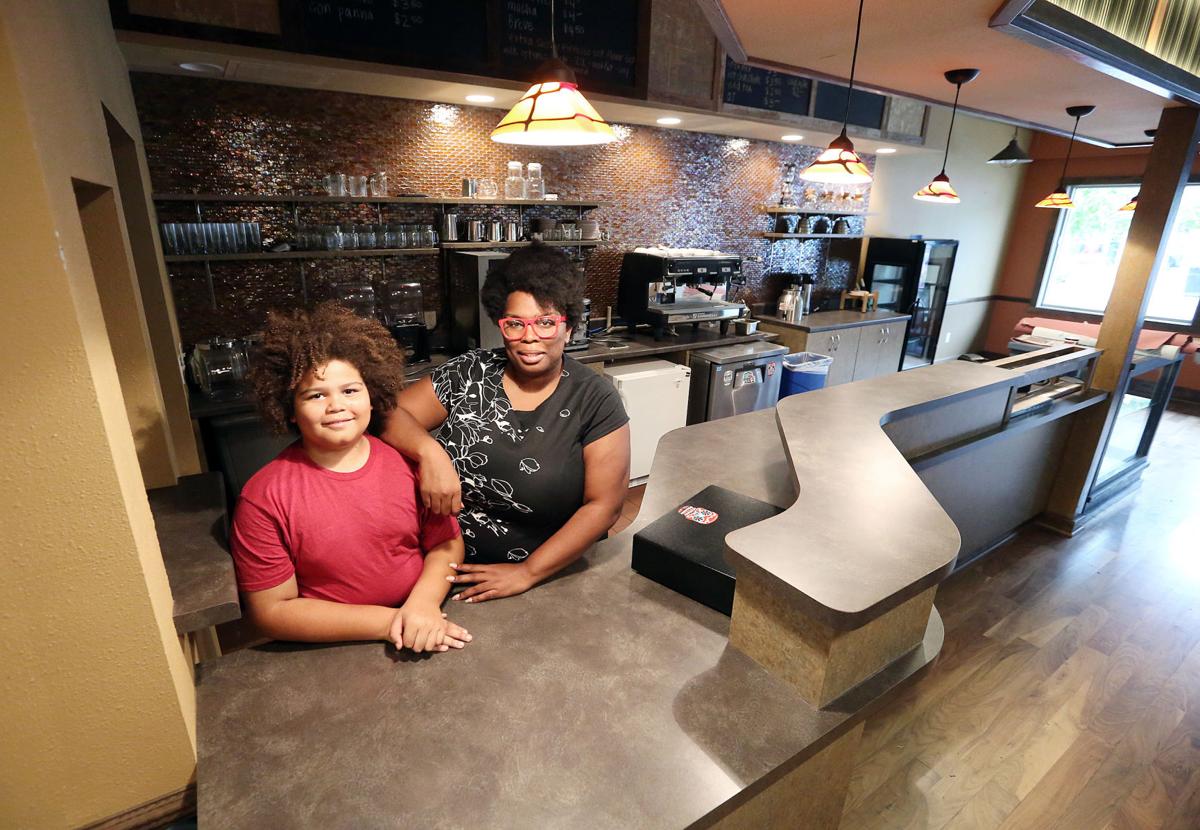 Uptowne Café owner Adrian Lipscombe is asking La Crosse residents to roll bread dough for peace Tuesday.
During the past few months, Lipscombe has been watching the Dakota Access Pipeline protest in Standing Rock, N.D., supporting their efforts, but unable to join them due to her pregnancy.
So when she saw her friend Anna Powell's Go Fund Me to bring food over to everyone gathered at the site of the Dakota Access Pipe Line route, she and her husband, Christopher Johnson, decided to help. Lipscombe and Johnson are bringing together volunteers from 8 a.m. to 6 p.m. Tuesday to bake bread rolls at the Coulee Region Small Business Development Center.
"I can't physically go, so if there is an opportunity for us to be involved in this, I'm more than happy to give time to that," Lipscombe said.
Powell, a chef from Indianapolis, celebrates Thanksgiving each year by giving back to others as a way to express her gratitude.
"The holiday, for me, is a time to celebrate what the earth has provided us and serve humanity," Powell said.
While in the past, Powell has cooked meals for those in recovery and those in homeless shelters, this year she chose to support Native Americans as they object to the installation of a crude oil pipeline set to pass through the Missouri River, just upstream of the Standing Rock Sioux Tribe reservation.
"I will make the pilgrimage over the upcoming Thanksgiving holiday and do what I love the most, cook for people that need support," Powell said.
Powell's decision to bring beef stew, butternut squash and white bean soup to the people inspired Lipscombe to add her own contribution in the form of at least 2,000 dinner rolls, which Powell will pick up on her way to North Dakota next week.
"We're talking about breaking bread for peace for everyone," Lipscombe said. "It's not only people who are protesting, but the police officers who are out there. We're talking about giving thanks."
Lipscombe is asking for volunteers who can stop by at some point either individually or as a group, even if it's just for an hour or two.
"This is really close to my heart. We're talking about our land and the people who are protesting are natives to this land, which is sacred to their tribal community," Lipscombe said. "It's my opportunity to give back to the community."
Powell was happy to have Lipscombe's support, as well as the support of people who have already reached out to volunteer.
"It is important to have volunteers and donations because it enables people to be a part of supporting the Indigenous people during their plight," Powell said. "We as a country have to begin thinking of problems within our country as our own."
Volunteers are vital, filling in the gaps of preparation and execution, she said.