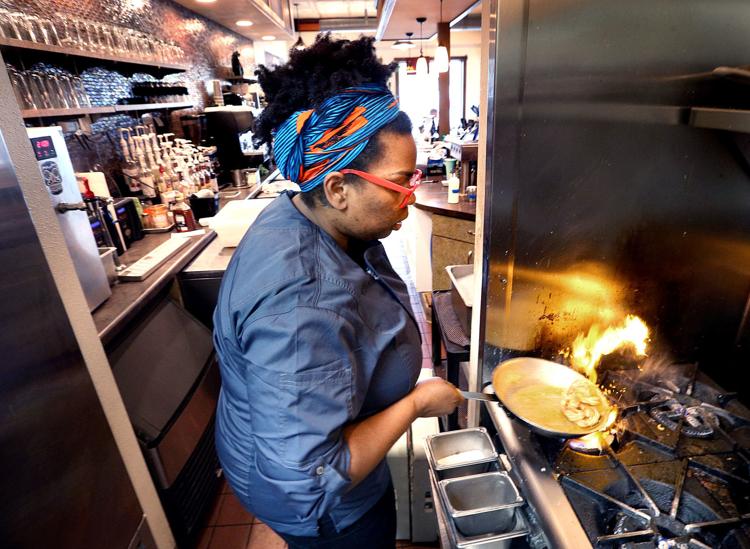 "Instead of our book, it's our plates that kind of tell a story," Lipscombe said.
"We think it's an important occasion," said Izabela Wojcik, director of programming at the James Beard House. "It's the oldest nationally celebrated commemoration of the ending of slavery in the United States, and it originated in Texas."
Lipscombe, a Texas native, grew up celebrating Juneteenth, even helping to organize an African-American food-centered event called "Black Taste of Austin" before moving to La Crosse in 2016.
"Juneteenth was a huge celebration, with emancipation, with marching the military down to Galveston and literally telling Texans, 'Hey, you're free,' and with that, the celebration was a picnic," Lipscombe said.
The event was about bringing people together over food, seeing people you haven't seen and reuniting family members separated by slave-owners. Certain foods just became a part of the annual celebration, from red drink — a type of hibiscus tea — to red velvet cake.
"Given Adrian's Texas roots, her passionate pursuit of chronicling black food history in America and her sizeable collection of historical cookbooks, we thought she would be the ideal host and organizer of a Juneteenth dinner," said Wojcik. "The combination of her intellect as a scholar, her business acumen as restaurateur and community leader, and her fabulous restaurant which serves as both a community space and community revitalizer, all moved us to want to support her, put a bigger spotlight on her and create a dinner that was more than just a meal."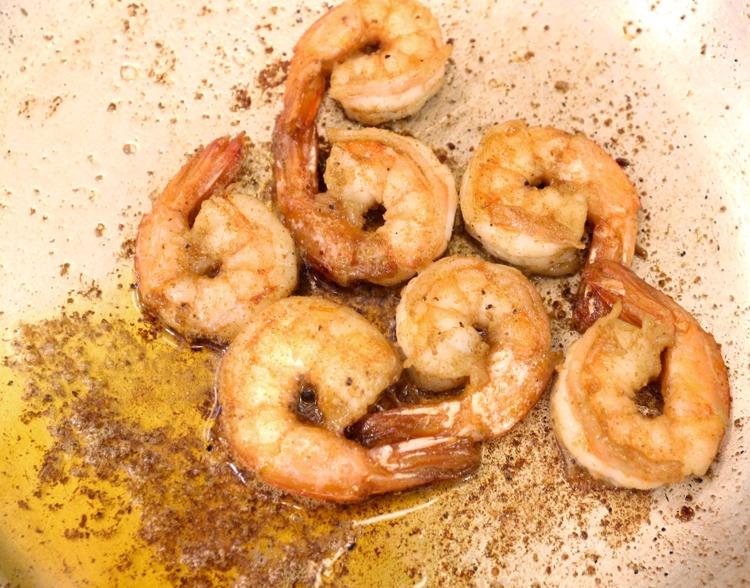 New York City's James Beard House, which was created after the famous American cook's death in 1985, hosts 200 dinners each year to celebrate Beard's legacy as a culinary genius in the United States, but the Juneteenth one will be unique.
"It's a little different because we're reaching out to historians to be able to help us tell this story, too, with photos or with historical information that we can kind of incorporate within the timeline as we're delivering the food," Lipscombe said.
Food has always been a part of African-American culture.
Register for more free articles.
Stay logged in to skip the surveys.
"It's because we learn from our elders and it's part of the story-telling. Like I know how to make parts of the meal I'm making, because my mother made it, and my grandmother made it," Lipscombe said. "I'm enhancing it and adding certain agreements, but my baseline of learning this was just through my family and through the stories being told."
As the host, Lipscombe reached out through her network and found six other chefs to join her, all of whom have a connection to Juneteenth.
"We wanted to bring chefs from Texas -- because it is a very well-celebrated holiday in Texas for African Americans -- that have history within Juneteenth or our celebration of that. We decided to also incorporate local chefs in the New York area because you know when they don't have to travel as far, but they also have a heritage or an understanding of African-American food," Lipscombe said.
The prestigious chefs include Chris Williams, a former culinary cultural ambassador for the U.S., David Thomas, who won Food Network's "Chopped" Thanksgiving-themed episode last year, and Shannon Mustipher, who published the first cocktail book by an African-American bartender in more than a century last month, as well as Enrika Williams, Omar Tate and Joi Chevalier.
"We love the group of chefs she organized representing different restaurants, styles, cities and points of view. And the menu reflects the celebratory foods and flavors that you expect from a Juneteenth celebration, but made a touch fancier by virtue of being served at the James Beard House, but still with the sense of community intact," said Wojcik.
Between talking on the phone, emails and Google Docs, the chefs have been working together for months to work out the menu, which includes six courses with traditional soul food like collard greens, cornbread and catfish, as well as things like barbecued quail with smoked watermelon-tomato purée.
"Our fingers are in every detail," Lipscombe said, right down to the silverware and the bowl or plate each dish will be served on.
They tell a story through where the food is from and their unique spin on it, for example, the Delta tamale which is one of the hors d'oeuvres.
"It represents Texas because it is a tamale, but it's also from the Delta area, of course, so we're talking about the Mississippi, so it's like black culture, celebrating how African-Americans have migrated and moved across the United States," Lipscombe said.
Lipscombe's primary responsibility is the emancipation dessert, a red velvet cake with Carolina Gold rice, chocolate from Ghana and smoked Texas pecans.
"So it's bringing in those African roots, and it just kind of tells how they made their way from Africa around the United States into Texas," Lipscombe said.
She also has hot sauce made with Wisconsin peppers fermenting and ready to take with her.