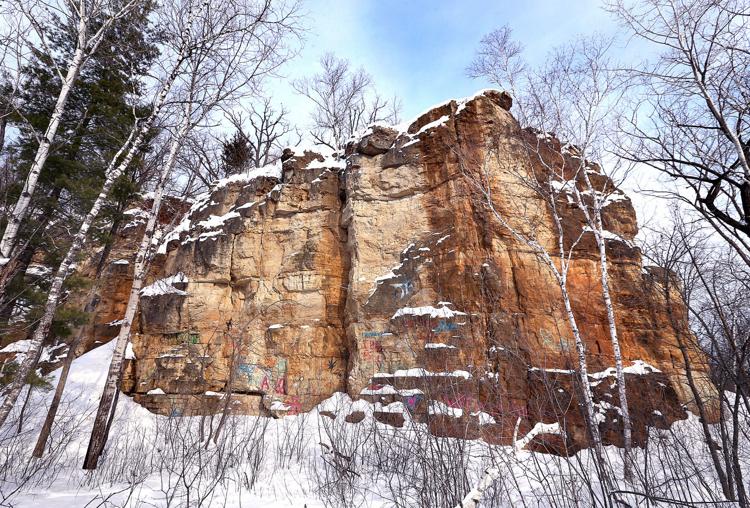 Rock climbing should be accessible to everyone, say the people behind an effort to bring city-sanctioned climbing to the south side of Grandad Bluff.
A club called Coulee Region Climbers Cooperative has asked the city of La Crosse to consider making the decades-old rock-climbing trails on the quarried side of the bluff legitimate, turning the developed routes on city property into a city facility like the mountain biking trails.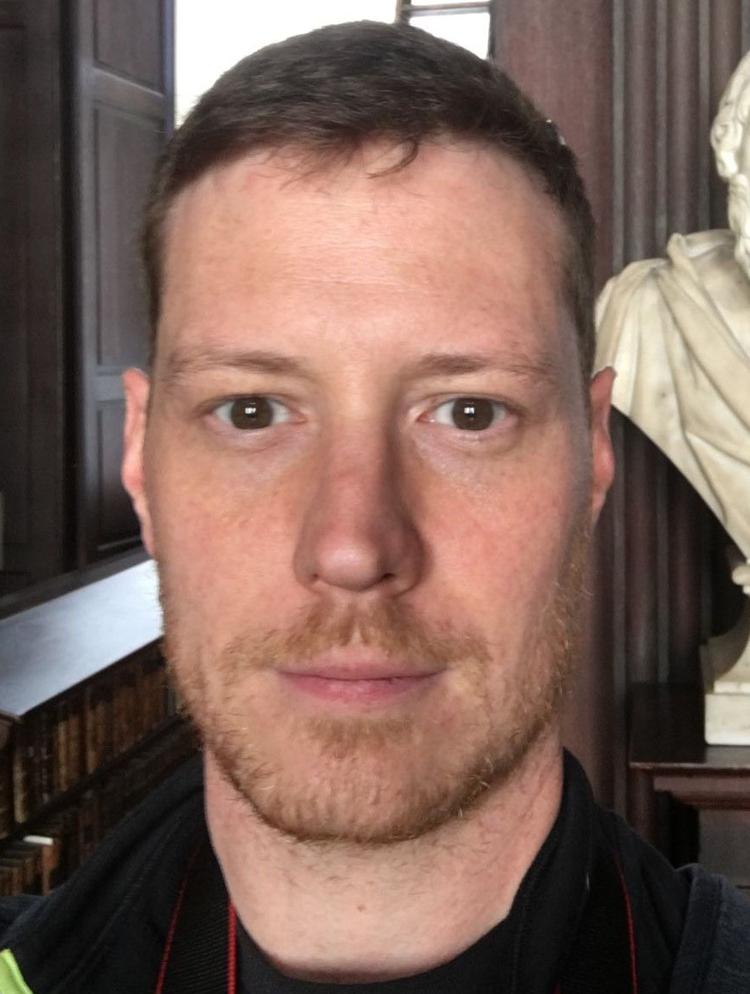 "We'd like to be able to offer it to somebody else and we'd absolutely like to continue doing that there ourselves," said Ryan Kuhn, one of the club members who brought the request to the city's Board of Park Commissioners last week.
"There's definitely a recognition among all of us that it's not a space that we have a claim to," Kuhn said. "It doesn't belong to us; it belongs to the city, and ultimately it's a city resource that we'd like everybody to be able to use."
La Crosse's interim parks, recreation and forestry director Jay Odegaard invited the climbers to the city's park board, saying, "We feel it's worth the conversation."
"As they stated, it's a very fast-growing recreational sport. It's really something that I think for the most part the community wants. I don't think there's a lot of people who are against it," he said.
However, Odegaard said his top concerns were user safety and protecting the city's natural resources. He's bringing the plan to La Crosse's police and fire departments, who would be in charge of responding to any emergencies, as well as the city's legal department to discuss possible liability issues.
"I want to make sure all the ducks are in a row before we take this forward," Odegaard said.
Organized climbing has gone on in those areas for 30 years, with volunteers doing the work to create climbing routes that are as safe as possible a little bit at a time, although there is some question as to whether it's legal.
"That was a lot of people putting in a lot of time, before I even started climbing," said Ehren Stellrecht, a La Crosse man who's been climbing since 2015.
It's meant to be fun, efficient and safe, tying together existing trails with a unique social activity.
"Those things are put in excellently. They really used good material and they took their time. It's impressive because it's no small thing to do what they did," Stellrecht said.
However, city ordinance prohibits access to unauthorized areas of the bluff marked by posted notices. Climbers say that area isn't marked; however, people have gotten tickets for being there because it's off the marked trail.
Rock climbing has been popular not just on the bluff, but also other nearby communities. Both Stellrecht and Kuhn got their start outdoor climbing at Devil's Lake State Park, and there are also climbs available in Sugar Loaf in Winona and Petenwell Bluff in Necedah.
"There's such a history here, and with the resource we have available, it's just really something that should be open to everybody," Kuhn said.
You have free articles remaining.
Register for more free articles.
Stay logged in to skip the surveys.
The sport is on the rise, going from about 350,000 U.S. climbers in 1994 to 7.2 million in 2016, and about 1.5 million are children ages 6 to 17. People typically start on the indoor gym walls and move to outdoor sport climbs such as the one on the bluff in La Crosse.
"Some of us when we experience outdoor climbing are like, 'Oh my gosh, this is where it's at,'" Stellrecht said. "I went to thinking of it as something that was a fun workout and challenge to something I was truly passionate about."
It's a great way to get outside and get a workout if balls and bats aren't your thing, Kuhn said.
"It's a ton of problem solving, it really is. It's physical problem solving, but it's something that has to engage a lot more than your body is up to. It takes your focus, it takes your concentration, it takes your balance," Kuhn said.
The club is working with La Crosse's Outdoor Recreation Alliance to be good stewards of the outdoor spaces they're using.
"It's an opportunity to funnel the trail users where we want them to be, safe areas we'd like them to be, authorized areas we'd like them to be, and be able to tell people where an unauthorized space actually is," Kuhn said.
Bringing climbers in and adding signs for the climbing routes would cut down on graffiti, littering and people getting lost in that area.
"When you get lots of people using a space, the negative users don't want to be there, because they want to be someplace without a lot of other users," said Jed Olson of ORA.
Getting people in there recreationally also builds a passion for maintaining that area.
"When you put people into the space, and you give them a reason to value it, they want to take care of it and see it prosper," Olson said.
The plan is to stick to climbing on areas on the south side, avoiding the iconic, scenic west side of Grandad Bluff that faces the city, or any unstable areas, and the rock climbing trails themselves don't do much to disrupt the environment.
"You have to really get close to the wall and know what you're looking at to even say, 'Hey, it's a sport route,'" Stellrecht said.
Stellrecht knows from experience, walking by the trails all the time and having no idea that people climbed those areas.
However, for people who know they're there, the trails are a draw. The Wisconsin Climbers Association hosts competitive events on trails, and climbing walls bring in tourists and is a draw for people as they consider where they want to live.
"Not only does it bring visitors. Just like the mountain bike trails, that's something that attracts young people. That's something I look for when I'm trying to find things to do and places to go," Kuhn said.
The group hopes to be responsible as it moved the conversation forward, giving plenty of people time to dot the I's and cross the T's before rock climbing is recognized as a city recreational facility.
"It's rock. It's not going anywhere," Kuhn said.