Some parents have no patience for shenanigans. Lisa Olson is not one of them.
In fact, the persistent prankster is usually first to cause a commotion, with no amount of time too long for a gag.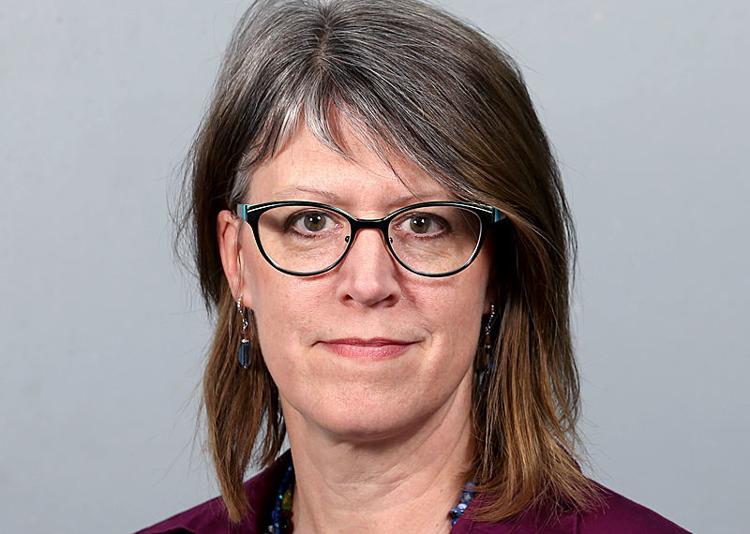 "I have great patience," Olson said with a hint of pride. "I will wait in a closet for half an hour with a flashlight or a bullhorn until someone walks in to put away their laundry ... When they scream and yell at you, you just gave them healthy adrenaline. They should actually be thanking me, don't you think?"
Rarely does a minute pass that the energetic Olson, 52, isn't planning her next prank or dreaming up a new joke, ideas scribbled on pads or recorded on her phone. And after years thinking about compiling them in a book, she took the plunge last winter, churning out 150 pages of memories, missteps and mini-lessons, each with a comic edge, in just four months.
Released this month, "Laughs on Wry" is the writer, comedian and La Crescent Police Department secretary's first published book, comprising dozens of snippets that chronicle funny and poignant experiences from childhood and beyond.
Olson was a comic force from a young age, her humor initially born of self-preservation, and it later morphed into a way of life. One of four children born to a volatile, alcoholic mother and an often absent father, Olson quickly learned funny was a form of distraction.
"If Mom was laughing, she wasn't yelling or hitting," Olson said. "... Laughter became a reward way early on, and entertaining became acceptance."
Interspersed with fond memories of her mother's cooking and multitude of hobbies are recollections of beatings and emotional torment. Her father, who she affectionately refers to as a storyteller and sharer of humor, retreated rather than stepping in, allowing the abuse to continue.
Drinking was accepted in the home, and Olson was imbibing by her early teens. Frequently ill in high school, she dropped out in 10th grade, moved out at 17, and took a job cleaning hotel rooms. She married young and divorced.
Throughout her youth, Carol Burnett and her eponymous show were a source of delight for Olson, who would pretend to be the redheaded comedienne's daughter. Sketch comedy became a passion, and in 1999, Olson joined Heart of La Crosse, a crew of fun-loving hams with a shared love of all things witty and wacky.
"I always considered myself a dropout," said Olson, who later earned a GED and took several college courses. "I found my self-confidence in comedy — in my comedy family, I finally found myself."
Olson calls working with her improv partners "better than most therapy sessions," an outlet for creativity among trusted friends, and surmises without comedy she would have taken the path of party girl.
Olson's second husband was among the Heart of La Crosse cast for a few years, and they divorced. In 2006, Todd Olson joined the crew, and the pair married in 2014, forming a blended family with her two and his three sons.
You have free articles remaining.
"Between three husbands and five boys, I can pee standing up," Olson jokes.
Bon mots involving her children are peppered throughout the book, like the time she brought her eldest son to the DMV on Halloween, dressed in full '80s regalia, and refused to remove her fingerless gloves and fanny pack before entering the building. Or when she supplied her second-born, who stands 6-foot-6, with business cards to distribute to nosy, cliche-spouting strangers: "Yes, the weather up here is fine. No, I do not play sports of any kind."
Embarrassing her children brings her great joy, but Olson shares the love with coworkers as well — when a package arrives at the police department, she is quick to intercept the bubble wrap, hiding it under various rugs. During a previous job at a hospital, she convinced a new hire "end-of-quarter chair maintenance" was required, sending him on a wild goose chase to find the nonexistent repair department.
"Fun is all around us if you look for it or just accept it," said Olson, who preaches affordable fun. "Laughter, when shared, is a connecting moment."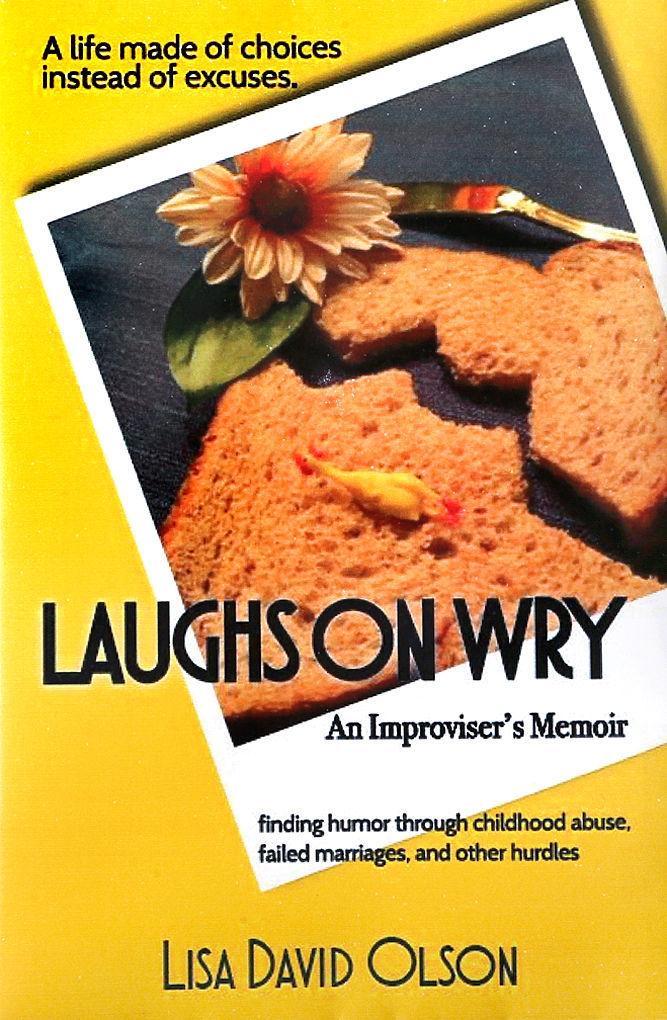 Olson often gets strangers in on the game, sharing her love of "cup up there" in the book. The trick involves affixing an empty takeout soda cup to the roof of the car, and watching as passerby furiously attempt to flag you down to warn you.
"It's hilarious how strangers are absolutely passionate to tell you there is something on the roof of your car," Olson notes. One man caught up to her after much effort, and learning of the prank, quipped, "Promise you'll never do that with a fake baby!"
Feel-good, clean humor is Olson's forte. Political and controversial jokes don't make her stand-up routines. Her gigs instead are full of relatable humor about awkward visits to the doctor's office and amusing encounters with strangers. Shows with Heart of La Crosse provide a platform for on-the-spot quips and skits, and when the occasional scene falls flat, she takes it in stride.
"It's very much like when your office printer jams," Olson said. "It's how you recover that matters."
Olson lives by the motto "Making choices instead of excuses" and refuses to play the sympathy card with her less than idyllic childhood, including happy experiences with her parents along with the fraught in her book. Sometimes estranged for years at a time from her mother before she died, Olson penned her mom's obituary, shared at the book's closing, and chose forgiveness.
Early reviews for "Laughs on Wry" have been glowing, with author Thomas Roberts describing it as "(s)ometimes wincingly uncomfortable, other times hilarious (and) at all times unpretentiously honest," and author Charles Lutz calling the book "smart, insightful and hilarious," noting that "Lisa takes her life experiences and shows us you can find the humor (and the healing) in almost any of life's situations."
In addition to her stand-up, Heart of La Crosse shows and leading workshops, Olson dreams of hosting a talk and variety show, with dares, on-the-fly song and dance routines, and a peek at strange hobbies.
"Pretty much like me in my bedroom when I was 10 years old, but with real guests instead of my barbies," Olson said.
Sensitive to the plight of at-risk, disadvantaged or mistreated children, Olson is donating a portion of the proceeds of "Laughs on Wry" to the Family and Children's Center, a La Crosse nonprofit that promotes healthy families and offers counseling, mental health services, support and recovery programs and services for youth and teens.