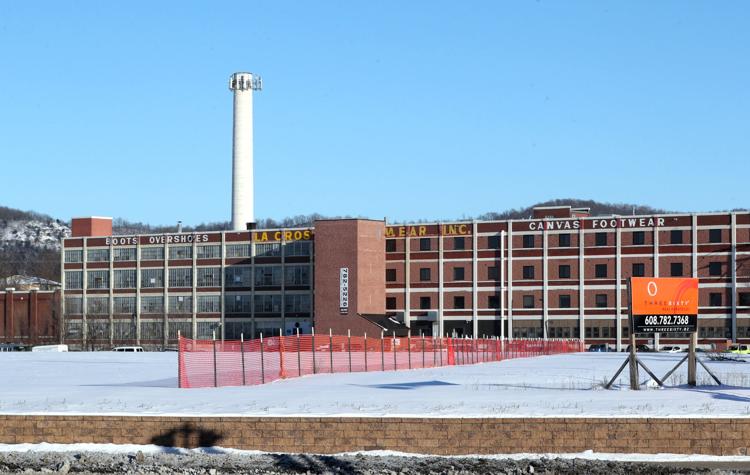 A plan to put a new apartment building on the former Trane Plant 6 site took a step forward Friday when a La Crosse committee approved up to $189,000 in tax increment financing for the project.
CommonBond Communities of St. Paul, Minn., requested TIF funds to help cover the cost of the $10 million project called Apartments at Red Cloud Park.
The Minnesota-based nonprofit's proposal includes 45 one-, two- and three-bedroom units of mixed-income housing ranging from 30 percent to 80 percent of the county median income. Nine units will be set aside for people or families that have experienced homelessness or have a special need or disability, with veterans given a preference, according to the proposal submitted to the city by CommonBond.
The La Crosse Economic Development Commission asked city staff to work with CommonBond to come up with a development agreement for a $189,000 pay-as-you-go grant.
"That means it's not an upfront grant. Every year, they would need to meet certain metrics to receive the grant," said La Crosse economic development planner Andrea Schnick.
Those metrics typically include requirements to guarantee an assessed value, which would be $2.3 million in this case, and pay property taxes each year. If CommonBond meets its metrics, the city would pay a portion of the $189,000, which can be spread out through the 15 years left in the life of the tax increment district.
The city also allocated $471,790 in community development block grant funds to the project.
La Crosse has invested in the site, which sits on 10 acres at 1319 Saint Andrew St., for several years, including assisting with cleaning up the site and raising it out of the floodplain.
"It's been sitting vacant for several years now, so we're excited to see it happening," Schnick said.
The project addresses a need for workforce housing on the city's north side, she said.
CommonBond plans to hire a part-time property manager and maintenance person, as well as a service coordinator.
Get local news delivered to your inbox!
Subscribe to our Daily Headlines newsletter.