For Amanda, getting into the YWCA's transitional housing program was "a relief and a half," she said.
"I don't think the definition 'relief' covers it," Amanda said.
The city of La Crosse's Finance and Personnel Committee is considering a measure Thursday to set aside $110,000 in community development block grants and budget carry-over funds to fund a program similar to the one that got Amanda out of homelessness, called a tenant-based rental assistance program for families experiencing homelessness. If approved on the committee level, the La Crosse Common Council will vote next week on whether to approve the program.
The measure is part of the La Crosse Collaborative to End Homelessness's initiative to get everyone into permanent housing.
Amanda, who asked the Tribune to keep her identity a secret to avoid the stigma attached to those who are homeless, was enthusiastic about the prospect of the city stepping in for families.
"I'm not saying everybody in the program is perfect, but there are people who need help. We're not trying to leech off the system," she said.
The 30-year-old mother of two ended up in dire financial straits after leaving a job that turned out to be a bad situation. While she admits quitting might not have been the right way to handle it, she didn't have any good options. Amanda ended up living with her mother before her mother got evicted.
"I was living in my car, although I had a place for my children to go," Amanda said.
Her children, aged 11 and 8, stayed with their father — literally the last place Amanda wanted them to go. While she was able to see them on a daily basis, taking them to parks and other free activities or visiting friends, being forced to spend nights away from her children was harder than sleeping in her car.
It wasn't easy for her kids either.
"Like me, they tried to hide it, but it didn't exactly work," Amanda said.
Her son began lashing out at school, snapping at teachers and classmates. While he wasn't violent, that led to quite a few phone calls from teachers. Her daughter took it hard as well.
"My daughter was always sad, and that's not her personality at all. She is my little ball of sunshine," Amanda said.
Swallowing her pride enough to ask for help was incredibly difficult, but she had to think about her children.
"When you've got kids, you've got to do a lot of stuff you don't want to do," Amanda said.
The program provides rent vouchers specifically for families, defined as at least one adult with dependents. It requires the adults to pay 30 percent of their income for rent, as well as work with a case manager.
"Whatever income they have, they'd pay that portion of the rent. This program would fund the balance," said city community development administrator Caroline Gregerson.
They have a list of five to eight families lined up who could use the assistance.
"We know that the families we're looking at on this list have a lot of needs and they can't just be plopped into housing without a lot of wraparound support," Gregerson said.
Julia McDermid, project manager for the La Crosse Collaborative to End Homelessness, said similar set-ups have proven successful for other populations targeted by the collaborative. Subsidizing rent especially is really valuable when it comes to providing stability.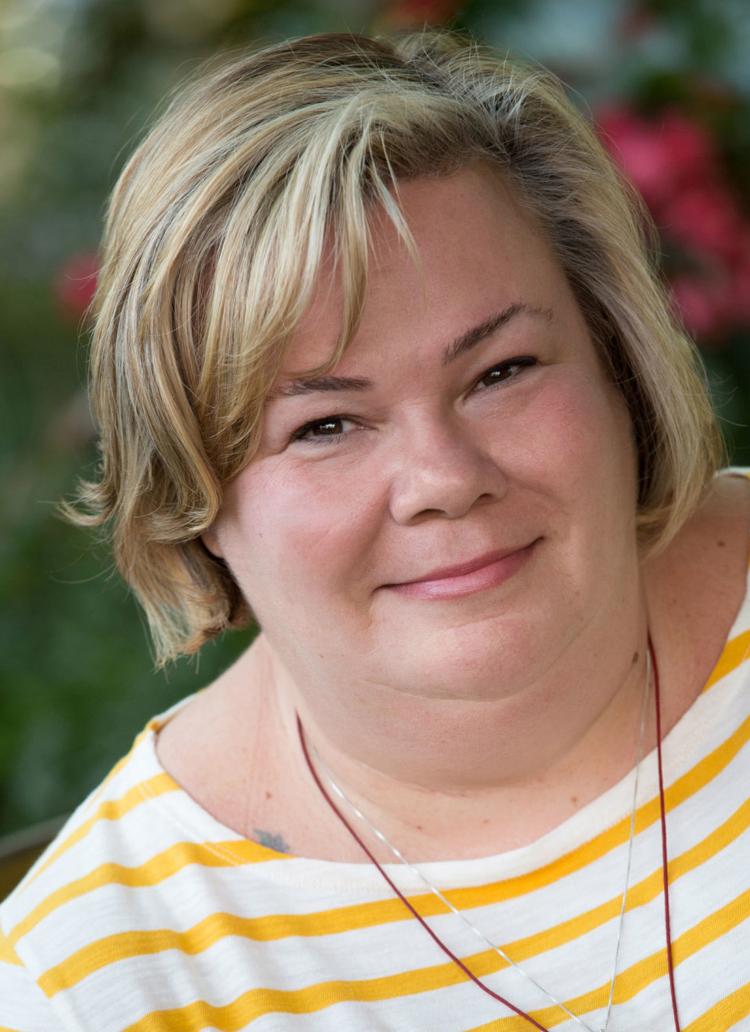 "This is a great way for these families to get back on track," McDermid said.
La Crosse Mayor Tim Kabat pointed to research that shows what a lack of stability does to children's development.
"The focus on families is especially important because the goal would be to provide stable housing for our young people, so they can stay in the same school with their classmates and not be set back at all as far as development," Kabat said.
After going through it, Amanda can say for sure that bringing her family back together was a tremendous help for her kids.
"It was a complete 360. It was a relief for them as well. It was definitely visible," Amanda said.
Rent vouchers on a limited basis — the program is for up to two years — have also proven to be the most cost-effective way to get people into permanent housing.
"Research has shown that it costs a lot more to have a family in Salvation Army shelter than just pay for an apartment," Gregerson said.
Kabat agreed, saying, "These investments are actually much more cost effective in the long run to get people into permanent housing, rather than having folks remain homeless and dealing with the cost of emergency room services and social services."
Having requirements and a realistic deadline, in addition to a boost up, have proven valuable as well.
"I don't want to be here forever. I'm glad there is a limit," Amanda said. "We keep moving. We don't want to get stuck."
Amanda had one piece of advice for the city as it moves forward with the program: Make sure to let people know.
"It needs to get out there … There's no reason why, in the winter, kids are sleeping outside and are separated from their parents," she said.