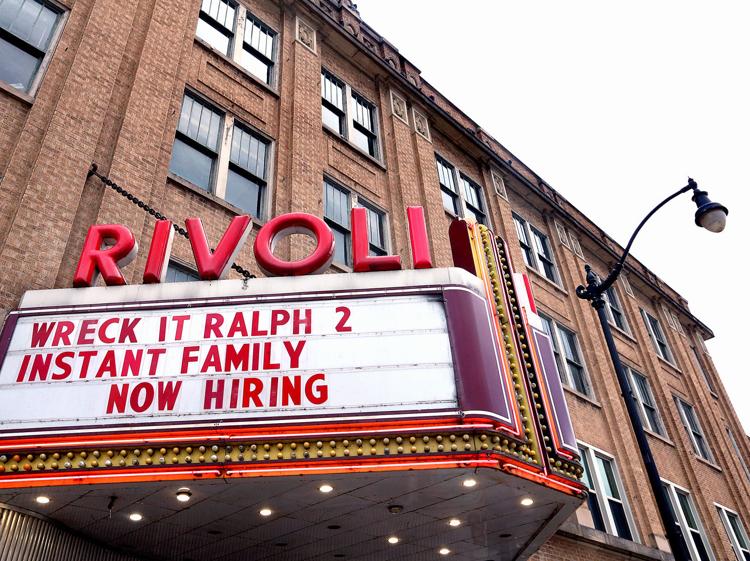 A La Crosse committee Tuesday allocated community development block grant funds to four housing-related and nine public service projects, including $300,000 for apartments above the Rivoli Theatre.
The Community Development Committee recommended approving funding for Minneapolis-based developer Roers Companies to renovate the upper floors into nine studio and 24 one-bedroom apartments.
La Crosse Mayor Tim Kabat supported the allocation, saying the project should help address the city's affordable housing shortage while retaining a historic landmark in downtown La Crosse.
"Being able to help facilitate a viable new use for that building, I think, is really important. To have it be turned into housing is going to be a big benefit to downtown," Kabat said.
The developer, which is in the preliminary stages of the project, gathering funding, plans to retain the theater and restaurant.
"We're not in the theater business, so the current owner is going to continue on and run the Rivoli Theatre," vice president of development Paul Keenan told the Tribune last week. "The Rivoli Theatre is not going away."
The housing project will target those with household incomes below the La Crosse area median income. According to Roers, the project is unique in that it will use "income averaging," which allows the project to lease apartments to residents from 30 to 80 percent of the median income as long as the average rent is less than 60 percent of the median. That will allow Roers to provide housing to a greater range of low-income residents.
The company also plans to set aside seven units for residents needing services or who are homeless, working with the Wisconsin Department of Health Services to establish a procedure to fill those units.
The committee also recommended the city allocate $128,210 for a CommonBond Communities project called the Apartments at Red Cloud Park; $135,000 to a La Crosse Community Housing Development Organization single-family rehab project; and $119,258 for a city of La Crosse chronic nuisance technician.
The committee also allocated funds for nine public service projects, including:
$25,000 for Couleecap's Supportive Housing Program;
$25,000 for the La Crosse Collaborative to End Homelessness Outreach and Housing Navigation Program;
$15,000 for the Family & Children's Center Family Advocacy Program;
$20,000 for Catholic Charities of the Diocese of La Crosse's Warming Center;
$25,000 for the La Crosse County Human Services Department La Crosse Area Family Collaborative;
$20,000 for Big Brothers Big Sisters of the 7 Rivers Region At-Risk Youth Mentoring;
$15,000 for the YWCA La Crosse Ruth House;
$18,000 for The Hunger Task Force of La Crosse's Kane Street Community Garden; and
$25,000 for New Horizons Shelter and Outreach Center's Shelter Project.
Kabat praised "the incredible work" of all 17 applicants, saying it was important that the city support the programs not only with words, but with dollars; however, the city is limited to allocating $185,000 for public service projects.
"There are a number of applicants that are not included in the top nine that we've worked with for many years, and it pains me to no end to not be able to recommend funding this year," Kabat said.
He added that it was one of the most difficult years in recent memory when it comes to deciding which services made the cut.
The committee's recommendations will go to the La Crosse Common Council for approval.
---
Get local news delivered to your inbox!
Subscribe to our Daily Headlines newsletter.