La Crosse Common Council members were eager Thursday to get plans in place to address issues in the citywide financial system spotlighted in an audit report compiled by Wipfli LLC.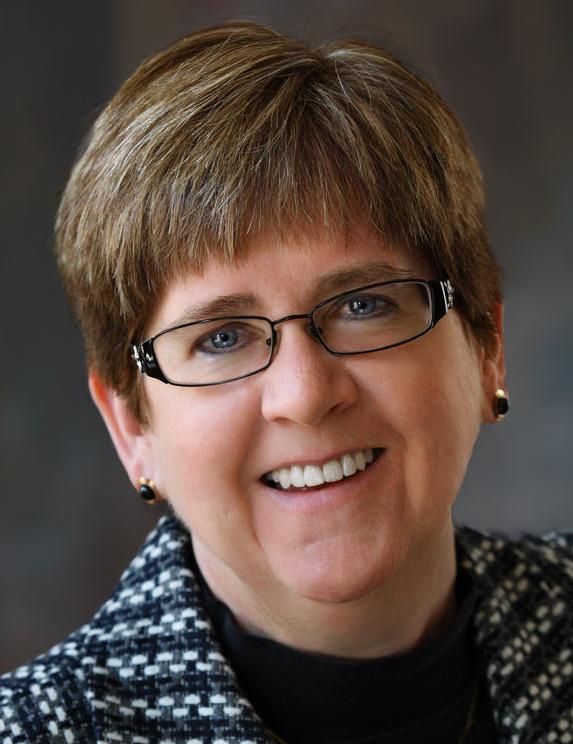 The council held a special meeting to go over the audit, hearing from city staff and auditor Mary Joe Werner of Wipfli, and sharing their concerns, including when it comes to projects partly paid for by private donations.
Werner recommended updating 38-year-old policies to be more practical and create more collaboration and consistency between departments, including the Parks, Recreation and Forestry Department and the Engineering and Finance Department, in her report, which was released last month in advance of the meeting.
"The parks department has a huge responsibility. There are 45 parks, and there are a lot of folks who coming into La Crosse and who (have) been working with a code that's outdated," Werner said.
Several council members asked Werner to expand on the portion of her report regarding the city's projects that include funds raised by private groups. In her report, Werner asked the city to consider setting a dollar amount in donation funds before the park improvement project moves forward.
Council member Jessica Olson said with multiple parks projects moving forward that involve private donations, including the Trane All Abilities Park and the Veterans Memorial Pool, addressing that question is urgent.
The city needs to be able to keep track of how third parties in partnership with the city are collecting and holding money, and who has access to those funds, she said.
Council member Doug Happel added that while it's an amazing thing when private groups step up to help the community as a whole, the city does need to be wary and ensure they're holding up their end of the bargain when they agree to pay a portion and the city agrees to another portion.
"We have a responsibility to the citizens and we have to be careful. If the fundraising doesn't happen, you know who pays for it: the taxpayers," Happel said.
Werner suggested a contractual agreement of some sort, which would lay out the specific contributions committed to by the nonprofit and the city.
"The more that you can add credibility to the contract between the nonprofit and the city of La Crosse, the greater the chances of success," Werner said.
Happel also suggested setting up a city ordinance to require council approval when money is moved from a fund for one project to another.
"I don't want the council to micromanage, but at some point the council needs to have — and again, I don't know what the magic amount is — but if there's some dollar amount moving from here to there should probably require council approval," Happel said.
Also, if projects should finish under budget, that money should be returned to the general fund, he added.
"We do that in our regular budget anyway," Happel said.
Overall, council president Martin Gaul said, the audit revealed no cause for concern.
"The opposite is true. The fact is what we have to consider taking care of going forward is our system," he said.
The system is outdated, he said, and while council members should be able to track projects from start to finish as its moving, putting it together from the outside looking in or tracking projects back to the start is a problem.
"That's what we really need to do is look forward and be able to transition to a point of transparency, where everybody can actually see what's going on and understand it fully," Gaul said.
That goes for the council members, city staff and the general public. The city has already begun to take steps to follow Werner's recommendations.
"This audit should bring some semblance of comfort to the public. We are moving forward with these projects," Gaul said.
He further stressed that the deficiencies in the process were city-wide.
"With the parks department, it was easier for them to stand out from the crowd because of the projects and the involvement they have with the public, but in fact the system is in place for all the departments and we need to take care going forward to make sure we do it in such a way that it works for everyone," Gaul said.
Interim parks director Jay Odegaard said he's looking to use the audit report as a stepping stone to catch department policies and procedures up to changes in the department's function, which has expanded over the years.
"Obviously anytime the phrase 'audit' gets thrown around, there are some negative connotations with it, but we really are looking at how we can make things better," Odegaard said.
To that end, the department created a reporting document to share with the council, which will detail the timeline, costs and scope of various parks projects and be updated on a regular basis.