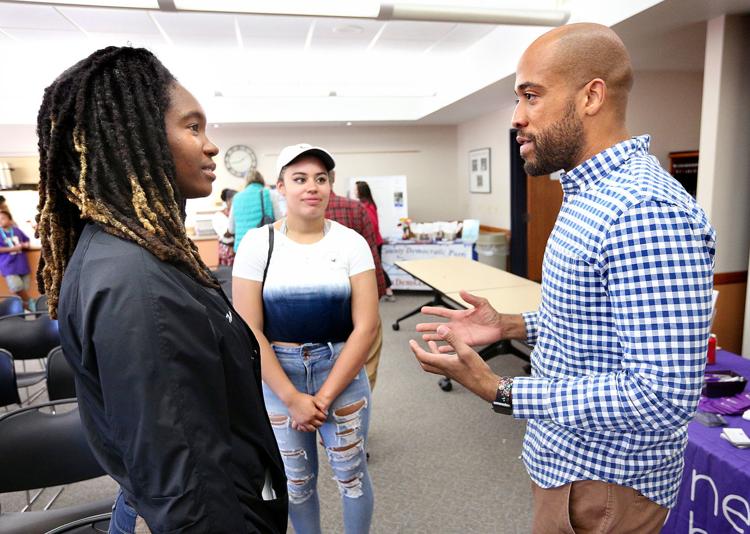 Saturday marked the 156th anniversary of the issuance of the Preliminary Emancipation Proclamation, and the La Crosse community commemorated the landmark date with gusto.
The city's fourth annual Juneteenth celebration, organized by the African American Mutual Assistance Network, drew more than 150 youth and adults to Poage Park's Southside Neighborhood Center for an afternoon of history, food and powerful voices.
June 19 has been recognized as African American Emancipation Day since 1865, when Texas finally abolished slavery, while Sept. 22, 1862, was the day President Abraham Lincoln — buoyed by Union Army success at Antietam — issued the Preliminary Emancipation Proclamation. (He didn't sign the final document until Jan. 1, 1863.)
Cecil Adams, founder of AAMAN, along with sponsors including Gundersen Health System, La Crosse Historical Society, La Crosse County and Explore La Crosse, chose to highlight both dates for the 2018 Juneteenth Celebration, hosting the first event June 23 with a kickoff of the Enduring Families Project's African-American Living Historical Tour. Saturday's gathering reprised the tour, with booths from local organizations, a lunch of pulled pork sandwiches and a visit from Democratic candidate for lieutenant governor Mandela Barnes rounding out the afternoon.
Barnes, raised in a middle-class home in an impoverished and crime-riddled area of Milwaukee, spoke briefly on voting rights, mass incarceration and reducing inequality to promote equity before mingling and chatting with families. While Juneteenth Day in his hometown draws thousands, he appreciated La Crosse's enthusiastic, if smaller-scale, celebration.
"Juneteenth is a celebration of freedom — one we can't take for granted," Barnes said. "It should be significant to more than just African Americans. ... It is about understanding this nation's history."
Attendance at the event was diverse, and while no candidates or officials from the Republican Party were present, volunteers from the Republican Party had a booth for the first hour. Members of the League of Women Voters helped register several eligible voters for the November election and offered voting requirement checklists.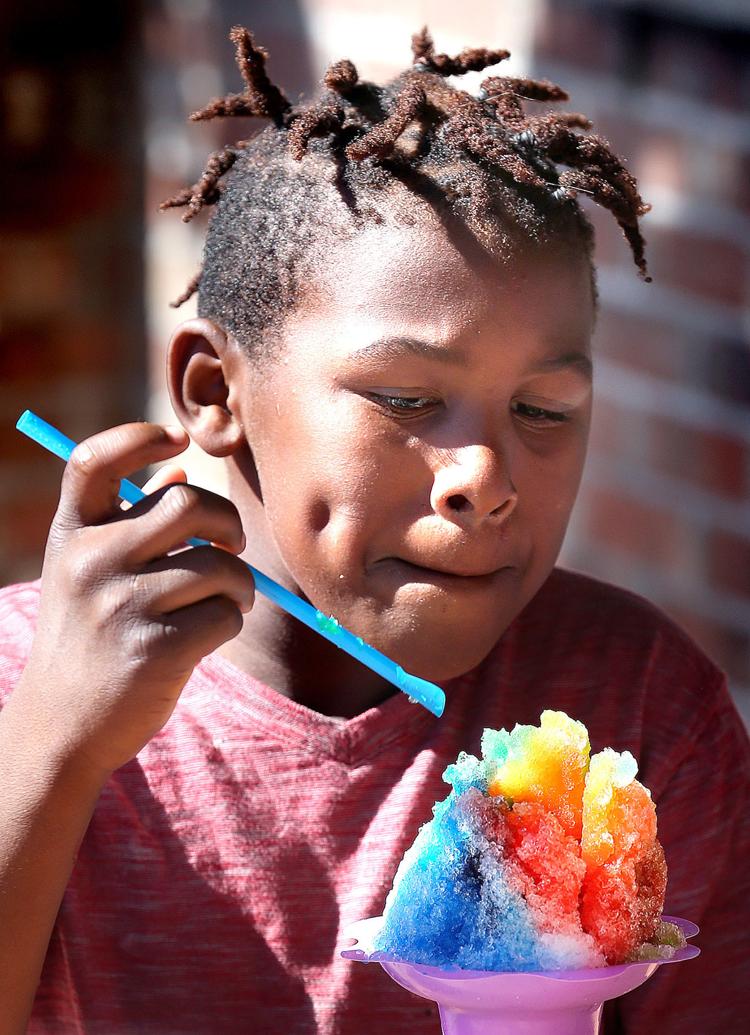 "What we want is that everyone has a chance to vote," said LWV member Leah Reimann. "We want to reach out to every population we can to make sure they are ready. I think our voting population needs to reflect the makeup of the total population."
Ari Duddeck, 8, accompanied by mom Mai Chao, shyly introduced himself to a smiling Barnes, having learned about the importance of voting from his parents.
You have free articles remaining.
"Just his message is very inspiring," Chao said of Barnes. "Ari is a biracial child, and we want to expose him to the racial inequities that happen in the world and expose him to a culturally relevant way of life."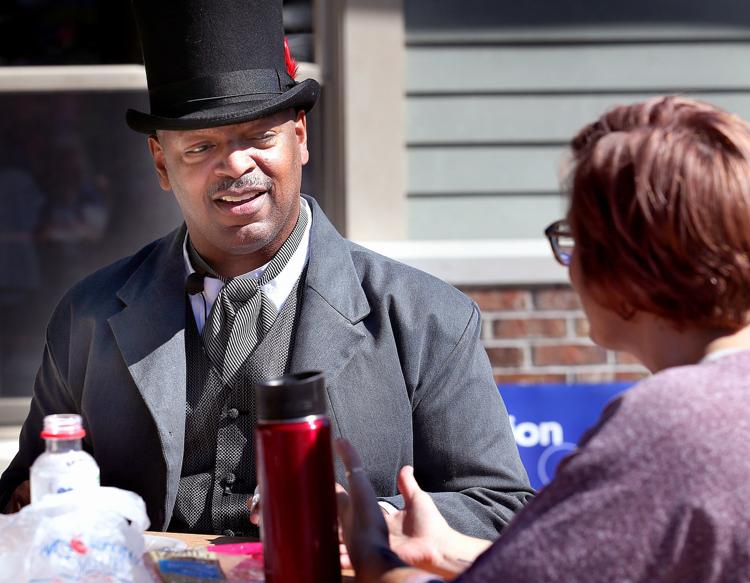 Noting what her son learns in school is just "one perspective of history," Chao was grateful for the performance from the Enduring Families Project African American Living History tour, which spotlighted the stories of nine influential African Americans in late 1800s through early 1900s La Crosse. Dressed in period clothing, local actors relayed the accomplishments of figures including George Taylor, the first black individual to run for president, and Olympic bronze medalist George Coleman Poage, whose namesake park was the setting of the reenactment.
"We love that it is a counternarrative that is being presented," Chao said. "Hearing the different voices really brought the missing history to life."
Denise Christy-Moss, creator and cast member of the African American Living History Tour, said the Juneteenth celebration was "very much needed and very much appreciated," calling the reenactments a perfect fit for the occasion and praising Barnes' "energetic, enthusiastic and hopeful" talk.
Bridget Todd-Robbins, who oversees La Crosse County's System of Care program, was touched by the speech of 14-year-old Aysya McCloud, who recently returned from a Legacy Keepers trip to Washington and Georgia, where she and fellow African American students toured the King Center, the Smithsonian Institute and other sites central to African-American history.
"I'm pretty shocked how much our ancestors sacrificed and went through for us," McCloud said. "The trip was very emotional."
McCloud touched on the discomfort she felt in history class when, as the only black student, her peers watched her as their teacher talked about slavery.
"In school, people look at us different," McCloud said. "I think we need more (events like Juneteenth) so people understand why some of us act a certain way."
Adams says Juneteenth is about fostering understanding of the rich history of African American families, especially in the Coulee Region, while Reimann sees the celebration as a recognition of sorts.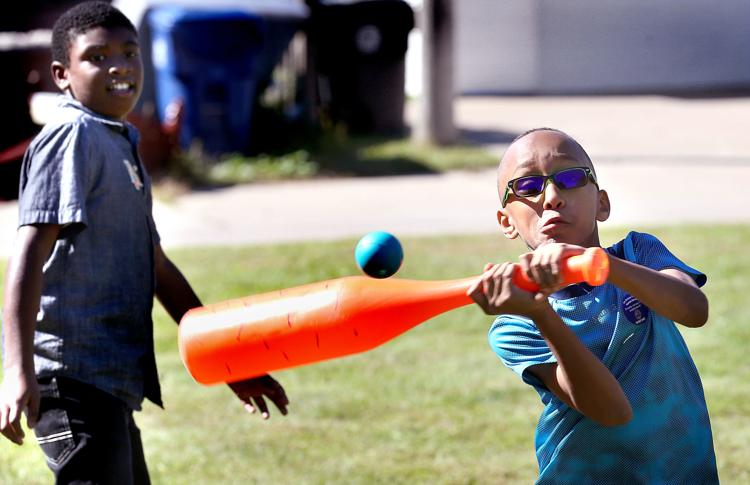 "I think it acknowledges a role of a population that hasn't been very visible for years," Reimann said, "even though they've been here for years."