The La Crosse Community Foundation board approved $220,459 in grants for humanitarian, developmental and expansion programs of 24 local nonprofit organizations in the first of its four competitive grant cycles of the year.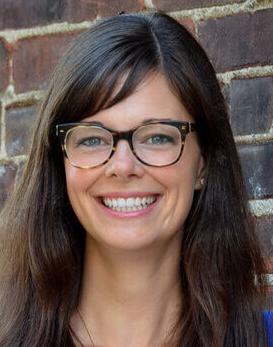 Among the bigger grants is $35,000 from the Robert and Eleanor Franke Charitable Fund to Cia Siab Inc. to buy two 15-passenger vans for transportation to and from culturally specific programs and services for Hmoob victims of crime, said Katie Berkedal, the foundation's program director.
Cia Siab serves two vulnerable subgroups within the Hmoob community: youth and elders, Berkedal said. The groups have limited access to support and resources, and are at high risk for domestic violence and sexual abuse, she said.
The Cia Siab project focuses on healing, promoting restorative justice, reducing violence through esteem building and fostering healthy relationships among families and the larger community, Berkedal said.
The La Crosse Public Education Foundation will receive $34,657 from the Community Giving Fund for a portable wireless microphone system for new theater program.
The La Crosse Community Theatre will receive $15,350 from the Franke fund to start a new program this summer titled The Penguin Project, which Berkedal said gives children with developmental disabilities the opportunity to perform in a Broadway musical. The LCT will become the 30th site in the nation with such a program.
The Corinne Zielke Fund is the source of $19,500 to support eight area baseball programs.
Other grant recipients include:
Mississippi Valley Conservancy: $25,000 from the Community Giving Fund for its Love the Bluffs: A Campaign for Community Resilience.
La Crosse Area Underwater Rescue and Recovery Unit: $10,000 from the Franke fund, and the Barb and Dave Erickson fund to repair and renovate its building.
GROW La Crosse: $7,500 from the Community Giving Fund to expand school garden education.
Onalaska Enhancement Foundation: $15,300 from the Harold E. Lemke Fund for a sculpture project.
La Crosse Neighborhoods Inc.: $15,000 from the Community Giving Fund for renovation of Veterans Memorial Pool.
Riverside International Gardens Inc.: $5,000 from the Community Giving Fund for the Cameroon International Friendship Garden.
La Crosse Fire Department: $10,000 from the Community Giving fund for its fire safety house.
HorseSense for Special Riders Inc.: $5,000 from the Franke fund for a new mule, plow and cart.
Causeway Interfaith Volunteer Caregivers Inc.: $7,500 from the Franke fund for its peer caregiver support program.
Girl Scouts of Wisconsin: $2,600 from the Roland Beranek and Community Giving funds for an outdoor education initiative at Badgerland Camp Ehawee.
La Crosse Area Family YMCA: $3,100 from the Harold "Pete" Isenman Fund for sensory play equipment for its Family Fun Center.
Franciscan Spirituality Center: $6,700 from the Franke fund for a retreat for trauma survivors.
Couleecap Inc.: $7,500 from the Norman L. Gillette Sr. Family Fund for S. Eighth Street apartment safety renovations.